Taiwan Maps
Find maps of Taiwan, including Taiwan's regional location to other parts of China as well as .
Our Taiwan travel guide ( includes weather, living, food, sight, transportation, etc.) has heaps of useful information and tips!
View Taiwan details on Google map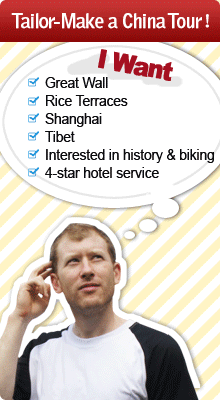 Questions and Answers About Taiwan Maps
Hi we are going on a cruise to Taiwan for five days and stopping at Kaohsiung, Taichung and Taipei for 7 hrs. instead of booking tours with the cruise company, is it easy to get taxis to take us around and do they speak english. Would appreciate some advise. Thank you
Hi B, yes, you can rent a taxi in Taiwan. But just some of them can speak English, most of them not. You can find a tour guide meanwhile.
Whitney Liao replied on 2012-09-11
Bethany Cuthbertson(:
2011-05-26
Show Answer
Is Taiwan a city in China?
Dear Bethany Cuthbertson, Taiwan is a province of China, which consitst of Taipei, Kaohaiung, Taichung, Hualien, Tainan, Xinbei, and so on. Lussie Lu replied on 2011-05-27
Delaney
2010-11-15
Show Answer
what are the five major regions of Taiwan
Hi Delaney The five major regions of Taiwan is Taipei, Tainan, New Taipei City, Kaohsiung, Taichung. If you have any questions, please do not hesitate to contact me. Nero Hou replied on 2010-11-19
April Offer $25 Coupon
Send your inquiry before Apr. 30, 2014, and we will email you a $25 coupon.
The coupon is valid till Dec. 31, 2014, for paying tour packages worth $250 or up.
The coupon cannot be used for paying flight tickets, train tickets, hotel rooms and day trips.
Travel Advice or Question? Ask us here
Taiwan Travel Guide

Taiwan Facts
Chinese Name: 台湾
Traditional Chinese Name: 臺灣
Chinese Pinyin: tái wān
Location: Southeast of China
Area: 36,000sq. km
Population: 18.8 million
Capital City: Taipei