Chinese New Year Taboos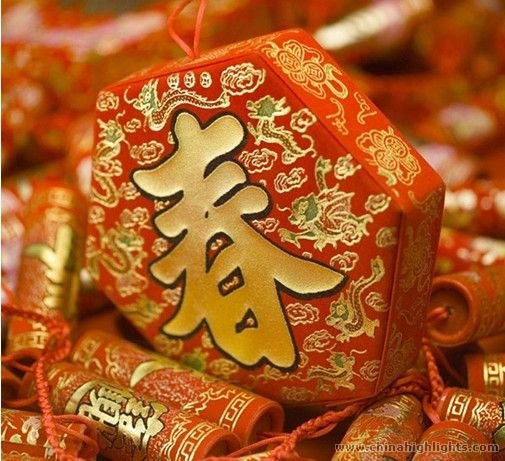 Traditionally many taboos are associated with the New Year Festival, but in recent years some of them have been discarded, especially among urban population in larger cities.
New Year Day Taboos
On the first day of the New Year, the following taboos apply:
A woman may not leave her house; otherwise she will be plagued with bad luck for the entire coming year.
A married daughter is not allowed to visit the house of her parents, as this is believed to bring bad luck to the parents, causing economic hardship for the family.
The act of sweeping on this day is associated with sweeping wealth away.
New Year Festival Season Taboos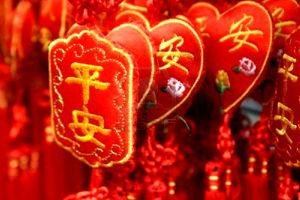 During the New Year Festival season (from the 1st to 15th of the Lunar New Year) the following taboos apply:
The cry of a child is believed to bring bad luck to the family, so parents do their best to keep children from crying by whatever means possible.
Breaking tools or other equipment during this period is associated with a loss of wealth for the coming year; therefore tradesmen and business people in general take great precautions to prevent it.
A visit to the hospital during this period is believed to bring illness to the person in question for the duration of coming year; therefore visits to the hospital are avoided, except in cases of extreme emergency.
Related Reading

China Highlights
Planning a trip? Ask us here 800-2682918 (USA & CA)
86-773-2831999 (Int'l)
Q:
kelly
Asked on 2012-10-28
Reply
Hello, I am planning to go to Hong Kong during the Chinese New Year Period, can anyone tell me what will be open? what can i do there?
Hi Kelly, most shopping malls and attractions may still be open.
Whitney Liao Replied on 2012-10-29
Q:
alice
Asked on 2012-01-24
Reply
are these taboos really real
Hi. Those taboos are real, some of them still apply, and some of them don't. Also in different areas the taboos also vary. But there is one thing we can be sure of, is that during the Chinese New Year, people try to do good things for bringing good luck to them in the coming year, and it is also believed that they can cast away the evil spirits by avoiding doing bad things. Mia Yang Replied on 2012-01-31
Q:
Maryne
Asked on 2012-01-18
Reply
What is an appropriate hostess gift to bring to a Lunar New Years Eve celebration? I have read that oranges are seen as gift of good luck and flowers such as peonies or crysanthemums may also be appropriate. What about wine? Our new neighbors are orginally from Singapore. She is Tiwanese and he is from Brussels.
I think if you bring peonies and wine as gifts, they will be very happy. Iris Zhong Replied on 2012-01-21
Chinese New Year (Spring Festival) 2013