Xiamen Weather in September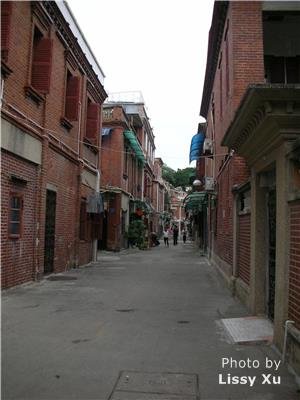 Gulangyu Island
Weather: In September, the temperature drops slightly, and the precipitation is significantly less than August. The weather is usually clean and clear by the end of the month, making September the best time to enjoy the autumn scenery.
The month usually sees a total rainfall of 118 millimeters (5 inches). The average minimum temperature is 24 °C (75 °F), and the average maximum temperature is 30 °C (87 °F).
September is the transition month between the wet monsoon summer and the dry season of autumn and winter. You can expect abrupt changes of weather in the month, so keep abreast of the daily weather forecasts.
Clothing: Summer clothes are still suitable. Ultraviolet radiation is very strong, so wear a hat and a pair of sunglasses to protect yourself. You might need a jacket on chilly evenings towards the end of the month.
Things to Do
Attend the CIFIT trade show: The China International Fair for Investment and Trade is one of China's biggest business and investment shows and very important for cross-strait trade and investments. This is also an important trade show for Hong Kong businesses. We can tailor-make a tour including CIFIT to suit your needs.
Enjoy a Lu River boat trip: You can enjoy a Lu River night cruise on a warm September night. See the sights along the river while enjoying drinks or something to eat. For CIFIT goers, this would be a prime way to relax in the evening during the conference and see the local highlights. See the city lights, and depending on the route, you might see Haicang Bridge, Gulangyu Garden, Yanwu Bridge, or Xiamen Shipyard.
The region was one of China's first special economic zones, and there is a large foreign presence. While there, tourists can enjoy the nightlife, the good quality food at the expat-oriented restaurants, and the general environmental quality. It is called one China's cleanest cities. Enjoy the cruise on a fine fall evening with fresh breezes.
Evening at Gulangyu Island: Another place to go for a nice dinner, scenery, and a break in the evening is this small island that is just off the coast of Xiamen city. It is known for good restaurants, cafes and Chinese tea shops. There are garden areas and narrow alleys with colonial buildings to see. There is also nice sea scenery. It is only a few minutes by ferry.
Mount Wuyi Park: For an outdoor excursion, head to this national park in northern Fujian Province that has numerous high stairways that lead up to scenic overlooks. If you want to, you can hike or backpack and get a lot of exercise.
People tour the highlights by vehicle or take a river rafting trip on Nine-Bend Stream. You can see the scenic red sandstone formations, and since the park is a noted wildlife sanctuary, so you can get photos of Chinese wildlife too.
Mid-Autumn Festival
Mid-Autumn Festival: The second biggest Chinese holiday usually falls in September. Sometimes the public holiday is in early October. According to the lunar calendar, it is on the 15th day of the eighth lunar month. This is usually in September around the time of the autumn equinox.
A special custom for the holidays is "Moon-cake Gambling." The moon cakes feature the fruits and nuts of the season and are the favorite festival food. If you arrive around the Chinese Mid-Autumn Festival, enjoy the moon cakes and beverages by the Lu River. Hopefully the bright harvest moon will brighten up the river with silvery shimmers. See the dates for the festival.
High Travel Season
September is a very high travel month due to the Mid-Autumn Festival period, the big CIFIT conference, and the October 1 holidays that is one of the biggest Chinese holidays. The tourist sites are more crowded than usual, and the transportation is also busy. If you book your flight and train tickets in advance through us, and we might be able to give you a discount and deliver the tickets to you conveniently. Why wait in line at train stations just to get tickets?
Hotel rates are high, and rooms near the conference venue are difficult to get, but by our long experience in the area, we can help you book a hotel room you'll like in accord with your travel plans and perhaps even find a discount. Turn your conference attendance into an enjoyable tour.
Xiamen Tours
China Highlights has years of experience planning both group and personal tours to China. Now you can conveniently combine tours of Xiamen, Hong Kong, and Guangzhou because there is a new four-hour bullet train service to Shenzhen and Guangzhou that opened in late 2013.
It is a convenient and inexpensive trip (less than 33 USD for a first class ticket). We offer a combined Guangzhou and Xiamen Tour that you can modify as per your interests to include attractions in Macau, Shenzhen, and Hong Kong.
Further Reading
Xiamen Climate Information by Month
Questions and Answers About Xiamen Weather in September
April Offer $25 Coupon
Send your inquiry before Apr. 30, 2014, and we will email you a $25 coupon.
The coupon is valid till Dec. 31, 2014, for paying tour packages worth $250 or up.
The coupon cannot be used for paying flight tickets, train tickets, hotel rooms and day trips.
Travel Advice or Question? Ask us here

China Highlights
Xiamen Travel Guide