Shanghai Weather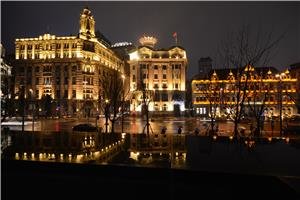 the night view of the Bund
Shanghai has a humid subtropical climate with four distinct seasons. Winters arecold and temperatures sometimes drop below zero. Snow seldom falls. Incontrast, summers tend to be hot and humid.
The annual precipitation is 1,200 mm (47 inches). June through to September are the rainy months. From late August till early September, Shanghai is frequented by typhoonsand rainstorms, but they rarely cause any considerable damage. When travelingin Shanghai during these periods, prepare your umbrellas or raincoats.
The temperatures are not extreme. The hottest month is July, with an average high of 32 °C (90 °F).The coldest month is January, with an average low of 1 °C (34 °F).
To avoid the heat of summerand the cold of winter, spring (May) and autumn (September to November) are the best times for traveling inShanghai.
Spring
Weather: Spring is from March to May. Temperatures climb from cool to warm. It is a good time for traveling in Shanghai. The weather feels comfortable with the average temperature at around 15 °C (59 °F).
Precipitation: There is moderate rainfall.
Clothing: Sweaters and coats are suitable for this season, but prepare lighter clothes for warmer days.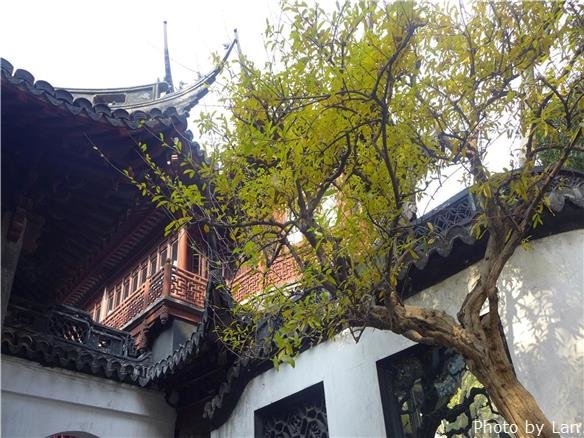 Summer
Weather: Summer is long: from June to September. It is very hot and wet. July and August are the hottest two months. The highest temperature in summer can sometimes reach up to 40 °C (104 °F). It rains on 11–14 days/month. Typhoons and sudden heavy rains are common.
Clothing: It is recommended that you carry an umbrella if rainfall seems likely. Wear summer clothes such as skirts, shorts and T-shirts. Wearing sunglasses and using sunscreen is recommended for those susceptible to burning.
Things to do: Visiting Yuyuan Garden or going boating on the river of Zhujiajiao Water Town is very relaxing in summer.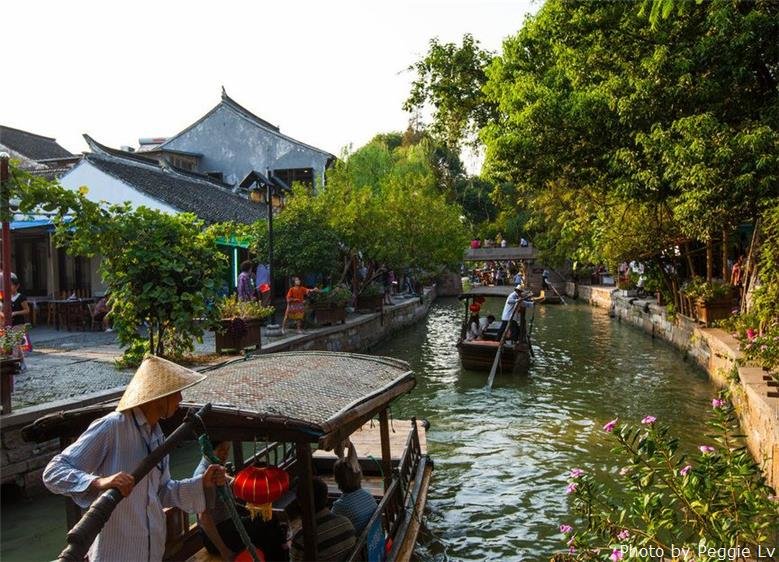 Autumn
Weather: Autumn is from October to November. The weather is generally sunny and drier. Autumn is the season with sharp and frequent temperature changes.
Clothing: Long-sleeve T-shirts and then sweaters or coats are needed as the season progresses.
Things to do: The area's fall foliage begins at the end of this season and continues to early December. It is also the best time for eating crabs.
See Best Places to See Fall Foliage in Shanghai.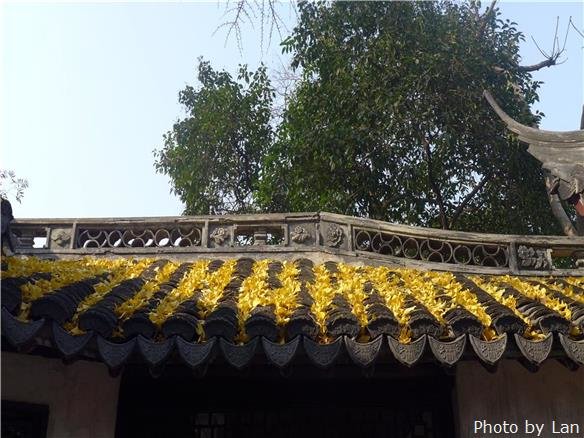 Winter
Weather: Winter is from December to February of the next year. Winter in Shanghai is characterized by bitingly cold northerlies and dryness.
Temperatures: The coldest period is from late January until early February; usually during the Chinese New Year and Spring Festival. Nighttime temperatures often drop well below zero, but it rarely snows. The low temperatures are not as low as in cities in North China, such as Beijing and Xi'an, but Shanghai's winter shares their character because of the prevailing north wind.
The average low and high temperatures in December are 2 °C (35 °F) and 11 °C (51 °F); in January, 0 °C (32 °F) and 7 °C (45 °F); and in February, 1 °C (34 °F) and 8 °C (47 °F).
Clothing: Dress warmly.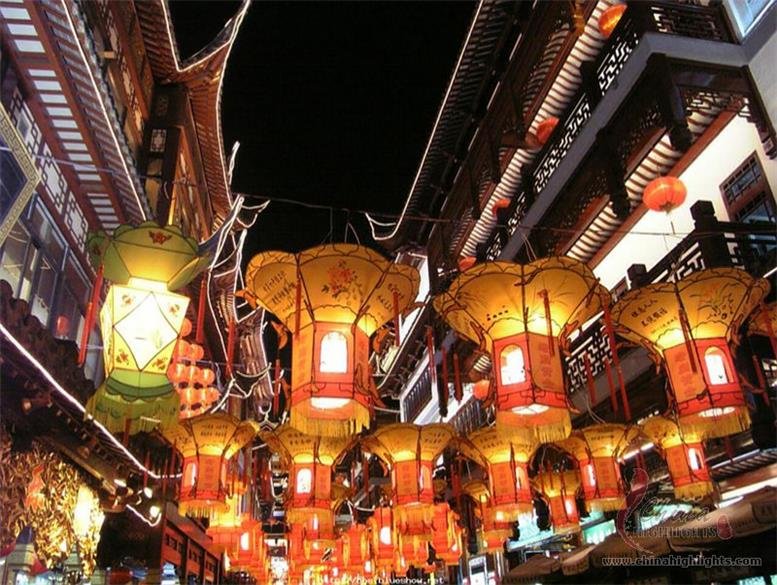 Popular Tours to Shanghai
China Dreams Tour: 11-day tour of Beijing, Xi'an, Guilin and Shanghai. This is the most popular tour among travelers who visit China for the first time.
Shanghai Tour Packages: See the best of Shanghai with our Shanghai tour packages.
Shanghai Climate Information by Month
Shanghai Average Climate by Month
| | Jan | Feb | Mar | Apr | May | Jun | Jul | Aug | Sep | Oct | Nov | Dec |
| --- | --- | --- | --- | --- | --- | --- | --- | --- | --- | --- | --- | --- |
| High (ºC) | 8 | 9 | 13 | 19 | 24 | 28 | 32 | 32 | 28 | 23 | 17 | 11 |
| Low (ºC) | 0 | 2 | 5 | 11 | 16 | 20 | 25 | 25 | 20 | 15 | 9 | 2 |
| Rain (mm) | 38.1 | 58.42 | 81.28 | 101.6 | 114.3 | 152.4 | 129.54 | 132.08 | 154.94 | 60.96 | 50.8 | 35.56 |
| High (ºF) | 45 | 47 | 54 | 65 | 74 | 81 | 88 | 88 | 81 | 72 | 62 | 51 |
| Low (ºF) | 32 | 34 | 41 | 51 | 60 | 68 | 76 | 76 | 68 | 58 | 47 | 35 |
| Rain (in) | 1.5 | 2.3 | 3.2 | 4 | 4.5 | 6 | 5.1 | 5.2 | 6.1 | 2.4 | 2 | 1.4 |
Shanghai Average Monthly Temperatures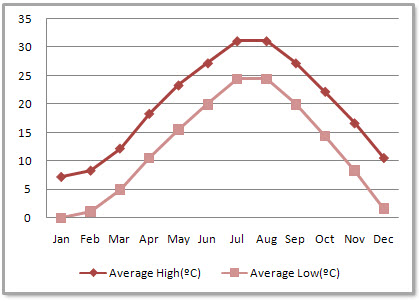 Shanghai Average Monthly Precipitation (inches)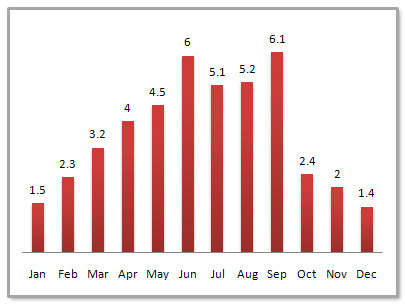 Questions and Answers About Shanghai Weather
Pat Ford
2014-04-11
Show Answer
I would like to do a Yangtze river cruise and cannot decide if early April is better than late September or early October? Please advise. Also which of these months stay lighter later. Thanks
Dear Pat Ford, It is good time to take a Yangtze river cruise in early April and late September. In April, the level of water is not enough as that in September, but the cost will be lower than in Sep., it is also cool than in September. Lussie Lu replied on 2014-04-14
SVL
2013-01-02
Show Answer
Hello. I would like to visit Shanghai middle of March. Is it a peak period by then? Does it rains often during that period??
Dear SVL, Thanks for your question. Middle of March is the shoulder season in Shanghai. It might less rain during that time. As a travel agency in China, we glad to arrange tours in Shanghai or other cities in China if you need. Please feel free contact me at nancy@chinahighlights.net any time. Nancy Nancy Deng replied on 2013-01-04
Tweety
2012-12-11
Show Answer
I plan to visit shanghai around 22 dec, wonder where should i visit there n any good place for shopping-cheap n good value for money. I checked n found it going to be pretty cold this period, any precaution to advise as i never go to cold country before.. awaiting yr advise. how about hotel ? any suggesstion ? thanks ! Twisty
Hi Tweety, attractions in Shanghai: Yuyuan Garden, the Bund, then Jade Buddha Temple, Shanghai Urban Planning Exhibition Hall, Oriental Pearl TV Tower, Shanghai World Financial Center, Zhujiajiao Water Town, etc.
For shopping in Shanghai, please check here: http://www.chinahighlights.com/shanghai/shopping.htm
December in Shanghai is very cold, with temperature of 11 °C~ 2 °C. Please prepare warm clothes such as down jackets, sweaters, hats, scarves and gloves.
For hotels in Shanghai, please check here: http://www.chinahighlights.com/hotel/shanghai-hotels/
Whitney Liao replied on 2012-12-12
Therese
2012-10-06
Show Answer
Are there holiday weeks to avoid travel in February and March?
Hi Therese, yes, from Feb.9-14,2013 is China's Spring Festival. One week before and after which would be the busiest time for transportation. You will see people everywhere, more crowded than you can image. So please avoid this time to come. Whitney Liao replied on 2012-10-08
jacqueline
2012-08-27
Show Answer
Hi i will be traveling to shanghai from 3nov to 11 nov may i know how is the weather like and the clothes that will be needed
Hi Jacqueline,
During November, the weather gradually turns into winter, with prevailing windy and dry conditions. There is a noticeable drop in temperature between days and nights. The average low and high temperatures are, respectively, 8 °C (46 °F) and 17 °C (63 °F). Recommended clothing include a long-sleeve skirt, a coat, and a sweater.
Whitney Liao replied on 2012-08-28
April Offer $25 Coupon
Send your inquiry before Apr. 30, 2014, and we will email you a $25 coupon.
The coupon is valid till Dec. 31, 2014, for paying tour packages worth $250 or up.
The coupon cannot be used for paying flight tickets, train tickets, hotel rooms and day trips.
Travel Advice or Question? Ask us here

China Highlights
Shanghai Travel Guide