Suzhou Weather in May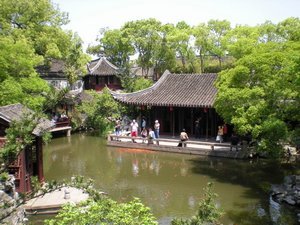 May marks the transition between spring and summer. The temperature is much higher this month, with an average temperature of 22 °C (72 °F). The highest temperature reaches 30 °C (86 °F). Long sleeves, T-shirts, and trousers are suitable for May. Rainy days are not frequent, and the sun is shining. Ultraviolet radiation is a little stronger, so it's a good idea to wear a hat and a pair of sunglasses, as well as sunscreen, when outdoors.
May falls during the peak travel season, especially from May 1st to 3rd, since this marks the Labor Day holiday. We recommend traveling a little earlier or a little later. For useful travel information, see the information on our Suzhou Tours on our website.
Suzhou Climate Information by Month
You might like

Free Things to Do in Suzhou

China Highlights
Suzhou Travel Guide