Suzhou Weather in June
Suzhou enters the hot season in June. The average lowest temperature is 18 °C (64 °F) and the average highest temperature is 33 °C (91 °F). In June, summer clothing is adequate, such as T-shirts, skirts, and shorts, but also bring long-sleeve clothing for the cool, rainy days. June begins the "Plum rains" (mould rains) and the air gets very humid.
April to October marks the peak travel season in Suzhou. If you enjoy boat racing, June is the best time for you to visit Suzhou. The highlight of the Chinese Dragon Boat Festival is the dragon boat race, and be sure to watch the boat race. See the information on our website on Suzhou Tours to help you enjoy a pleasant trip.
Suzhou Climate Information by Month
You might like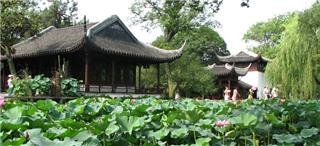 Free Things to Do in Suzhou

China Highlights
Suzhou Travel Guide