Suzhou Weather in September
The mould rains are over by September and the month sees less rain and more sunshine. The temperature falls a bit, and the highest temperature remains at 35°C (95 °F), whereas the night temperature falls to 20 °C (68 °F). Summer clothing is still appropriate for the daytime but bring autumn clothing in case it cools down. Use sunscreen for your skin when you go outdoors.
The China national silk tourism festival is held during September in Suzhou. A variety of silk is on display during this festival. Feed your sights on beautiful Chinese silk at this festival.
September falls during the peak travel season in Suzhou. More tourists come to the city to enjoy the silk festival, and the city gets crowded. If you are looking for traveling tips, see our Suzhou Tours on our website.
Suzhou Climate Information by Month
You might like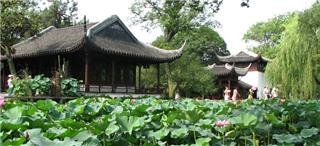 Free Things to Do in Suzhou

China Highlights
Suzhou Travel Guide