Suzhou Weather in August
August is also one of the hottest months in Suzhou. The temperature is almost the same as July, with an average highest temperature of 36 °C (97 °F) and an average lowest temperature of 26 °C (79 °F). Summer clothing is still appropriate. Early August sees mould rains.
July and August are the two months when visitors can enjoy lotus flowers, and the Lotus Festival is held annually in the Humble Administrators Garden during these two months. If you go to Suzhou during this month, you can taste lotus roots as well as enjoy the lotus flower scenery.
From April to October marks the peak travel season in Suzhou, and the best experience during this time is enjoying the lotus flowers. For more information on trips to Suzhou, see our website for our Suzhou Tours.
Suzhou Climate Information by Month
You might like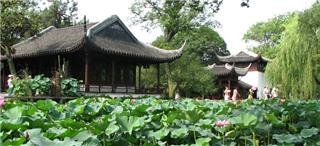 Free Things to Do in Suzhou

China Highlights
Suzhou Travel Guide