Suzhou Weather in October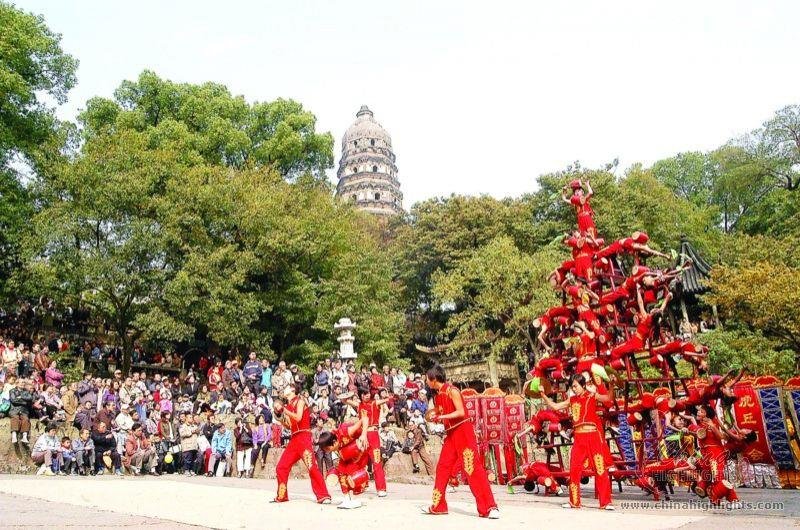 Lively Huqiu Temple Fair
The highest temperature falls to about 26 °C (79 °F) and the lowest temperature is about 15 °C (59 °F). In addition to T-shirts and trousers, bring autumn clothing, such as a light sweater and a light jacket. It rains less and the weather is dry.
The Huqiu Temple Fair usually begins in late September and ends in late October. During the fair, elegant and exquisite handicrafts are on display. You can see the local girls making embroidery at the fair, and enjoy some tasty local snacks.
October 1 to 7 marks National Holiday week in China, and the city will be crowded during this time. Traveling this week costs more because hotel rates are higher. Our Suzhou Tours on our website can provide you with good travel tips.
Suzhou Climate Information by Month
Questions and Answers About Suzhou Weather in October
Barb
2012-05-03
Show Answer
I am from Canada. I am planning a trip between Beijing, Xian, Hangzhou, Suzhou and Shanghai in mid October. What is meant by a heavy jacket for China. Is it meant to bring a downfill Canadian type jacket or are they meaning a light jtrack type acket with lining?
Travel to Beijing, Xian, Shanghai, Suzhou and Hangzhou in Oct., visitors would pack T-shirt and light jacket. Are you travel alone? Here is a package tour to Beijing, Xian and Shanghai during Oct. 14-21, costs from US$1189 per person, are you interested in? http://www.chinahighlights.com/tour/chtgp-01-2012/ . Then you could extend to taking train to Suzhou or Hangzhou from Shanghai. If you have any further question about your China trip, please feel free to contact me via karen@chinahighlights.com. Karen Karen Yang replied on 2012-05-03
You might like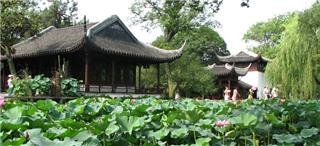 Free Things to Do in Suzhou

China Highlights
Suzhou Travel Guide