Suzhou Weather in December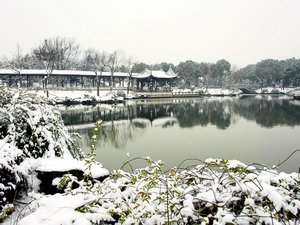 December is very cold in Suzhou. The highest temperature is about 18°C (64 °F) but the lowest temperature falls to 0 °C (32 °F) to –2 °C (28 °F). Wear a jacket or a light coat to stay warm. Despite the coldness, the sun still shines. When outdoors, the wind will make you feel a little colder, and given the large temperature difference between day and night, dress less or more to avoid catching a cold.
December falls during the low travel season. There are few tourists in the city, and discounts on hotel rooms and flights are easy to obtain. Traveling at this time is not a bad idea. Consult our website to learn more about Suzhou Tours and pick up a few travel tips.
Suzhou Climate Information by Month
You might like

Free Things to Do in Suzhou

China Highlights
Suzhou Travel Guide