Taiwan Transportation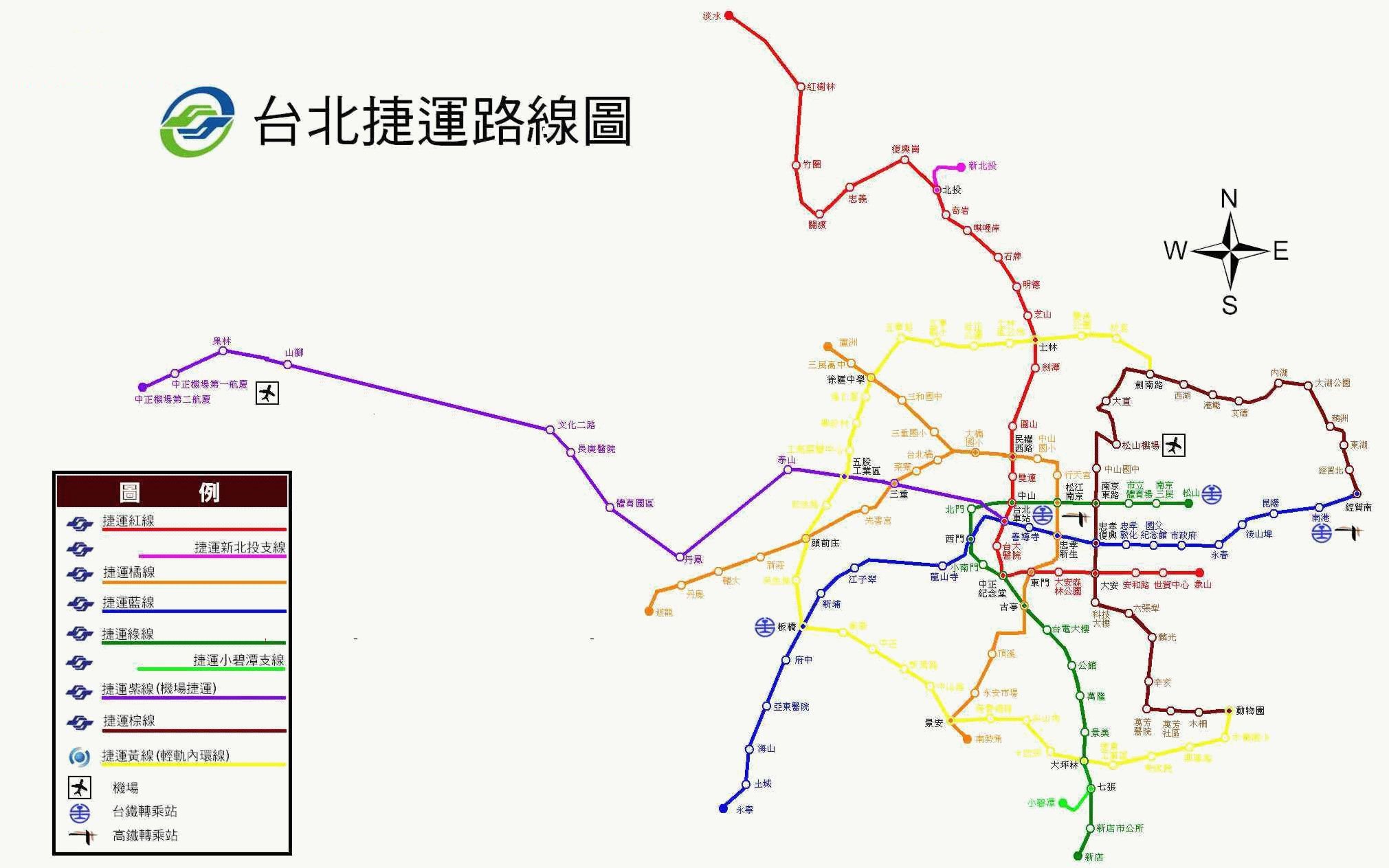 Direct Flights
For travelers between Taiwan and Mainland China, there are direct flights between the two regions. Direct flights are a relatively new thing. In 2008, the two sides agreed to direct flights between the mainland and Taiwan. There are now more than 550 flights a week across the Straits.
There are direct flights from Taipei to about 100 cities in China offered by many airlines including non-Chinese or non-Taiwanese ones.
Let us help you plan your direct flight!
Ferry Service
For travelers between Taiwan and Mainland China, there are direct ferry services and flights between the two regions. Travel between Mainland China and Taiwan is increasing rapidly since 2001 when three ferry ports on three Taiwanese islands in the Straits were opened to ferry service to Mainland China and Fujian Province. These ferry ports are on Kinmen Island, Matsu Island and Penghu Island.
In 2011, there were about about 1.38 million passenger trips on these cross-Straits ferries. And the number of passengers is increasing by more than 10 percent per year.
The available ferry routes and the prefered method of travel changes almost every year, so you'll need to research beforehand about available services and procedures. However, foreign tourists have difficulty planning their travel and buying tickets because the web pages and information call-in services are mainly in Mandarin or Cantonese.
So let us help you plan your inter-Taiwan-China trip.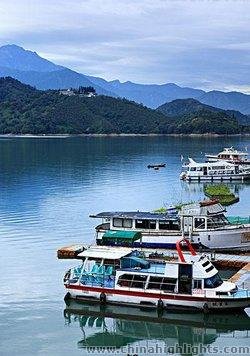 The Ferry Boats on the Sun-Moon Lake
Xiamen-Keelung, Xiamen to Taichung Ferry Service
Direct ferries depart from the Xiamen International Cruise Center in Xiamen (on a small island off the coast of China) to Keelung (a port on the outskirts of the Taipei metro area) or Taichung (a city on the west coast of Taiwan).
Most tourists to Taipei or the western coastal cities of Taiwan will probably find this service the most convenient because it is a direct trip without transfers at an island.
Fares: 510 RMB (80 USD) for standard cabin. 60 passengers share a bathroom.
620 RMB (98 USD or £62) for a luxury cabin. 16 passengers share a bathroom.
690 RMB (109 USD, £70, or ~3,500 NTD) for a Superior Luxury Cabin. 6 passengers share a private bathroom.
Notice: Details about procedures to buy tickets, service times, when to buy the tickets, or making reservations change frequently. It said if there are not enough passengers at any departure time, the ferry won't leave. So check with us, and let us help you plan your trip.
Fuzhou to Matsu Island Ferry
There is ferry service between Fuzhou (the capital of Fujian Province in China) to Matsu Island (about 50 km east). The ferry costs RMB 350 (55 USD).
Xiamen and Quanzhou to Kinmen Island Ferry
There are also ferry services between Xiamen and Quanzhou on the mainland and the Taiwanese Kinmen Island.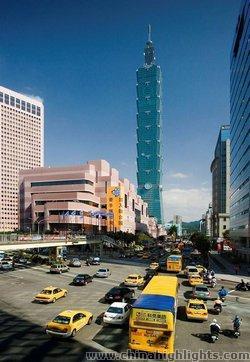 The long distance buses are passing through the city center.
Long-Distance Bus
Taiwanese intercity buses are known for their comfort and cleanliness. There are both government-run and private bus companies that offer intercity bus services.
Taipei and Taichung: Dragon Bus and Taichung Bus offer bus service between Taipei and Taichung. The cost is about about 210 (7 USD) to 270 NTD depending on the day.
Taichung to Kaohsiung: Taichung Bus offers bus service from Taichung to Kaohsiung. The cost is about 210 (7 USD) to 270 NTD depending on the day.
The Taiwan tourist shuttle is a government organized travel service that is available for tourists. Their buses connect with many of the major train stations, and they offer direct services to many of the tourist sites. You may be able to find their English language route guides at tourist information desks or at the bus stations.
Driving on the Highway and Road Network
Taiwan has a modern highway and road network, and most signs are written both in English and Chinese, so this makes driving easier with those with a valid drivers license.
There are 901 kilometers of national highway, 4,700 kilometers of provincial highway, and a total of 21,000 kilometers of highways and freeways in general.
Since urban driving can be chaotic and there is heavy traffic, it is suggested that foreign tourists drive mainly in the countryside between cities unless they have a lot of experience driving in Taiwan.
Tours
See our tours of Taiwan, or customize your own special tour!

China Highlights
Planning a trip? Ask us here 800-2682918 (USA & CA)
86-773-2831999 (Int'l)
Q:
vanessa
Asked on 2012-07-28
Reply
Hi, i will be travelling to taipei in early october. a family of 4. do you have any recommendation of the min su apartments in taipei? and what are the charges like?Also do you provide or have recommendations on taiwan inland tours? or maybe 1 or 2 days out of taipei?what are the charges like?Thank you!
Dear Vanessa, sorry to inform that we do not have the min su apartments charge, but we can provide 3 star hotels to you.
We have 4 Days / 3 Nights Tour to Central & Southern Taiwan to you. Details as below:
Day 1: Pick up from hotel / Enbus for Nantou / Puli ( a cultural&
artistic heaven) /Sun Moon Lake Tour / Wen Wu Temple /Tehua
Village / Tse-En Pagoda / Holy MonkShrine
Hotel: Del Lago, Sun Moon Lake (Mountain view room)
Day 2: Sun Moon Lake / Lukang historical and cultural town
/Enbus or entrain for Kaohsiung
Hotel: Garden Villa or similar, Kaohsiung
Day 3: Pick up from hotel / Enbus for Maopitou / Oluanpi Light
House / Kenting Park / Kaohsiung
Hotel: Garden Villa or similar, Kaohsiung
Day 4: Kaohsiung City Tour / Cheng Ching Lake / Spring &
Autumn Pavilions / Former British Consulate / Enbus or train for
Taipei
How do you like it? Please feel free to let me know.
Nice day, Whitney
Whitney Liao Replied on 2012-07-30
Q:
Chan Chin Hoong
Asked on 2012-07-15
Reply
i am palnning a vist on this coming November 2012Will be reaching Taoyuan airport about 6amFrom there i intend to travel straight to KaoshingI am travelling with 2 adult and 2 childrenMay i know any tranportation straight from the airport to kaoshiung and it''s schedule and fare?
Hi Chan, You can first take the shuttle bus Taoyuan High speed train station( 桃园高铁站),about NT$30 and about 15 minutes trip, then take the train to Kaohsiung Zuiyind Stop (高雄左营站), about NT$ 1330 per person and about 90 minutes train travel. Regards, Coco Coco Yang Replied on 2012-07-16
Q:
madhavi
Asked on 2012-01-17
Reply
Hai.im.from india.how to travel from any part of china to taiwan other than flight
Dear Madhavi, Thank you for your question. For tourist, plane is the only way from mainland China to Taiwan. There are flights from Beijing, Shanghai, Guangzhou, Shenzhen, Nanjing, Chengdu and other cities to Taiwan Taoyuan International Airport. Please click this link to get more information about flights to Taiwan. http://www.chinahighlights.com/china-flights/ If you would like us to arrange tours in China, please feel free contact us at service@chinahighlights.com. Nancy Nancy Deng Replied on 2012-01-18
Q:
eia marcelo
Asked on 2011-01-13
Reply
hi. i'm wondering how i could get to fullerton hoteal east from taipei airport thru bus or train. i will be arriving on january 17 at 12am in taiwan. thanks.
Hi Eia Marcelo, China Highlights Travel is an online travel agency based in China mainland. We are unable to arrange Taiwan tour at present. We suggest you to contact the Taibei Fullerton Hotel directly. You may log on their website (http://www.taipeifullerton.com.tw/north/html/about_us.htm) to check the details. Grace Wang Replied on 2011-01-13
Q:
Lily
Asked on 2010-11-27
Reply
Hi, May i know is there any bus going from Taichung to Mt Baguashan (Great Buddha status). Where is the Flowers Expo held & any transport to go there. Please advise.
Hi Lily Our travel advisor is contacting with you. Thanks for your support! Nero Hou Replied on 2010-12-03