Chongqing Jiangbei Airport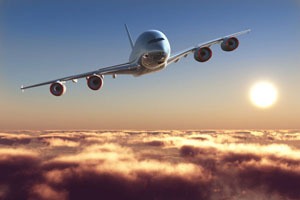 Chongqing Jiangbei International Airport, ranking among the top 10 airports in China for five consecutive years, began reconstruction and expansion in early 2000. After the project is completed, Chongqing will become the largest aviation hub in the central and western regions. 
Two small airports are also under construction in the municipality, which when completed will accommodate the take-off and landing of Boeing-737 airplanes. Wuqiao Airport in Wanzhou of Chongqing, to be built at an estimated investment of 370 million yuan, has started construction, and will be put into service in 2003. The program for the construction of Zhoubai Airport in Qianjiang has been approved.
Company Name: Chongqing Airport Group CO., LTD
Chinese Name: 重庆江北机场
Airport Code: CKG
Website: www.cqa.cn
Address: Yubei District, Chongqing
Chinese Address: 重庆市渝北区
Telephone: 86-023-67152338 / 67152351
Taxi Directions
Please drive me to Chongqing Jiangbei Airport, thank you!
请送我到 重庆江北 机场,谢谢