Inner Mongolian Tours
When talking about Inner Mongolia, people are usually reminded of the vast grasslands and nomadic life. However, in this vast land, there is much more that's worthy of your exploration: unique volcanoes, endless deserts, primitive forests, exotic Russian customs, ethnic culture, the legacy of Genghis Khan and his Mongol Empire...
Our Inner Mongolia tours will enable you to discover Mongolian culture, experience local nomadic life, adventure out into the hinterland of Kubuqi Desert to escape any crowds, get close to nature and appreciate its best views…
How to Plan an Inner Mongolian Tour? Click to know more.
No matter whether you are attracted by Inner Mongolia's fantastic landscapes, local nomadic life, or its ethnic minority flavor, we are well prepared to offer the best suggestions according to your schedule and interests.
Top Recommended Inner Mongolia Tours
The suggested itineraries below cover the most popular destinations in Inner Mongolia.Whether you are a first-time visitor who wants to experience the highlights or you are dreaming of real nomadic life or some other deeper experience of Inner Mongolia, you will find top suggestions here. All of them can be customized into your own personalized Inner Mongolia tour.
No Suitable Tour? Need Advice?
Tips for Your Inner Mongolian Tour
Expand All
1. About Summer Naadam 2021
The Naadam Festival is the biggest annual traditional Mongolian celebration, which is held most spectacularly in summer when the grass is green and the livestock are strong.
The Summer Naadam Festival of 2021 is scheduled to take place on Xilamuren Grassland from July 23 to July 30, 2021.
Our 5-Day Inner Mongolia Grass & Sand Tour is a great way to attend this grand event.
2. Is It Safe to Visit Inner Mongolia?
3. What's the Climate and Weather Like in Inner Mongolia?
4. What about Accommodation in Inner Mongolia?
Why Book with Us
We cover COVID-control compliance considerately:
Confirm where you can go.
Help you get the required documents.
Offer you the best options when last-minute changes occur.
Promise you a full refund up to 24 hours before departure.
No tourist traps or risky rush-arounds! Enjoy quality with us:
Flexible travel pace
No commission shops
No risky bookings with one-man companies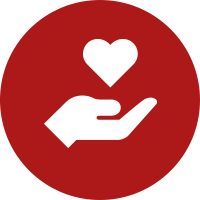 Your Wellbeing is Our Priority.
1-to-1 travel expert
Vaccinated guides
Private Rides
Your Trip is Perfectly Planned.
No crowds
Exclusive Exciting Experiences
Your Booking is Risk-Free.
No cancellation fee
Free changes