China Essence and South Discovery
18-Day Classic China Tour with Yunnan
Catch the core of China's cultural heritage in the ancient capital cities, experience unique ethnic customs, and enjoy the beautiful scenery of south China. This tour could be the first choice for travelers who are keen on minority cultures and landscapes.
Our detailed itinerary below is just for inspiration — we are ready to tailor-make it according to your schedule and interests. Contact us and your dedicated travel advisor will personalize your journey.
Day 1-4
Shanghai — the Bund, Shanghai Tower, and Yu Garden
Day 3-5
Guilin — The terraced fields, and Li River cruise
Day 6
Kunming — Yuantong Temple and the ancient Stone Forest
Day 7
Dali — Xizhou and Erhai Lake
Day 8-9
Lijiang — Jade Dragon Snow Mountain and a Naxi family visit
Day 10-11
Shangri-La — Tiger Leaping Gorge and Songzanlin Lamasery
Day 12-13
Chengdu — Pandas and cooking Sichuan cuisine
Day 14-15
Xi'an — the Terracotta Army and Xi'an City Wall
Day 16-18
Beijing — the Forbidden City, and the Great Wall
Suggested Route for A China Tour with Yunnan

Tour 'Wow' Points
Feast Your Eyes on the Best Scenery of the Rice Terraces
The Longji Rice Terraces are known widely for their awe-inspiring views. Standing on top of such a huge man-made wonder is itself an extraordinary experience.


Enjoy a Cruise in the Painting Gallery of God
URelax on a top-class guided Li River cruise, enjoying spectacular landscapes. Find the exact scene depicted on a 20-yuan banknote.


Discover Rural China by Exploring the Less Touristy Villages
Experiencing the daily life of local farmers would let you see another side of China.


Take a Cable Car Ride to the Snowcapped Peak of Jade Dragon Snow Mountain at 4,500+ m (14,700+ ft)
The peak is perpetually snowcapped, creating a breathtaking panorama against the clear blue sky.


Experience the Mysterious Dongba Culture in an Ancient Naxi Village
Visit a local Naxi family, learn some Dongba characters and enjoy a piece of Naxi music.

Seek Enlightenment from a Tibetan Buddhist in Songzanlin Lamasery
Get close to and interact with a lama. Talk with a lama in his study room about the lamaic lifestyle, religious beliefs, and discipline.

See the 2,000-Year-Old Terracotta Army Come Alive in Your Mind's Eye
Your knowledgeable tour guide will help you to discover the ancient Chinese military of the Qin Dynasty (221–206 BC). Make tiny clay warriors in a cave dwelling


Discover Hidden Halls in the Forbidden City
Different from other group tours when you only visit six halls, with us you would see hidden halls for a deeper understanding of the history, learn more interesting stories about the emperors, and dodge the crowds.


Explore a Less-Crowded Section of the Great Wall
With a round-trip ride by cable car, you would be escorted to the platforms that have a wide visual field whilst benefiting from fewer tourists and not much walking.


Why Choose Us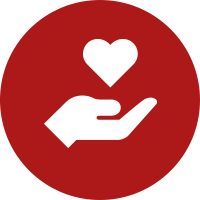 Your Wellbeing is Our Priority.
1-to-1 travel expert
Vaccinated guides
Private Rides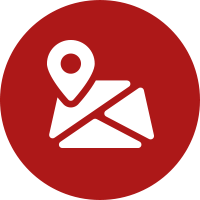 Your Trip is Perfectly Planned.
Less crowded
Exclusive Exciting Experiences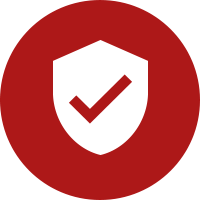 Your Booking is Risk-Free.
No cancellation fee (up to 22 days before departure)
Free changes
Finish Your Booking in as Quick as 1 Day
1. Tell us your dream travel idea
2. Work out your unique plan with 1 to 1 expert advice
China Highlights, Asia Highlights, and Global Highlights collaborate to provide families and couples with personalized and stress-free experiences in diverse destinations.


Magical Adventure

Wow this tour was honestly the best tourI have ever taken! Our guide Simon Yao was simply superb! His English was excellent and he was very easy to talk to. He was personable and friendly but not overpowering or overbearing. Very knowledgeable about history. Thankfully the weather was good so we were not super hot !Finally at the wall we were amazed by it's beauty and grandeur. It really is something and pictures don't do it justice.

more

Nov 2023, Annika M

Excellent two day visit to Great Wall

Our guide 'Mark' was incredible. So friendly, knowledgable and funny. The itinerary was perfect, we got to see two different parts of the Great Wall (one of which at night which was magical) and our hotel stay in Gubei was wonderful. Highly recommend to anybody visiting Beijing

more

Nov 2023, James_Wolstenholme

Great day out with Mark, thanks China Highlights!

We did a 1 day private tour with China Highlights to see Tiananmen Square, Forbidden City, and the Mutianyu section of the Great Wall. Communication was great throughout - from trip planning/booking with Roger and from our guide Mark who contacted us the day before to confirm meet up time/location. Avoided a lot of the queues and definitely learned quite a bit of history from our guide Mark…thanks again! No language barriers/issues…highly recommended.

more

Nov 2023, ykeezy

China Three (3) Cities Tours

To the tour guides, Ethan, Jason and Tony, you guys have made my visit an awesome and memorable experience. All the tour guides spoke english and communicated very effectively. They are knowledgeable about all the sites visited including, Great Wall of China, The Forbidden City, Panda Breeding and Research Center, Leshan Giant Buddha, Hallelujah Mountains, Zhangjiajie Grand Canyon and Glass Bridge, and Tianmen Mountain. The tour guides ensured I got the most out of my time I stayed in the various cities Beijing, Chengdu and Zhangjiajie.

more

Nov 2023, Kadar

13 days in China

We booked a 13 day's tour of China with China Highlights. Our travel advisor, Ms Leah Zhou organised an itinerary that suited what we wanted. She was really helpful and patient will all our needs. Leah helped us organised our 30th Wedding Anniversary Dinner and my 60th Birthday celebration?? in Beijing. For this to be possible, she had to liaise with our guide in Beijing. The flowers and cake were a real surprise. My husband and I, were really touched at the good service provided by China Highlights and Ms Leah Zhou. Thank you China Highlights and Ms Leah Zhou for your constant care of your customers. I will certainly recommend China Highlights to my friends.

more

Nov 2023, Eda Adams

Perfect Beijing experience

Covering all major sights our exploration of Beijing and surroundings was flawless guided by Lily, along with her knowledgeable and balanced information on Chinas culture and history. In particular, Lily was able to adjust the tour according to personal preferences, e.g. focus on photography, as well as suggesting additional activities like an impressive authentic artistic show. I highly recommend China Highlights as China tour operator and Lily Liu as excellent guide regarding the Beijing area.

more

Nov 2023, Perfect Beijing experience

Anne and Bob's tour of Beijing

We did the China Highlights tour of Beijing with our excellent guide Mark and his driver. We thoroughly enjoyed seeing the Beijing highlights including the Lama Temple, the Tiananmen Square, the Forbidden City and the Lama Temple. The Summer Palace with the boat ride and the Garden of Virtue and Harmony were memorable also and the Mutianyu Great Wall was a highlight. We were impressed with Mark as a guide. He knew his history and he was kind and thoughtful. He took us to some excellent restaurants and we were introduced to some beautiful food. We enjoyed his company and will always remember him.

more

Nov 2023, BendigoBob

Amazing Beijing Tour with Risa!

Risa gave us a wonderful tour of the city! She thoroughly explained the cultuaral importance of each exhibit while also educating us on the Chinese culture. Appreciated having this wonderful Beijing trip with Risa:)

more

Nov 2023, Angelica M.

Amazing Beijing Tour With Risa!

We were very kindly received in Beijing by our tour guide Risa. She gave us a very thorough tour of the city and showed us wonderful places, while also explaining the important history/culture of China! Very beautiful city filled with many things to do and full of culture! This was very well planned and made it very easy for us to visit the city and foreigners:) Thank you Risa!

more

Nov 2023, Angelica M

Do Beijing like a local

They organised my trip very quickly and efficiently. On the day, Anna was very friendly to me, my mum and my baby. Very accommodating to our needs. The car was immaculately clean and very comfortable. We visited everything we initially wanted and more. Also, Anna took us to the best meal we had in China. It makes a difference to have a local choosing the dishes!

more

Nov 2023, Natali A

Must-see Beijing sights in two days

Going on the guided tour gave me the opportunity to visit the main 'must-see' Beijing attractions in two days' time. Although I prefer to travel on my own, it simply would not have been possible for me to arrange tickets and figure out logistics to the Forbidden City, Tiananmen Square, Temple of Heaven, Summer Palace and Great Wall with such a compressed schedule and short notice. My guide, Lucy, was very knowledgeable about Chinese history and cheerfully accompanied me through two grueling days. Traffic in and around Beijing is bad, and the sights are notnin walking distance from one another. Our driver, Li Li Mon, patiently fought the traffic allowing me to snooze in between the long

more

Nov 2023, Marcis J

China Highlights - Great Wall Mutianyu

I arranged a private tour with China Highlights to see the Great Wall, as I had a few hours to spare near Beijing. I was promptly collected, taken to the wall via comfortable car and escorted all the way by my allocated tour guide Jack. The day was highly memorable and thoroughly enjoyable, we walked 20 watchtowers across the Wall and then took the luge back down. The knowledge and history of the Great Wall was shared and Jack's English was great. Fantastic day, thanks for your great hospitality, Jack!

more

Nov 2023, Daniel White

Great Day in China!

The experience was great! Amazing learning about history and culture.Thanks for everything Lucy!

more

Nov 2023, Evandro S

Unforgetable experience

It was the best experience foi my whole life. Thanks a thousand to Lucy for all her assistente and knowledge regarding China. If you are planing to know China as native perspective do not think twice Luci is the best.

more

Nov 2023, Evandro F

Amazing experience in Beijing

Spent 3 days in Beijing under China Highlights! Our tour guide Jennifer spoke excellent English and was very knowledgeable in Chinese history. Not only was she friendly, she was always on hand to help me with my heavy luggage. She also recommended us very good chinese restaurants for lunch and dinner. She went beyond her call of duties to make sure we had a enjoyable time in Beijing. China highlights also surprised me with a birthday cake on my birthday. Kimi Huang who was my consultant was ever ready to answer all my queries promptly. Thank you for making our trip a memorable one.

more

Nov 2023, Delltravellor

Great Experience on Beijing Day Visit with tour guide Lucy Yubo

She took me on a side excursion to see the next door park where locals exercise and she took me yo some shops also to get hat and gloves for the cold. Our last stop was 978 Art Center which was super interesting. My day was relaxing, fun, and very special as I feel I learned something much about both China's past and present. I highly recommend booking a tour to see Beijing in this way.

more

Nov 2023, Nancy H

Memorable Beijing & Gubei with China Highlights

Jack as the tour guide is a good story teller. He is inquisitive. He knows when to leave us alone exploring the sights and pick out interest again with the historical facts and stories.Then, we explored Jinshanling that provides a balanced view between reconstructed and ruined walls. Finally, we explored the Forbidden City and The Summer Palace. In between, we enjoyed authentic Chinese cuisines which were delicious.

more

Nov 2023, Dian W

Beijing 2 day tour

Spent 2 days in Beijing with Ethan as my guide and had a fantastic experience. Ethan is very knowledgeable, easy company and takes excellent photographs. The organisation was excellent as well including the driver for the tour as well the airport pick up.

more

Nov 2023, Tam

My very first trip to Beijing

My guide Jack was excellent- very knowledgeable, organised, kind, helpful, and great English speaker. So I learned a lot about the fascinating history of China while enjoying breathtaking sceneries and monuments.

more

Nov 2023, Amanda Barbosa

Thank you Mark and China Highlights for an amazing trip!!

Mark was the first sight that we had after getting off the plane and what a beautiful site he was! We felt very safe having him as our first tour guide! We sure appreciate having him guide us through Beijing wouldn't replace him with anyone!! Thanks Mark for all of your hard work and preparation!

more

Nov 2023, adyn h
Suggested Itinerary
Here is a suggested itinerary. We are happy to customize a tour according to your interests and schedule.
Your private guide would be waiting punctually for you in arrivals. A comfortable private car (non-smoking) and an experienced driver would transfer you directly to your hotel.
Day 2
Shanghai | Shanghai Highlights
Breakfast & Lunch
Your adventure in China would begin with Yu Garden, providing classic examples of Ming Dynasty (1368–1644) architecture as well as a verdant garden in the old quarter of Shanghai.
Yuyuan Market is located adjacent to Yu Garden, offering a delightful blend of shopping, dining, and cultural exploration.
Shanghai World Financial Center, reaching a height of 492 meters (1,614 feet), is now a modern landmark of prosperous Shanghai and it's a perfect spot for a bird's-eye view over the city.
Your day 2 tour would finish on the Bund, the famous waterfront promenade.
Day 3
Shanghai to Guilin | Minority Village and Longsheng Terraced Fields
Breakfast & Lunch
You would fly to Guilin in the morning.
Your personal guide and driver would escort you from Guilin Liangjiang International Airport straight to Longsheng. After a 2½-hour drive, you would reach Ping'an Zhuang Minority Village.
Longsheng's terraced fields span across rolling mountains, creating a breathtaking landscape. You could hike along the terraces, exploring the various viewpoints to enjoy the stunning vistas.
Before returning to Guilin, you would visit a local minority family and learn how to make bamboo-tube rice, cooking a rice meal the local way.
Day 4
Guilin–Yangshuo | Li River Cruise
Breakfast & Lunch
You would enjoy a 4-star Li River cruise from Guilin to Yangshuo. It is considered to be one of the most scenic river cruises in the world, famous for its picturesque landscapes, majestic karst peaks, and serene countryside.
After disembarking from the ship, you would take a stroll along Yangshuo's vibrant West Street, where you would find a variety of shops, restaurants, and cultural performances.
Day 5
Yangshuo–Kunming | Explore the Countryside
Breakfast & Lunch
You would experience the local farmers' lifestyle by visiting an old couple in a traditional house and learning about their lifestyle and philosophy.
Next, you would drive past an old ferry on the Li River, where ancient-style buildings reflect the river's historical significance in water transportation.
Afterward, you would take a ferry to Fuli on the north bank of the Li River and use a local motorbike taxi, like the villagers, to reach the market.
Lastly, you would take a high-speed train to Kunming in the afternoon.
Day 6
Kunming | Stone Forest and Yuantong Temple Tour
Breakfast& Lunch
After a 1½-hour drive, you would visit a fantastic natural phenomenon — the Stone Forest. The various limestone shapes were formed as a result of oceanic shell deposits, tectonic uplift, and weathering. The Stone Forest area is the home of the Sani people, and their folk customs and location make for a spectacular scene.
In the afternoon, you would be transferred back to Kunming and visit Yuantong Temple, the largest and oldest Buddhist temple in Kunming. There, you would learn about the differences between the halls of the three denominations of Buddhism.
Day 7
Kunming to Dali | Xizhou and Erhai Lake
Breakfast & Lunch
You would take a 2-hour bullet train ride to Dali in the morning. Upon arrival, your Dali guide would be waiting to start a colorful day with you.
First, you would visit the houses of the Bai minority people in Xizhou Village. You would see typical Bai traditions and dresses. Some of the buildings are old and have typical ancient architecture — they are the real local houses.
Then, you would take a cruise on Erhai Lake to escape the hustle and bustle of everyday life and immerse yourself in the peaceful charm of this enchanting lake.
Day 8
Dali to Lijiang | Black Dragon Pool and Lijiang Old Town
Breakfast & Lunch
Your personal guide and driver would transfer you directly from Dali to Lijiang.
Then, you would have lunch and start your tour of Lijiang. Lijiang Old Town is characterized by its intricate network of narrow cobblestone streets, traditional Naxi-style buildings, and flowing canals. You could climb up Lion Hill to have a bird's-eye view of the whole town.
Lastly, you would pay a visit to Black Dragon Pool Park, where the view of Jade Dragon Snow Mountain is one of the most famous postcard-perfect sceneries in southwest China.
Day 9
Lijiang | Jade Dragon Snow Mountain and Naxi Culture Tour
Breakfast & Lunch
Welcome to Jade Dragon Snow Mountain, the holy mountain of the Naxi people. You would use the cable car and find yourself in a real paradise as you overlook stunning and variant natural beauty, including spruces, meadows, pines, and clouds.
You would make your own Naxi pancake (Naxi baba) as the main dish for your lunch.
Next, you would visit a Naxi shaman (called a Dongba in the Naxi language) in Baisha Village. You would have the chance to understand more about the mysterious Naxi culture, its words, and its music.
Day 10
Lijiang to Shangri-La | Tiger Leaping Gorge
Breakfast & Lunch
Your guide and driver would escort you from Lijiang to Shangri-La. Along the way, you would visit one of the world's deepest and most marvelous gorges — Tiger Leaping Gorge.
The dashing water from the magnificent Jinsha River flows into the narrow valley with a stone in the center. There is an ancient saying that the gorge is so narrow that a tiger was able to leap over to the other side of the river, hence the name.
After lunch, you would continue with a 2-hour drive to Shangri-La. You're recommended to have a good rest in your hotel to adapt to the high altitude of 3,200 meters (10,500 ft).
Day 11
Shangri-La | Songzanlin Lamasery and Pudacuo National Park
Breakfast & Lunch
In the morning, you would visit the largest Tibetan Buddhist lamasery in Yunnan Province — Songzanlin Lamasery — which was built in the style of the Potala Palace in Lhasa and represents Tibetan culture, housing Buddhist statues and many precious cultural treasures.
Afterward, your guide would take you to a lama dormitory. The lamas who live there would show their hospitality and be happy to talk with you about their lifestyle, religious beliefs, and discipline. If you are lucky, you might meet a living Buddha.
You would then visit the pristine natural reserve, Pudacuo National Park, in the afternoon.
Lastly, you would fly to Chengdu in the evening.
Day 12
Chengdu | Sichuan Cuisine Cooking
Breakfast & Lunch & Dinner
In the morning, you would head to People's Park to get some fresh air and immerse yourself in the lively atmosphere of vibrant scenes: square dancing, a marriage market, ear massages, and mahjong, to name a few.
In the afternoon, you would step into an experienced chef's kitchen and cook real Sichuan cuisine together. Unearth the secrets of Sichuan cuisine as you cook three typical Sichuan dishes with the chef and invent your own recipe.
Day 13
Chengdu to Xi'an | Pandas and Sichuan Opera
Breakfast & Lunch
Your first stop on day 13 would be the Chengdu Research Base of Giant Panda Breeding, home to nearly 50 giant pandas and red pandas. It is best to go early in the morning to see the pandas feeding at around 9:30am when they are most active
After lunch, you would follow your guide and have the chance to step backstage at a Sichuan Opera. There, you would see how the actors and actresses apply their make-up and you could chat with them.
Lastly, you would take a high-speed train to Xi'an
Day 14
The Terracotta Army and a Traditional Cave Dwelling
Breakfast & Lunch
In the morning, you would visit the Terracotta Army Museum to uncover the mystery of the life-sized underground army, which has remained untouched for 2,200 years. You would gain an insight into the military might, artistic achievements, and burial customs of ancient China.
You would then visit a local craftsman's cave dwelling and learn how to make a mini terracotta warrior.
You would visit the medieval Xi'an City Wall on your way back to the hotel, where you could immerse yourself in the captivating history and architectural legacy of Xi'an.
Day 15
Xi'an to Beijing | Small Wild Goose Pagoda and Xi'an Museum
Breakfast & Lunch
Small Wild Goose Pagoda, also known as Jianfu Temple, is a captivating destination that combines history, religion, and cultural significance.
Xi'an Museum is near the pagoda. This museum collectively reflects the long history of Xi'an, integrating with Small Wild Goose Pagoda, the national key cultural relics protection unit, the ancient building groups of Jianfu Temple, and the modern cultural relics exhibition hall.
Then, you would take a high-speed train to Beijing after lunch.
Day 16
Beijing | The Forbidden City and the Summer Palace
Breakfast & Lunch
You would first visit some iconic sights of the city: Tian'anmen Square and the Forbidden City. Tian'anmen Square, at the heart of Beijing is the largest famous square in the world and has witnessed many major historical events.
Walking northward from the square, you would enter the Forbidden City, the former imperial palace where treasures are hidden and centuries of royal history took place.
The Summer Palace is the largest and best-preserved royal park in China. It greatly influenced Chinese horticulture and landscaping, with its famous natural views and cultural interest.
Day 17
Beijing | The Great Wall and the Temple of Heaven
Breakfast & Lunch
The less-crowded Mutianyu section of the Great Wall offers superb views as it snakes across the mountains. Cable cars are available to take you to a good section (avoiding climbing up steep steps), where you could walk along the wall and enjoy the view.
After lunch at a nearby restaurant, you would drive back to the city and visit the Temple of Heaven, where ancient emperors held grand ceremonies to pray for good harvests. You would see local people enjoying a leisurely time inside the park, singing, dancing, and playing chess or musical instruments.
Breakfast
Your tour guide, driver, and van would pick you up from your hotel for your airport transfer and flight. Your guide would accompany and assist you as far as the security check and would then wave goodbye.
Hotel Selection
—the Icing on the Cake
Boutique hotels are recommended to enrich your travel experience.



Tour Price
FromUSD 4,360p/p
Based on a private tour for 2 people. Price varies depending on program, travel date, number of people and chosen hotel
Price includes:
Your 1:1 travel consultant will reply within 1 working day.