Land of Pandas
2-Week Private Tour: Beijing – Xi'an – Chengdu –Yangtze Cruise – Shanghai
This 13-day suggested itinerary covers different elements of China: the historical heritage sites, natural scenery, unique culture, and adorable giant pandas. It makes an ideal tour for first-time visitors who are panda fans or those traveling with children.
The itinerary below is only one possibility. Tips to tailor-make your trip are offered as inspiration. Send us details of your preferences and our travel experts will customize this trip to suit your interests, tastes, and budget.
Tour 'Wow' Points
Find the Hidden Halls in the Forbidden City
Visit 12 selected places in the complex to discover the deep secrets of the imperial families, while typical group tours only visit six spots briefly.


Explore a Top-Ranked Section of the Great Wall
Walk leisurely through the watchtowers, enjoying a superb view of the Mutianyu Great wall snaking across the mountains.


Make a Mini warrior with a Local Artisan Family
Visit a local artisan and learn to make a warrior from the same local clay as the Terracotta Army in his/her authentic cave dwelling, which is a disappearing opportunity.


Experience Taking Care of a Cute Panda
Make panda cakes with your own hands and clean the enclosure for pandas.See how the keeper feed a panda at a very close distance


Witness the Famous Three Gorges of China
Tour the once-treacherous-and-taxing-but-now-tamed-and-tranquil middle reaches of the Yangtze River and enjoy the magnificent landscapes along it in a relaxing way.


Have a Time Travel on the Bund of Shanghai
Experience the charm of old Shanghai during an in-depth Bund visit and Feel the speed of China's development.


Why Choose Us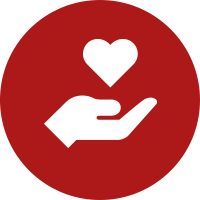 Your Wellbeing is Our Priority.
1-to-1 travel expert
Vaccinated guides
Private Rides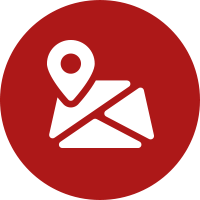 Your Trip is Perfectly Planned.
Less crowded
Exclusive Exciting Experiences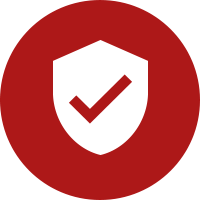 Your Booking is Risk-Free.
No cancellation fee (up to 22 days before departure)
Free changes
Finish Your Booking in as Quick as 1 Day
1. Tell us your dream travel idea
2. Work out your unique plan with 1 to 1 expert advice
What Our Customers Said

Great Wall Day Trip with Ivy

She answered our questions thoroughly and she also provided us with recommendations for food and things to see outside of our Great Wall day trip. The driver was also a very safe driver and made it a comfortable drive from the city center. We hope to use China Highlights again for future trips. And if you're in Beijing, you can request for Ivy as your guide.

more

Feb 2023, kattaubry

Great Wall Tour with Ivy

Ivy was a wonderful guide! We took a day trip to the Great Wall and she made our time enjoyable and customized to what we wanted. She was obviously very knowledgeable and passionate about the city. We also avoided tourist traps and she took group photos for us!

more

Feb 2023, Customer

Great Wall Tour with Ivy

We recommend booking with China Highlights! They were able to create a custom trip for us with just a day's notice. They're very responsive on WeChat and very professional.

more

Feb 2023, Customer

Fantastic Beijing Tour with Tour Guide - Angela

Had a great time visiting Beijing over Chinese New Year! The city was quiet, but that made it easier to see everything that we wanted to. Our tour guide, Angela, was very knowledgeable and friendly. We found a local brewery, Slow Boat, that we went to twice it was so good. Amazing beer and best burger of my life! We can't wait to book another trip with China Highlights.

more

Feb 2023, Kate P

Beautiful experience in Beijing

The Forbidden City was a highlight of the tour. With Christina's knowledgeable and engaging commentary, we learned about the history of the imperial palace and its role as the center of Chinese politics for over 500 years. The complex is massive, and it was impressive to see the intricate details of the architecture and gardens.

more

Feb 2023, Valeria RP

Amazing 2 day trip to Beijing

Our guide Lily and driver Leo were amazing and super conscious that we were traveling with a toddler. Lily was knowledgeable about all of our stops and was very conscious of our time. She even took special time to relate and connect with our daughter which made the trip even more enjoyable for all of us.

more

Jan 2023, Jessica T

Amazing 2 day trip to Beijing

Maggie was so helpful in making sure we logistically could see what we wanted to see in a short time. We only had 2 days. Maggie also took into consideration that we were two adults and a 2.5 year old, the cable cars to the wall was the perfect suggestion.

more

Jan 2023, Jessica T

Mutianyu Great Wall of China

We booked a Chinahighlights guide who drove us from our hotel door in Beijing to the Great Wall of China. The guide explained everything very well in perfect English.The guide then took us to lunch at a spectacular restaurant where we tried the most varied typical dishes of Beijing.Thanks for everything Yuan Yuan and Chinahighlights!!

more

Jan 2023, Artur Benitez
Itinerary Quick Look
Here is a suggested itinerary. We are happy to customize a tour according to your interests.
Your private guide will be ready to meet and greet you at the arrival hall. A comfortable private car with an experienced driver will transfer you directly to your hotel. Your guide will help you to check-in.
DAY 2
Beijing | The Forbidden City and Alleyways
Wander through Tian'anmen Square, the largest city square in the world, and arrive at the Forbidden City, the largest imperial palace in the world. With the help of your private guide, have a little adventure in the previous home to emperors: find some interesting places you would never find by yourself and hide away from the noise of the tour groups.
Have the Beijing-Life discovery walk in the afternoon. You will skip the touristy hutong and explore a neighborhood to discover the ordinary people's lives from their religious beliefs, daily food, hobbies, housing issues and situation in retirement.
DAY 3
Beijing | The Temple of Heaven and the Great Wall
Freshen up in the morning and start your day at the Temple of Heaven, which was the place where emperors prayed for a good harvest. Interact with the locals and join them to experience their healthy lifestyle.
Then continue to the Great Wall at Mutianyu, which is the section ranked top on TripAdvisor among all the Great Wall sections for its picturesque scenery and beautifully restored architecture.
DAY 4
Beijing to Xian | The Summer Palace and a Flight to Xi'an
Walk around the tranquil Summer Palace at a leisurely pace and enjoy the 300-year-old royal garden. Take a pleasant boat ride on the lake and have a stroll in the long corridors to view the exquisite paintings on the ceilings.
Enjoy some Beijing roast duck for lunch. Watch the exquisite cutting skills of the chef, taste crispy duck skin, and learn how to eat it in the correct way.
In the afternoon, you will be driven to the airport for your flight to Xi'an. Your Xi'an guide will be waiting for you and will transfer you to your hotel.
DAY 5
Xian | The Terracotta Army
Everything in Xi'an is about history. The Terracotta Army, with each figure being unique, has guarded Emperor Qin Shi Huang's tomb since 210 BC. Have a silent conversation with the warriors and listen to their stories spanning over 2,000 years.
Then discover a local craftsman's cave dwelling and learn how to make clay warriors with your own hands.
After lunch, return to the city area and visit the 600-year-old ancient city wall.
DAY 6
Xian to Chengdu | Xi'an City Highlights
Discover more ancient history at Shaanxi History Museum and Big Wild Goose Pagoda, then head to the Muslim Quarter and wander through the alleys to taste the local Muslim cuisine. After lunch, hop onto a high-speed train for a 4-hour journey to Chengdu and experience the technological development of China.
DAY 7
Chengdu | One-Day Panda Keeper Program
Chengdu is the only place in the world where you can get close to giant pandas. Rather than just taking a glance at them in a zoo, you will get very close to these cuddly creatures and learn more about them during the Panda Keeper Program in Dujiangyan Panda Base.
Under the guidance of an English-speaking member of staff, you will clean the panda enclosures, see a panda be fed at a very close distance, watch panda movies, and make cakes for them. Have a simple Chinese lunch with the staff in their canteen. This highest-rated experience will provide you with the memory of a lifetime.
DAY 8
Chengdu to Chongqing| Chengdu Dine and Wine Experience
Start your day at Jinli Old Street where you can taste authentic local snacks. Try some famous foods, such as bean jelly in chili sauce, sweet potato noodles, and Sichuan-style wontons. If you are brave enough, try a rabbit's head in chili sauce.
When you've finished eating, visit the Rice Wine Museum, a restoration of an ancient Chinese brewery cellar. Guided by a bilingual expert, you will have the opportunity to find out how the ancient brewery works, before enjoying two complimentary glasses of rice wine.
Take the bullet train to Chongqing after the tour and then check-in for a Yangtze River cruise that departs at 9 pm.
DAY 9
Yangtze Cruise | Ghost City and Gorges Gateway
Enjoy tai chi morning exercise if you would like to (available every day).
Take a shore excursion to Fengdu Ghost City in the morning. There are many buildings built according to traditional Chinese geomancy and statues and artwork reflecting Chinese people's imaginations of the netherworld.
Enjoy the cultural activities on the ship in the afternoon and a night show — War Fires of the Three Kingdoms (optional) after dinner.
DAY 10
Yangtze Cruise | Gorgeous Gorges Large and Small
If you are interested in Chinese calligraphy and history, the optional excursion to White Emperor City is a nice choice. See 10-yuan banknote scenery, calligraphy inscriptions dating back centuries, and a famous fortress.
Cruise through the spectacular Qutang Gorge and the magnificent Wu Gorge at noon.
Enjoy a shore excursion to Shennv Stream in the afternoon, where you will take a boat to discover this tributary of the Yangtze River, with its clear water that runs southwards through deep and narrow gorges.
Enjoy the Crew Cabaret and Talent Show after dinner on the ship.
DAY 11
Yichang Arrival | Yichang to Shanghai by Bullet Train
Disembark in the morning, and then join the shore excursion to the Three Gorges Dam. Getting access to the platform right by the dam, you will enjoy the magnificent scenery of the Yangtze River and the supper project of China.
You will be transferred to the tourist center in Yichang city after the tour. Your private guide and driver will wait for you there and will transfer you to the railway station on time for your bullet train journey to Shanghai.
Note: The shore excursions in the itinerary are arranged by Century Cruises. They could vary depending on the cruise you choose.
DAY 12
Shanghai | Highlights with Bund Discovery
Do more than just take one or two selfies on the Bund. Travel back in time to the golden age of the Bund in the 1920s during our In-Depth Bund Culture Discovery Tour. Go into some of the old Bund buildings and listen to their stories.
Enjoy lunch and ascend the tallest building in China — Shanghai Tower. From this building, which is the highest outside of Dubai, you will not only enjoy a panoramic view of Shanghai but will also see the future of China.
After traveling around China for 11 days, you might want to do something that's relaxing or "icing on the cake" at the end of your tour. You will have some free time in the afternoon. Your guide will be happy to arrange activities according to your wishes no matter whether you want to relax, experience Shanghai fashion, appreciate art, explore folk customs, shop, or any of many other options.
DAY 13
Shanghai Departure
Your private car, driver, and guide will transport you to the airport and take you all the way to the security gate for your convenience. Relax all the way to the airplane with us.
Hotel Selection
—the Icing on the Cake
Boutique hotels are recommended to enrich your travel experience.



FromCNY21,540 / USD3,350p/p
Based on a private tour for 2 people. Price varies depending on program, travel date, number of people and chosen hotel
Price includes:
Start planning your tailor-made tour now. Your 1:1 travel consultant will reply within 1 working day.