Classic Chinese History and Natural Wonders Tour
21-Day Private China Tour: Shanghai– Suzhou– Huangshan–Hangzhou–Guilin–Zhangjiajie–Xi'an–Datong–Beijing
Immerse yourself in the rich history, breathtaking landscapes, and vibrant culture of these iconic destinations. From the modern skyline of Shanghai to the ancient wonders of Xian and the stunning karst mountains of Guilin, this comprehensive journey offers an unparalleled experience. Discover the charm of Suzhou's gardens, the mystical allure of Zhangjiajie's Avatar Mountains, and the awe-inspiring beauty of Huangshan. Delve into China's imperial past in Beijing and Datong.
The itinerary below is only one possibility. Tips to tailor-make your trip are offered as inspiration. Send us details of your preferences and our travel experts will customize this trip to suit your interests, tastes, and budget.
Tour 'Wow' Points
Find the Hidden Halls in the Forbidden City

Explore the Famous Yellow Mountain in Huangshan

Marvel at the Mystical Hallelujah Mountain in the Movie "Avatar"

Explore the Awe-inspiring Longji Rice Terraces

Witness the Famous Yungang Grottoes in Datong

Why Choose Us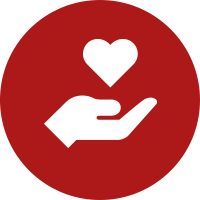 Your Wellbeing is Our Priority.
1-to-1 travel expert
Vaccinated guides
Private Rides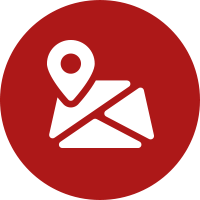 Your Trip is Perfectly Planned.
Less crowded
Exclusive Exciting Experiences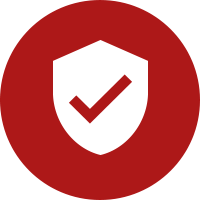 Your Booking is Risk-Free.
No cancellation fee (up to 22 days before departure)
Free changes
Finish Your Booking in as Quick as 1 Day
1. Tell us your dream travel idea
2. Work out your unique plan with 1 to 1 expert advice
China Highlights, Asia Highlights, and Global Highlights collaborate to provide families and couples with personalized and stress-free experiences in diverse destinations.


Magical Adventure

Wow this tour was honestly the best tourI have ever taken! Our guide Simon Yao was simply superb! His English was excellent and he was very easy to talk to. He was personable and friendly but not overpowering or overbearing. Very knowledgeable about history. Thankfully the weather was good so we were not super hot !Finally at the wall we were amazed by it's beauty and grandeur. It really is something and pictures don't do it justice.

more

Nov 2023, Annika M

Excellent two day visit to Great Wall

Our guide 'Mark' was incredible. So friendly, knowledgable and funny. The itinerary was perfect, we got to see two different parts of the Great Wall (one of which at night which was magical) and our hotel stay in Gubei was wonderful. Highly recommend to anybody visiting Beijing

more

Nov 2023, James_Wolstenholme

Great day out with Mark, thanks China Highlights!

We did a 1 day private tour with China Highlights to see Tiananmen Square, Forbidden City, and the Mutianyu section of the Great Wall. Communication was great throughout - from trip planning/booking with Roger and from our guide Mark who contacted us the day before to confirm meet up time/location. Avoided a lot of the queues and definitely learned quite a bit of history from our guide Mark…thanks again! No language barriers/issues…highly recommended.

more

Nov 2023, ykeezy

China Three (3) Cities Tours

To the tour guides, Ethan, Jason and Tony, you guys have made my visit an awesome and memorable experience. All the tour guides spoke english and communicated very effectively. They are knowledgeable about all the sites visited including, Great Wall of China, The Forbidden City, Panda Breeding and Research Center, Leshan Giant Buddha, Hallelujah Mountains, Zhangjiajie Grand Canyon and Glass Bridge, and Tianmen Mountain. The tour guides ensured I got the most out of my time I stayed in the various cities Beijing, Chengdu and Zhangjiajie.

more

Nov 2023, Kadar

13 days in China

We booked a 13 day's tour of China with China Highlights. Our travel advisor, Ms Leah Zhou organised an itinerary that suited what we wanted. She was really helpful and patient will all our needs. Leah helped us organised our 30th Wedding Anniversary Dinner and my 60th Birthday celebration?? in Beijing. For this to be possible, she had to liaise with our guide in Beijing. The flowers and cake were a real surprise. My husband and I, were really touched at the good service provided by China Highlights and Ms Leah Zhou. Thank you China Highlights and Ms Leah Zhou for your constant care of your customers. I will certainly recommend China Highlights to my friends.

more

Nov 2023, Eda Adams

Perfect Beijing experience

Covering all major sights our exploration of Beijing and surroundings was flawless guided by Lily, along with her knowledgeable and balanced information on Chinas culture and history. In particular, Lily was able to adjust the tour according to personal preferences, e.g. focus on photography, as well as suggesting additional activities like an impressive authentic artistic show. I highly recommend China Highlights as China tour operator and Lily Liu as excellent guide regarding the Beijing area.

more

Nov 2023, Perfect Beijing experience

Anne and Bob's tour of Beijing

We did the China Highlights tour of Beijing with our excellent guide Mark and his driver. We thoroughly enjoyed seeing the Beijing highlights including the Lama Temple, the Tiananmen Square, the Forbidden City and the Lama Temple. The Summer Palace with the boat ride and the Garden of Virtue and Harmony were memorable also and the Mutianyu Great Wall was a highlight. We were impressed with Mark as a guide. He knew his history and he was kind and thoughtful. He took us to some excellent restaurants and we were introduced to some beautiful food. We enjoyed his company and will always remember him.

more

Nov 2023, BendigoBob

Amazing Beijing Tour with Risa!

Risa gave us a wonderful tour of the city! She thoroughly explained the cultuaral importance of each exhibit while also educating us on the Chinese culture. Appreciated having this wonderful Beijing trip with Risa:)

more

Nov 2023, Angelica M.

Amazing Beijing Tour With Risa!

We were very kindly received in Beijing by our tour guide Risa. She gave us a very thorough tour of the city and showed us wonderful places, while also explaining the important history/culture of China! Very beautiful city filled with many things to do and full of culture! This was very well planned and made it very easy for us to visit the city and foreigners:) Thank you Risa!

more

Nov 2023, Angelica M

Do Beijing like a local

They organised my trip very quickly and efficiently. On the day, Anna was very friendly to me, my mum and my baby. Very accommodating to our needs. The car was immaculately clean and very comfortable. We visited everything we initially wanted and more. Also, Anna took us to the best meal we had in China. It makes a difference to have a local choosing the dishes!

more

Nov 2023, Natali A

Must-see Beijing sights in two days

Going on the guided tour gave me the opportunity to visit the main 'must-see' Beijing attractions in two days' time. Although I prefer to travel on my own, it simply would not have been possible for me to arrange tickets and figure out logistics to the Forbidden City, Tiananmen Square, Temple of Heaven, Summer Palace and Great Wall with such a compressed schedule and short notice. My guide, Lucy, was very knowledgeable about Chinese history and cheerfully accompanied me through two grueling days. Traffic in and around Beijing is bad, and the sights are notnin walking distance from one another. Our driver, Li Li Mon, patiently fought the traffic allowing me to snooze in between the long

more

Nov 2023, Marcis J

China Highlights - Great Wall Mutianyu

I arranged a private tour with China Highlights to see the Great Wall, as I had a few hours to spare near Beijing. I was promptly collected, taken to the wall via comfortable car and escorted all the way by my allocated tour guide Jack. The day was highly memorable and thoroughly enjoyable, we walked 20 watchtowers across the Wall and then took the luge back down. The knowledge and history of the Great Wall was shared and Jack's English was great. Fantastic day, thanks for your great hospitality, Jack!

more

Nov 2023, Daniel White

Great Day in China!

The experience was great! Amazing learning about history and culture.Thanks for everything Lucy!

more

Nov 2023, Evandro S

Unforgetable experience

It was the best experience foi my whole life. Thanks a thousand to Lucy for all her assistente and knowledge regarding China. If you are planing to know China as native perspective do not think twice Luci is the best.

more

Nov 2023, Evandro F

Amazing experience in Beijing

Spent 3 days in Beijing under China Highlights! Our tour guide Jennifer spoke excellent English and was very knowledgeable in Chinese history. Not only was she friendly, she was always on hand to help me with my heavy luggage. She also recommended us very good chinese restaurants for lunch and dinner. She went beyond her call of duties to make sure we had a enjoyable time in Beijing. China highlights also surprised me with a birthday cake on my birthday. Kimi Huang who was my consultant was ever ready to answer all my queries promptly. Thank you for making our trip a memorable one.

more

Nov 2023, Delltravellor

Great Experience on Beijing Day Visit with tour guide Lucy Yubo

She took me on a side excursion to see the next door park where locals exercise and she took me yo some shops also to get hat and gloves for the cold. Our last stop was 978 Art Center which was super interesting. My day was relaxing, fun, and very special as I feel I learned something much about both China's past and present. I highly recommend booking a tour to see Beijing in this way.

more

Nov 2023, Nancy H

Memorable Beijing & Gubei with China Highlights

Jack as the tour guide is a good story teller. He is inquisitive. He knows when to leave us alone exploring the sights and pick out interest again with the historical facts and stories.Then, we explored Jinshanling that provides a balanced view between reconstructed and ruined walls. Finally, we explored the Forbidden City and The Summer Palace. In between, we enjoyed authentic Chinese cuisines which were delicious.

more

Nov 2023, Dian W

Beijing 2 day tour

Spent 2 days in Beijing with Ethan as my guide and had a fantastic experience. Ethan is very knowledgeable, easy company and takes excellent photographs. The organisation was excellent as well including the driver for the tour as well the airport pick up.

more

Nov 2023, Tam

My very first trip to Beijing

My guide Jack was excellent- very knowledgeable, organised, kind, helpful, and great English speaker. So I learned a lot about the fascinating history of China while enjoying breathtaking sceneries and monuments.

more

Nov 2023, Amanda Barbosa

Two-Day Customized Beijing Trip

Our family had a two-day tour in Beijing, which Kimi customized for us. We went to Tiananmen Square, the Forbidden City, the Qianmen Street, and the Temple of Heaven on the first day, and the Summer Palace and the Great Wall on the second day. Everything went perfectly thanks to our tour guide, Lucy. She was punctual, polite, respectful, knowledgeable, and good at English. The driver was also so nice. Highly recommend!

more

Nov 2023, Sukjoon L
Itinerary Quick Look
Here is a suggested itinerary. We are happy to customize a tour according to your interests.
Your private guide will be ready to meet and greet you at the arrival hall in Shanghai. A comfortable private car with an experienced driver will transfer you directly to your hotel. Your guide will help you to check-in.
DAY 2
Shanghai| The Bund and Yuyuan Garden
Yuyuan Garden: Nestled in the heart of Shanghai's historic Old Quarter, Yuyuan Garden is a captivating time capsule. Constructed in 1559 during the Ming Dynasty, it boasts quintessential Chinese architecture, featuring exquisite pavilions, serene ponds, and meandering corridors, all set in a tranquil 2-hectare oasis. A bustling market envelops the garden, offering a treasure trove of local delicacies, artisanal crafts, antique treasures, and memorable dining experiences at renowned time-honored restaurants.
The Bund: A mesmerizing 1.5-kilometer promenade tracing the western bank of the Huangpu River, The Bund is an open-air gallery showcasing 52 meticulously preserved European-style buildings. Once the bustling epicenter of trade and commerce in old Shanghai, it has gracefully transitioned into a contemporary hub. During the day, it exudes historical charm, while by night, it transforms into a vibrant district filled with futuristic developments, chic dining establishments, high-end boutiques, and captivating bars, creating a dynamic blend of old and new.
Shanghai Tower: Rising majestically as the world's second-tallest building, Shanghai Tower is a must-visit attraction. Soaring to an awe-inspiring height of 632 meters (2,073 feet) with 128 above-ground floors and an additional 5 underground, it stands as an engineering marvel, representing an investment of approximately 2.4 billion USD. The tower boasts several world records, including the world's second-highest hotel, the world's fastest elevators, and an observation deck perched at a breathtaking 561-meter height. Prepare for a truly elevated experience as you soak in panoramic views and marvel at the technological wonders within this iconic skyscraper.
DAY 3
Shanghai to Suzhou| Humble Administrator's Garden and Tongli
Humble Administrator's Garden: Explore the Ming Dynasty's Humble Administrator's Garden, the largest and most famous Chinese classical garden at 5 hectares. It features a central pond surrounded by pavilions, terraces, and towers. Don't miss the Garden Museum. Comfortable shoes are a must for the extensive walking.
Tongli: Discover Tongli, a thousand-year-old town with historic gardens from the Ming and Qing Dynasties, temples, courtyards, and renowned former residences. It's divided by fifteen rivers into seven islands, connected by forty-nine historic bridges.
Tongli Cruise: Opt for a relaxing Tongli Cruise to experience the town's enchanting waterways, stone bridges, and local life from a unique perspective.
DAY 4
Shanghai to Huangshan | Hongcun Village
Hongcun Village: Located just 10 kilometers from Yixian County's northeast, Hongcun Village is a timeless treasure with over 800 years of history. Nestled amidst the misty Yellow Mountains, it's a living painting and a famous filming location for "Crouching Tiger, Hidden Dragon." The village is encircled by a scenic moat, quaint bridges, and a serene half-moon pond. Artists and scholars often stay with local families to capture its beauty. Shaped like a buffalo, Hongcun is a UNESCO-listed gem, celebrated for its traditional streets, well-preserved homes, and historic sites, including halls, dwellings, and an old school—all open for exploration.
DAY 5
Huangshan | The Yellow Mountains
Yellow Mountains Adventure - Yungu Cable Car and West Sea Grand Canyon: Begin at the south gate of the Yellow Mountains, where a 20-minute shuttle bus ride takes you to the Yungu Cable Car. Within 10 minutes, you'll be at the mountain's peak.
Your expert guide, well-versed in mountain exploration, will cater to your preferences. There are two options:
For Energetic Hikers: Descend from the cable car and enjoy a 30-minute downhill hike to the hotel. Along the way, you'll see landmarks like the Umbrella Pine and Black Tiger Pine. After a buffet lunch, explore the West Sea Grand Canyon for a thrilling three-hour adventure. It covers the 1st ring, 2nd ring, and canyon base. For those with extra energy, continue to the Flying-over Rock and catch the sunset at Bright Top. The return to the hotel takes 40 minutes.
For Beginners, Families, and Seniors: Opt for a leisurely 30-minute walk to the hotel after exiting the cable car. En route, admire the Black Tiger Pine and Dream Flower Pine. Then, explore the West Sea Grand Canyon at your pace. You can choose the two-hour journey to the 1st ring or extend it to 2.5 hours for the 2nd ring. If you stay overnight, don't miss the sunset at Cloud-dispelling Pavilion, with a 30-minute return to the hotel.
DAY 6
Huangshan to Hangzhou | North Sea and Yungu Cable Car
Yellow Mountains Adventure - North Sea and Yungu Cable Car (Descent): Start your day early with a sunrise photo opportunity at Refreshing Terrace, a highly recommended experience by previous travelers. Enjoy breakfast at the hotel, then set off for Lion Peak, where you'll discover the Dawn Pavilion, Stone Monkey Watching the Sea, and unique pine formations in the North Sea area. For an added thrill, hike to Beginning-to-Believe Peak to overlook the Mushroom Pavilion. Your Yellow Mountains exploration concludes with a scenic descent via the Yungu Cable Car.
DAY 7
Hangzhou | The West Lake and Lingyin Temple
West Lake and Fairy Island: Explore the iconic West Lake, a serene oasis covering 5.6 square kilometers and symbolizing Hangzhou. Discover Fairy Island, home to one of the "Ten Best Views of West Lake" – Three Pools Mirroring the Moon. As you stroll along tree-lined pathways, you'll encounter pagodas and charming Chinese-style bridges, creating an enchanting atmosphere amidst the lush islands and hills.
Lingyin Temple: Delve into the rich history of Lingyin Temple, one of China's most significant and opulent Buddhist temples. Founded in 328 AD during the Eastern Jin Dynasty by an Indian monk, it boasts numerous pagodas and Buddhist grottoes. Feilai Feng (Flying Peak) stands in front, adorned with countless Buddha images. Legend has it that this peak flew from India to Hangzhou overnight, showcasing the power of Buddhist law. Explore attractions like the Hall of the Heavenly Kings, Grand Hall of the Great Sage, Hall of the Medicine Buddha, Sutra Library, and Hall of the Five Hundred Arhats.
Tea Village and Culture Experience: Immerse yourself in the origins of China's finest tea – West Lake Dragon Well tea – at Meijiawu Tea Village. A local tea farmer will guide you through the tea-picking process, from selecting the right leaves to stir-frying for that vibrant green color. Learn the art of brewing the perfect cup of tea. Afterward, savor tea cuisine at a local restaurant nestled amidst the tea plantations.
Discover Alibaba and Cutting-Edge China: Dive into the future of retail with a glimpse into Hangzhou's innovative lifestyle. Experience "New retail" where cash is obsolete, and mobile payments reign supreme. Explore fascinating stories about Jack Ma, Alibaba's visionary founder, and how the company has transformed Hangzhou. Witness the marvel of worldwide deliveries reaching customers' doorsteps within 30 minutes. It's a journey into the heart of modern China, where technology is rewriting the rules of daily life.
DAY 8
Hangzhou to Guilin| The Reed Flute Cave
Reed Flute Cave Highlights: Discover Guilin's most magnificent natural wonder at the Reed Flute Cave, aptly named after the reeds that flourish at its entrance—once used to craft musical instruments.
Cave Exploration: Embark on a captivating 550-meter tour through this expansive 240-meter-long cave. Be prepared to enter a realm of enchantment adorned with stunning stalactites, stalagmites, stone pillars, and exquisite stone curtains. Nature's artistry has shaped these formations into incredible shapes and colors, creating an otherworldly experience. Keep your eyes peeled for the occasional glimpse of birds, unique plants, and intriguing animals.
DAY 9
Guilin to Longsheng | Longji Rice Terraces & Cultural Experience
Discovering Longji's Dragon's Backbone: Witness one of China's most remarkable manmade wonders, the Longji Rice Terraces, aptly named "Dragon's Backbone" for its dragon-rib-like appearance. These terraces, crafted by local minority communities 600 years ago, span 66 square kilometers. A 2.5-hour drive from Guilin leads to Ping'an Zhuang Village, home to over 50 families and stunning terraced fields ranging from 300 to 1,100 meters above sea level.
Village Exploration and Culinary Adventure: Prepare for a moderate walk with scenic views, involving steps and an hour-long ascent to the village's mountaintop, rewarded with panoramic rice terrace vistas. Alternatively, sedan chairs are available for a fee, or car transfers can be arranged if walking is challenging.
In Ping'an Zhuang Village, delve into the local culture by learning to make Bamboo Stuffed Rice, a renowned dish infused with the flavor of fresh bamboo. You'll connect with a welcoming local family and explore their traditional wooden house, leaving with cherished memories of both natural beauty and cultural richness.
DAY 10
Guilin to Yangshuo | Li River Cruise
Li River Cruise (4-Star Boat): Embark on a memorable 4-hour cruise along the enchanting Li River from Guilin to Yangshuo. Marvel at the breathtaking scenery around every bend – limestone peaks, bamboo groves, rice paddies, and water buffalo. Keep an eye out for fishermen and the famous cormorant birds. We've selected a 4-star boat with a buffet or semi-buffet lunch, providing the best Li River experience.
Yangshuo Countryside Exploration: In Yangshuo's idyllic countryside, encounter striking karst peaks, lush rice fields, and charming bamboo forests. Explore a local village with your guide, gaining insights into rural life. The 1.5-hour excursion covers 10-12 km by bike, or you can opt for an electromobile or private car at no extra cost.
DAY 11
Guilin to Zhangjiajie | The Baofeng Lake
Baofeng Lake Escape: Nestled within a picturesque mountainous terrain, Baofeng Lake offers a tranquil escape. Board a wooden boat for a leisurely 30-minute cruise on its pristine waters, surrounded by uniquely shaped hills sculpted by nature. As you drift along, enjoy traditional songs performed by the friendly local minority people, immersing yourself in the culture of this serene oasis.
DAY 12
Zhangjiajie | The National Forest Park
Zhangjiajie National Forest Park: Begin your journey in the heart of Hunan province at the renowned Zhangjiajie National Forest Park, a UNESCO World Heritage Site since 1992. Here, you'll be enchanted by the iconic pillar-like formations, sculpted over centuries by nature's artistry through erosion. With over 90% forest coverage, the park encompasses captivating regions such as Yuanjiajie, Yangjiajie, Jinbian Stream, and Wulongzhai. Dive into the rich tapestry of local culture and folklore by venturing into nearby villages inhabited by the Tujia, Bai, Miao, and Hui people, offering immersive side trips.
Mt. Tianzishan: Mount Tianzishan, known for its "Four Natural Spectacles," offers an awe-inspiring experience. Marvel at misty clouds encircling the peaks, breathtaking sunrise vistas, moonlit nights, and snow-capped winter landscapes. Explore over 80 natural platforms, each providing panoramic views of the magnificent scenery. Ascend Tianzi Mountain via a cable car for a relaxing journey upward, though we advise arranging your schedule to avoid peak hours, as waiting times can be lengthy.
Bailong Sightseeing Elevator: Embark on an adventure aboard the Bailong Sightseeing Elevator, the world's highest and fastest sightseeing elevator, offering unparalleled views of the Sandstone Peak Forest. Soaring to a height of 335 meters, this engineering marvel whisks up to 3,000 people per hour in its four transparent elevators, reaching the mountain's summit in a mere 2 minutes. To optimize your experience, coordinate with your guide to avoid peak hours, which may entail significant wait times.
Yuanjiajie and the Hallelujah Mountains: Venture to Yuanjiajie, nestled in the northern corner of Zhangjiajie National Park. Explore top attractions like the Ecstasy Spot, Backyard, and First Bridge, with a particular highlight being the famed Hallelujah Mountain, an homage to the floating rocks of "Avatar" fame. Don't miss capturing the breathtaking 'First Bridge in the World' from the 'Viewing Bridge Platform' (Wangqiaotai). For optimal photography conditions and to avoid crowds, your guide will arrange early morning visits around 5:00. From Yuanjiajie, you can seamlessly extend your adventure to Tianzi Mountain and Yangjia Valley, unlocking more natural wonders.
DAY 13
Zhangjiajie to Xi'an | Zhangjiajie Grand Canyon with Glass Bridge
Tianmen Mountain & Tianmen Cave: Embark on a journey to Tianmen Mountain, often referred to as the 'soul' of Zhangjiajie. This towering peak is the highest in the region and offers a mesmerizing tapestry of ancient trees, karst formations, and winding cliffside roads. Your adventure begins with a 30-minute cable car ride from the city center, an experience enhanced by the fact that it's the longest cable car in the world.
Tianmen Mountain Glass Walkway: For those seeking thrilling heights, don't miss the Tianmen Mountain Glass Walkway, a heart-pounding adventure located within the Tianmen Mountain National Park. Suspended 1,430 meters above the ground, this 1.6-meter-wide, 60-meter-long glass walkway extends dramatically from a sheer cliff, providing brave explorers with breathtaking views of the mountains below. It's an experience often likened to the famous 'skywalk' in the Grand Canyon, USA.
Zhangjiajie Grand Canyon with Glass Bridge: Prepare for an extraordinary adventure at the Zhangjiajie Grand Canyon, a recently-developed natural wonderland that seamlessly blends mountains, streams, caves, cliffs, and lush forests. Here, you'll encounter the world's longest and highest glass bridge, an architectural marvel that stands 300 meters above the ground. Walking across the transparent glass bottom bridge promises a thrilling and unforgettable experience. For those who prefer an alternative route, we have you covered, ensuring your journey is tailored to your preferences.
DAY 14
Xi'an | Terracotta Warriors and Horses
The Terracotta Warriors and Horses: Prepare to be awestruck by one of China's most remarkable archaeological finds – the Terracotta Warriors and Horses. Discovered by chance in 1974, this astonishing army of over 7,000 life-sized soldiers, archers, horses, and chariots, dating back to 210 BC, has vigilantly guarded Emperor Qin's tomb. Each figure is a unique masterpiece, and ongoing restoration and excavation efforts can be witnessed in three immense pits housed within protective hangars. Just 1.5 hours from Xian, this site also features an exceptional museum and a captivating film chronicling the vaults' history. Don't forget to bring comfortable walking shoes, and feel free to capture memories through non-flash photography.
Big Wild Goose Pagoda: Immerse yourself in the rich Buddhist heritage of Xian with a visit to the Big Wild Goose Pagoda. This elegant brick pagoda, set amid the serene Da Ci'en Temple grounds, has stood since the 7th century. Its purpose? To safeguard the Buddhist scriptures brought back from India by Xuanzang (also known as Tripitaka) following his epic journey. Within the temple complex, you'll discover grand halls adorned with magnificent Buddhist statues and captivating murals.
Crafting Terracotta Warriors at a Cave Dwelling Workshop: Venture into the countryside for a unique cultural experience at a cave dwelling family workshop. Here, you'll learn the intricate art of crafting Terracotta Warriors from a skilled local artisan. Have you ever wondered how these life-sized warriors were created in ancient times? What were the most challenging steps? Find the answers as you explore the workshop. Delve into the detailed process of crafting these historical masterpieces and engage in delightful interactions with the local artisans, enriching your journey with both knowledge and hands-on experiences.
DAY 15
Xi'an | Shaanxi History Museum
Shaanxi History Museum: Delve into the captivating history of China, often described as the history of Shaanxi, at the exceptional Shaanxi History Museum. Regarded as one of the nation's finest, this museum boasts four grand galleries housed in impressive Tang-style structures. Within, you'll encounter an extensive and awe-inspiring collection thoughtfully curated and beautifully displayed. While most item labels are in English, your knowledgeable guide can provide additional insights. Make sure to wear comfortable walking shoes as you embark on this enriching journey through the annals of China's past.
The Great Mosque: Nestled within Xian's vibrant Muslim quarter, a stone's throw from the city center, you'll discover the magnificence of the Great Mosque. Among the largest Islamic mosques in China, it is distinguished by its harmonious blend of Chinese architectural aesthetics with Islamic traditions. The courtyards align perfectly from east to west, oriented toward Mecca, creating an atmosphere of serenity and devotion. Explore the pavilions, halls, and intricately adorned gateways that grace this sacred place, which continues to serve as a center of worship for the Hui community, descendants of Silk Road traders and travelers. Immerse yourself in the cultural fusion that defines this remarkable site.
Muslim Quarter: Step into the enchanting realm of Xi'an's Muslim Quarter, a bustling cultural hub just 100 meters west of the Bell Tower in downtown Xi'an. Along this 500-meter-long avenue, paved with charming bluestones, you'll encounter a delightful array of unique stalls, souvenir shops, cozy cafes, and inviting bars, predominantly operated by the local Muslim community. It's a vibrant marketplace that attracts visitors from around the world, offering a blend of flavors, crafts, and experiences to explore and savor.
Xi'an City Wall with Bicycle: Embark on an extraordinary journey back in time as you explore the ancient Xi'an City Wall. This remarkable fortification, dating back to the 13th century, stands as one of China's oldest, largest, and most impeccably preserved city defense systems. Built atop the foundations of the original Tang Forbidden City, it encircles the city center and serves as a profound symbol of Xi'an's rich history.
DAY 16
Xi'an to Datong | Huayan Temple
Huayan Temple: Unveil ancient Chinese artistry at Huayan Temple, a masterpiece showcasing the Liao (916-1125) and Jin (1115-1234) dynasties. This well-preserved temple is a living museum of Liao Dynasty art, featuring exquisite buildings, statues, and vivid frescoes. Explore the temple's hallowed halls, home to 31 meticulously crafted Liao Dynasty statues, and admire 21 vibrant Qing Dynasty frescoes. Immerse yourself in a journey through time, discovering the artistic splendor of these dynasties in just two captivating hours.
DAY 17
Datong | Yungang Grottoes
Yungang Grottoes: Discover the mesmerizing Yungang Grottoes, a UNESCO World Heritage Site carved into Wuzhou Mountain's sandstone cliffs. Over 40 years (CE 453-493), artisans created 45 out of the original 53 grottoes, housing 51,000 Buddhist statues and murals in 250 niches. These exquisite carvings are a testament to ancient Chinese artistry. Explore the Yungang Exhibition Hall, showcasing relics from the Northern Wei Dynasty, and enjoy captivating presentations on the era's worship practices and folklore.
Hanging Monastery: Witness the awe-inspiring Hanging Monastery, a UNESCO World Heritage Site defying gravity as it clings to a near-vertical rock face 50 meters above the ground. This unique monastery blends Buddhism, Taoism, and Confucianism. Note that the stairs to the monastery are narrow and steep, so wear comfortable shoes and carry minimal baggage. Those with a fear of heights should be cautious.
DAY 18
Datong to Beijing | Lama Temple
Lama Temple: Step into the captivating world of Tibetan Buddhism at the Yonghe Lamasery, China's largest and most celebrated Tibetan Buddhist temple. This active sanctuary bustles with worshippers seeking blessings and good fortune amidst its beautiful halls and courtyards. Marvel at the world's largest wooden statue, the Matreiya Buddha, and delve into intriguing Tibetan exhibitions. In this spiritual oasis, you'll encounter the essence of Tibetan Buddhism's majesty.
DAY 19
Beijing | Mutianyu Great Wall
Mutianyu Great Wall Adventure (Round Trip Cable Car Included): Embark on a memorable journey to the Mutianyu section of the Great Wall, rated as the top Great Wall experience on TripAdvisor. This child-friendly section boasts breathtaking scenery and meticulously restored architecture. A comfortable 1.5-hour drive from downtown Beijing brings you to this iconic site. Ascend and descend the Wall effortlessly with a round-trip cable car ride, saving time for exploration. Your guide will provide insightful introductions before granting you free time to wander. Hike along the "golden route" between the 14th and 23rd watchtowers, a renowned stretch of the Wall, which typically takes around 2 hours to complete. Conclude your adventure with a scenic bus ride back to our vehicle.
Dongcheng District Hutong Tour: Delve into the heart of Beijing's history with a Hutong tour in the Dongcheng District. Traverse the historic maze of alleyways, where old courtyard houses reveal fascinating stories. Enjoy a one-hour rickshaw ride through narrow alleys, and visit a local family to discover the unique courtyards that define this cultural enclave.
DAY 20
Beijing | The Forbidden City
Temple of Heaven: Step back in time to the Ming dynasty with a visit to the Temple of Heaven, a complex of Taoist buildings where emperors conducted annual ceremonies to ensure bountiful harvests. As you stroll through the vibrant park surrounding the temple, you'll encounter local elders engaged in singing, exercise, and tai chi. This tranquil oasis spans 273 hectares in the heart of Beijing, and your leisurely 1-1½ hour walk (covering 1½ kilometers) is rated easy.
Jingshan Park (Overlooking the Forbidden City): Once an integral part of the Forbidden City, Jingshan Park offers a captivating glimpse into history. This picturesque hill, created from earth excavated to build the palace moat, promises breathtaking vistas of the Forbidden City and Beijing on clear days. Ascend the hill for an unforgettable perspective.
Tiananmen Square: Tian'anmen Square, the colossal city square at Beijing's core, derives its name from the Tiananmen (Gate of Heavenly Peace) to the north, separating it from the Forbidden City. This sprawling square holds immense cultural significance, having witnessed pivotal moments in Chinese history. Encircled by imposing structures, including the Heavenly Gate leading to the Forbidden City, museums, governmental edifices, and Chairman Mao's Mausoleum, the square is a testament to China's national pride.
Emperor's Tour of the Forbidden City: Unveil the grandeur of the world's largest imperial palace, the Forbidden City, which housed 24 emperors during the Ming and Qing dynasties. This architectural marvel, constructed in 1420, predates Columbus's discovery of America and Shakespeare's birth. Dive deep into history with your knowledgeable guide, who will lead you to 12 carefully selected sites within the Forbidden City. Discover the secrets of emperors and concubines, a more comprehensive exploration than typical group tours that cover only 6-8 sites. Your two-hour, 2-kilometer walk is rated easy, ensuring an enriching experience.
Tour Price
FromUS5,250 p/p
Based on a private tour for 2 people. Price varies depending on program, travel date, number of people and chosen hotel
Price includes:
Private air-conditioned business car with big windows and ample space
Activities, hotels, and meals listed in the itinerary
24/7 helpline for while you are traveling
Tour code: cht-cx-60
Your 1:1 travel consultant will reply within 1 working day.