travel guide
Top 6 Places to Visit in August in China
Travel in China is gradually resuming. Domestic China trips are allowed (except for areas with medium or high risk such as Beijing).

Please feel free to contact us if you have any questions.
We have listed the best 6 places to visit in August in China: Yunnan, the Silk Road, Guilin, Guizhou, Inner Mongolia, and Qinghai Lake.
1. Yunnan Province — a Colorful Fairyland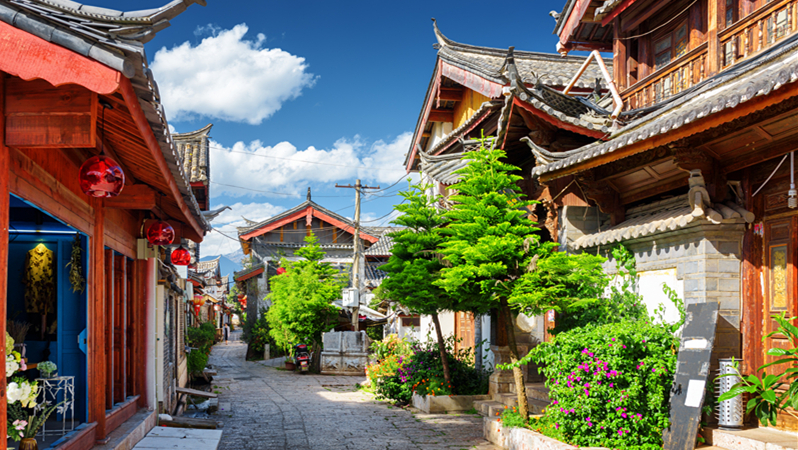 Yunnan is an ideal destination for a summer trip in China. Owing to its 2,000-meter-altitude with abundant heat and light, Yunnan has a year-round spring-like climate. You will have a cool summer trip in Yunnan. The best cities to visit in Yunnan are Kunming, Dali, Lijiang, and Shangri-La.
Start from Kunming to see the spectacular Stone Forest, enjoy a relaxing tour along the lakeshore of Erhai in Dali, visit the Old Town of Lijiang, and take a cable car ride to Jade Dragon Snow Mountain. Finally, immerse yourself in the breathtaking natural beauty and holy religious atmosphere of Shangri-La by visiting Songzanlin Lamasery and Pudacuo National Park.
2. The Silk Road — Discover Chinese History and Culture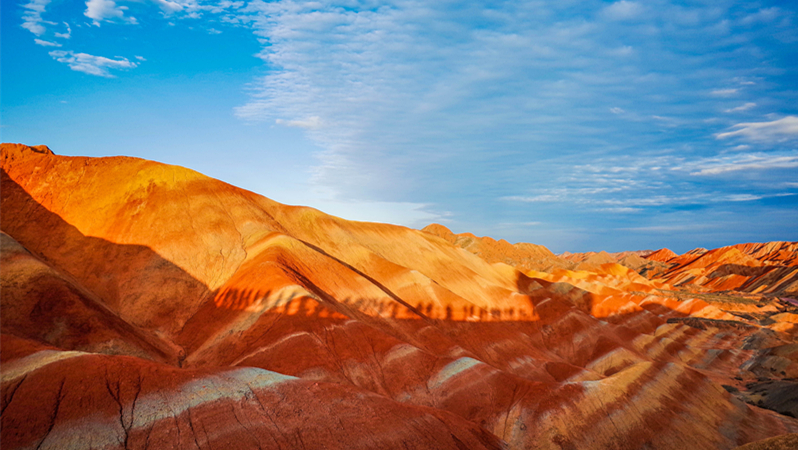 Zhangye Danxia Landform on Silk Road
The Silk Road (except for Xinjiang) is open and can be visited.
The Silk Road was an important international trade route in ancient times, and stretches a long distance through some amazing scenic and cultural places.
Scenery along the Silk Road is intriguing, together with the historic sites and cultural places. The Terracotta Army and Ancient Walls in Xi'an and grand Mogao Grottoes in Dunhuang where you can witness Buddhist history on the walls. Discover the history and culture of the Silk Road. It will be meaningful and interesting.

3. Guilin — Refreshing Countryside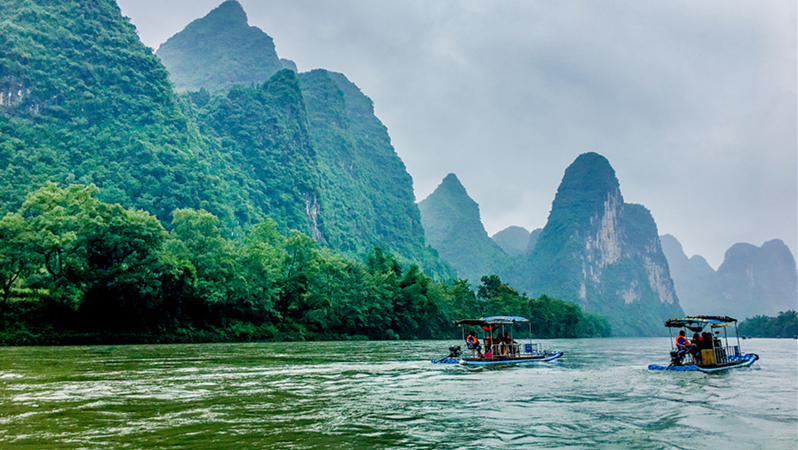 Guilin
The picturesque countryside in Guilin and Yangshuo are good places to relax in the summer weather. Take a bamboo boat rafting along the Yulong River, and enjoy the lush and striking countryside passing by.
In summer, the scenery along the Li River is clear and the river breeze is soft when you are on the bamboo rafts.
In the terraced fields, you will see green terraces filled with seedlings, which is pleasant after hiking up the mountain.
4. Guizhou Province — Explore Chinese Minority Culture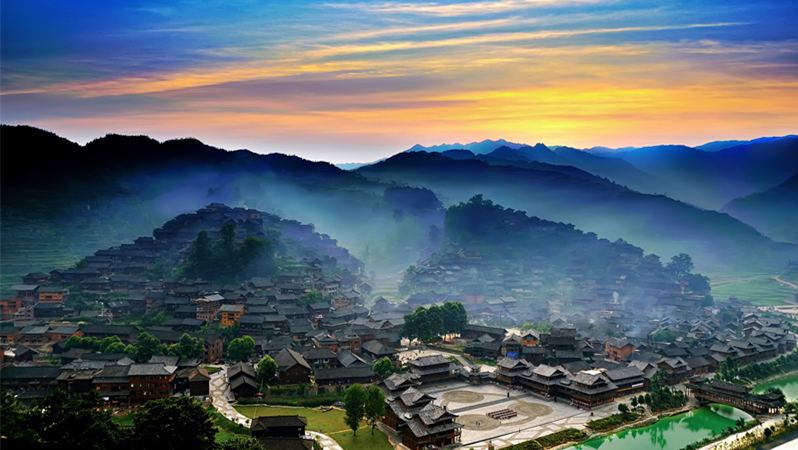 Guizhou
Guizhou features ethnic culture and mountain scenery. If you are looking for a place with cool weather, especially one without huge summer crowds, then you may consider Guizhou.
You will discover places and diverse minority cultures that you've never heard of. Visit Mount Fanjing, which became a UNESCO World Heritage Site in 2018. It isn't a trending place to visit now, so you can enjoy a quiet trip there. The cool weather and cloud-wrapped Mushroom Rock will not disappoint you.
Guizhou has the second highest number of minority groups next to Yunnan Province. Tujia, Miao, and many others make Guizhou an important place for ethnic culture. You can learn disappearing traditional crafts, such as making paper by using vegetable fiber, batiking and silver-ornament-making.
5. Inner Mongolia — Vast Grasslands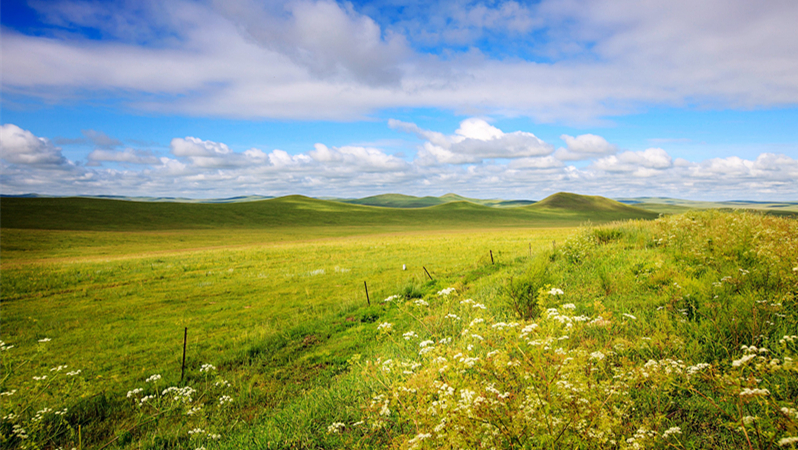 Grassland,Inner mongolia
Inner Mongolia has vast grasslands where you can enjoy horse riding and trekking when the weather is comfortable. During the short and hot summers, the grass is the tallest. Grasslands stretch as far as the eye can see. It has one of China's most beautiful and unusual natural areas. It was once the domain of the Mongol empires, and you can see Mongolian yurts in some places still.
6. Qinghai Lake — Nature and Tibetan Culture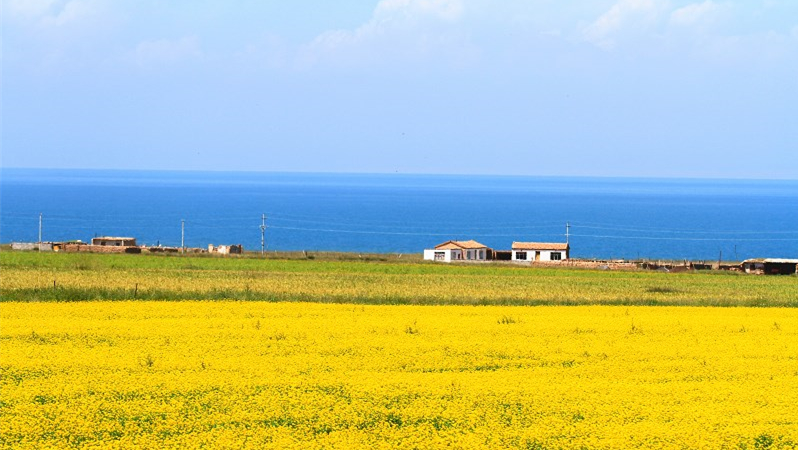 Qinghai Lake
Qinghai Lake is China's largest, and it is often deep blue, high in the old Tibetan homeland of Qinghai Province. You can appreciate Tibetan culture and food while you walk and bike in the towns in the area. It is warm in August. Some people stop at the lake on their way to or from Tibet. Bird Island, an animal sanctuary, is a highlight.
Tour China with Us
We have been in the China travel industry for over 20 years and we have lots of experience with handling situations such as viral outbreaks and natural disasters. It is important to us that you feel comfortable and safe during your visit and we will respect any requests or decisions you make regarding your travels.
Just feel free to contact us if you have any questions.

Related Articles

travel guide
The Top 11 Theme Parks in China

travel guide
Top 8 Places You Should Visit in China in Summer