Awesome Great Wall Camping
2-Day Jiankou Wild Great Wall Camping Tour
The Jiankou section of the Great Wall is renowned for its majesty and danger. It is one of the favorite parts of the Great Wall for hikers around the world. Have you ever imagined what it would be like to sleep overnight on this wild and perilously steep medieval wall?
This 2-day tour will allow you to conquer the most challenging Great Wall section, and also experience camping wild on the Wall just like an imperial Chinese soldier.
Tour 'Wow' Points
Enjoy a BBQ Dinner and Capture Stunning Views of the Great Wall
Having a BBQ dinner, sharing beers with friends or your partner, appreciating the enchanting views including a sunset and a sunrise over the Great Wall, would give you unforgettable experiences.


Sleep under the Stars on the Great Wall
When night falls, camp on a secluded section of wall surrounded by majestic mountains, feel the awesome atmosphere with a historical perspective, and enjoy this special night.


Hike on the Great Wall from Its "Wildest" to Its Best-Restored Section
Conquer the wild and majestic Great Wall at Jiankou, then contrast the original wall ruins withthe fully-restored section at Mutianyu. Enjoy having the Great Wall to yourself during the hiking.


Why Choose Us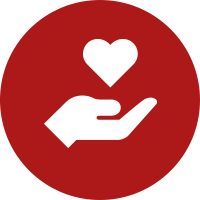 Your Wellbeing is Our Priority.
1-to-1 travel expert
Vaccinated guides
Private Rides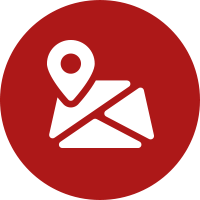 Your Trip is Perfectly Planned.
Less crowded
Exclusive Exciting Experiences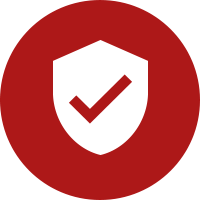 Your Booking is Risk-Free.
No cancellation fee (up to 22 days before departure)
Free changes
Finish Your Booking in as Quick as 1 Day
1. Tell us your dream travel idea
2. Work out your unique plan with 1 to 1 expert advice
10000+ Travelers Say


10000+ excellent reviews
Awesome Beijing and Jiankou Wild Great Wall Camping Tour!
Thank Oliver and Yuan again for us. They were great! Oliver had such amazing energy and made the hike bery enjoyable and rewarding and Yuan had such a great knowledge of Beijing history. It was a great trip!
David from United State of American
Itinerary Quick Look
Here is a suggested itinerary. We are happy to customize a tour according to your interests.
DAY 1
Beijing to Jiankou | Sunset and Great Wall BBQ Dinner
Your private guide will meet you at your hotel in Beijing at around 3pm. Journey to Xizhaizi Village, which is at the foot of the Great Wall at Jiankou, with a 2½-hour drive.
You'll need to hike for about 1 hour up a mountain path to get to the Jiankou Great Wall.
Enjoy a BBQ dinner, leisurely drink beer or your preferred drink, and enjoy the amazing views of a sunset on the Great Wall.
Sleep in a tent on the Great Wall.
DAY 2
Return to Beijing | Sunrise and Hike from Jiankou to Mutianyu — 4 hours, 10 km (6 miles)
Wake up to a beautiful sunrise when you open your tent.
Have a simple breakfast on the wall while appreciating stunning dawn views.
Hike on the Great Wall from the wild section of the ruins at Jiankou to the restored section at Mutianyu. Your hiking will involve steep ascents and descents on varied terrain, from muddy paths to rocky trails.
After descending from the Wall, you will head to a local restaurant at the foot of the Mutianyu Great Wall for lunch.
Your private guide and driver will take you back to your hotel in Beijing. It normally takes about 2½ hours.
Hotel Selection
— camp on the Great Wall
The camping gear includes two-person tent with two sleeping bags and roll mats, depending on group size.


FromCNY 2880/USD 449p/p
Based on a private tour for 2 people. Price varies depending on program, travel date, number of people and chosen hotel
Price includes:
Private air-conditioned business car with big windows and ample space
Activities, hotels, and meals listed in the itinerary
24/7 helpline for while you are traveling
Tour code: bj-40
Start planning your tailor-made tour now. Your 1:1 travel consultant will reply within 1 working day.