Shanghai and Hangzhou Spotlight Experiences
Connected by high-speed train, Shanghai and Hangzhou are now less than an hour apart. These two cities are prime examples of China's rapid rise in wealth and technology.
Our handpicked experiences will enable you to unlock the story of Shanghai's rise, hidden in the old and new buildings. You can wander the character-filled lilong lanes, hunt for authentic snacks, indulge in the city for a day without using cash, and try to find out the secret of Jack Ma's success (Alibaba's chairman is the richest man in China). More surprises are waiting for you to discover.
We spent several days with Ryan and thoroughly enjoyed it. He is knowledgeable, personable, and absolutely went the extra mile to make sure we got the most from our time. Highly recommend!
Joe from US
1
Shanghai in Progress Tour (3 hours)
Hidden stories of the Bund
Local snacks and local life experiences
Overlook the city from Shanghai Tower
Discover the story of Shanghai's rise to the skies…
Trace the clues starting from the Bund, wander through alleyways to get a glimpse of the locals' lives, sit down for a break and enjoy some delicious Shanghai snacks, try to fit on the public ferry among the crowds to cross the Huangpu River and ascend the highest building in Shanghai — Shanghai Tower.
Recommended tours:

Discover the story of Shanghai's rise to the skies.
2
Shanghai Local Food Hunt (3 hours)
Authentic local snacks
Michelin-starred restaurant and street food
If you are tired of eating hotel breakfasts and want to try something new, you must try this tour!
To have a great start to your day, your local guide will take you into the alleyways where you can search for the most popular local snacks that are only served for a few hours each day. Get ready to eat like a local!

Taste a shengjian (pan-fried bun).
3
Former Jewish Settlement in Shanghai (4 hours)
Jewish ghetto visit
Historical items exhibition
Stories of Jews in Shanghai
At the edge of old Shanghai, there is an area that witnessed the survival of the faith of tens of thousands of Jews. It is called "Hongkew Ghetto" by Jews.
Follow your local guide to discover the memories of elderly Jews. You will also see exhibitions of historic items, visit original buildings that stood during WWII, and learn stories about the area's history.

White Hours Cafe.
4
Shanghai Chic by Night (2 hours)
Shanghai's "must see by night" sights
Private convertible jeep ride
Sparkling wine included
It is a 2-hour evening tour of bustling Shanghai in a private convertible jeep showing how the city changes at night, and showing it in style, with a glass of champagne while cruising around. We will cover the Former French Quarter, the Bund, and the Old Town in just two hours, making stops for photos and anecdotes along the way.

Night view on the Waibaidu Bridge.
5
West Lake Scenery and Relaxing Experiences (3½ hours)
Relax in a rowing boat on West Lake
Enjoy a G20 First Ladies Afternoon Tea
As the ancient "back garden of Shanghai", Hangzhou is filled with relaxing charm. The best way to enjoy this city is to follow the locals.
Taking a rowing boat is the most authentic way to enjoy West Lake's beauty. Explore a century-old Chinese pharmacy, learn how to make Chinese medicine and try some Chinese medicine snacks. Then settle down to a fine afternoon tea at a beautiful sky garden, which offers a great view of the lake.
Recommended tours:

Take a rowing boat on the West Lake .
6
Discover Alibaba and Cutting-Edge China in Hangzhou
Stories of Jack Ma and Alibaba
Mobile payment experience
New retail experiences
Paying with your face, riding a QR code bike, stores without a sales clerk, ambulances getting a green light all the way... these are daily life in Hangzhou.
Journey with us and have your eyes opened by interesting stories about Jack Ma, the richest man in China, and how his company Alibaba changed Hangzhou.
Recommended tours:

Try to pay with mobile phone.
7
Tea Village and Culture Experience (3 hours)
Pick tea leaves with a tea farmer.
Learn the art of tea-tasting.
Enjoy tea dishes at China's top tea plantation.
Meijiawu Tea Village is the place of origin of the best tea in China — West Lake Dragon Well tea. A local tea farmer will welcome you with traditional tea-pickers' bamboo baskets and hats and accompany you to the tea plantation.
You will first learn to choose appropriate tea leaves and pick them in the right way. After tea-picking, the tea farmer will show you the process of stir-drying tea. This process dehydrates the leaves and helps preserve their beautiful green color. Then learn the proper way to make a cup of tea.
After saying goodbye to the tea village, we'll drive to a local restaurant hiding in the tea plantation to enjoy some tea cuisine.
Recommended tours:

Explore the tea village.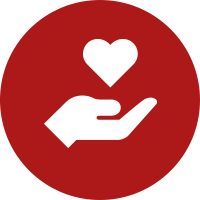 Your Wellbeing is Our Priority.
1-to-1 travel expert
Vaccinated guides
Private Rides
Your Trip is Perfectly Planned.
No crowds
Exclusive Exciting Experiences
Your Booking is Risk-Free.
No cancellation fee
Free changes