A School Trip with Culture and Adventure
7-Day Yunnan Tour for Teenager School Groups
This 7-day Yunnan tour, including the popular destinations Dali, Lijiang, and Shangri-La, is designed for junior or senior high school groups and their teachers.
During this tour, you will experience Chinese minority cultures flourishing in the landscapes of Southwest China. Walk into the history of the Ancient Tea Horse Road. Go adventure in the "most magnificent gorge". And interact with local people to experience their lifestyles.
Expert local guiding and flexible tour design from China Highlights will enable this tour to fit your educational and extra-curricular goals, while being a fun and enjoyable break.
Tour 'Wow' Points
Experience Intangible Cultural Heritage — Bai Tie-Dye
Dive into the peaceful life of the Bai people in a village at the foot of the Cangshan mountains. Discover the beauty of their old stages, house doors, headwear, and family tie-dyeing workshops. Learn the secrets of the dye, and dye your own handkerchief the traditional Bai tie-dye way.


Taste Home-Cooked Cuisine in a Bai Lady's Home
Sit in the traditional courtyard of a Bai lady's home. The hostess will warm your stomach and your heart with her home cooking. Also enjoy the amazing beverage that Bai people treat important guests to.


Soar on the Wind of the Erhai Lake
Have a bike ride alongside Erhai Lake. Feel the wind, enjoy the flowery meadows and rice fields, and see the clouds floating above the majestic Cangshan mountains.


Follow the Footprints of Caravans on the Ancient Tea Horse Road
Visit the last remaining market town on the Ancient Tea Horse Road — Shaxi. The old buildings still tell stories about the horse caravans. Enjoy a moderate hike on a country road that horse caravans took. Recall the memories of the Tea Horse Road cherished in the most beautiful bookstore and old stage hidden in the village.


Experience the Daily Life of Naxi People in Yuhu Village
Visit a Naxi family living at the foot of Jade Dragon Snow Mountain. Learn about the customs of building a traditional house, their traditional dresses, daily food, and some mysterious Naxi characters. Help local villagers to shuck the corns and collect the firewood.


Explore One of the Most Magnificent Gorges in China
Hike in the most wonderful section of Tiger Leaping Gorge. Admire the peaks of Jade Dragon Snow Mountain reaching to the sky and the rushing torrents of the Jinsha River flowing off into the distance.


Paint Your Own Thangka
Feel the Tibetan spirit in Shangri-La. Learn about the valuable Thangka pigments and how to paint a thangka. Take the good luck and energy of Shangri-La back home with you.


Why Choose Us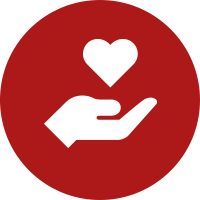 Your Wellbeing is Our Priority.
1-to-1 travel expert
Vaccinated guides
Private Rides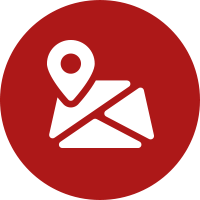 Your Trip is Perfectly Planned.
Less crowded
Exclusive Exciting Experiences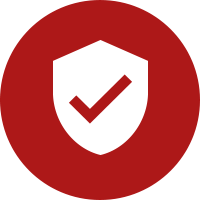 Your Booking is Risk-Free.
No cancellation fee (up to 22 days before departure)
Free changes
Finish Your Booking in as Quick as 1 Day
1. Tell us your dream travel idea
2. Work out your unique plan with 1 to 1 expert advice
China Highlights, Asia Highlights, and Global Highlights collaborate to provide families and couples with personalized and stress-free experiences in diverse destinations.


Lijiang Tour with Alice

My husband and I arrived in Lijiang after Dali. We met Alice, our new tour guide for the next two days. Alice is a compassionate person with a heart full of love and care. She makes sure we dress warmly before taking our tours to the Jade Dragon Snow Mountain and the Tiger Leaping Gorge.Alice is well-spoken about the culture of local people in Lijiang. During our visit to the Naxi ethnic community, we learned how to make and sample the Naxi pancake and tea with Yak butter. We felt it was a rewarding experience to learn about the livelihood of people as we tour.Many thanks to China Highlights for arranging our traveling itinerary in Lijiang.

more

Nov 2023, AL

Our trip to Yunnan

Alice is very personable, warm, friendly and shared with us many of their cultures and stories. Pema is very energetic and accompany us for the half day hike in the tiger leaping gorge.We would definitely recommend China Highlights to anyone for their holiday in China!

more

Nov 2023, TAN YIDA

Our trip to Li Jiang and Shaxi Yunnan

We arrived at Lijiang on 9/8. We enjoyed the time in Lijiang a lot with good hotel selection and a well planned program. We went onto Shaxi for the local singing festival of the local minority groups. It was a fantastic experience. What makes the trip most memorable is our guide Alice. She took excellent care of us, anticipating our every need. She was personable, warm and very knowledgeable. We shared many laughters and traded stories. She brought smiles to us during the entire trip. We will specifically ask for her again when we come back to Yunnan. Five star service.

more

Sep 2023, Consumer

Lijiang, Tiger Leaping Gorge and Shangri-la

We would like to thank China Highlights Travel for planning and organizing our China hiking trip. Roger Li (Trip Planner) was really prompt in all correspondences and helped us to fine tune our travel details. We are a party of 4 and had multiple hiking destinations in mind in the beginning. Roger gave us details of each option and we finally decided to go hiking in the famous Tiger Leaping Gorge. In addition, Roger helped us to add itinerary in Lijiang and Shangri-la after the hiking. Really looking forward to our China hiking trip in October!

more

Sep 2023, Joyce Lee

We love China

From the beginning we had a trustfull knowlegeable base of communication, started with Lukas the tour advisor and guide around Guilin and continued with the other guides in the other locations. Shanghai FU, Zhangjiajie Emili, Xián Juanli, Kunmimg Nen ,Lijiang Luzhuoying, Chongqing ??, Yangtze, Haikou ?? and Beijing Chengang. We were totaly positivly impressed about the overall service during our time in China. We felt save and wellcomed at any time. We had every day our individual highlight. For example, breathless nature, extraordinary hotels, historical buildings and places, well tasting food and social contacts on the streets. All our tour guides and drivers made a professional customer orientated job and supported us in the best possible way. Even if we want to make changes on short notice they made it happen. We spent a remarkable and unforgetable time in China and been very thankful to China Highlights to create this moments in time for us.

more

Jun 2023, Karlheinz Potuznik

Unforgettable Yunnan!

Jack Li , our tour guide at LiJiang, took great care of us when we climbed Jade Dragon Snow Mountain and suffered high altitude issues. At Dali, our tour guide Nancy Li doubled up as our photographer and speaks excellent English and entertained us with her rich knowledge of Chinese history. We had a wonderful time.

more

Apr 2023, April Lee

Thank you for such a wonderful traveling experience!

We have Jack Lee in our Lijiang trip he was such a considerate and kind tour guide. He is very knowledgeable and he accommodated all our requirement. We were fortunate to have such a nice local tour guide. I had altitude sickness and he really cared. Our private driver Mr Tang is very safe and patient. He is compliant and cares for our safety all the time. He is very humorous and gave us so much laughter. He was also very caring towards me.

more

Apr 2023, Hazel T

Cultural and scenic beauty second to none!

I would highly recommend this tour to Lugu Lake to everyone and anyone! The tour guide Jack taught me more in two days about minority cultures, Chinese history, and the amazing natural history and geography of Yunnan and the Lijiang area. As well, the drive to Lugu Lake requires an expert - and Mr Wang is an expert! (From someone who has crossed the Rockies at least 20 times) As a single woman travel who still doesn't have great Chinese it was a flawless experience - from the communications, accommodation and breathtaking scenery and cultural experiences. Please book and go!

more

Feb 2023, Connie VH

We have been travelling around Yunnan…

We have been travelling around Yunnan Province for 8 days and it's been amazing. The culture, the food, the people's kindness, all these things made our trip unforgettable. Especially our guide Nancy! The most helpful and friendly guide we could have. We really appreciate her knowledge about the local history and the culture. She's really amazing and we strongly recommend her services.

more

Mar 2022, Danielle Toledo

Awesome Yunnan trip with Nancy

We had a 6-day tour with guide Nancy around Dali, Lijiang and Shangri-La in Yunnan. She's very professional and experienced guide that made our tour far exceed expectations. It was a pleasure to have her as our tour guide. We strongly recommend her. Thank you!

more

Mar 2022, Rodrigo

One of the best things I've done in China

One of the best things I've done in China. Being that I am pretty well traveled in China this Experience was so different from the others. Each city provided a different aspect of the culture, local traditions and beauty that China has to offer. Our Tour guide Nancy was amazing as she made our itinerary very well constructed and organized. She was there to make sure we were comfortable and happy. Her hyper energy and cheerfulness made us feel enthusiastic for the day. We are very satisfied with this trip and Nancy's services that we will be sure to book again.

more

Feb 2022, RoshR

Lijiang Trip July 2021

Kudos to Alisa Liu from the agency who I must say was on hand almost 24/7 for requests and queries. Even though our trip was marred with the onset of the Typhoon In Fa with various flight and train cancellations but Alisa was quick to arrange for alternative solutions under the circumstances and made the most effort to make our journey as comfortable as possible whilst we made our way back to Shanghai. As for the itinerary, Alisa understands her clientele's different needs very well and for the most part my expectations were met. I love private tours with a very relaxed itinerary and comfortable accommodation and some of us prefer more exclusive accommodation vs a packed itinerary trying to go to a hundred location type of tour.

more

Aug 2021, Ida Suriani

Summer holiday in Yunnan

After spending 5 nights in Dali visiting sights in our own time, Alice who was very friendly and helpful, accompanied us on our drive from Dali to Lijiang. She shared interesting facts about the local area and the things we had done. In Lijiang, we met our guide Peter. Peter did an amazing job taking care of us and showing us the beautiful sights for our 3 days. He was so kind, providing us with snacks each morning and always ensuring the food met my dietary requirements. He even picked up our last minute NAT results that we did before our departure late at night! His passion and dedication to his job was very impressive, and we would highly recommend him to our friends.

more

Aug 2021, O6866ZGlaurag

Amazing experience in Yunnan

Please bear in mind that booking tickets and actually getting to the sightseeing point is very challenging, especially during peak season. But with the help of our guides everything went smooth and silky. Thank you, China Highlights, for making our first trip to Yunnan an unforgettable and carefree adventure. It was a true relaxation without any headache or stress. We had nothing to worry about, except enjoying breathtaking beauty of Yunnan.

more

Jul 2021, olya84

Natural landscapes are everything

I visited Lijiang during the Spring Festival and I thought it was gonna be packed with people but my guide always knew were to take me to avoid crowds. I had a great time, my guide was very knowledgeable and answered all of my questions with gusto. I'm very happy with my trip. --lunarcicles,Buenos Aires, Argentina

more

Feb 2019, lunarcicles

China is the most beautiful country inthe world

Great job,Glad chose China Highlights,Everything is top rate.Lodging,restaurants and tours,But what is so special are the great guides.Doyle and Sophie (Kunming)Li(Dali) and Eleanor (Liji.ang).Knowledgeable,kind and thoughtful.Five stars all rhe way.Great job guys.Love Yunnan.Recommend China Highligtsvto kith and kin.

more

Nov 2023, philip Sardar

Kunming - well worth a visit.

An excellent visit to Kunming. The stone forest was spectacular, though there were a lot of steps and even with my hiking poles I has to give up on some areas. The city itself is vibrant and really interesting. Many thanks to my brilliant guide, Sophie, who understood my limitations and adapted the itinerary accordingly.

more

Nov 2023, Hilary P

Impressive Experience with China Highlights

My recent experience with China Highlights, with Roger Li as liaison on my inquiry for Yunnan tour, confirms to the overwhelming positive reviews posted here, about their excellent prompt services, flexible accommodation for tour itineraries, and hardworking tour guides. I am very impressed and will most definitely look up to China Highlights for future tours to China and beyond. Thank you Roger Li for your personal attention, hard work and prompt services. Bravo!

more

Sep 2023, A Tan

Can't wait for my Kunming Trip!

I've been working with Roger Li on my Kunming, China trip for the past month. Roger has been very knowledgeable and responsive to all my questions. Furthermore, he has been very helpful in making sure our itinerary makes sense and is able to make changes per our needs. I am looking forward to the upcoming trip!

more

Aug 2023, T. Lee

Exploring Yunnan

This is the second time that I engage China Highlights to plan for my vacation to China.The Travel Advisor, Roger Li, attended to my enquiry and followed through my questions diligently. He was responsive to making recommendations regarding the itinerary and assisting with my application for the China visa.

more

Jul 2023, Sal
Tour Map

Itinerary Quick Look
Here is a suggested itinerary. We are happy to customize a tour to make it adapted to your school group and your educational and experiential goals.
Meet your guide at the airport and transfer to your hotel. Enjoy a welcome dinner in a local restaurant in Dali Old Town.
DAY 2
Dali | Bai Village Visit and Lakeside Biking
Morning:
Visit an authentic Bai village at the foot of Cangshan — the 'Dark-Green Mountains'. Learn and experience the unique tie-dyeing of the Bai people and find the wind, the flowers, the snow, and the moon depicted on their Bai traditional dress. Enjoy the privilege of tasting home-cooked cuisine in a private Bai house.
Afternoon:
Have a bike ride of 12 km (7 miles) along Erhai Lake in the afternoon. Feel the wind, enjoy the flowery meadows and rice fields, and see the clouds floating above the majestic Cangshan mountains.
Stop at the Square for a group picture with the landmark of Dali, the Three Pagodas
DAY 3
Dali to Lijiang | The Lost Tea Horse Road
Morning:
Drive from Dali to Lijiang via Shaxi Town. Listen to the stories behind the shining wall, the aged stage and bridge, and grand courtyard.
Afternoon:
Walk out of the town and follow the country road along the river. Enjoy the peaceful countryside. Local people might be working in the fields. Stop at Beilong Village and visit a beautiful bookstore. The building used to be a factory for processing crops. It has a large collection of books about the Bai minority and the Ancient Tea Horse Road.
The hike is about 4 km (2 miles). When you get to Duanjiadeng Village, you can find a well-maintained old stage with a history of more than 150 years.
DAY 4
Lijiang | The Mysterious Naxi Culture
Morning:
Visit to Black Dragon Pool Park, where the view of the Jade Dragon Snow Mountain is one the most famous postcard-perfect sceneries.
And then head for the Yuhu Village at the foot of Jade Dragon Snow Mountain. It is a well-preserved and less-touristy Naxi Village with traditional houses built with stone and wood. You will stop at Yuhu Lake first. Discover the secret of how to cool the snow mountain when there is global warming.
Visit American explorer Joseph Rock's former residence in the village and listen to stories about his adventures and relationships with local Naxi people.
Afternoon:
Be invited into a Naxi family home, where you will learn about every aspect of Naxi people's daily life. Study the construction of courtyard, try on traditional Naxi clothing, experience making Naxi paper and tofu, taste homemade snacks, and learn to write the mysterious Naxi Dongba characters.
Help the family to do the cornhusking and collect the firewood in the bushes nearby.
DAY 5
Lijiang to Shangri-La | Tiger Leaping Gorge Hiking
Morning:
Drive from Lijiang to Shangri-La. Stop at Tiger Leaping Gorge on the way. Enjoy an exciting hike taking in the highlights of the gorge. Enjoy incredible views of the mountains and river.
Afternoon:
Drive from Tiger Leaping Gorge to Shangri-la.
Evening:
Explore Shangri-La Old Town in the evening. Dance with local people on the square in the old town.
DAY 6
Shangri-La | Tibetan Spirit
Morning:
Visit the largest Tibetan Buddhist Lamasery in Yunnan — Songzanlin. Discover the beating heart of local Tibetan belief, which reflects the elevated purity and awe of its surroundings. Walk to the back of the monastery to experience a Tibetan ceremony of blessing..
Afternoon:
Visit Shangri-La Thangka Center. Appreciate exquisite thangkas and discover the secrets of making a thangka. Learn to paint your own thangka with a Tibetan artist.
Evening:
Enjoy a farewell dinner in a local Tibetan restaurant. Taste a Tibetan hotpot and dance around a bonfire after dinner.
DAY 7
Shangri-La Departure
Transfer to the airport for your flight back to your city.
Hotel Selection
—Gurong Hotel, Dali
—Lijiang Wangfu Hotel
—The 5th Meteorite Grace Hotel, Shangri-la



FromCNY4,680 / USD725 p/p
Based on a private tour for 15 people. Price varies depending on program, travel date, number of people and chosen hotel
Price includes:
Private air-conditioned bus with big windows and ample space
Activities, hotels, and meals listed in the itinerary
24/7 helpline for while you are traveling
Tour code: dal-3a
Your 1:1 travel consultant will reply within 1 working day.