Tibet Weather in August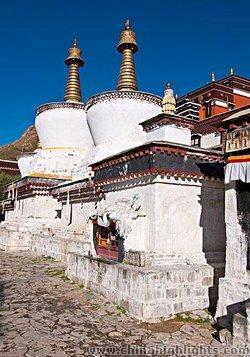 August in Tibet
Weather: The high altitude makes it feel warmer than the temperature would indicate. In Lhasa, the average high is 22 °C (70 °F), and the average low is 9 °C (48 °F). The further you travel away from Lhasa to the west and the north the colder and harsher it is.
Clothing:Bring a coat and long johns for the higher elevations and cold nights, and also bring summer clothes, sunglasses and radiation protection for the days. If you will travel to Mt. Everest or Ngari, winter clothes are necessary.
Things to do:If you like hiking, it is a good time to go to the Nagqu area north of Lhasa, Ngari prefecture (Kailash and Manasarovar area) in the west of Tibet, and Mt. Everest. Remember to acclimatize before heading to higher elevation places. See our Tibet tours.
Festivals: This is one of the best months to travel because it is festival season with Tibetan outdoor festivals and sport competitions such as horse races. Festivals of note include the Ganden Thangka Festival, the Shoton Festival, and the Nagqu Horse Racing Festival. Let us help you plan a visit to these summer events.
Be aware:It is wise to spend at least a few nights in Lhasa to acclimatize before heading to higher elevation places.
High season:More tourists crowd Lhasa. So if you want to visit Lhasa during August, book your travel tickets and tours in advance. See our Lhasa Tours.
Tibet Weather by Month

China Highlights