Safety and Security in China
Generally speaking, China is a safe country to travel around, and most people you meet are friendly, honest, and trustworthy. However, China is far from immune to crime, the weather can affect travel plans, and accidents do happen .
Insurance: To be on the safe side, we are affiliated with some of the best online travel insurance companies selling insurance for your China vacation.
Crime
By and large China is safe, but petty crime is on the increase and tourists are particularly vulnerable. A basic knowledge of potential risks and common scams are useful to help you have a smooth and safe trip in China.
Take precautions and use common sense, particularly around the tourist areas and in crowded places like markets.
Be particularly careful at night. At all times try to stick to busy, well-lit places.
Make sure that you take notice of advice from our local guides. If they tell you an area is unsafe, do not go there.
Theft
Wallets, mobile phones, cameras, jewelry and laptops are tempting targets for thieves.
Try not to carry large amounts of money or obvious symbols of wealth, and keep your wallet or purse out of sight (back pockets are a big no-no). Do not flash a wallet around when paying for purchases and carry some loose change for beggars.
Pickpockets tend to operate in crowded areas, for example on public buses, on trains, at city center bus stops and big shopping streets, so you are advised to keep a watch of your belongings when in busy and crowded places.
Don't get caught in a crowd with lots of valuables dangling from you: camera, purse, backpack etc. You can't keep an eye on everything.
Purse snatching is on the increase. Keep valuables close to your person.
When you get up from taxis, buses, trains, etc, check nothing has fallen out of your pockets. It probably won't be there five minutes later if you come back for it.
If you fall asleep on transport, beware people leaning over or reaching round you to get at your possessions. Put your valuables well inside your bag, so that they are not accessible by someone quickly opening a zip, or reaching into a pocket.
Common Scams
As elsewhere in the world, in China you may come across people who try to exploit the unsuspecting. When on holiday, tourists often let down their guard and that makes them especially vulnerable to scams. So again, caution and common sense are vital.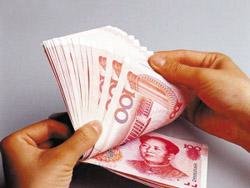 Do not trust the people on the street side who offer services of monry exchange.
Currency exchange: Beware of people on the street side who offer services of money exchange. If you do need to exchange money, do it in the Bank of China or at the star-rated hotel.

Check your change: When you are shopping check your change carefully – if you are using large denomination bills, make sure that you get good, clean and genuine notes in your change. You can always ask for different change if you are not satisfied.

"The tea house scam": Be cautious if somebody approaches you and invites you for a drink at a tea house or bar nearby to "practice English". There have been reports of tourists being left with the bill.
"The roll of banknotes scam": Do not pick up rolls of banknotes found on the street. A scam artist will probably then approach you asking for you to share your new found wealth. He will ask for the money in your wallet and then you will find that the banknotes are worthless.
ATM crime is on the rise recently. There are continual reports of ATM scams including using fake ATMs or other methods used to steal the user's card and PIN. You are advised to use ATMs when accompanied and during the daytime, avoiding machines that look suspicious.
Begging: You may well come across beggars in China, particularly in the larger cities. In the vast majority of cases you shouldn't feel threatened or intimidated, but if you do report the incident to the police. If you want to hand out money, make sure that you exercise some caution and common sense. Carry some loose change. Not all beggars are genuinely in need or get to keep what they are given.

Keep Your Valuables Safe

Make sure that you protect your passport, tickets, visa documents, etc. by carrying them on your person, preferably underneath clothing in a pouch or money belt.

Never leave valuables lying around your hotel room or in your car. Use a safe deposit at your hotel.
Or if you are backpacking or staying in hostels, buy a padlock so that you can secure your possessions in lockers.

Carry a photocopy of your passport and other vital documents separately.
Local laws
Be aware that local laws and penalties, even those which may seem harsh by your home country standards, do apply to you. For example, there are strictly enforced laws which prohibit demonstrations unless they have prior approval from the government. Penalties for drug offenses are severe, and include the death penalty, as do certain other serious crimes.
When Lost or in Difficulty

The police in China are generally very friendly, though they speak very little English except in Beijing, Shanghai or Shenzhen, where some police can generally speak simple fluent English. If you are lost then ask for directions as they will usually be happy to help.
For better communications, simple notes with common expressions both in Chinese and English are recommended, and also carry a card with your hotel's name and address in Chinese as well as English writing.

Learn Chinese
Natural Disasters and Adverse Weather

If a natural disaster occurs you should follow the advice of the local authorities. See China Travel Insurance.
Flooding
The rainy season occurs between April and June in southern and eastern China (e.g. Guilin, Suzhou, and Hangzhou), from June until August in the west (e.g. Yunnan Province and Tibet), and between May and September for the areas near the Yangtze River (e.g. Chongqing and Yichang).
Rural areas near the Yangtze River and other rivers may be subject to flooding during their respective rainy seasons, and this may affect tourist activities on or near rivers.
Landslides
Landslides are more likely to happen in southwestern China's Yunnan and Sichuan provinces and Tibet from May to September when the areas see plenty of rain.
Typhoons
Typhoons can occur during the wet season, usually from June to August, along the southern and eastern coasts. You should monitor weather reports if traveling in affected areas.
Related Reading
View our Travel Tools Page for more information about traveling in China.
Any questions about traveling in China? View our Q&A page and find the answers.

China Highlights