Xi'an Weather in April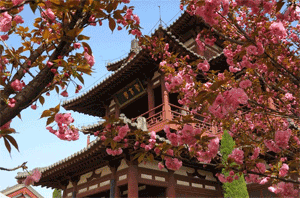 Cherry blossoms around covers Qinglong Temple. .
The weather is generally warm and occasionally very warm. A shirt with a thin coat is enough for the beginning of the month. The weather is usually very warm at the end of this month, and generally, you only need to bring a shirt. April is the best month to see flowers in Xi'an. Qinglong Temple and Xian Botanical Garden are two nice places to see flowers in the city. See our Xi'an tours and see the best of Xian.
Xi'an Climate Information by Month

China Highlights
Xi'an Travel Guide