Emperor's Outing Experience
3-Day Chengde Tour with Gorgeous Great Wall
Chengde, located north of Beijing, is famous for its huge royal garden where emperors of the Qing Dynasty (1644–1912) spent their summers to escape from the heat of the city.
Chengde Mountain Resort and the temples around it also used to be important places where the emperors handled government affairs and met important persons. Although they are not as famous as the historical sites in Beijing, they definitely represent the most splendid chapter of the Qing Dynasty's history.
This 3-day Chengde tour is designed for those who would like a weekend getaway or a side trip from Beijing just as a Qing emperor might have done. You will follow an emperor's outing route. Appreciate the magnificent landscape of the Great Wall. Enjoy a short break in the royal mountain resort. And travel incognito to a small town to get close to local life as it was centuries ago.
Tour 'Wow' Points
Explore the Mountain Resort where Emperors Spent Their Holidays
Visit one of China's top four classical gardens. Enjoy China's splendid scenery. Appreciate the literary achievements of two famous Qing emperors.


Taste a Tibetan Flavor in the 'Little Potala Palace'
Admire great religious architecture combining traditional Chinese and Tibetan styles. Discover a history of multi-ethnic harmony and unity during the Qing Dynasty.


Witness the Most Picturesque Section of the Great Wall
Walk on the spectacular Great Wall at Jinshanling. See both a restored section and a wild section of the Wall.


Time Travel back to the China of Old
Take pictures of an authentically recreated resort in the style of the Ming and Qing dynasties. Experience the traditional folk cultures in Gubei Water Town.


Walk into the Underground Palace of the 'Dragon Lady'
Visit the less-touristy Eastern Mausoleums of the Qing Dynasty. Admire the great "palaces" and halls and explore the exquisite underground "palaces" where the coffins of Emperor Qianlong and the 'Dragon Lady' Cixi reside.


Why Choose Us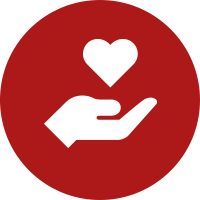 Your Wellbeing is Our Priority.
1-to-1 travel expert
Vaccinated guides
Private Rides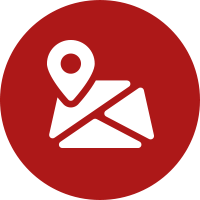 Your Trip is Perfectly Planned.
No crowds
Exclusive Exciting Experiences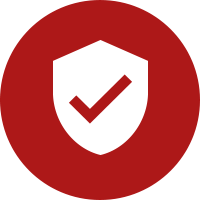 Your Booking is Risk-Free.
No cancellation fee
Free changes
Finish Your Booking in as Quick as 1 Day
1. Tell us your dream travel idea
2. Work out your unique plan with 1 to 1 expert advice
What Our Customers Said

GREAT Forbidden City tour!

We took a guided tour with Ivy through the Forbidden City. She had everything perfectly organised, knew all the amenities and explained the most important facts around history and design of the palace in an enticing manner. Can absolutely recommend her as a guide, we had a great day!

more

Oct 2022, Adam A

Beautiful Day at Great Wall in Mutianyu

We had a wonderful day visiting the Great Wall together with our guide, Ivy. The organisation - from the pick up to the return - was excellent, we had nothing to worry about. So It was a lovely and relaxed day profiting from the experience to the fullest without having to trouble about transport or tickets. Ivy explained well the history and knew about all nice parts of the part of the wall that we visited. She is very nice company. We had a very good experience.

more

Oct 2022, Nina

Excellent time in Beijing

Ivy was a true professional who spoke excellent English and engaged us with stories of the very rich Chinese cultural heritage and history. We went away with so much more knowledge with her as our guide giving us a live commentary as we walked around. She brought us to the off the beaten track spots, less crowded corners of the attractions and very importantly, knew which toilets were clean and more foreigner friendly. Highly recommend Ivy to any future visitors to Beijin

more

Oct 2022, JCCEBJ

Excellent service

Our travel planner Monica is kind, very attentive, and there is no pressure or "hard sale". Great service and highly recommended!

more

Sep 2022, Julia

A great tour

Our trip to Beijing was brilliantly organised and stress free. As usual with China Highlights our guide Ivy was really well prepared, knowledgeable and dealt with all the security, covid checks and tests etc. It made the trip really easy.

more

Aug 2022, Peter F

Trip to Beijing

I spent a couple of excellent days in Beijing thank to this agency and my private guide Ivy! An adorable journey, I swear! If you want to immerse yourself in the atmosphere of historical Beijing, here's the place to address! I can't recommend it enough. Ivy was just adorable, she woke up my curiosity with her methods of leading me through the historical time line by challenging my imagination and rationality at the same time. All the facts were given in the context which I especially appreciate, she had the answers to all of my questions, and moreover she knew what made me ask them! The service was 10/10. The driver and the guide were both very patient, resourceful and attentive to their clients problems and little suggestions. It literally took them 1 day to organize everything for me as I decided to go to Beijing at the very last moment; every single member of the China highlights team was attentive to my needs and wishes.

more

Aug 2022, Take_the_money

Trip to Beijing

Zac is helpful and very professional。

more

Aug 2022, Take_the_money

Successful Trip to Beijing from Shanghai Shortly after Lockdown

As always, Monica has helped us with all the travel arrangements, planned our trip and followed up with us during the whole travel. It was challenging coming from Shanghai to Beijing shortly after the massive lockdown so we appreciated this attention a lot. It was too hot, so first day in the Forbidden City was a challenge but Ivy was helping us find as much shade as possible. We also visited Mutianyu Great Wall section, Temple of Heaven, Universal Studios, Summer Palace, Olympic Site and went on Hutong tour. Even though it might seem a lot, our small children managed well and loved everything about this trip. Ivy was very flexible with the length of explanations and rerouting our travel depending on temperate and tiredness. Overall, it was a success and we will for sure travel again with China Highlights.

more

Jul 2022, ondrej1980
Itinerary Quick Look
Here is a suggested itinerary. We are happy to customize a tour according to your interests.
Day 1
Beijing to Chengde | Jinshanling Great Wall
Starting from Beijing, you will drive about 2 hours to get to the Jinshanling Great Wall section. It snakes along a mountain ridge and enjoys the reputation of being the most picturesque section of the Great Wall. You will take a cable car up and down and enjoy a well-restored section and a wild section of the Wall.
Day 2
Chengde | Chengde Mountain Retreat
Visit Chengde Mountain Retreat in the morning. Enjoy its palaces, gardens, pavilions, bridges, lakes, and calligraphy left by the two greatest emperors of the Qing Dynasty.
Taste some typical local snacks of Chengde, such as almond tea, almond tofu, and stir-fried doughballs.
Explore the 'Little Potala Palace' — Putuo Zongcheng Temple and Puning Temple in the afternoon. Admire magnificent architectural complexes that combine traditional Chinese and Tibetan styles, and witness the marks of unity between Han, Manchu, Mongolian, and Tibetan peoples. .
Day 3
Chengde to Beijing | Gubei Water Town
Drive back to Beijing and visit Gubei Water Town on the way. Walking around this town will make feel that you are have traveled back in time to imperial China. But it is different from the royal gardens of Chengde Mountain Retreat. It is more about the life of the ordinary people of old China.
Learn about traditional folk culture activities such as kite-making, tie-dying, and wine-making.
Other options:
1. If you are interested in the history of the Qing Dynasty and prefer an off-the-beaten-path experience, the Eastern Mausoleums of the Qing Dynasty are recommended on the way back from Chengde back to Beijing. Compared with the 13 Ming Tombs, they are less touristy and much quieter. See magnificent "palaces" and halls above ground and palatial underground catacombs where the coffins of Emperor Qianlong and 'the Dragon Lady' Cixi lie.
2. If you prefer more landscape sightseeing and have two more days, you can choose to go farther north to the beautiful forest and grassland where the emperors hunted in the old time. It is on the border between Hebei Province and Inner Mongolia.
Hotel Selection
—the Icing on the Cake
Boutique hotels are recommended to enrich your travel experience.


FromCNY4,080 / USD636p/p
Based on a private tour for 2 people. Price varies depending on program, travel date, number of people and chosen hotel
Price Includes:
Private air-conditioned business car with big windows and ample space
Activities, hotels, and meals listed in the itinerary
24/7 helpline for while you are traveling
Tour code: bj-11
Start planning your tailor-made tour now. Your 1:1 travel consultant will reply within 1 working day.

Quickly inquire about this tour via our WeChat:
chinahighlightstour