Emperor's Outing Experience
3-Day Chengde Tour with Gorgeous Great Wall
Chengde, located north of Beijing, is famous for its huge royal garden where emperors of the Qing Dynasty (1644–1912) spent their summers to escape from the heat of the city.
Chengde Mountain Resort and the temples around it also used to be important places where the emperors handled government affairs and met important persons. Although they are not as famous as the historical sites in Beijing, they definitely represent the most splendid chapter of the Qing Dynasty's history.
This 3-day Chengde tour is designed for those who would like a weekend getaway or a side trip from Beijing just as a Qing emperor might have done. You will follow an emperor's outing route. Appreciate the magnificent landscape of the Great Wall. Enjoy a short break in the royal mountain resort. And travel incognito to a small town to get close to local life as it was centuries ago.
Tour 'Wow' Points
Explore the Mountain Resort where Emperors Spent Their Holidays
Visit one of China's top four classical gardens. Enjoy China's splendid scenery. Appreciate the literary achievements of two famous Qing emperors.


Taste a Tibetan Flavor in the 'Little Potala Palace'
Admire great religious architecture combining traditional Chinese and Tibetan styles. Discover a history of multi-ethnic harmony and unity during the Qing Dynasty.


Witness the Most Picturesque Section of the Great Wall
Walk on the spectacular Great Wall at Jinshanling. See both a restored section and a wild section of the Wall.


Time Travel back to the China of Old
Take pictures of an authentically recreated resort in the style of the Ming and Qing dynasties. Experience the traditional folk cultures in Gubei Water Town.


Walk into the Underground Palace of the 'Dragon Lady'
Visit the less-touristy Eastern Mausoleums of the Qing Dynasty. Admire the great "palaces" and halls and explore the exquisite underground "palaces" where the coffins of Emperor Qianlong and the 'Dragon Lady' Cixi reside.


Why Choose Us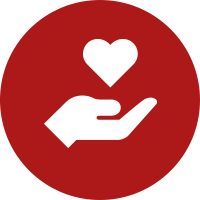 Your Wellbeing is Our Priority.
1-to-1 travel expert
Vaccinated guides
Private Rides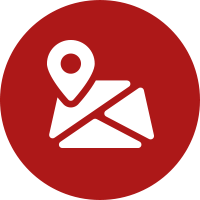 Your Trip is Perfectly Planned.
No crowds
Exclusive Exciting Experiences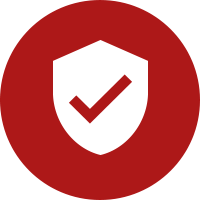 Your Booking is Risk-Free.
No cancellation fee
Free changes
Finish Your Booking in as Quick as 1 Day
1. Tell us your dream travel idea
2. Work out your unique plan with 1 to 1 expert advice
About China Highlights
Since 1998 we've guided everyone ranging from US presidents, Australian Geographic and retired backpackers. Our goal is to create unique trips that take you off-the-beaten path, helping you discover China in a more authentic way. Our motto: "Discovery Your Way!"

Staycations for expats in Beijing

reviewed May 2022, Lisa
We are expats living in Beijing, and due to the current epidemic prevention rules, we had to cancel our original plans for a long weekend at the last minute. We contacted China Highlights and they planned a great last-minute staycation for us near the Great Wall. more
Itinerary Quick Look
Here is a suggested itinerary. We are happy to customize a tour according to your interests.
Day 1
Beijing to Chengde | Jinshanling Great Wall
Starting from Beijing, you will drive about 2 hours to get to the Jinshanling Great Wall section. It snakes along a mountain ridge and enjoys the reputation of being the most picturesque section of the Great Wall. You will take a cable car up and down and enjoy a well-restored section and a wild section of the Wall.
Day 2
Chengde | Chengde Mountain Retreat
Visit Chengde Mountain Retreat in the morning. Enjoy its palaces, gardens, pavilions, bridges, lakes, and calligraphy left by the two greatest emperors of the Qing Dynasty.
Taste some typical local snacks of Chengde, such as almond tea, almond tofu, and stir-fried doughballs.
Explore the 'Little Potala Palace' — Putuo Zongcheng Temple and Puning Temple in the afternoon. Admire magnificent architectural complexes that combine traditional Chinese and Tibetan styles, and witness the marks of unity between Han, Manchu, Mongolian, and Tibetan peoples. .
Day 3
Chengde to Beijing | Gubei Water Town
Drive back to Beijing and visit Gubei Water Town on the way. Walking around this town will make feel that you are have traveled back in time to imperial China. But it is different from the royal gardens of Chengde Mountain Retreat. It is more about the life of the ordinary people of old China.
Learn about traditional folk culture activities such as kite-making, tie-dying, and wine-making.
Other options:
1. If you are interested in the history of the Qing Dynasty and prefer an off-the-beaten-path experience, the Eastern Mausoleums of the Qing Dynasty are recommended on the way back from Chengde back to Beijing. Compared with the 13 Ming Tombs, they are less touristy and much quieter. See magnificent "palaces" and halls above ground and palatial underground catacombs where the coffins of Emperor Qianlong and 'the Dragon Lady' Cixi lie.
2. If you prefer more landscape sightseeing and have two more days, you can choose to go farther north to the beautiful forest and grassland where the emperors hunted in the old time. It is on the border between Hebei Province and Inner Mongolia.
Hotel Selection
—the Icing on the Cake
Boutique hotels are recommended to enrich your travel experience.


FromCNY4,080 / USD636p/p
Based on a private tour for 2 people. Price varies depending on program, travel date, number of people and chosen hotel
Price Includes:
Private air-conditioned business car with big windows and ample space
Activities, hotels, and meals listed in the itinerary
24/7 helpline for while you are traveling
Tour code: bj-11

Quickly inquire about this tour via our WeChat:
chinahighlightstour
Or submit an inquiry below