Emperor's Outing Experience
3-Day Chengde Tour with Gorgeous Great Wall
Chengde, located north of Beijing, is famous for its huge royal garden where emperors of the Qing Dynasty (1644–1912) spent their summers to escape from the heat of the city.
Chengde Mountain Resort and the temples around it also used to be important places where the emperors handled government affairs and met important persons. Although they are not as famous as the historical sites in Beijing, they definitely represent the most splendid chapter of the Qing Dynasty's history.
This 3-day Chengde tour is designed for those who would like a weekend getaway or a side trip from Beijing just as a Qing emperor might have done. You will follow an emperor's outing route. Appreciate the magnificent landscape of the Great Wall. Enjoy a short break in the royal mountain resort. And travel incognito to a small town to get close to local life as it was centuries ago.
Tour 'Wow' Points
Explore the Mountain Resort where Emperors Spent Their Holidays
Visit one of China's top four classical gardens. Enjoy China's splendid scenery. Appreciate the literary achievements of two famous Qing emperors.


Taste a Tibetan Flavor in the 'Little Potala Palace'
Admire great religious architecture combining traditional Chinese and Tibetan styles. Discover a history of multi-ethnic harmony and unity during the Qing Dynasty.


Witness the Most Picturesque Section of the Great Wall
Walk on the spectacular Great Wall at Jinshanling. See both a restored section and a wild section of the Wall.


Time Travel back to the China of Old
Take pictures of an authentically recreated resort in the style of the Ming and Qing dynasties. Experience the traditional folk cultures in Gubei Water Town.


Walk into the Underground Palace of the 'Dragon Lady'
Visit the less-touristy Eastern Mausoleums of the Qing Dynasty. Admire the great "palaces" and halls and explore the exquisite underground "palaces" where the coffins of Emperor Qianlong and the 'Dragon Lady' Cixi reside.


Why Choose Us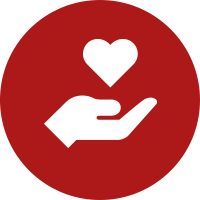 Your Wellbeing is Our Priority.
1-to-1 travel expert
Vaccinated guides
Private Rides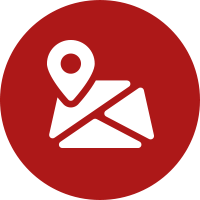 Your Trip is Perfectly Planned.
Less crowded
Exclusive Exciting Experiences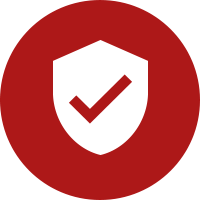 Your Booking is Risk-Free.
No cancellation fee (up to 22 days before departure)
Free changes
Finish Your Booking in as Quick as 1 Day
1. Tell us your dream travel idea
2. Work out your unique plan with 1 to 1 expert advice
What Our Customers Said

Fantastic

What an epic day we had with or guide "Ivy" from the tour company "China Highlights" visiting Tianamen Square, Forbidden City, having a local Chinese meal and walking on the Great Wall of China at Mutianyu!! Ivy was informative, personable, fun, caring and delivered a great experience for us. Her guide experience was evident in her management and pace of our day and making sure we went to great picture locations that created lasting memories of our trip!! Highly recommend you asking for Ivy.

more

Mar 2023, Drew Walker

Adorable trip to Beijing with China Highlights

Such an amazing time spent together with my husband and our guide Nancy in Beijing. We recommend booking the tour with China Highlights as that was an incredibly smart idea and trip we have had over past few days. Visiting the Great Wall of China, the Tiananmen Square and the Forbidden City, Temple of Heaven etc., getting more close to the history of China, having the delicious food - that was all done by the CH. We won't be having such wonderful time without you guys. Still being so amazed and impressed by the historical progress of the country. Much appreciated for your support, help and time, Dear Nancy and China Highlights. Kind Regards, Kenneth&Assel Gillan

more

Mar 2023, Assel G

Great Wall Day Trip with Ivy

She answered our questions thoroughly and she also provided us with recommendations for food and things to see outside of our Great Wall day trip. The driver was also a very safe driver and made it a comfortable drive from the city center. We hope to use China Highlights again for future trips. And if you're in Beijing, you can request for Ivy as your guide.

more

Feb 2023, kattaubry

Great Wall Tour with Ivy

Ivy was a wonderful guide! We took a day trip to the Great Wall and she made our time enjoyable and customized to what we wanted. She was obviously very knowledgeable and passionate about the city. We also avoided tourist traps and she took group photos for us!

more

Feb 2023, Customer

Great Wall Tour with Ivy

We recommend booking with China Highlights! They were able to create a custom trip for us with just a day's notice. They're very responsive on WeChat and very professional.

more

Feb 2023, Customer

Fantastic Beijing Tour with Tour Guide - Angela

Had a great time visiting Beijing over Chinese New Year! The city was quiet, but that made it easier to see everything that we wanted to. Our tour guide, Angela, was very knowledgeable and friendly. We found a local brewery, Slow Boat, that we went to twice it was so good. Amazing beer and best burger of my life! We can't wait to book another trip with China Highlights.

more

Feb 2023, Kate P

Beautiful experience in Beijing

The Forbidden City was a highlight of the tour. With Christina's knowledgeable and engaging commentary, we learned about the history of the imperial palace and its role as the center of Chinese politics for over 500 years. The complex is massive, and it was impressive to see the intricate details of the architecture and gardens.

more

Feb 2023, Valeria RP

Amazing 2 day trip to Beijing

Our guide Lily and driver Leo were amazing and super conscious that we were traveling with a toddler. Lily was knowledgeable about all of our stops and was very conscious of our time. She even took special time to relate and connect with our daughter which made the trip even more enjoyable for all of us.

more

Jan 2023, Jessica T
Itinerary Quick Look
Here is a suggested itinerary. We are happy to customize a tour according to your interests.
Day 1
Beijing to Chengde | Jinshanling Great Wall
Starting from Beijing, you will drive about 2 hours to get to the Jinshanling Great Wall section. It snakes along a mountain ridge and enjoys the reputation of being the most picturesque section of the Great Wall. You will take a cable car up and down and enjoy a well-restored section and a wild section of the Wall.
Day 2
Chengde | Chengde Mountain Retreat
Visit Chengde Mountain Retreat in the morning. Enjoy its palaces, gardens, pavilions, bridges, lakes, and calligraphy left by the two greatest emperors of the Qing Dynasty.
Taste some typical local snacks of Chengde, such as almond tea, almond tofu, and stir-fried doughballs.
Explore the 'Little Potala Palace' — Putuo Zongcheng Temple and Puning Temple in the afternoon. Admire magnificent architectural complexes that combine traditional Chinese and Tibetan styles, and witness the marks of unity between Han, Manchu, Mongolian, and Tibetan peoples. .
Day 3
Chengde to Beijing | Gubei Water Town
Drive back to Beijing and visit Gubei Water Town on the way. Walking around this town will make feel that you are have traveled back in time to imperial China. But it is different from the royal gardens of Chengde Mountain Retreat. It is more about the life of the ordinary people of old China.
Learn about traditional folk culture activities such as kite-making, tie-dying, and wine-making.
Other options:
1. If you are interested in the history of the Qing Dynasty and prefer an off-the-beaten-path experience, the Eastern Mausoleums of the Qing Dynasty are recommended on the way back from Chengde back to Beijing. Compared with the 13 Ming Tombs, they are less touristy and much quieter. See magnificent "palaces" and halls above ground and palatial underground catacombs where the coffins of Emperor Qianlong and 'the Dragon Lady' Cixi lie.
2. If you prefer more landscape sightseeing and have two more days, you can choose to go farther north to the beautiful forest and grassland where the emperors hunted in the old time. It is on the border between Hebei Province and Inner Mongolia.
Hotel Selection
—the Icing on the Cake
Boutique hotels are recommended to enrich your travel experience.


FromCNY4,080 / USD636p/p
Based on a private tour for 2 people. Price varies depending on program, travel date, number of people and chosen hotel
Price Includes:
Private air-conditioned business car with big windows and ample space
Activities, hotels, and meals listed in the itinerary
24/7 helpline for while you are traveling
Tour code: bj-11
Start planning your tailor-made tour now. Your 1:1 travel consultant will reply within 1 working day.