A Grand Exploration of China
3-Week Must-See Places China Tour Including Holy Tibet
It's complicated for first-timers to plan a once-in-a-lifetime 3-week China tour, especially when it includes remote Tibet. This itinerary is a solution with the must-see places and historical sites connected in an easy and comfortable way. Contact us and we'll tailor it to your interests and needs.
Day 1-3
Beijing - Forbidden City, Great Wall, Hutong
Day 4-5
Xi'an - Terracotta Army, Big Wild Goose Pagoda
Day 6-9
Lhasa - Potala Palace, Norbulingka, Lake Yamdrok
Day 10-12
Chengdu / Leshan - Panda Base, Giant Buddha
Day 13-15
Zhangjiajie - Hallelujah Mountain, Grand Canyon
Day 16-18
Guilin / Yangshuo / Longsheng - Li River Cruise
Day 19-21
Shanghai - The Bund, Shanghai Tower, Yu Garden
Suggested Route of China Tour including Tibet

Tour 'Wow' Points
Unlock the Royal Secrets Behind the Walls of the Forbidden City
You would not only visit the former imperial palace with nearly 600 years of history but also hear stories about eight members of the royal family who led legendary and bittersweet lives.


Walk Along the Iconic Historical Landmark — the Great Wall
With a round-trip ride by cable car, you would be escorted to the platforms that have a wide visual field whilst benefiting from fewer tourists and not much walking.


Make Your Own Little Warrior near the Terracotta Warriors Museum
After visiting the Terracotta Warriors Museum, you would have an opportunity to make your own little warrior with the guidance of a local artisan.


Take In the Fascinating Combination of Spiritual Significance and Breathtaking Landscapes in Lhasa
The iconic Potala Palace, Jokhang Temple, numerous monasteries, and Yamdrok Lake would introduce you to Tibetan rituals, architecture, and scenic beauty.


Observe Pandas in a More Relaxed and Natural Environment
Capture the moments when those fluffy giant pandas eat bamboo, climb trees, or stretch their bodies.


Be Inspired by the Floating Mountains in a Place of Wonder
Zhangjiajie seems to defy gravity as its enchanting sandstone pillars rise dramatically from the earth, once providing inspiration for the movie Avatar.


Explore a Rural Village and Live There Like a Local
Relax in the countryside by the picturesque Li River. You would experience real rural life with your tour guide, such as shopping in a local market and writing Chinese calligraphy.


Travel Through Time from Historical Sites to Towering Skyscrapers
Combining historical gardens and ultra-modern buildings, Shanghai would offer you an immersive experience as you wander through the city and listen to the stories behind it.


Why Choose Us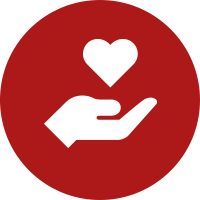 Your Wellbeing is Our Priority.
1-to-1 travel expert
Vaccinated guides
Private Rides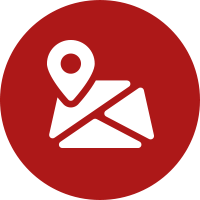 Your Trip is Perfectly Planned.
Less crowded
Exclusive Exciting Experiences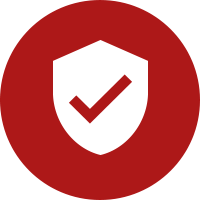 Your Booking is Risk-Free.
No cancellation fee (up to 22 days before departure)
Free changes
Finish Your Booking in as Quick as 1 Day
1. Tell us your dream travel idea
2. Work out your unique plan with 1 to 1 expert advice
98.8% Positive Customer reviews among 10,000+


Bucket list item achieved

In case you didn't know, ALL foreigners MUST be on an organized tour to visit Tibet. However, what was great about this China Highlights tour was that we were givenq the choice of what kind of hotel to stay in (3 or 4 stars), and though the days were planned, our tour guide gave us a lot of flexibility (on day seven he let us decide as group if we wanted to see another monastery... we had had our full by then!) and the evevings were always free. The culture, the scenery and the people of Tibet are almost indescribable, and I was moved so many times and in multiple places. That said, what really made my time traveling aacoss Tibet so fulfiling was our tour guide, E. Ten Zin. He dealt with seven different personalities with professional ease, communicated clearly what was happening at all times (there are multiple check points, so he needed to take our passports frequently), had an answer for every question and topic, and quickly learned what each of us liked and gave us more of that... I was quietly fascinated by some farmland, and E. Ten Zin took me aside, took my camera and said "you need a photo here". And when we arrived at Everest and she was hiding behind some clouds, he sat down, patted the ground beside him for us to join him and told us "just wait. You will see"... half an hour later, he was right, and Everest was spectacular. This was not my first time with China Highlights, and it won't be my last. Highly highly recommended.

more

Aug 2023, Simon Shikongo

Albee Ning is a star!

Absolutely delighted with the service given by Albee Ning in planning my holiday this coming autumn. Nothing was too much trouble for her, and she has a lovely way of letting me know when my suggestions don't work! I'm looking forward to making the trip and will DEFINITELY use Albee again for 2024!

more

Aug 2023, Hilary Phillips

My trip to tibet was a great…

My trip to tibet was a great experience. The booking agent worked fast and was easy to communicate with. The guide was very knowledgeable about every aspect of Tibetan religion and doctrines. He is very fluent in 3 languages and made everything very accessible. The drive was kind enough to have me visit his family home for lunch. I enjoyed seeing all the monasteries and temples all over the Himalayas

more

Aug 2023, Jose Solares

Overall great experience

The tour guide, Kunchok, was very knowledgeable about the history of the monasteries and the statues found in all of them. The driver Tubden was kind enough to have me visit his family and have lunch with them so I could see traditional Tibetan lifestyle and culture. There are monasteries all throughout the mountains and everything looks beautiful. The statues and structures inside the palaces and monasteries are unlike anything you can see anywhere else.

more

Jul 2023, Jose S

Great time, amazing sights, kind people

Breathtaking views, fascinating temples and palaces, amazing wildlife. Special thanks to Maggie at China Highlights, to Phurpu and Champa, and to all the Tibetan people who went out of their way to be so kind and helpful!

more

Jul 2023, Arkansas Traveler

Amazing Lhasa Trip by China Highlights

Hi, I'm very satisfied with my China Highlight tour in Lhasa, Tibet. Our guide Kamshang was really nice to us. Although we're all having difficulties adjusting with the thin air, but everything went smoothly on scheduled. She suggested an authentic Tibetan restaurant, and it was excellent. It was the first time we tried Yak Burger, and we loved it We visited Potala Palace, Norbulingka, Jokhang Temple, Drepung and Sera Monastery in only two days, and she managed the time perfectly. In addition to that, we still had our shopping time in Barkor Street, and she helped us bargaining and showing some very good Tibetan local shops.

more

Jun 2023, Mila

Outstanding Travel Planning with Roger

Planning a trip to Lhasa has been made seamless with the help of our guide, Roger! His expertise, patience, and insightful suggestions have been invaluable in crafting the perfect itinerary. Roger has been diligent in addressing all our queries, making this planning phase a breeze. Highly recommend his services!

more

Jun 2023, Weiyao Xiao

Revisiting Lhasa with Lhapka

17 years after our first visit, we came back to Lhasa with high expectations. We were keen to see how it had changed and adapted to the supersonic development of China. Our guide Lhapka sensed our wishes quickly and gave us a superb tour that included all the cultural highlights and explanations we were looking for. Thank you so much!

more

Jun 2023, Marc D

Tibet - culture and nature

This time I decided to go on a small group trip to Tibet. All formalities were completed in due time, and the proposed route met my expectations. Immersing yourself in the Tibetan culture with local guide Phurbu was a real pleasure. The views of Mount Everest and Tibetan nature were breathtaking.

more

May 2023, Joanna i Piotr Kuzebscy

No matter where we wish do go…

No matter where we wish do go, my lovley Alisa from China Global Highlights helps every type of travel. Not only find the trip that's right for us, but also gets the best value every time. I appriciate so much your pofessional service. Looking forward our next trip to Tibet.

more

Apr 2023, Lina

Lhasa Tibet Adventure

Coco helped us plan our ideal trip to recent trip Tibet. She was informative, patient, and helped us tailor the trip to our own needs. She made excellent suggestions and supported us with the permits, travel itinerary, and even flights. She is an incredible asset to the China Highlights Team! Our local guide Tenzin was also excellent and flexible with us each day. I was hit with some altitude sickness and Tenzin helped me get oxygen and medicine needed. He worked with us each day to help us eat local foods and recommended ideal times to visit sites to minimize wait times. We were able to see everything on our list and eat excellent food. Thank you Coco and Tenzin!

more

Oct 2021, Samantha Jane

Spiritual connection brought me back to Potala

Potala Palace mesmerizes me with its charm since 1997 when I first laid eyes on a photograph hung onto a wall at a monastery in Kathmandu, Nepal. From then on, I dreamt of visiting this place before I leave this world. The only thing that held me back choosing from my other favorite travel destinations that I travelled to in the past, is the fear of high altitude sickness and breathing difficulty. Once I step foot onto it, I felt a spiritual connection to this place. I climbed up to the top at the peak without any issue and gazed at Lhasa city from the top. It was a rare and wonderful experience.

more

Jul 2020, paulinelyepohlinl

Lhasa - what a special place

Lhasa welcomed us with sunshine, but Sonem with an even brighter smile. It was a great pleasure to have him as guide - an exceedingly kind person. With his profound knowledge and experience, he gave us deep insights in the daily life of a Tibetan. The highlight of our stay was, of course, the visit of the Potala Palace, but we also wouldn't have missed the discussion of the monks or the Yoghurt Festival. Thank you, Sonem, for the perfect organization.

more

Sep 2019, S-T-Travelling

Top of the World!

From our welcome at the airport with the traditional Tibetan scarves to our departure 3 days later, out time in Lhasa was nothing short of fabulous! Our guide, Tenzin was exceptionally energetic, knowledgeable and friendly. He made sure our time was spent experiencing the many wonderful sites as well as learning about the history and culture of this exciting place. Potala palace is magnificent inside and out. Be sure to return to the nightly fountain show... the icing on the cake! The monasteries were very interesting and the location of many is breathtaking. We enjoyed Barkhor Street, especially at night when the lights create a serene atmosphere, a great contrast to the hustle and bustle during daylight. Outside the city, the drive to Yomdrok Lake is beautiful and the lake itself amazing. Stopping along the way to see the prayer flags flying in the wind left no doubt that you are in a special place. Thank you to China Highlights and their local partners, in particular our fabulous guide Tenzin for organizing and executing a most wonderful trip!

more

Aug 2019, anaI39VU

Great time with the Best Guide Norbu

I can't say enough good things about China Highlights as they organized everything for us - the visa, guide and itinerary. When I asked for changes to make sure we saw the debates (none on sundays) they made the change. When my daughter was suffering from altitude sickness itinerary was adjusted to give her more time to recover. We had a fantastic guide - Norbu. His background was as interesting as Lhasa. While all of the guides we have had so far have had good English command, some are harder to understand than others making it hard work at times. Norbu's English is embarrassingly good (as I have no capability in any other languages and am dependent on others learning English). He was very kind to my daughter while she was struggling. I highly recommend you ask for him as he will add to the enjoyment of your trip

more

Jul 2019, 913WorldTraveler

LHASA - TIBET WITH KELSANG FROM CHINA HIGHLIGHTS

KELSANG was our Guide Tour in LHASA - TIBET. His English was great and he was very knowledgeable and enthusiastic. Since he picked us up from the airport till we left LHASA, KELSANG had always a smile, showed us his heart and soul and accommodate all our needs. We had a great time with KELSANG! All places mentioned above are unique and very special! Our experience in Tibet was stunning and we will not forget it for the rest of our lives! We will highly recommend KELSANG as your local guide tour in TIBET and ask for ALISA when contacting China Highlights as she will organize your tours as no one else will! Believe me!

more

Jun 2019, Fabian D

china highlights is well organized(Tibet and Beijing)

I could say so many wonderful things about China Highlights; they have great qualified, knowledgeable guides and drivers, they understand the flight in and out and work around it beautifully, the prices are good, and the correspondence is top notch. Bit tops I would say, is they are efficient and organized. It can be a little worrisome planning a trip to the other side of the world. My agent through the whole process was Coco and she couldn't have done better. She answered every question, before and during the trip.

more

May 2019, Tim S
Suggested Itinerary
Here is a suggested itinerary. We are happy to customize a tour according to your interests and schedule.
Day 1
Beijing Arrival | Airport Transfer
Welcome to China! Upon landing, your tour guide and driver would meet you at the airport and transfer you to your hotel.
Day 2
Beijing | The Forbidden City and the Temple of Heaven
Breakfast & Lunch
You would start with the Forbidden City, a massive palace complex with nearly 600 years of history. It covers an area of about 73 hectares (180 acres) and contains over 980 surviving buildings with over 8,700 rooms. Your tour guide would take you to the most typical sections but with fewer tourists, and tell you stories about the royal family that happened exactly where you would be standing.
After having some delicious Chinese food for lunch, you would visit the Temple of Heaven in the afternoon. The temple is known for its unique and intricate architecture. A UNESCO World Heritage Site, it would offer you profound insights into China's religious practices during the imperial era.
Day 3
Beijing | The Great Wall and Hutongs
Breakfast & Lunch
You would explore the Mutianyu section of the Great Wall, which offers stunning panoramic views of the surrounding landscape. The round-trip cable car ride would help to save your energy and time compared with climbing up the mountainside to the wall. Walk leisurely along the wall's pathways and touch bricks that are connected with China's imperial past.
Hutongs are narrow alleys that are commonly found in Beijing. They are not just for sightseeing travelers who wander along the streets — with us, you would visit a family that has lived in a hutong house for generations. Nothing would help you to understand a foreign country's culture more than visiting a locals' house and conversing with them.
Day 4
Beijing to Xi'an | The Summer Palace and a Bullet Train
Breakfast & Lunch
The Summer Palace is one of the most well-preserved imperial gardens in the world. It covers a huge area and includes a combination of traditional Chinese architecture, landscaped gardens, pavilions, temples, bridges, and a large lake. It is admired for its beauty and cultural and historical significance.
Next, you would depart from Beijing Railway Station and travel to Xi'an Railway Station on a high-speed train that only takes 4 hours to travel a distance of 1,209 km (751 miles).
Day 5
Xi'an | The Terracotta Army and an Ancient Pagoda
Breakfast & Lunch
The Terracotta Warriors Museum is a collection of life-sized clay sculptures depicting the armies of the first emperor of China. Could you imagine making a little terracotta warrior of your own? A local artisan would help you to make it as a special handmade souvenir.
You would head to the Muslim Quarter and Big Wild Goose Pagoda in the afternoon. You could challenge yourself to a food adventure in the Muslim Quarter, where the air is infused with the fragrance of local snacks.
Day 6
Xi'an to Lhasa | Boarding for Lhasa
For you to acclimate and avoid altitude sickness, your tour guide would pick you up from the airport, help you to check in, and let you rest in the hotel.
Day 7
Lhasa | Experience Tibetan Buddhism
Breakfast & Lunch
You would start your Lhasa trip from Norbulingka, a Tibetan palace that consists of beautiful gardens, luxurious buildings, pavilions, and other architectural elements.
Drepung Monastery is 6 km (4 miles) away from Norbulingka. It is one of the three great monastic universities in Tibet. The most important Tibetan festival, Shoton Festival, is held there annually in late summer.
Have you seen monks debating before? In Sera Monastery, you would see monks engaged in a lively exchange of questions and answers. It is a unique and vibrant expression of the Tibetan Buddhist culture, helping monastic students to sharpen their knowledge and critical thinking skills.
Day 8
Lhasa | Lhasa City Highlights
Breakfast & Lunch
As the most famous site in Tibet, the Potala Palace is always full of tourists. To take great pictures of the palace, your tour guide would escort you to an area with amazing views and fewer crowds.
Next, you could experience real Tibetan life as you visit Jokhang Temple and walk to Barkhor Street afterward. There are numerous tea houses, restaurants, and stalls along the streets. Pilgrims walk in a clockwise direction around Jokhang Temple, spinning prayer wheels and prostrating themselves as a form of devotion.
Day 9
Lhasa | Yamdrok Lake
Breakfast & Lunch
Yamdrok Lake is one of the most beautiful and sacred lakes in Tibet. Its turquoise waters, surrounded by snowcapped mountains and vast grasslands, create a breathtaking landscape.
Your tour guide would prepare a picnic for you at the side of Yamdrok Lake if the weather permits. You could take your time at the holy place.
Day 10
Lhasa to Chengdu | Flight to Chengdu
This would be a transfer day from Lhasa to Chengdu with a 2-hour flight.
Day 11
Chengdu | Meet Pandas and Chengduers
Breakfast & Lunch
The giant pandas are ready to meet you at the Chengdu Research Base of Giant Panda Breeding! There are about 200 pandas, including adults and cubs, at this location. The base has a recreated a (small-scale) natural habitat for these fluffy balls of fun.
You could immerse yourself in the atmosphere of a city park to witness the lifestyles of the locals. Chengdu has been deemed the happiest city in China to live in based on an annual urban survey. You would see its people having tea, playing mahjong, or doing square dancing leisurely in the park. Visitors can't fail to be infected by their happiness.
Day 12
Leshan | The Leshan Giant Buddha
Breakfast & Lunch
It takes about 2 hours to get to the Leshan Giant Buddha from Chengdu. You would explore the area via both a cruise and walkways to fully appreciate its scale.
Not only known for its Buddha statue, Leshan is also renowned as a food paradise. You wouldn't want to miss out on the spicy and flavorsome cuisine, such as spicy Sichuan skewers, sweet-skinned duck, and Qiaojiao Beef Soup Pot.
Day 13
Chengdu to Zhangjiajie | Tianmen Mountain
After an early flight from Chengdu to Zhangjiajie, you would start a half-day trip to Tianmen Mountain in Zhangjiajie in the afternoon.
Tianmen Mountain offers a range of fascinating sights and experiences, such as Tianmen Cave, the longest cableway, a glass skywalk, and a cliff-hanging walkway.
Tianmen Cave is the symbol of Tianmen Mountain. It's an impressive opening in the mountainside and accessible via a long staircase or a cable car ride.
Zhangjiajie Glass Bridge is located at the mountain's summit. Walking on this transparent walkway would provide you with a thrilling experience and remarkable views.
Day 14
Zhangjiajie | Hallelujah Mountain
Breakfast & Lunch
You would see some of the area's most notable attractions in Yuanjiajie Scenic Area of Zhangjiajie. Avatar Hallelujah Mountain is located there. Be amazed by its towering height and marvel at the stunning views from the top. These views have been admired by millions of international travelers.
Tianzi Mountain offers panoramic vistas of Yuanjiajie. Its peaks are characterized by their unique shapes, resembling human figures, animals, and mythical creatures.
To avoid too much hiking, you would take the Bailong Elevator, the world's tallest outdoor elevator, to reach the mountain peaks. You would enjoy panoramic views of the surrounding landscapes as you ascend or descend.
Day 15
Zhangjiajie | Walking on the Glass Bridge
Breakfast & Lunch
Zhangjiajie Grand Canyon is famous for the world's longest glass bridge that stretches across it. It offers an adventurous experience of walking on a transparent pathway. The tranquil surroundings and lush vegetation in the canyon create a beautiful picture of natural wonders.
Baofeng Lake is located in the canyon. It is a crystal-clear reservoir surrounded by picturesque mountains. The serene beauty evokes peaceful and joyful feelings.
Day 16
Zhangjiajie to Guilin | Reed Flute Cave
Your transfer from Zhangjiajie to Guilin would start early in the morning because there are only early high-speed trains on this route. If you would like to set off later, you could transfer from Zhangjiajie to Changsha, and then head to Guilin.
Arriving in Guilin in the afternoon, you would be escorted to Reed Flute Cave, which is full of awesome rock formations, stalactites, stalagmites, and other intricate calcite deposits. Geologists say these formations have been sculpted over millions of years by flowing water. It's worth a visit for cave enthusiasts.
Day 17
Guilin | The Longji Rice Terraces
Breakfast & Lunch
The Longji Rice Terraces are located in Longsheng County, Guilin. The awe-inspiring terraced fields are Longsheng's most iconic attraction. They offer stunning views throughout the year, no matter whether it's a planting season or a harvesting season.
You would have an opportunity to hike in Ping'an Zhuang Village, a minority village nestled amid the rice terraces, for 1½ hours. It's a wonderful place to explore and learn about the ethnic culture and local traditions.
Day 18
Guilin | A Li River Cruise to Yangshuo
Breakfast & Lunch
Taking a cruise from Guilin to Yangshuo is the best way to enjoy the scenic beauty along the Li River. As you sail along the Li River, you would be surrounded by breathtaking karst mountain formations. Be sure to take some great photos of you in these surroundings, which resemble a classical Chinese painting.
After arriving in Yangshuo, you would go to a rural village to experience authentic life in the countryside. Have you shopped in a local market without any language support? Have you written a Chinese couplet before? All of these experiences would be unique ways to enhance your trip.
Day 19
Guilin to Shanghai | Arrive in Shanghai
You would head to Shanghai late in the afternoon after a chance to fully relax in a rural hotel beside the Li River. You could enjoy a lovely, lazy day there.
Day 20
Shanghai | The Bund and Yu Garden
Breakfast & Lunch
The last stop of your trip is Shanghai, an international metropolis with a rich history and traditions.
You would not only see the historical buildings along the Bund but also hear some stories about each landmark from your knowledgeable tour guide.
Yu Garden was built in the 16th century as a private retreat. The garden beautifully combines elements of traditional Chinese art, architecture, and natural scenery. It provides insights into traditional Chinese architecture and offers a glimpse into the past.
Day 21
Shanghai | Farewell
It's time to say goodbye! Your tour guide and driver would take you to the international airport smoothly and in good time. We welcome you back to explore more places in China next time!
Hotel Selection
—the Icing on the Cake
Boutique hotels are recommended to enrich your travel experience.



Tour Price
FromUSD 5,649p/p
Based on a private tour for 2 people. Price varies depending on program, travel date, number of people and chosen hotel
Price includes:
Start planning your tailor-made tour now. Your 1:1 travel consultant will reply within 1 working day.