Tibetan Spring Joy — Permit-Free
4-Day Western Sichuan Tibetan Spring Tour from Chengdu
This 4-day trip to Western Sichuan will allow you to enjoy the most beautiful scenery of spring on the Tibetan plateau, get in touch with nature, and immerse yourself in local Tibetan culture on Tagong Grassland.
Jiaju Village is the showcase Tibetan village for charm and traditions, and the valleys of Jinchuan and Bipeng are particularly stunning in spring. All this comes with easy access from Chengdu and no need for a Tibet Entry Permit!(cd-86)
Tour 'Wow' Points
Appreciate Splendid Mountain Flowers on the Snow-Capped Plateau.
Jinchuan Valley's pear flowers blossom from mid-March to early April, and Bipeng Valley's azaleas blossom in May. You can enjoy magnificent views no matter what month of spring you choose.


Stay Overnight in an Idyllic Tibetan Village and Experience Tibetan Culture.
Jiaju Tibetan Village was named "the Most Beautiful Village in China" by Chinese National Geographic in 2005. It is both exemplary of and richest in Jiarong Tibetan culture.


Go Horse Riding on Vast Tagong Grassland.
See Tagong as a traditional local would — on horseback. Take in snow-topped Mount Yala, the magnificent Golden Padoga, and captivating grasslands. The Mount Yala area presents spectacular views for you to admire.


Explore the Only Royal Tibetan Temple in Garze.
Built in 1728, Huiyuan Temple is an artistic classic of Kham (the medieval Tibetan Kingdom's southeast third). With many precious cultural relics, it's one of Sichuan's main sites for Tibetan worship.


Breathe a Purer Breath of Spring While Walking Through Picturesque Bipeng Valley.
With its high-altitude location, spring in Bipeng Valley comes later than other places at 30°N. Admire the stunning alpine views, which combine colorful flowers, virgin forest, and snow-capped mountains.


Why Choose Us

Your Wellbeing is Our Priority.
1-to-1 travel expert
Vaccinated guides
Private Rides

Your Trip is Perfectly Planned.
No crowds
Exclusive Exciting Experiences

Your Booking is Risk-Free.
No cancellation fee
Free changes
Finish Your Booking in as Quick as 1 Day
10000+ Travelers Say


10000+ excellent reviews
Best experience ever!
Our tour guide Mervyn was extremely knowledgeable. We had to change our plans due to a virus closure and she found other activities that we loved! By the end of the trip we felt like we had made a close friend and would enjoy spending time together again.
Angela T from US, July, 2020
Tour Map

Itinerary Quick Look
Here is a suggested itinerary. We are happy to customize a tour according to your interests.
DAY 1
Chengdu to Li County | Spring Scenery in Bipeng Valley
Your private tour guide and driver will pick you up from downtown Chengdu and arrive at Li County after 3 hours' driving.
Discover Bipeng Valley, which is blessed with classic alpine views, including virgin forest, plateau lakes, snow-capped mountains, tinkling streams,and primitive meadows.
Generally, you can enjoy Bipenggou Valley all the year round with different landscapes in different seasons, but spring is the best time to see the beautiful flowers.
DAY 2
Danba | Splendid Flowers Blend with an Tibetan Village
Visit Jinchuan Valley and appreciate the pear flowers — take wonderful pictures and enjoy the stunning views.
Explore Jiaju Tibetan Village, which has been recognized for both its beauty and preservation of Tibetan culture. Enjoy a Tibetan-style hot pot meal and stay overnight in Jiaju Tibetan village.
DAY 3
Danba to Xinduqiao | Sample Spring on Tagong Grassland
Explore Huiyuan Temple, the only royal Tibetan temple outside Tibet before the modern era. Overlooked by tourists, it's packed with pure Tibetan culture and art.
Visit vast Tagong Grassland and take a horse to sightsee the local way. Tagong Grassland is the most famous and beautiful grassland in Ganzi Tibetan Prefecture. Stay overnight in a picturesque small Tibetan town — Xinduqiao.
DAY 4
Xinduqiao to Chengdu | Chengdu Departure
Wake up to the sweetness of spring on the plateau, then seamlessly return to the world below with our Chengdu airport (or other city location) transfer.
Hotel Selection
—the Icing on the Cake
Boutique hotels are recommended to enrich your travel experience.



FromCNY 6200p/p
Based on a private tour for 2 people. price varies depending on program, travel date, number of people and chosen hotel
Price includes: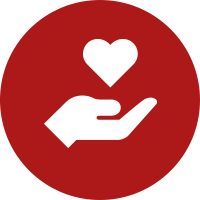 Your Wellbeing is Our Priority.
1-to-1 travel expert
Vaccinated guides
Private Rides
Your Trip is Perfectly Planned.
No crowds
Exclusive Exciting Experiences
Your Booking is Risk-Free.
No cancellation fee
Free changes