Tibetan Spring Joy — Permit-Free
4-Day Western Sichuan Tibetan Spring Tour from Chengdu
This 4-day trip to Western Sichuan will allow you to enjoy the most beautiful scenery of spring on the Tibetan plateau, get in touch with nature, and immerse yourself in local Tibetan culture on Tagong Grassland.
Jiaju Village is the showcase Tibetan village for charm and traditions, and the valleys of Jinchuan and Bipeng are particularly stunning in spring. All this comes with easy access from Chengdu and no need for a Tibet Entry Permit!
Tour 'Wow' Points
Appreciate Splendid Mountain Flowers on the Snow-Capped Plateau.
Jinchuan Valley's pear flowers blossom from mid-March to early April, and Bipeng Valley's azaleas blossom in May. You can enjoy magnificent views no matter what month of spring you choose.


Stay Overnight in an Idyllic Tibetan Village and Experience Tibetan Culture.
Jiaju Tibetan Village was named "the Most Beautiful Village in China" by Chinese National Geographic in 2005. It is both exemplary of and richest in Jiarong Tibetan culture.


Go Horse Riding on Vast Tagong Grassland.
See Tagong as a traditional local would — on horseback. Take in snow-topped Mount Yala, the magnificent Golden Padoga, and captivating grasslands. The Mount Yala area presents spectacular views for you to admire.


Explore the Only Royal Tibetan Temple in Garze.
Built in 1728, Huiyuan Temple is an artistic classic of Kham (the medieval Tibetan Kingdom's southeast third). With many precious cultural relics, it's one of Sichuan's main sites for Tibetan worship.


Breathe a Purer Breath of Spring While Walking Through Picturesque Bipeng Valley.
With its high-altitude location, spring in Bipeng Valley comes later than other places at 30°N. Admire the stunning alpine views, which combine colorful flowers, virgin forest, and snow-capped mountains.


Why Choose Us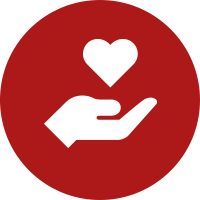 Your Wellbeing is Our Priority.
1-to-1 travel expert
Vaccinated guides
Private Rides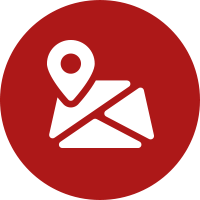 Your Trip is Perfectly Planned.
No crowds
Exclusive Exciting Experiences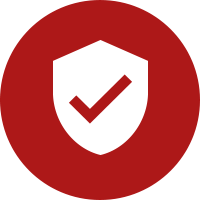 Your Booking is Risk-Free.
No cancellation fee
Free changes
Finish Your Booking in as Quick as 1 Day
1. Tell us your dream travel idea
2. Work out your unique plan with 1 to 1 expert advice
What Our Customers Said

Two amazing tours

Both tours were led by excellent guides who knew a lot about everywhere we went, and were very helpful and friendly. The agent was equally helpful and quick in responding to questions which was ,especially in covid restrictions time, extremely convenient.

more

Jul 2022, Elizabeth

Panda Keeper for a Day at Dujianyan Sichuan

This is was the second time that we had signed up for the program Panda Keeper for a Day, this time at the Dujianyan Panda Base, about 1 hour drive away from Chengdu. Great experience again. We will surely do it once again.

more

Mar 2022, Thomas

Amazing Tibet experience in Sichuan

Henry was an informative guide who went out of his way to ensure positive experiences. Mr Wu was not only a safe and attentive driver on sometimes rough roads but also a great photographer, capturing shots of us as we toured. Henry went out of his way to talk to anyone around to help bring the place alive through stories so we had the opportunity to meet so many locals, real people, and hear about their lives. Another highlight was the opportunity to climb a 1000 year old watchtower in Danba and meet the local family who managed it. Truly magical. Henry was also a consummate foodie who provided us with great local food recommendations along the way.

more

Jul 2021, Deborah J

Amazing visit to panda bases in Chengdu and Woolong

Jason was terrific; he understood our interests in pandas and he made our outings very enjoyable. We plan to return to Chengdu to visit pandas and will be asking for Jason again.

more

Dec 2019, victoriadH3461ED

Amazing visit to panda bases in Chengdu and Woolong

Our 2 day tour in Chengdu, including a visit to Chengdu and Woolong panda bases (part of 9 day tour in China) was amazing. From the planning stages with Carol Wang to the activities on the ground with our tour guide Jason and our driver, everything proceeded smoothly, with appropriate last minute adjustments to ensure the best experience.

more

Dec 2019, victoriadH3461ED

We have just completed the Chengdu leg of our trip to China organised by Robert Hui at China Highlights. Our Guide for the 2 Day trip was Daisy Du who made us feel very welcome and helped us check in and ensured our rooms were satisfactory then gave us directions of where to go for the best food. The next day Daisy took us straight to the Giant Panda Breeding and Research centre. It was fantastic to see the Pandas so close. It's a little sad that they are in captivity but it is essential to increase the breeding rate and so save these wonderful animals from extinction. We saw Pandas of all ages and sizes including a tiny little baby that was only 36 day old. After an extremely tasty lunch picked for us by Daisy she then took us into the people's park and showed us the tea houses and dating area where parents can advertise their single '30 something' children to potential partners. The day ended with a wander around Jinli Old Street where you can buy anything from food to souvenirs to furniture. We have had the best time in Chengdu helped no end by the friendly, helpfulness of our guide Daisy who knew all the best places to go and sights to see. Thank you Daisy, a great time was had by all. ---jayne_Stu Halifax, United Kingdom

more

Nov 2019,

With other two friends I have visited Chengdu in September 2018 and our tour guide was Jason, who has been really amazing with us. He had the smart idea to bring us to the Pandas reserve very early in order to avoid the crowds, even if we were visiting Chengdu right during the Chinese national holidays. After the Pandas reserve, we visited the tea park and the city centre, where Jason could give us a lot of information about Chengdu. Jason gave us also very nice suggestions about places to visit in the evenings during our free time. Totally recommended!!! ---Vittorio C Berlin, Germany

more

Nov 2019,

We had a great time in Chengdu seeing the pandas and other excursions. Cecelia, our guide, picked us up with a bag of fruit and a wealth of knowledge. She took great care of us, got us through lines quickly and brought us to great restaurants. We even took a cooking class. Highly recommend her. --Robert D,Seattle, Washington, US

more

Oct 2019,
Tour Map

Itinerary Quick Look
Here is a suggested itinerary. We are happy to customize a tour according to your interests.
DAY 1
Chengdu to Maerkang via Li County | Spring Scenery in Bipeng Valley
Your private tour guide and driver will pick you up from downtown Chengdu and arrive at Li County after 3 hours' driving.
Discover Bipeng Valley, which is blessed with classic alpine views, including virgin forest, plateau lakes, snow-capped mountains, tinkling streams,and primitive meadows.
Generally, you can enjoy Bipenggou Valley all the year round with different landscapes in different seasons, but spring is the best time to see the beautiful flowers. After the visit, we would head to Maerkang and overnight there. 
DAY 2
Danba | Splendid Flowers Blend with an Tibetan Village
Visit Jinchuan Valley and appreciate the pear flowers — take wonderful pictures and enjoy the stunning views.
Explore Jiaju Tibetan Village, which has been recognized for both its beauty and preservation of Tibetan culture. Enjoy a Tibetan-style hot pot meal and stay overnight in Jiaju Tibetan village.
DAY 3
Danba to Xinduqiao | Sample Spring on Tagong Grassland
Explore Huiyuan Temple, the only royal Tibetan temple outside Tibet before the modern era. Overlooked by tourists, it's packed with pure Tibetan culture and art.
Visit vast Tagong Grassland and take a horse to sightsee the local way. Tagong Grassland is the most famous and beautiful grassland in Ganzi Tibetan Prefecture. Stay overnight in a picturesque small Tibetan town — Xinduqiao.
DAY 4
Xinduqiao to Chengdu | Chengdu Departure
Wake up to the sweetness of spring on the plateau, then seamlessly return to the world below with our Chengdu airport (or other city location) transfer.
Hotel Selection
—the Icing on the Cake
Boutique hotels are recommended to enrich your travel experience.



FromCNY 6200p/p
Based on a private tour for 2 people. price varies depending on program, travel date, number of people and chosen hotel
Price includes:
Private air-conditioned business car with big windows and ample space
Activities, hotels, and meals listed in the itinerary
24/7 helpline for while you are traveling
Tour code: cd-86
Start planning your tailor-made tour now. Your 1:1 travel consultant will reply within 1 working day.