Endless Fun in the Countryside
5-Day Guilin Family Tour
If you would like to have a family vacation in China, Guilin should definitely be on your destination list. What's more, a vanilla itinerary copied and pasted for the average tourist will never create great family memories.
What about some moderate hiking, comfortable camping, and safe caving together? Really get in touch with the celebrated limestone formations in China's top rock climbing destination — Yangshuo, and splash in the clear water of its scenic rivers when having fun with a SUP. Experience Guilin's countryside life and relax in its exceptional landscapes. All of these could be the ways that you make exceptional memories on a family holiday in Guilin.
Tour 'Wow' Points
Enjoy a Relaxing Family Hike along the Li River
Skip the tourist boat and slow down your pace to enjoy the picturesque Li River. Skim stones across the water, pick lovely wild flowers, listen to the singing of birds, and say hello to the ladies washing clothes on the banks.


Witness Amazing Terraced Rice Fields
Explore Guilin's mountain-minority villages. Enjoy the incredible views created by local people's wisdom and hard work. Enjoy the encircling peaks from a levied seat on a tiered paddy's edge.


Take a Family Adventure to the Underground World
Explore a cave that has never been touched by ordinary tourists. Discover the amazing stalactites and stalagmites. Play a shadow game and take a fast rope down the "abyss"!


Have Fun with Outdoor Activities in China's Most Beautiful Landscape
Biking, rock climbing, and stand-up paddleboarding — how great these activities are to interact with the mountains and water.


Camp in a Peaceful Village Embraced by the Limestone Peaks
Play with friendly dogs in the tent camp. Enjoy a beautiful sunset. Sit around a bonfire to share a story. The shadow of the limestone hills under the moonlight could be a memorable part of family camping in Guilin.


Experience Farming and Cooking with Local People
Rural life in China could be more interesting than what you might expect. Learning to make popular local foods, helping local people pick vegetables, or ploughing a paddy could be a great travel memory.


Learn to Make Your Own Paper Fan (optional)
Visit a local artist living on the banks of the Li River. Learn to draw a Chinese painting with his instruction and then make it into a paper fan to take away as a souvenir.


Why Choose Us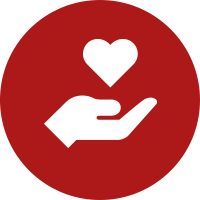 Your Wellbeing is Our Priority.
1-to-1 travel expert
Vaccinated guides
Private Rides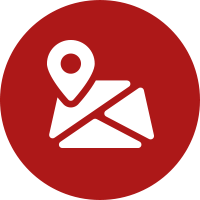 Your Trip is Perfectly Planned.
Less crowded
Exclusive Exciting Experiences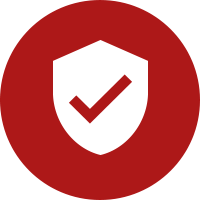 Your Booking is Risk-Free.
No cancellation fee (up to 22 days before departure)
Free changes
Finish Your Booking in as Quick as 1 Day
1. Tell us your dream travel idea
2. Work out your unique plan with 1 to 1 expert advice
China Highlights, Asia Highlights, and Global Highlights collaborate to provide families and couples with personalized and stress-free experiences in diverse destinations.


Guilin! Guilin! Guilin!

Sin duda, Guilin es una ciudad y tour que recomiendo ampliamente. Los dos rios naturales, limpios (se puede nadar y pescar en ellos) que cruzan la ciudad, sumado a las monta?as que lo rodean (a las cuales puedes subir y tomar un té en la cima) más el centro con diferentes tipos de comercio entre ellos las artesanías fueron las cosas que me enamoraron de Guilin.Estos detalles sumado a la gran compa?ia y acompa?amiento de nuestro guia Alonso hicieron que esta ciudad me impresionará. Sin duda regresaré en algún momento, mientras tanto a quienes tengan contemplado hacer un viaje a China les recomiendo Guilin como destino dentro de su itinerario.

more

Nov 2023, Navigator 00070141632

China 29 days trip.

We have thoroughly enjoyed our trips in China. From our guide in Xi'an to the guide in Kwelin , they are all excellent. 韩颂 in Beijing, Susan in Xi'an, Alvin in Huang Shan, Sally in YiZhang , Peter in Zongzhing, Doyle in 昆明,Daisy in Tali, Martin in Lijiang and the last Vincent in Guilin.

more

Nov 2023, Tiong-Oen Pouw

Amazing experience!

It was an incredible experience. Vincent was the best guide we've ever had. He's intelligent and was able to answer all our questions. He didn't just act as our tour guide, but went above and beyond, like a close friend would. The organization of our tour was excellent. The quality of the included hotels and meals was high. We enjoyed every moment. Vincent prepared a tea ceremony for us, offering us the opportunity to taste different Chinese teas and shared many stories. This was one of the highlights of our month-long trip in China!

more

Nov 2023, kamila1123

Well Worth

During the tour, Guide Vincent did an excellent job to ensure our tour a good experience. For example, driver found that one key screw of my mom's wheel chair was missing, he and driver immediately searched and found a hardware store to put on a replacement screw so that we could continue the tour safely. We were very happy worked with China Highlights.

more

Nov 2023, sightseer658406

A dream come true!

Our visit to Guilin could not have been memorable. Lily our tour guide and Tao our driver made sure to create a seamless adventure to Guilin Yangshuo by being flexible with our needs at the moment and by providing the space for creativity. We maximized the time allotted and savored the countryside just the way we dreamt of. The caves, the hills, the rivers, the shows, the flavors...all of it soulfully delicious. Lily and Tao's punctuality and knowledge of the country is definitely what made this experience a positive one which we will never forget. Lily gave us the time and space when needed to absorb as much as we could without interruption. That was the cherry on top. This travel is the highlight of our experience in Asia. Thank you Lilly and Tao for such a dream come true.

more

Nov 2023, Aggelicap

Grab your comfortable walking shoes and enjoy a fun tour in China!

Our agent, Leah, was very helpful in designing a 9-day 8 person China tour to Beijing, Shanghai and Guilin. Throughout the process of booking activities and arranging accommodations she focused on making sure we were able to see and do everything we were interested in. In addition to the "must do" activities such as The Great Wall in Beijing and the Bund in Shanghai we were able to visit a local fresh food market and see a new upcoming shopping center featuring local artisans. Highly recommend Leah for your next booking to have a wonderful tour experience in China.

more

Nov 2023, Linda

Beautiful Guilin. No place like this.

Our guide Gary Wei is punctual informative caring and flexible. We will use Gary service for our future visit.

more

Nov 2023, Cheval B

Great guided tour

This was our first organised trip as we traveled with our young baby and we liked it very much!Booking was easy and could be adjusted to personal preference. Big thanks to Liberman and his availability.

more

Nov 2023, LvK

We spent 2 days in Guilin and 1 day in

We spent 2 days in Guilin and 1 day in Yangshou under China highlights. Gary was our tour guide in Guilin. He already communicated with me prior to our arrival and was waiting for us at the airport.He spoke good English and is very professional in rendering his services. At Longsheng rice terraces, he took us to path off the beaten tracks to avoid the crowd. The river cruise down Li river was amazing with beautiful karst landscape. Gary also introduced his Zhuang minority tribe culture to us. We had so much fun stuffing rice into bamboo to be burnt and got to eat it. At Yangshou, we learnt how to make the Chinese traditional fan. Overall it was an amazing experience.

more

Nov 2023, Dellice Tay

Wonderful adventure, wonderful giude.

We had a great time in Hunan Province thanks in no small part to our excellent guide, Lily, who took us to all of the major attractions throughout the region starting in Guilin and the villages in the mountains where we walked through the rice fields watching the farmers harvesting. She then took us to a little restaurant in the village where they had prepared our lunch inside bamboo, heated over hot coals. She and our driver provided us with exceptional services and were very flexible with scheduling our activities. Lily was very personable and her English is very good.

more

Nov 2023, PennieB

Un sueño hecho realidad, descubriendo Guilin

Tuvimos una maravillosa experiencia en Guilin junto con nuestro guía en espa?ol Alonso. Viajamos con mi marido he hijo de 4 a?os en un tour privado por varias ciudades de china y Guilin fue igual a descubrir un tesoro. Hermosa ciudad, tranquila y llena de vida a la vez. Paseamos por las terrazas de arrozales, la cueva de la flauta t luego en barco por río Li. Todo fue espectacular, muy bien organizado por Alonso y China Highlights. Incluso nos cumplieron el sue?o de plantar 2 árboles, algo que sin ellos y su amorosa ayuda no podría haber sucedido. Un tour a medida, muy atentos a buscar evitar demoras o espacio con mucha gente. Solo palabras de agradecimiento y una gra recomendación por la amabilidad, profesionalismo y excelente atención.

more

Oct 2023, Daiana marlene A

Чудесный октябрь в Китае

Мы путешествовали по Китаю 7-18 октября. Очень благодарны компании China Highlights ,в лице нашего консультанта Маши (Masha Zhou), за прекрасно организованное путешествие. Мы достаточно долго выбирали маршрут, следуя рекомендациям Маши, в итоге получили незабываемые впечатления! За время поездки мы посетили Пекин, национальный парк Чжандзядзе, Гуйлинь, Яншо, Шанхай. Все было организовано отлично, и экскурсии, и трансферы, и поездки (самолеты, поезд) по маршруту.

more

Oct 2023, Александр К

China Highlights offers hand holding

China Highlights offers hand holding that you didn't realize that you needed. Our guides, Chase in Guilin, helped us navigate away from the crowds, take countless pictures and even waited with us at the airport to ensure a friction free experience. I usually plan trips myself but China Highlights did such a good job customizing to our times and needs that if I could have the same experience everywhere, I would stop doing my own planning.

more

Oct 2023, GT

A GOLDEN EXPERIENCE!

What a fantastic holiday in Guilin we have just returned from, organized from start to finish by our Asia Highlights representative Zac & his team. The trip exceeded our expectations in so many ways. Our tour guide was always on time, while our driver was very pleasant and ensured a smooth ride. The hotel accommodations were perfect. Trekking to the top of the mountain to enjoy a breathtaking panoramic view of the Li River was the ultimate highlight of our trip. The vegan cuisine available was some of the best we have ever had, with top-notch offerings from the finest restaurant in town. The team went above and beyond, accommodating all our requests with eagerness. Our final farewell dinner along the Li River marked another exceptional moment, transitioning us from one wow to another, all thanks to the meticulous arrangements by the team. The warm welcome we received throughout our journey truly made it the trip of a lifetime. We highly recommend Asia Highlights for an unforgettable experience.

more

Oct 2023, Thuy Luong

ONE OF BEST MEMORABLE TRIP: GUILIN CHINA

I had recently travelled to Guilin for 5 Days, My TripAdvisor Bella at ASIA HIGHTLIGHTS was very prompt in reply and Plan the whole tour smoothly like a home country for me. I had experienced a best Hospitality since my tour started from Guilin railway station. My driver / representative who met me at railway station was most professional. He was accompanying with me till the Hotel for make sure smooth check-in. My Tour Guide for the overnight trip for Yangsuo, Mr. Lele was awesome and took us in ancient Culture & history with his deep explanation. Apart from the viewing Mountains, the most memorable was shopping at Local market of Vegetable, fruits, self-painting with a professional teacher, the experience of handmade fan making was amazing. Thanks to ASIA HIGHTLIGHTS and experienced TripAdvisor's Bella who made this short trip memorable. I shall you contact for the next trip. Highly recommended.

more

Oct 2023, Shalu

One of the best experience in Guilin

These 3 days in Guilin and Yangsuo were great.The hotel arrangements were good especially the one in Yangsuo, nature quite and unique. Thank you for the morning breakfast they prepared since we had a early train.Our guide, Lele, a zhuang person, was very informative. He told us many culture and custom of minority nationalist. The teacher in handmade fan store was kind and patient, he knew a lot of knowledge of this Intangible Culture Heritage, but it's too professional to translate. Want to know more, a professional translator will be better. The food 'Beer fish' is a must-try when you come here. One thing should be awared, prepared some candles when driving up to the mountain, the speed was a littel fast.

more

Oct 2023, Norma

Well organized and detail-oriented

Well organized and detail-oriented!I booked a trip to China in October with them. Mr. Zac and Ms. Bella helped me to plan everything. I planned to visit Guilin, but there was no direct flight from Phnom Penh. So, they helped me to book trains and transfer for connecting. The guides, Ms. Nancy in Gangzhou, Mr. Lele in Guillin, they both were very professional and helpful. I don't need to worry anything, they even helped me to check in my flight. They took care of me well and made a beautiful memory. Thankssssss to Asia Highlights team! I highly recommend booking trips with them.

more

Oct 2023, Bun Tung

Highlight our trip by Asia Highlights

This is 2nd time for me to Guilin but still impress by professional team start from Ms.Aris who pick up us from airport and on the way gave us information about Guilin until we checked in at hotel.Another guide LeLe was amazing, he shared lots of information and always in when we need help.Hotel Sheraton Guilin is very good location, room is nice and breakfast is great. Around hotel are night market which me and my friend enjoy every evening with variety of street food. Also hotel in Yangshuo was very nice as a cozy place to stay away and relax in the middle of nature. Asia Highlight created us a fantastic program during this 5 days in Guilin & Yangshuo. And with this services I will contact you Asia Highlights whenever and wherever I visit China and South East Asia countries.

more

Oct 2023, Tip Pornpavee

A Great trip to Guilin and surrounds.

On the Guilin tour, we went to the terraced rice fields, the reed flute cave, the Li river cruise as well visits to a minority village, (Yao people) and an ancient town. Chase was enthusiastic, well organised, and knowledgable both with historical facts and local information.

more

Oct 2023, Richard M

Guilin

Just amazing trip. It is our second time traveling with China Highlights and it's service is outstanding from all points of view: transportation, selection of hotels, kindness and services from drivers and guides. This time we visited Guilin Long Shen terrace Li River cruise and Yangshuo just no words to describe how we have enjoyed this trip Thank you Chasen for being so kind and attentive with us. Thank you Tao for driving us safely and comfortable all along our trip. Thank you Liberman for birthday dinner and cake for my husband. We come back home so happy for this days. Just thinking in our next trip!!!

more

Oct 2023, srlunagomez
Itinerary Quick Look
Here is a suggested itinerary. We are happy to customize a tour according to your interests.
Day 1
Guilin Arrival and Terraced Fields
Your personal guide will meet you at the airport in the morning.
Drive to the Longji Terraced Fields (about 1.5 hours). Explore the minority villages on the mountainsides. Enjoy magnificent views of the rice terraces and understand how local people make their living on the mountains.
Enjoy local dishes for lunch in a local villager's restaurant. Learn to cook their most popular food, bamboo tube rice, and enjoy it at lunch.
Day 2
Guilin to Xingping | Wild Limestone Cave Exploration
Explore a wild cave in the suburbs of Guilin. A professional caving coach will prepare all the equipment you need for safe caving and escort you from start to finish. Your personal guide and caving coach will show you the beautiful rocks and explain how they came into being. You can play a shadow game and turn off your flashlight to experience the pure darkness. Try the exciting 'fast rope' under the supervision and protection of your coach and take great family pictures, which you might have never have had the chance to take before.
Head for a village on the bank of the Li River after enjoying a picnic lunch. Stay in a tent near the Li overnight (depending on the weather).
Day 3
Xingping to Yangshuo | Li River Hiking and Farming Experience
Be woken up by a rooster in the village. Cross the village to the ferry, and take a boat to Xingping Town on the other side of the river. Start your hike along the Li, which is about 8 km (5 miles) in total, but can be shortened flexibly. Enjoy the beautiful scenery along the way, including the most famous Li River scene on the 20 yuan banknote.
Take a ferry to cross the Li again when you get to Nine Horses Hill. Climb to the top of Xianggong Hill to enjoy the incredible view of the river and the countless limestone peaks.
Drive to Yangshuo after lunch and visit a local farmer's house. Experience the simple daily life of your hosts. You might experience making tofu, picking vegetables from their garden, or making sticky rice cake.
Day 4
Yangshuo | Outdoor Activities in the Countryside
Bike around the countryside in the morning. Enjoy a relaxing bamboo rafting on the Yulong River.
And then challenge yourselves to rock climbing under the supervisor of your private coaches. It is so exciting to climb an interesting natural cliff instead of the plastic/plywood of a climbing gym. Or have fun with a SUP
Another option: If you don't want so many outdoor activities, or if it is too cold to try SUPs, making a landscape painting fan with a local artist is recommended.
Day 5
Yangshuo to Guilin and Departure
Say goodbye to the most beautiful landscape in China as we take you to the airport for your departure.
Hotel Selection
—the Icing on the Cake
Boutique hotels are recommended to enrich your travel experience.



FromCNY4,630/USD736p/p
Based on a private tour for 4 people. Price varies depending on the program, travel date, number of people, and chosen hotel
Price Includes:
Private car with big windows and ample space
Activities, hotels, and meals listed in the itinerary
24/7 helpline for while you are traveling
Tour code: gl-6
Your 1:1 travel consultant will reply within 1 working day.