Endless Fun in the Countryside
5-Day Guilin Family Tour
If you would like to have a family vacation in China, Guilin should definitely be on your destination list. What's more, a vanilla itinerary copied and pasted for the average tourist will never create great family memories.
What about some moderate hiking, comfortable camping, and safe caving together? Really get in touch with the celebrated limestone formations in China's top rock climbing destination — Yangshuo, and splash in the clear water of its scenic rivers when having fun with a SUP. Experience Guilin's countryside life and relax in its exceptional landscapes. All of these could be the ways that you make exceptional memories on a family holiday in Guilin.
Tour 'Wow' Points
Enjoy a Relaxing Family Hike along the Li River
Skip the tourist boat and slow down your pace to enjoy the picturesque Li River. Skim stones across the water, pick lovely wild flowers, listen to the singing of birds, and say hello to the ladies washing clothes on the banks.


Witness Amazing Terraced Rice Fields
Explore Guilin's mountain-minority villages. Enjoy the incredible views created by local people's wisdom and hard work. Enjoy the encircling peaks from a levied seat on a tiered paddy's edge.


Take a Family Adventure to the Underground World
Explore a cave that has never been touched by ordinary tourists. Discover the amazing stalactites and stalagmites. Play a shadow game and take a fast rope down the "abyss"!


Have Fun with Outdoor Activities in China's Most Beautiful Landscape
Biking, rock climbing, and stand-up paddleboarding — how great these activities are to interact with the mountains and water.


Camp in a Peaceful Village Embraced by the Limestone Peaks
Play with friendly dogs in the tent camp. Enjoy a beautiful sunset. Sit around a bonfire to share a story. The shadow of the limestone hills under the moonlight could be a memorable part of family camping in Guilin.


Experience Farming and Cooking with Local People
Rural life in China could be more interesting than what you might expect. Learning to make popular local foods, helping local people pick vegetables, or ploughing a paddy could be a great travel memory.


Learn to Make Your Own Paper Fan (optional)
Visit a local artist living on the banks of the Li River. Learn to draw a Chinese painting with his instruction and then make it into a paper fan to take away as a souvenir.


Why Choose Us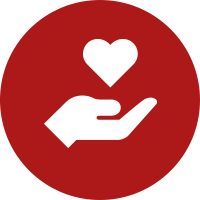 Your Wellbeing is Our Priority.
1-to-1 travel expert
Vaccinated guides
Private Rides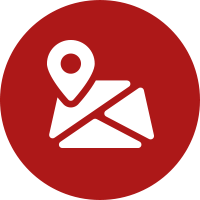 Your Trip is Perfectly Planned.
Less crowded
Exclusive Exciting Experiences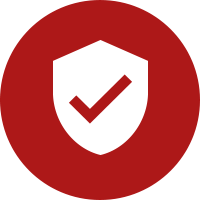 Your Booking is Risk-Free.
No cancellation fee (up to 22 days before departure)
Free changes
Finish Your Booking in as Quick as 1 Day
1. Tell us your dream travel idea
2. Work out your unique plan with 1 to 1 expert advice
98.8% positive customer reviews among 10,000+




98.8% positive customer reviews among 10,000+

China Highlights for all your China trips

Since August 2022 Sharon Huang is my Travel Advisor at China Highlights #chinahighlights. I have booked several trips and was always extremely happy with our customized itinerary based on my interest. Sharon is always immediately responding and is happy to assist with creating an unforgettable trip. I can only highly recommend Sharon and China Highlights for your travel within China. You should not look further and trust their experience and expertise. For my part, I'm already looking forward to discover more of this amazing and diverse country.

more

May 2023, Adriana

April 2023 Tours in China, Carol Wang Advisor, China Highlights

I highly recommend the Company #china highlights and their guides Ryan/Shanghai-Suzhou, Lulu/ Hangzhou, Li or Lee/Zhangjiajie, Jenny/ Guilin, Adam/ Quanzhou, Gerry/ Hengdian-Hangzhou

more

May 2023, JeanneC

Guilin Tour with China Highlights

We had a really nice tour with China Highlights and our Tourguide Chase in Guilin. The unique mountain landscape is a must-see when visiting China and a welcoming change to the big city life. We also went to Yuangshuo with the li river cruise and stayed at a cozy hotel. The tour was very well planned and they made sure that we had a great time.

more

May 2023, Valentin B

Guilin area and rice terraces

We just returned from a trip to Guilin, the mountain rice terraces, the Li River, and a tour of local markets and farms. Roger Li was helpful setting up the trip, and Jenny Zheng was a fantastic tour guide. Very knowledgeable and fun to be with. Ms. Tao was a safe diver as well. Beautiful scenery and a worthwhile trip. Accommodations were good and we loved the food. Highly recommended!

more

May 2023, Ken Smith

Guilin to Longsheng Rice Terraced Fields/ Minority Village at Guilin

My first tour was to drive to the rice terraced fields of Longsheng. I have only seen pictures before so it was truly amazing to see this in person. My guide Jenny #chinahighlights, did an excellent job of watching me as I walked and pointing out everything along the way. Insects, plants, explanations of what is going on with the plantings of rice, in particular. I had no idea at all about those details. We ended by climbing down and up into the village which you see down below at the beginning. Jenny brought me to a local house and our hostess had already prepared the sticky rice and smoked pork in bamboo, a fresh pickled cucumber salad, plus some home made sticky rice wine. All were very new and all very good! I recommend this trip as a learning experience! It is a lot of walking but it's worth it.

more

May 2023, Jeanne Christine

Private Tour with China Highlights

This was a private tour with China Highlights for 8 of us (6 adults and 2 children aged 10 and 6) as part of a larger tour taking in Beijing and Wuhan. Our guide, Jenny, was fantastic and helped us to get the most out of the trip. She took us to some lovely, off the beaten track, restaurants and took care to plan the itinerary around our needs. We required a minibus for transport and the driver too was excelent. The weather wasn't kind to us as it was very humid and misty and there was some rain, but the trip to the rice fields and the boat trip through the Karst mountain scenery were both great. Some of us also went on the bamboo rafting trip which was well organised and very safe.

more

Apr 2023, Alan H

Had een amazing six day trip in Guilin…

The guide, Chase, was very friendly, helpful and thoughtful. He showed up extra early or stayed later than planned just to help me order food in Chinese at a local restaurant or show me around an amazing park as a bonus to the activities of the day. He has a lot of knowledge of the area, speaks excellent English and is experienced enough to know what a western tourist needs to navigate such a unique area and culture. Guilin is amazing and I feel that China Highlights and my guide Chase helped me get the max out of a six day stay.

more

Apr 2023, F. H.

Guillin and Yangshuo - Beautiful and Serene Must-See Landscape

We went on a private two-day tour of Guillin and Yangshuo with China Highlights during the Qingming spring break holiday. Chase was our guide and we will definitely recommend him to others. He made the whole trip run smoothly so we could just enjoy and relax. He was very patient, kind, and helpful with us and our two small children. We enjoyed talking with him about Chinese culture and his own life experiences. We loved our stay at The Moondance Hotel. The home style tofu dish and waffles they made were delicious! The highlights for our family were the Reed Flute Cave, Li River cruise, and bike ride through the countryside of Yangshuo. We wish we had a few more days in Yangshuo to explore more of the breathtaking natural landscape. Thank you Chase and China Highlights for an unforgettable time in such a beautiful place!

more

Apr 2023, Leah

An Awesome Trip to Yangshuo Guilin

And our luck doesn't just end there, it continues with our guide, Jay. Jay was very caring and observant. He anticipated our needs and looked after us. He was also very knowledgeable about the history and the geography of Guilin and Yangshuo. However, he would never bore us with too much details; he knew when to stop, but if we showed interest, and wanted to hear more, Jay always had more to share. And knowing my kids didn't speak good Chinese, he would repeat in English again, making sure my kids didn't miss out the important stuffs. Another good thing about having private tour is the flexibility. The rainy season started already in April, and there was this one day we were supposed to go to the bamboo rafting, but Jay was quick to suggest about swapping our program, so that we went first to the fan workshop, then the bamboo rafting and dodged the rain. Jay was kind and pleasant to be with. I would highly recommend him to anyone who is planning a trip to the Guilin / Yangshuo area. I once had doubts about Yangshuo being a boring scenic place, but now I am mesmerized by its beauty and the exciting activities it offers.

more

Apr 2023, dingsmama

Stunning landscape rich in history and culture

Very well organised and professional service from start to finish. We had an amazing tour guide (Gary) who taught us so much about the culture and history of the area. His local knowledge gave us a true insight into the history of the people as we walked through the ancient villages and stunning landscape. I thoroughly recommend visiting Guilin and Yangshuo - such a magical place! I would also recommend Gary as a tour guide as he took us to some amazing hidden gems that were a little off the beaten track :)

more

Apr 2023, Will M

Beautiful trip to Stunning Yangshuo and Guilin!

I had the opportunity to be in the area and, even though I was traveling solo, couldn't miss seeing Guilin and Yangshuo. I'm sure glad I didn't. Gary Wei was an excellent guide who gave me personalized attention and made sure everything went smoothly. More than that, he has such a pleasant, positive personality, I never felt alone and always had fun. And, since I was traveling solo, he took lots and lots of pictures for me! Bamboo raft cruise down the Li River, a hike along the river bank, countryside biking in Yangshuo, exploring caves and hills around the area…everything was magically beautiful. I only wish I had a couple more days to spend because there is so much to do and see. Thanks, Gary, for a wonderful three days!!

more

Mar 2023, christinajeanne

Gorgeous Guilin with Gary

What made it all the better of course was the sure and steady guidance of Gary whose knowledge and love for his home was as bountiful as the greenery all about! Upon arriving in Guilin, Gary and our wonderful driver, whose knowledge of the roads and navigating skill are a credit to her, escorted me to my first hotel in Guilin proper which was not only beautiful, with its spectacular waterfall feature, but also manned by friendly and experienced staff

more

Jan 2023, Apis N

An Exceptional Tour with China Highlights - Highly Recommended!

She was knowledgeable and friendly and took care of every small detail to ensure we had a great time at every destination. She was also very considerate of our baby and made sure that we had everything we needed to make our vacation comfortable and enjoyable.

more

Jan 2023, Imane

Rated 5 out of 5 stars

During Golden Week holidays we spent 7 wonderful days in Guilin, Longsheng and Yangshuo. Thanks to Carol for a well organized and stressless trip and also to our tour guide Henry who was always very knowledgeable and supportive. He did a great job making the trip comfortable and enjoyable for us.

more

Oct 2022, Anja

Amazing trip to Guilin and Yangshuo

Thanks to Gary Wei and China heights for an amazing customised three day excursion in Guilin. Really enjoyed caving, the rock climbing and a relaxing afternoon with stand up paddle. Gary our tour guide was able to find paths off the beaten track and often time there were no other tourist to be seen. He also went out his way to make sure we're well provisioned and took his own initiative to not only be our tour guide and our own photographer, providing us with many more and different memories of the trip. We would highly recommend both china highlight and especially Gary Wei as your local guide for a worry free, non stress trip.

more

Oct 2022, Yujie Z

Guilin and Yangshuo

We had wonderful holidays in Guilin and Yangshuo during the golden week. Our guide Linda was able to plan the activities in a way that we manage to visit several places in short time. It was something very special to be the first person to go rafting and on the "wild" hiking to the top of the mountain to enjoy a beautiful view. Thanks to Linda we had an unforgettable holiday with many special moments.

more

Oct 2022, Karla

Lovely getaway during National holidays to Yangshuo

Thanks to Sharon from China Highlights to organize such a great customized trip. A big shoutout to our amazing tour guide Gray. He made sure that traveling even during such a busy period of time was such a joy. Gary went out of his way caring for us. And his photography skills are spot on to have beautiful memories also captured in the digital way and not just in our hearts. We loved our time in beautiful Yangshuo and will be definitely back to Guilin anytime soon.

more

Oct 2022, Adriana Peiris

Perfect holidays in Guanxi!

We had a wonderful experience in Guanxi. Our tour guide Henry was not only well informed about sights, history and local hotspots, he managed to make our trip to Guilin, Longcheng and Yangshuo interesting, funny and relaxing all in once. He really knows how to give interesting insights to parents and kids and took perfect care for both of our families. The tour organization was great !

more

Oct 2022, Daniel

Great experience

I travelled to Guilin with friends and was really amazing. China Highlights is a very professional agency that will take care of every detail. Our guide was Frank, very passionate and helpful all time. Great experience

more

Oct 2022, Daniela G

Explore Guilin by Bike

We had 4 amazing days with China highlights in Guilin. Our Guide Steven made it a perfect experience! It was definitely one of our most memorable trips we ever had and thanks to China highlights and our guide Steven everything went so smooth that we didn't have to worry about anything - perfect holiday!

more

Sep 2022, Benedikt P
Itinerary Quick Look
Here is a suggested itinerary. We are happy to customize a tour according to your interests.
Day 1
Guilin Arrival and Terraced Fields
Your personal guide will meet you at the airport in the morning.
Drive to the Longji Terraced Fields (about 1.5 hours). Explore the minority villages on the mountainsides. Enjoy magnificent views of the rice terraces and understand how local people make their living on the mountains.
Enjoy local dishes for lunch in a local villager's restaurant. Learn to cook their most popular food, bamboo tube rice, and enjoy it at lunch.
Day 2
Guilin to Xingping | Wild Limestone Cave Exploration
Explore a wild cave in the suburbs of Guilin. A professional caving coach will prepare all the equipment you need for safe caving and escort you from start to finish. Your personal guide and caving coach will show you the beautiful rocks and explain how they came into being. You can play a shadow game and turn off your flashlight to experience the pure darkness. Try the exciting 'fast rope' under the supervision and protection of your coach and take great family pictures, which you might have never have had the chance to take before.
Head for a village on the bank of the Li River after enjoying a picnic lunch. Stay in a tent near the Li overnight (depending on the weather).
Day 3
Xingping to Yangshuo | Li River Hiking and Farming Experience
Be woken up by a rooster in the village. Cross the village to the ferry, and take a boat to Xingping Town on the other side of the river. Start your hike along the Li, which is about 8 km (5 miles) in total, but can be shortened flexibly. Enjoy the beautiful scenery along the way, including the most famous Li River scene on the 20 yuan banknote.
Take a ferry to cross the Li again when you get to Nine Horses Hill. Climb to the top of Xianggong Hill to enjoy the incredible view of the river and the countless limestone peaks.
Drive to Yangshuo after lunch and visit a local farmer's house. Experience the simple daily life of your hosts. You might experience making tofu, picking vegetables from their garden, or making sticky rice cake.
Day 4
Yangshuo | Outdoor Activities in the Countryside
Bike around the countryside in the morning. Enjoy a relaxing bamboo rafting on the Yulong River.
And then challenge yourselves to rock climbing under the supervisor of your private coaches. It is so exciting to climb an interesting natural cliff instead of the plastic/plywood of a climbing gym. Or have fun with a SUP
Another option: If you don't want so many outdoor activities, or if it is too cold to try SUPs, making a landscape painting fan with a local artist is recommended.
Day 5
Yangshuo to Guilin and Departure
Say goodbye to the most beautiful landscape in China as we take you to the airport for your departure.
Hotel Selection
—the Icing on the Cake
Boutique hotels are recommended to enrich your travel experience.



FromCNY4,630/USD736p/p
Based on a private tour for 4 people. Price varies depending on the program, travel date, number of people, and chosen hotel
Price Includes:
Private car with big windows and ample space
Activities, hotels, and meals listed in the itinerary
24/7 helpline for while you are traveling
Tour code: gl-6
Start planning your tailor-made tour now. Your 1:1 travel consultant will reply within 1 working day.