Find the Hidden Paintings in "God's Gallery"
5-Day Guilin Off-the-Beaten-Path Tour
Opened up to the outside world in 1973, Guilin was one of the first tourist cities in China to be reopened to foreign visitors. Its painting-perfect landscape brings it enduring popularity. Guilin's classic scenery is always attractive, but if you don't want to tell the same story as other visitors, this 5-day Guilin tour will take you to find the hidden beauty of Guilin and enjoy its classic appeal in new ways.
Tour 'Wow' Points
Catch Exclusive Views of the Li River at Secret Places
Hike and go hill climbing to discover hidden beauties unknown to over 90% of tourists. Enjoy God's-eye views.


Explore a Wild Limestone Cave Instead of a Developed One
Visit a cave that has never been touched by ordinary tourists. Study the stalactites and stalagmites like a geologist, take a fast-rope down the "abyss" like an explorer, and play spooky shadow games like a caveman.


Discover a Beautiful Valley That Is Unknown Even to the Locals (optional)
Have a day tour to a non-karst area in the east of Guilin. The bamboo forest, the waterfall, the beautiful valley, and the beautiful valley scenery are hidden gems that have not been spoiled by tourism.


Enjoy a Refreshing Sidecar Ride in the Idyllic Countryside
Try a popular new offbeat way to explore Yangshuo. Sit back and take in more of the views. Let your cheerful shouts join the purr of the engine and the whoosh of the wind.


Enjoy the Breeze on the Rice Terrace Fields
Witness the incredible terraced fields in the north of Guilin. Get off the paved path, walk into the fields and sit down on the centuries-old levees to enjoy a peaceful moment.


"Taste" Guilin City at Night
Have a relaxing city walk at night. Unlock the stories of this small city while strolling in the alleys and tasting the local delicacies.


Why Choose Us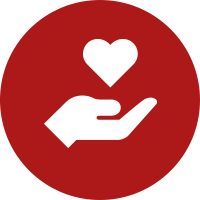 Your Wellbeing is Our Priority.
1-to-1 travel expert
Vaccinated guides
Private Rides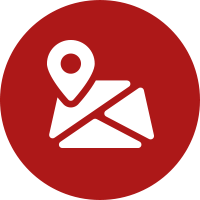 Your Trip is Perfectly Planned.
Less crowded
Exclusive Exciting Experiences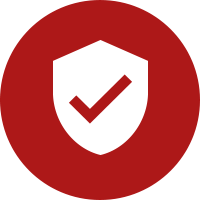 Your Booking is Risk-Free.
No cancellation fee (up to 22 days before departure)
Free changes
Finish Your Booking in as Quick as 1 Day
1. Tell us your dream travel idea
2. Work out your unique plan with 1 to 1 expert advice
China Highlights, Asia Highlights, and Global Highlights collaborate to provide families and couples with personalized and stress-free experiences in diverse destinations.


Another excellent trip with China Highlights

Another wonderful four-day section of our tailor-made three week China Highlights trip, this time in the region around Guilin, Yangshuo and in the Longji rice terraces with our friendly guide Chase. The 4-hour Li river cruise on a 4-star boat, the bamboo rafting - which our guide kindly got us by queueing from 4am onwards - hike to Moon Hill, bicycle river trip and Liu San Jie light show were all excellent, so was the Yangshuo Mountain Retreat hotel. The hike in the Longji rice terraces from Ping'an to another village, bamboo rice cooking experience and Baike Boutique Hotel with its great views were also all wonderful. We wished we could have stayed longer!

more

Aug 2023, Axel R

Inoubliable

Séjour inoubliable dans la région de Guilin avec China highlight et la guide Alice. Choix d'activités surprenantes où nous avons été comblés à plusieurs reprises : grotte de la fl?te de roseau, visite des marchés ou des lieux importants de Guilin ou Yangshuo, spectacle à couper le souffle, visite d'une maison ancestrale de paysans, rizières et visite dans une maison pour faire un repas transitionnel, etc. Tout était super ! Même les enfants ont adorés ! Les choix de logements étaient aussi super ! La chaufffeure qui nous conduisait d'un point à l'autre était aussi bien gentille et patiente ! Expérience et souvenirs gravés dans notre c?ur ! Merci ! 11/10

more

Aug 2023, Jasmine B

Another great China Highlights trip

Another wonderful four-day section of our tailor-made three week China Highlights trip, this time in the region around Guilin, Yangshuo and in the Longji rice terraces with our friendly guide Chase. The 4-hour Li river cruise on a 4-star boat, the bamboo rafting - which our guide kindly got us by queueing from 4am onwards - hike to Moon Hill, bicycle river trip and Liu San Jie light show were all excellent, so was the Yangshuo Mountain Retreat hotel. The hike in the Longji rice terraces from Ping'an to another village, bamboo rice cooking experience and Baike Boutique Hotel with its great views were also all wonderful. We wished we could have stayed longer!

more

Aug 2023, Axel Rudolph

Guilin and Yangshou - well worth a trip!

Both Guilin with its amazing rice paddies and Yangshou with the Karst landscape are scenically stunning and a must see in China. Gary our tour guide from China Highlights is incredibly passionate about his role as tour guide and does everything possible to ensure your time in Guilin and Yangshou is memorable. From Guilin we went to see the famous rice paddy fields and spent a day walking through the paddy fields and eating a fantastic lunch in a local restaurant. In the evening we went on a foodie tour of Guilin which was very well worth it and we ate some very local food we would never have tried on our own. We then spent two days in Yangshou. The scenery here is just stunning and there are lots of different ways you can enjoy it. Gary took us up a particular mountain, off the beaten track, that meant we had the view really all to ourselves - absolutely stunning. But the rafting down the rived, cycle ride and the sidecar rides were also great fun. Thank you Gary for making our time in Guilin and Yangshou very memorable

more

Aug 2023, Sandra

Superb tailored tour in exquisite place!

We were treated to the most amazing, full, tailor-made, unique & personalised tour of Guilin & Yangshuo over 4 days.. Our excellent guide Vincent went the extra mile to give us the best experience and included local, personalised activities & adventures, hidden gems off the beaten track! We had the best time, using every minute tfor both 'wow" & 'local' experiences and with helpful advice always. His helper Karpo was also amazing & helped us a lot, as did our driver Mr Tan. It all flowed effortlessly for us, while they were working hard behind the scenes! ..and also to meet our every need. We are so grateful. Thank you for showing us the best of Guilin & Yangshuo, & for looking after us so well, while also avoiding the crowds in high season.

more

Aug 2023, teresamk8

Beautiful scenery and great experience!

Visiting Yangshou County in Guilin was the most scenic and beautiful part of our 2 week trip in China. Chase from China Highlights was our guide. He was friendly, funny and very personable in our time in Guilin. He had great recommendations for us to try at the hotel and would go out of his way to make sure our wants and needs were met. He knows the area of Yangshou very well and truly made the culture of the area come to life.

more

Aug 2023, Annie A

Amazing Guilin-Yangshuo trip

Wonderful experience in the amazing landscapes of Guilin area. A big thank you to guide Ken for his amazing help and guidance, and to Carol for organizing this trip on very short notice.

more

Aug 2023, Filip

Guilin experience

First of all thank you to our English speaking guide Steven, who's help and knowledge about China made sure this trip exceeded out expectations.

more

Aug 2023, Filip Naudts

Amazing experience with Chase and CHINA HIGHLIGHTS

The whole experience was amazing. Chase our tour guide and the driver were super nice. The attractions we went to in Guilin and Yangshou were magnificent and the choices of hotels to stay at were clean and relaxing. Definitely would recommend China highlights to friends wanting to visit China from abroad.

more

Jul 2023, Consumer

Had an amazing time in Guilin and…

Had an amazing time in Guilin and Yangshou. Everything was well organized and the places we visited were beyond beautiful. Our tour guide, Chase, was very humble, helpful and knowledgeable. He also speaks English very well so we didn't have trouble in communicating. I did an amazing wedding shoot in Yangshou and Chase was kind enough to take photos and videos. I definitely recommend this service to friends wanting to visit China and will definitely recommend asking the company for Chase to be your tour guide.

more

Jul 2023, Afnan Alqadri

Amazing experience

Me and my husband took a trip to Guilin and Yangshou and it was for sure amazing! I had a pleasant experience with Highlights in China. The tour Guide Chase was super kind and helpful and very knowledgeable about China. He made the trip easygoing I forgot about the language barrier because he was automatically translating without us even asking. The attractions we went to were magnificent and getting to places was just way easier with a driver picking us up and taking us to far away places. I definitely recommend it to anyone coming from abroad to visit China

more

Jul 2023, hakiim a

Unforgettable River Lii

We took a trip to Guilin as part of our China journey. We had some great time there due to our guide Frank from China Highlights. Everything was perfectly organized and went as planned. We visited the amazing rice terraces, we took a 4 star boat on the river Lii, we rode a bike along the river, had delicious food, stayed at a wonderful hotel.

more

Jul 2023, Viki B

Wonderful 3 days in Longji/Guilin/Yangshou with guide Vincent

My wife in and spent 3 delightful days in the area, including an overnight in the Longji Rice terraces and a cruise on the Li river. We had laid out our preferences and all the arrangement had been made by China Highlights: guide, car, hotels and the cruise. I appreciate their willingness to ability to tailor the time to our priorities, and our guide Vincent, also was happy to adapt the schedule to our interests on the fly. Vincent is an outstanding guide and was an important part of the success. In addition to being knowledgeable and flexible, he is also very personable - critical when someone is joining your vacation for 3 days. He ably helped find and arranged for vegetarian food and took additional photos that he shared with us. I highly recommend both China Highlights and Vincent.

more

Jul 2023, Flamenco64

Best Tour of Guilin

My family and I went to Guilin over the summer, and we had a wonderful experience. We went to see the Longsheng Rice Terraces and on a cruise to see the landscape of Guilin. Our guide Chase was able to make the tour more enjoyable, with his knowledge and his patience. He went out of his way to make sure we got the most out of our trip. I recommend this trip to anyone who wants to enjoy Guilin to the upmost, but doesn't want to have the hassle of touring with a big group of strangers. Thank you Chase!!

more

Jun 2023, Jimena M

Perfectly organized trip to Guilin

We spent 3 days in GuiLin and Yangshuo. The trip was great! China Highlights booked everything for us so we didn't have to worry. The accommodations were clean and comfortable and the activities were exactly what we were looking for. Our guide, Chase, was excellent. He spoke fluent English and was friendly, knowledgeable, efficient, very willing to accommodate our requests and pleasant to be around. He was the perfect balance of being warm and helpful while giving us space to have our own trip.

more

Jun 2023, S R

A truly unforgettable tour

I would like to thank our guide Jenny for our wonderful time in Guilin and yangshuo. Your expertise and attention to detail helped us understand and appreciate the history and culture of the city in a way that we never could have on our own. Your friendly and personable nature made the tour enjoyable and engaging, and we loved the stories and anecdotes you shared along the way. We will never forget this experience and we are so grateful to have had you as our guide. Thank you again for a truly unforgettable tour. We will definitely be recommending you to our friends

more

Jun 2023, ajay p

Excellent, will book again

I have booked Guilin and Yangshuo tour with Chinahilights and it was amazing. Our guide was Jenny. She is very helpful and good command in English. She take care of our all China trip starting from arrival to return. We did not face a single problem although I did not know Chinese. It is worth to book with Chinahilights and ask Guide Jenny. I guarantee your tour will be memorable. Thanks again Chinahilights and Jenny.

more

Jun 2023, Brahma Nath

Amazingly Awesome!

The guy who was our tour guide, Chase, was a total gem ! He was so professional and knowledgeable. He was never overbearing, gave us plenty of space, while guiding us on a breathtakingly beautiful, fun, educational, exciting and relaxing adventure!They arranged for a private driver to escort us to each new attraction.We hiked, saw ancient villages, took a Li River cruise, went to the Reed Flute Cave, hit the local street markets, went electric bike riding in the countryside along rice paddy fields, and more! I would do it again, and probably will do it again with more friends. So, yes, worth it! An absolutely awesome time

more

Jun 2023, Wondy C

Amazing Guilin and Yangshuo trip!

Booked a 5 day private tour for me and my senior parents. Incredible experience! Our tour guide was Oscar and he was insightful, professional, and understanding of our questions and needs. The hotels were beautiful and comfortable, the attractions we saw were stunning (Longji rice terraces, reed flute caves, river cruise, etc), the activities were really fun (hiking, cooking class, meeting a villager). Super comfortable, well-planned itinerary. We went a bit off season in mid-June, which was great because there were hardly any tourists in some of the places we visited, like the rice terraces and the caves. Definitely try to avoid national holidays because Oscar said those places get packed.

more

Jun 2023, Domee

Million thanks to Chase , Kimi and China Hightlights!!

Our Tour Guide Chase is very caring and full of patience throughout the trip , we have the best of fun in Guilin and Yangshuo , so much to see and sceneries to die for . Thank you China Hightlights!!

more

Jun 2023, Jade
Itinerary Quick Look
Here is a suggested itinerary. We are happy to customize a tour according to your interests.
Day 1
Guilin Arrival and Terraced Fields
Meet your personal guide and driver at the airpoort. Drive to the Longji Terraced Fields (about 1.5 hours). Explore the minority villages on the mountainsides. Enjoy magnificent views of the rice terraces and understand how local people make their living on the mountains.
Transfer to your hotel after the tour. Enjoy a city walk in the evening. Enjoy the pretty night views of Guilin and its tasty snacks.
Day 2
Guilin to Xingping | Wild Cave Adventure or Sijiang Valley
Explore a wild cave in the suburbs of Guilin. Your personal guide and caving coach will show you the beautiful rocks and explain how they came into being. You can play a shadow game and turn off your flashlight to experience the pure darkness. Try the exciting 'fast rope' under the supervision and protection of your coach.
Another option: If you would prefer something other than caving, exploring Sijiang Valley in the east of Guilin is another recommendation. Climb a mountain blanketed in a bamboo forest to enjoy a waterfall and magnificent valley views.
Stay overnight in a peaceful village facing Xingping Town across the Li River. Prepare for the most beautiful Li River scenery on day 3.
Day 3
Xingping to Yangshuo | Exclusive Views of the Li River
Enjoy a short hike half way up a hill for a beautiful view of the Li River and the peaks on its banks. The nunnery on the way is also interesting to visit.
Have lunch in a guesthouse hidden in the mountains.
Take a ferry boat across the river to Xingping Town. Walk along the old street and then climb a hill behind the town to witness the famous view of the Li River that is on the 20-yuan banknote from an exclusive angle.
We'll drive you to Yangshuo at the end of the day.
Day 4
Yangshuo | Relax in the Idyllic Countryside
Enjoy a breakfast on the bank of the Yulong River. And then drift along with a relaxing bamboo raft ride on the Yulong River.
Explore the countryside by a sidecar or a bike. Find a secret tunnel cave for an exclusive view of the Yulong River.
Enjoy a beautiful sunset at your hotel.
Day 5
Yangshuo to Guilin and Departure
Your personal guide and driver will escort you back to Guilin airport for your departure.
Hotel Selection
—the Icing on the Cake
Boutique hotels are recommended to enrich your travel experience.


FromCNY5910/USD940p/p
Based on a private tour for 2 people. Price varies depending on the program, travel date, number of people, and chosen hotel
Price Includes:
Private car with big windows and ample space
Activities, hotels, and meals listed in the itinerary
24/7 helpline for while you are traveling
Tour code: gl-8
Start planning your tailor-made tour now. Your 1:1 travel consultant will reply within 1 working day.