Outdoor Fun in Famous Guilin
7-Day Guilin School Trip
This school trip is specially designed to provide middle and high school students a refreshing outing with mind-broadening and hands-on education.
On this 7-day trip, students will have an enriching experience of local culture and life, get close to nature, improve their teamwork while accomplishing fun tasks, and participate in a variety of outdoor activities.
Tour 'Wow' Points
Be a Mountain Minority Person for a Day
Explore the Longji Rice Terraces, visit a local family, make bamboo-tube rice and cook it the local way. Catch fish from the rice fields with local people, or participate in the rice harvest if your visit time coincides with the once-in-a year harvest time.


Discover the Ultimate Beauty of the Li River in an Offbeat Way
Skip the touristy boat cruise and take a hike along the most beautiful section of the Li River. Climb to the top of a karst hill by the Li River for a bird's-eye view of the surrounding landscape. Admire the Li River sunset and watch cormorant fishing from the riverbank.


Enjoy an Overnight Camp and a BBQ Dinner by the Li River
Build your own tent camp, sleep under the stars (autumn has Guilin's clearest skies) and have a BBQ dinner while appreciating the enchanting views, including a sunset and a sunrise — unforgettable experiences!


Participate in Colorful Hands-On Cultural Activities
Paint your own Guilin landscape on a paper fan in Fuli Ancient Town. Pick tea leaves in a mountain tea plantation and learn how to make local tea.


Take Part in Outdoor Activities Led by Qualified Pro Coach
Cycle through the amazing countryside of Yangshuo on less-traveled lanes. Explore a half-developed cave to get to know the wonderful world of underground limestone formations in a more natural way.


Play and Develop Teamwork with Fun Tasks
Students will learn how to make a raft with pipe and tyre near the river, do rock climbing, hunt for local snacks, and find local attractions. The professional coach from our associated outdoor education center will set goals for students, and the learning activities will be integrated into fun games.


Why Choose Us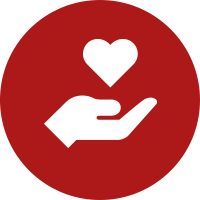 Your Wellbeing is Our Priority.
1-to-1 travel expert
Vaccinated guides
Private Rides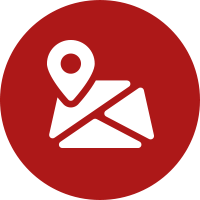 Your Trip is Perfectly Planned.
Less crowded
Exclusive Exciting Experiences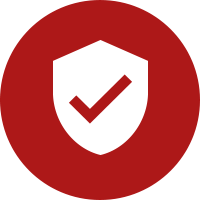 Your Booking is Risk-Free.
No cancellation fee (up to 22 days before departure)
Free changes
Finish Your Booking in as Quick as 1 Day
1. Tell us your dream travel idea
2. Work out your unique plan with 1 to 1 expert advice


Beautiful trip to Stunning Yangshuo and Guilin!

I had the opportunity to be in the area and, even though I was traveling solo, couldn't miss seeing Guilin and Yangshuo. I'm sure glad I didn't. Gary Wei was an excellent guide who gave me personalized attention and made sure everything went smoothly. More than that, he has such a pleasant, positive personality, I never felt alone and always had fun. And, since I was traveling solo, he took lots and lots of pictures for me! Bamboo raft cruise down the Li River, a hike along the river bank, countryside biking in Yangshuo, exploring caves and hills around the area…everything was magically beautiful. I only wish I had a couple more days to spend because there is so much to do and see. Thanks, Gary, for a wonderful three days!!

more

Mar 2023, christinajeanne

Gorgeous Guilin with Gary

What made it all the better of course was the sure and steady guidance of Gary whose knowledge and love for his home was as bountiful as the greenery all about! Upon arriving in Guilin, Gary and our wonderful driver, whose knowledge of the roads and navigating skill are a credit to her, escorted me to my first hotel in Guilin proper which was not only beautiful, with its spectacular waterfall feature, but also manned by friendly and experienced staff

more

Jan 2023, Apis N

An Exceptional Tour with China Highlights - Highly Recommended!

She was knowledgeable and friendly and took care of every small detail to ensure we had a great time at every destination. She was also very considerate of our baby and made sure that we had everything we needed to make our vacation comfortable and enjoyable.

more

Jan 2023, Imane

An Exceptional Tour with China Highlights - Highly Recommended!

The hotels, transport, and activities were all top-notch, and we felt well taken care of throughout the trip. We have already recommended China Highlights to our friends and family, and we will definitely use their services again. Thank you for making our vacation so memorable and enjoyable!

more

Jan 2023, Imane

Rated 5 out of 5 stars

During Golden Week holidays we spent 7 wonderful days in Guilin, Longsheng and Yangshuo. Thanks to Carol for a well organized and stressless trip and also to our tour guide Henry who was always very knowledgeable and supportive. He did a great job making the trip comfortable and enjoyable for us.

more

Oct 2022, Anja

Amazing trip to Guilin and Yangshuo

Thanks to Gary Wei and China heights for an amazing customised three day excursion in Guilin. Really enjoyed caving, the rock climbing and a relaxing afternoon with stand up paddle. Gary our tour guide was able to find paths off the beaten track and often time there were no other tourist to be seen. He also went out his way to make sure we're well provisioned and took his own initiative to not only be our tour guide and our own photographer, providing us with many more and different memories of the trip. We would highly recommend both china highlight and especially Gary Wei as your local guide for a worry free, non stress trip.

more

Oct 2022, Yujie Z

Guilin and Yangshuo

We had wonderful holidays in Guilin and Yangshuo during the golden week. Our guide Linda was able to plan the activities in a way that we manage to visit several places in short time. It was something very special to be the first person to go rafting and on the "wild" hiking to the top of the mountain to enjoy a beautiful view. Thanks to Linda we had an unforgettable holiday with many special moments.

more

Oct 2022, Karla

Lovely getaway during National holidays to Yangshuo

Thanks to Sharon from China Highlights to organize such a great customized trip. A big shoutout to our amazing tour guide Gray. He made sure that traveling even during such a busy period of time was such a joy. Gary went out of his way caring for us. And his photography skills are spot on to have beautiful memories also captured in the digital way and not just in our hearts. We loved our time in beautiful Yangshuo and will be definitely back to Guilin anytime soon.

more

Oct 2022, Adriana Peiris
Itinerary Quick Look
Fully Customizable - This tour can be adapted to your school group and your educational and experiential goals. Inquire below to make your Guilin school trip a perfectly planned one with all the expertise of a 20-year China travel industry leader.
Day 1
Your City to Guilin | Guilin Arrival
Your private driver and guide will be ready for you when you arrive in Guilin airport. Enjoy a trouble-free transfer to your hotel. A welcome dinner will greet you. Stay overnight in Guilin.
Day 2
Longji Rice Terraces | Experience Mountain Ethnic People's Life
Morning: Go to Longji Rice Terraces Scenic Area with about 2 hours' driving.
Walk through the rice terraces and appreciate the fantastic golden views of fall. Visit a local family, learn how to make bamboo-tube rice in their traditional wooden house. Cook and eat with the family.
Afternoon:Catch fish with local people in their rice paddies, or help the local farmers harvesting rice if your visit coincides with the once-a-year harvest time.
Return to Guilin in the late afternoon and stay overnight there again. Your dinner will be served in Guilin.
Day 3
Guilin to Yangshuo | A Fabulous Day by the Li River
Morning: Drive for about 2 hours to famous Xianggong Hill, and climb to the top for a fairytale view of the surrounding karst landscape.
Take a hike along the most beautiful section of Li River from Nine-Horse Painting Cliff to Xingping Town. Have lunch at a local restaurant in Xingping Ancient Town.
Afternoon: Build your own tent camp for your overnight stay by the river and enjoy a BBQ dinner.
Evening: Watch local cormorant fishing on a tributary of the Li River, where you can learn about the lives of local fishermen.
Day 4
Yangshuo | Hands-On Cultural Activities
It will be a leisurely day.
Morning: Go to Fuli Ancient Town on a ferry boat from your tent camp, visit a workshop and study the creative process of painted fans. Learn from a local artist how to paint a traditional landscape on a paper fan. You will have your own handmade fan to keep as a souvenir.
Afternoon: After lunch, visit Seven Star Tea Plantation, which is one of the most beautiful tea gardens in Guilin. You will first learn to choose appropriate tea leaves and pick them in the right way. After tea-picking, the tea farmer will show you the process of frying tea. Then learn the proper way to make a cup of tea as you try different kinds of local tea.
Enjoy your dinner at a local restaurant and stay overnight at a hotel with beautiful surroundings in Yangshuo.
Day 5
Yangshuo | Adventurous Outdoor Activities Led by a Professional Coach
It will be a refreshing day.
Morning: One of the best ways to immerse yourself in the idyllic landscape of Yangshuo is cycling. Cycle through the charming countryside of Yangshuo, following your cycling guide as you breathe lungfuls of fresh air amidst towering karst hills, get close to nature, and encounter local farmers.
The cycling will last for about 2–3 hours depending on your students' energy. Enjoy a picnic lunch.
Afternoon: Explore a water cave to get to know the wonderful world of underground limestone formations in a more natural way. Different from China's tourist caves with colorful lighting, concrete steps, etc., the Water Cave is a half-spelunking-half-developed cave.
A qualified and experienced English-speaking coach from our associated outdoor center will accompany you during the exploration and offer you detailed information about the formations in the karst cave.
Have dinner and another overnight stay in Yangshuo.
Day 6
Yangshuo | Develop Teamwork with Fun Tasks
It will be an action-packed day!
Morning: Team-building tasks are a good choice for students to learn how to work as a group and achieve things together. We will specially arrange a day for teamwork challenges by the beautiful Yulong Valley.
Guided by our professional coach team, the students will participate in well-designed activities and accomplish fun goals. The activities include learning how to make bamboo raft that can be used on the river, rock climbing, hunting for local snacks, and looking for local attractions.
Afternoon: When the activities end at around 3pm, there will be a summary and award ceremony. Enjoy a farewell dinner and stay one last night in Yangshuo.
Day 7
Yangshuo to Guilin for Departure | Return Home
Morning: After breakfast, we will see you off smoothly with an airport transfer.
Hotel Selection
—Hotel in Guilin: Four Points by Sheraton Guilin Hotel
—Hotel in Yangshuo: Yangshuo Serenity Retreat



FromCNY 4600/ USD 710p/p
Based on a private tour for 15 people. Price varies depending on program, travel date, number of people and chosen hotel
Price Includes:
Private bus with big windows and ample space
Activities, hotels, and meals listed in the itinerary
24/7 helpline for while you are traveling
Tour code: gl-5
Start planning your tailor-made tour now. Your 1:1 travel consultant will reply within 1 working day.