Weekend in a Bamboo Forest
2-Day Weekend Getaway to Anji Bamboo Forest
Is hiding in an air-conditioned room the only way to spend the summer? Let's make the most of your weekend and play hide and seek with summer in the largest bamboo forest in East China.
Tour 'Wow' Points
Watch Pandas Eating Bamboo in the Bamboo Forest
There are four pandas in the Bamboo Garden in the forest.


Raft down a Stream in the Valley and Feel the Cool Water Splashing on Your Clothes.
Enjoy the rapid fall and beautiful scenery of the bamboo forest along the riverbanks.


Fly High on a Cliff Swing and Feel the Cool Breeze while Your Heartbeat Accelerates.
Cliff swinging, glass skywalk, grass sledding, rock climbing... — there are all kinds of exciting activities to offer you a fun summer break.


Why Choose Us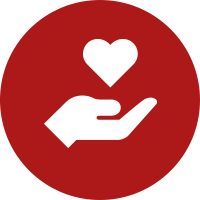 Your Wellbeing is Our Priority.
1-to-1 travel expert
Vaccinated guides
Private Rides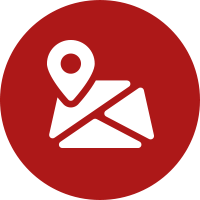 Your Trip is Perfectly Planned.
Less crowded
Exclusive Exciting Experiences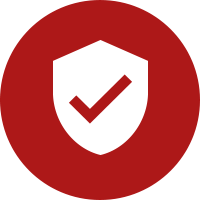 Your Booking is Risk-Free.
No cancellation fee (up to 22 days before departure)
Free changes
Finish Your Booking in as Quick as 1 Day
1. Tell us your dream travel idea
2. Work out your unique plan with 1 to 1 expert advice
China Highlights, Asia Highlights, and Global Highlights collaborate to provide families and couples with personalized and stress-free experiences in diverse destinations.


Wonderful tour in Hangzhou

We had a wonderful time in Hangzhou thanks to China Highlights and especially to our guide Derek! He has done a great job making us confortable! He is very professional and friendly and he taught us a lot of stories and traditions about China!! We highly recommend him for your future visit in Hangzhou

more

Aug 2023, Giulia F

Wonderful experience

Thank you to China Highlights for arranging amazing guide Derek and driver Mr Zhu. Derek was friendly, knowledgeable, Informative and professional. His explanations is each site we visited were fascinating and amusing - we particularly enjoyed the folclore tale of the White Snake. We had a wonderful experience!

more

Jul 2023, Sasha

China Highlights Hangzhou

China Highlights arranged for my Hangzhou tour in Mid April 2023. I arrived by train from Shanghai. I faced the East traveling and these were my first visions of China. I was amazed at the agricultural lands and how everything was set up, I was actually moved to tears. Well done. I was picked up by Lulu, my guide and our driver. As I remember it, I think we just got right to the tour. Lulu had been told I needed some cough medicine and she brought some from her home for me. It had to be mixed with very hot water, so she handed it to me on schedule throughout the day. We drove through very congested Sunday traffic, gorgeous day, to the entry where we began walking around West Lake. This is where the statue is in the water of a White Snake turning into a woman... so the story begins there. We walked around, so many different garden sections, I could visit everyday and never get bored! We end up at the docking for the tour boats, get in ours. The operator on the speaker was a bit loud and my left ear was still pressurized from my long plane fight to Shanghai. It was hard for me to hear Lulu on the boat ride. A lot of history and facts along the walk, boat ride, and later destinations. Lulu knows her Hangzhou! A bit more walking and back on the road waiting for our driver. We then headed towards Lingyin Temple but Sunday traffic congestion had us stuck and not really moving. I got to see some people plucking green tea leaves off the road. Lulu asked if I minded because we were losing time, if we moved on to the next part. I said I was fine with that. I believe next we were driven as far up Wushan Mountain, which is not as high as it seems, and dropped off. We walked up a bit more. Really beautiful the trees and landscape. ChenghuangGe Pavillion is up there, which houses a big 3D rendering of old Hangzhou daily life, points of history, as well as Lulu telling me more. We walked up and took the elevator. Upper levels are for catering parties or events, we saw a wedding couple in Han Fu having pictures. Upper level pictures were obscured by the Sun, but visually very nice. It does give you the grand view of Hangzhou in all directions. We then headed across the courtyard to the Temple of the City God. This whole place seems like a study place for students or disciples with Masters. Not crowded, very much enjoyed the atmosphere. I have never been in a City God Temple, it was really neat, and I could take pictures. Always ask if you can take pictures! Then we walked down from the mountain and into the old time town of shops and merchants. It was really great to be there and see on my own with my Guide. I very much enjoyed the original and still functioning Chinese Traditional Herbal Medicine Museum. The next day I had the day to myself. Lulu suggested I walk from the hotel to the part of West Lake that we had not been to. I did. It was a Monday and there were different groups of seniors dressed up in different areas and dancing to different kinds of music. I heard Chinese opera coming from somewhere along my walk and investigated where that was coming from. It was a very small group of Seniors doing kareoke in a small pavilion off the main path. I walked through them and clapped my hands. The "instructor" lady didn't look too happy with me, public park.... I recommend Lulu and China Highlights for Hangzhou.

more

Jun 2023, Jeanne Christine

Hangzhou to Hengdian China Highlights

China Highlights provided me with a guide Gerry, from Hangzhou, to visit Hengdian World Studios for a day. He also picked me up at the Yiwu Train Station or I would have been totally lost! Via taxi we drove to Broadway Building Hotel. Having an English speaking guide with me was imperative as no one spoke English. The next morning breakfast buffet there was one of the nicest and extremely busy. My room was nice, they try to make it be a little old fashioned. The best thing was free entry to Dreamy Bund just around the corner from the entrance to the hotel. Met Gerry in the lobby, he got a taxi and we set off to another section of Hengdian. He suggested I go with the 3 park ticket, and because this year I turn 60, I got a very nice discount! The reason I was in China and at Hengdian in particular, was my birthday coming. Having Gerry for that day was indeed a gift. He suggested we begin with "Scenes Along The River During Qingming Festival". I was so lucky that it was not busy at all there, it was practically a private visit. I was delighted! So this is based on a huge painting portraying so many things going on during the Festival. So there are replicas built on the ground reflecting the scenes. My favorites were Gerry telling me the story at the front of a restaurant where human bones were hanging, and making our way somehow to where they were working on the sets, which really made my visit click. Gerry asked the man who was there what was happening and he said it was getting ready for "Strange Tales of The Tang Dynasty 2". One of my favorite C Dramas, and Gerry said he had enjoyed that series as well. Very nice park with lots of different areas. Next was Emperor Qin's Palace and last was Ming and Qing Dynasties, which I believe is a replica of The Forbidden City though not as detailed. It was really great to be at these places since I have been binge watching C Drama since February 2022. To really be there was my wish come true. As the icing on my Birthday, I did get my wish of dressing as the Empress and sitting on the throne in the last building before exiting for the day! So thanks Gerry, and thanks very much to China Highlights for making it happen.

more

May 2023, JeanneC

Hangzhou Family Trip

Our guide Leaf met us at the train station as we arrived from Beijing and lead us on a very well paced exploration of important spots of West Lake as well as a few other historical places in the area.We also took a detour to Anji city and enjoyed seeing the natural wonders of the area including hearing about the history of the Green Tea in the area and had an amazing lunch at a local restaurant. Best Sweet and Sour Pork and Ribs we have had in China.

more

Jul 2021, allanmM3355IK

2 night stay at Hangzhou

I took the train from Suzhou to Hangzhou and our private guide Gerry picked us up at the train station. During our stay, we visited the Six Harmonies Pagoda, Meijiawu Tea Plantation and the West Lake. We also spent time walking the streets enjoying tasty street foods such as beggar's chicken, bbq squid and crab dumplings with soup! Gerry was a very knowledgeable guide. He clearly explained the importance of the historical sites, and I was impressed with his command of English language. Gerry also answered all my curious questions. In the evenings, we had dinner at Grandma Homes restaurant which serves local specialties at extremely reasonable prices. The vinegar fish and special pork served with bread are two local favorites. --Gary-at-SF, U.S

more

Nov 2019, Gary-at-SF

Unexpected pleasure and an excellent guide Gerry

Unexpected pleasure and an excellent guide Gerry.When I was researching our trip to China one of the guidebooks I rely on highlighted West Lake, Hangzhou. It isn't featured on most packaged itineraries, but when I noticed it's proximity to Shanghai (less than an hour by train), I asked China Highlights to add a couple of days there mostly so we could relax after more than a week of active sightseeing. We left surprised West Lake doesn't make it on more itineraries as it was an oasis of paradise. The lake itself is beautiful. Very peaceful with bike routes and walking/running paths. Lots of trees and romantic bridges. Just a delightful place to relax and reconnect with nature. If you lived in Shanghai this would be were you would have a weekend getaway place. It can be crowded as many Chinese tourists do visit there. Our guide a Gerry was excellent. Had near perfect English and was flexible with our needs. He realized that due to the crowds that the planned schedule's order should be reversed. As we had planned to rest at West Lake as that is the primary attraction, he adjusted the schedule (cut out a meal and reduced time at one of the attractions) so my daughter could have more free time to recover. He also organized tickets to the water and light show (which for a culture experience was excellent and one of the best we have seen) and he made sure we knew where to go. Like all of the China highlights guides we had, he worked from early in the morning to late at night with a positive attitude and friendly spirit. We highly recommend Gerry for your visit to Hangzhou and China Highlights for their tour services. --New York, U.S.

more

Oct 2019, NEWYORK

Hangzhou for pleasure and business

Hangzhou for pleasure and business 。We four people visited Hangzhou,led by guide Gerry. He was so helpful to buy a bunch flowers for my business partners. He brought us to beautiful scenes of west lake. At our request He also led us to the motor company for my business. Everything was perfect in Hanzhou our trip. --Ervin, U.S.

more

Oct 2019, Ervin

Hangzhou for pleasure and business

We four people visited Hangzhou, led by guide Gerry. He was so helpful to buy a bunch flowers for my business partner. He brought us to beautiful scenes of west lake. At our request he also led us to the motor company for my business. Everything was perfect in Hangzhou our trip. --goatervin1988,Vienna, Austria

more

Aug 2019, goatervin1988

Unexpected Pleasure and an Excellent Guide Gerry

Our guide a Gerry was excellent. Had near perfect English and was flexible with our needs. He realized that due to the crowds that the planned schedule's order should be reversed. As we had planned to rest at West Lake as that is the primary attraction, he adjusted the schedule (cut out a meal and reduced time at one of the attractions) so my daughter could have more free time to recover. --913WorldTraveler,White Plains, New York

more

Aug 2019, 913WorldTraveler

Tea experience and much more

Gerry was an excellent guide - very informative, knowledgeable, and fun to hang out with. He is flexible as well; my husband was feeling "under the weather ", and Gerry switched our itinerary to accommodate him. All this, as well as a boat ride on West Lake (with the 3 pagodas on the 1 yuan note) and lunch. We ate our best dish of all China there (that Gerry found the recipe for and sent to us)! It was a Chinese eggplant dish (picture attached). --Sharon T,Grand Rapids, Michigan

more

Jul 2019, Sharon T,Grand Rapids

Outstanding visit in Hangzhou with Leaf, our tour guide!

We thoroughly enjoyed our time in Hangzhou with our wonderful guide, Leaf. Leaf went out of her way to make our stay extra special, including teaching Mandarin phrases to our daughters and finding just the right spots for photos. When my mother in law hurt her leg, Leaf traveled to the drugstore by bicycle at night and in the rain to get bandages, ointment, etc. Hangzhou was beautiful - we enjoyed walking around the lake and the boat ride. The evening show on the lake was spectacular! --julielbmccoy,Boston

more

Jul 2019, julielbmccoy

Great tour of Westlake with Fiona

It was a very hot, tiring day but Fiona allowed us to take our time to see the sights. As we decided to finish up a bit early we were very surprised that she offered to help us rearrange our train back to Shanghai so that we could try and get back to our hotel a bit earlier. We learned a lot about the area and found it very interesting learning about Hangzhou's famous green tea amongst other things. Overall a very worthwhile experience. Well done China Highlights and Fiona. --Kathryn,Gundagai, Australia

more

Jun 2019, Kathryn

Recommendable if you are just for a short time in HZ

I went to Hangzhou last year with my mom and we were there just for a couple of days, so we decided to do a guided tour.Gerry was our guide, he was informative and friendly. To every place he took us, he was explaining the history. Also, my phone broke that day and he helped me to go to the store and arrange the reparation. He was very helpful because no one in the shop could speak English. --Miriam

more

Jun 2019, Miriam

Great one-day tour of Hangzhou with Gerry -- I enjoyed his knowledge of the city's history and culture and his enthusiasm while conducting the tour. He kept the itinerary flexible in order to adapt the tour to my interests. The visit to West Lake was very interesting, and the highlight for me was the chance to see Meijiawu, one of the villages renowned for growing and producing longjing tea. The beautiful landscape consists of terraced tea plants stretching high up the hillsides. After a demonstration from Nana, the tea plantation owner, of the proper technique for picking and drying the tea leaves, we had the chance to sample the longjing tea and learn more about its history. Overall this one-day tour was a great introduction to the sites of Hangzhou. --Michael T

more

Apr 2019,
Itinerary Quick Look
Here is a suggested itinerary. We are happy to customize a tour according to your interests.
This itinerary with rafting is recommended from June to October. If you would like to escape to Anji during other months, we can arrange a theme park visit in spring and autumn or a skiing trip in winter for you.
DAY 1
Anji Arrival | Panda and Rafting
With a pick-up in Hangzhou city or at Hangzhou Train Station at around 10 am, the private transfer to Anji takes 1 hour.
Enjoy an easy stroll in the bamboo forest and visit the pandas. Then raft down a stream in the valley.
Stay overnight in a resort surrounded by calming nature.
DAY 2
Anji Departure | Cliff Park
With a cliff swing, glass skywalk, grass sledding, and rock climbing, you can challenge your courage and have great fun at Skyland Amusement Park.
Your private transfer back to Hangzhou is at around 4 pm. If you like we can extend the tour to spend a day in the popular summer retreat of Moganshan.
Hotel Selection
—the Icing on the Cake
Boutique hotels are recommended to enrich your travel experience.


FromCNY2,999 / USD460 p/p
Based on a private tour for 2 people. Price varies depending on program, travel date, number of people and chosen hotel
Price includes:
Private air-conditioned business car with big windows and ample space
Activities, hotels, and meals listed in the itinerary
24/7 helpline for while you are traveling
Tour code: hz-7
Start planning your tailor-made tour now. Your 1:1 travel consultant will reply within 1 working day.