An Exceptional Adventure in Northwest Yunnan
6-Day Lijiang to Shangri-La Adventure Tour
Lijiang and Shangri-La could well be Yunnan destinations that are most full of the explorer's spirit. This is not only because the great explorer Joseph Rock pioneered the atmosphere of adventure there, but also because the awesome landscapes and the old and mysterious cultures create a natural and cultural adventure for travelers today.
In this 6-day Lijiang to Shangri-La tour, you will visit the must-sees in an off-the-beaten-path way and also experience the local culture in the aspects of religion, art, food, and lifestyle.
Tour 'Wow' Points
Discover a Hidden Valley of Jade Dragon Snow Mountain
Skipping the cable car and tourist crowds, you will hike through the bushes, wade across a little stream, and enjoy the exclusive views of Jade Dragon Snow Mountain that only hikers can.


Explore a Hidden Fairyland of Purple Azalea (option for tours in May)
Enjoy a leisure walk on the purple meadow. The yaks might be wandering around the beautiful plateau lake.


Lie down on an Alpine Meadow with a Breathtaking View of Haba Snow Mountain
Discover a hidden treasure on Haba Snow Mountain, which is unknown to 99% of tourists. You will be jealous of the yaks living on this meadow! It is unbelievable that Haba Snow Mountain and Jade Dragon Snow Mountain can be seen so superbly at the same time.


Visit a Non-Public Dormitory of Songzanlin Monastery
Talk with a local Tibetan lama in his dormitory's study room, which is not normally open to tourists. If you are lucky, you might meet a living Buddha!


Discover the Mystery of Prayer flags at Songzanlin Monastery
Experience a Tibetan ceremony of blessing behind Songzanlin Monastery, which is not seen by ordinary tourists. Leanr how the local people pray toward sacred Songzanlin Monastery.


Walk in a Tibetan Family's House
Avoid the commercial house tours and visit a traditional Tibetan family's house near quiet Napa Lake. There, you will enjoy some homemade Tibetan snacks and friendly conversation.


Why Choose Us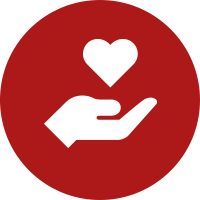 Your Wellbeing is Our Priority.
1-to-1 travel expert
Vaccinated guides
Private Rides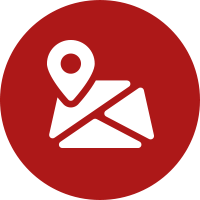 Your Trip is Perfectly Planned.
No crowds
Exclusive Exciting Experiences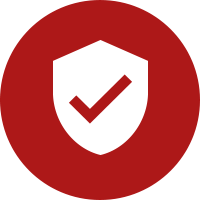 Your Booking is Risk-Free.
No cancellation fee
Free changes
Finish Your Booking in as Quick as 1 Day
1. Tell us your dream travel idea
2. Work out your unique plan with 1 to 1 expert advice
About China Highlights
Since 1998 we've guided everyone ranging from US presidents, Australian Geographic and retired backpackers. Our goal is to create unique trips that take you off-the-beaten path, helping you discover China in a more authentic way. Our motto: "Discovery Your Way!"

We have been travelling around Yunnan…

reviewed Mar 2022, Danielle Toledo
We have been travelling around Yunnan Province for 8 days and it's been amazing. The culture, the food, the people's kindness, all these things made our trip unforgettable. Especially our guide Nancy! The most helpful and friendly guide we could have. We really appreciate her knowledge about the local history and the culture. She's really amazing and we strongly recommend her services. more
Itinerary Quick Look
Here is a suggested itinerary. We are happy to customize a tour according to your interests.
DAY 1
Lijiang | Arrival at the Little Kingdom of the Naxi People
Meet your private guide at the airport and transfer to your hotel. Explore Lijiang Ancient Town. Discover the splendid history of the Naxi minority. Enjoy a panoramic view of the town from Lion Hill at sunset.
DAY 2
Lijiang | Pilgrimage to Jade Dragon Snow Mountain
Walk around Yuhu Village where American explorer Joseph Rock lived for 27 years, you will see typical stone houses of the Naxi people and villagers in their traditional dress on their way to their farms or fields. You will visit Rock's former residence and listen to his adventure stories. And then follow in his footsteps in the embrace of Jade Dragon Snow Mountain.
Skipping the cable car and tourist crowds, you will hike through the bushes, wade across a little stream, lie down on an alpine meadow, and enjoy the exclusive views of Jade Dragon Snow Mountain that only hikers can.
The hike is about 12.5 km (7.7 miles). There is about 600 meters (2,000 feet) of ascent, and normally people need about 5½ hours.
DAY 3
Lijiang to Shangri-La | Great Gorge and Hidden Scenery
You will drive from Lijiang to Shangri-La in the morning. On the way, you will stop at magnificent Tiger Leaping Gorge. Listen to the roar of the Jinsha River (upper Yangtze).
After lunch, discover a best-kept secret of Haba Snow Mountain. During a 2-hour hike on an alpine meadow, enjoy exclusive views of Haba Snow Mountain and Jade Dragon Snow Mountain.
Continue to Shangri-La by a brand-new highway. Be impressed by the amazing scenery along the way and another super project of China.
DAY 4
Shangri-La | The Spirit of Shangri-La
Visit the largest Tibetan Buddhist Lamasery in Yunnan, Songzanlin. Discover the beating heart of local Tibetan belief, which reflects the elevated purity and awe of its surroundings.
Visit the dormitory of a lama, which is not normally open to tourists. If you are curious about their lifestyle, religious beliefs, practices, and discipline, this is a great chance to ask a lama face to face. Prepare some questions!
And then you will walk to the back of the monostery to experience a Tibetan ceremony of blessing.
Walk around Shangri-La Old Town in the afternoon. Turn the huge prayer wheel on the top of Guishan hill (if you like) and overlook the old town.
DAY 5
Shangri-La | The Life of Tibetan People
On day 5, you will discover the natural beauty and the life of local people in Shangri-La. The plateau lake and forest are the scenery you cannot miss. You will skip the well-developed scenic areas and just visit the lake and forest, which local people live around.
Explore Nixi Tibetan village. Get close to the daily life of the local Tibetan people and also experience making their famous Nixi black pottery.
Visit a Tibetan family's house. Sit and chat with the host and enjoy some traditional Tibetan snacks.
Driving alongside Napa Lake, you'll see yaks wandering on the grassland, verdant wetlands, and the clouds "floating" on the bright lake.
DAY 6
Shangri-La Departure
Private transfer to the airport
Hotel Selection
—the Icing on the Cake
Boutique hotels are recommended to enrich your travel experience.



FromCNY8,160 / USD1,270 p/p
Based on a private tour for 2 people. Price varies depending on program, travel date, number of people and chosen hotel
Price includes:
Private air-conditioned business car with big windows and ample space
Activities, hotels, and meals listed in the itinerary
24/7 helpline for while you are traveling
Tour code: lj-4
Start planning your tailor-made tour now. Your 1:1 travel consultant will reply within 1 working day.

Quickly inquire about this tour via our WeChat:
chinahighlightstour