Journey to Birthplace of China and Kung Fu
2-Day Luoyang Tour from Beijing
This 2-day Luoyang and Shaolin Temple tour from Beijing is designed for travelers who are interested in Chinese history, culture, and Chinese kung fu.
Luoyang, a city with a history of 4,000 years, was the capital city of 13 Chinese dynasties over 3,000 years. It is regarded as one of the birthplaces of Chinese civilization. Although it is not as famous as Beijing and Xi'an, it is an important city, particularly for early Chinese history and culture.
You just need the equivalent of a weekend break and bullet train tickets to go back to the flourishing age of ancient China and to visit the legendary Shaolin Temple.
Tour 'Wow' Points
See Art Enlightened by the Serenity of the Buddha
Visit one of the top four grottoes of China. Be amazed by the incredible grotto art dating back to more than 1,500 years ago. Catch the magnificent view of the grottoes illuminated at sunset.


Enjoy a Kung Fu Show in the Legendary Shaolin Temple
Visit the Shaolin Temple, which is the birthplace and home of Chinese kung fu. Experience the culture of Zen and the spirit of Chinese kung fu.


Appreciate the Elegant National Flower of China (for tours in April)
Visit an amazing peony park with the typical architecture of the Tang Dynasty. Understand why peony can be the national flower of China.


Immerse Yourself in the China of Millenia Ago
Feel the atmosphere of early Chinese history in the capital of 13 early dynasties. The beautiful ancient city gate and the busy streets with traditional buildings tell of Luoyang's past glory.

Why Choose Us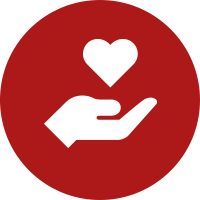 Your Wellbeing is Our Priority.
1-to-1 travel expert
Vaccinated guides
Private Rides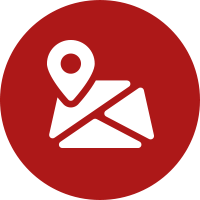 Your Trip is Perfectly Planned.
Less crowded
Exclusive Exciting Experiences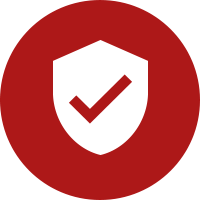 Your Booking is Risk-Free.
No cancellation fee (up to 22 days before departure)
Free changes
Finish Your Booking in as Quick as 1 Day
1. Tell us your dream travel idea
2. Work out your unique plan with 1 to 1 expert advice
98.8% positive customer reviews among 10,000+




98.8% positive customer reviews among 10,000+

Great tours!

I had an amazing two trips on the Great Wall and the Forbidden City with the guide Ivy during my stay in China. She was very helpful and answered all of our questions with an enthusiastic approach. I have nothing to say but to highly recommend the trips they offer on the Great Wall hiking/camping and also the in-depth Forbidden City tour! Thank you Ivy and China Highlights.

more

May 2023, Serhat Altay

Amazing First Time to Beijing with China Highlights

Tom, my private tour guide was there when I landed and accompanied me all the way through to sending me off at the airport after check-in at the end of my trip. Zhao the driver, who also did all the driving during my trip, was calm, confident and knowledgeable in taking us around. Both Tom and Zhao were punctual too. The Great Wall of China Hike I wanted to do started in a very remote, unrestored part of the wall. This would not had been possible without Tom problem solving many issues we had on the way up and I could not have done this on my own a a foreigner. It was well worth the effort and probably the highlight of my trip.The remainder of the tour around Tiananmen Square, Forbidden Kingdom and The Temple of Heaven was paired with a detailed commentary by Tom of which I learnt a lot.

more

May 2023, Munsie

Beijing - city of surprises

A fantastic guide was waiting for us - Jack, who told all the stories with passion and commitment. He also fulfilled those wishes that were not in the plan. I highly recommend visiting Beijing with this guide.

more

May 2023, Joanna i Piotr Kuzebscy

Liu Yuan was a superb guide and a lot…

Liu Yuan was a superb guide and a lot of fun to spend time with during my first visit to Beijing. It was a wonderful intensive three days.

more

May 2023, Pam S.

Great weather and a good trip out with Lily!

Many thanks to my guide Lily for customising the trip to make it as efficient and enjoyable as possible. She arranged to start an hour earlier to beat the crowd and I got to enjoy the Great Wall before the crowd streamed in and while the weather was cool. I requested to switch the next attraction to visit from Temple of Heaven to Ming Tomb and she not only accommodated the prompt request, but made all the necessary arrangements even before the trip coordinator managed to reply! Kudos! Our driver was jovial and friendly, always on top of traffic conditions and took detours to beat slow moving traffic. Hassle free day and I wouldn't have been able to cover the two attractions so easily and comfortably without them!

more

May 2023, Meibao

This was our first time traveling to Beijing

This was our first time traveling to China, so we really wanted to experience some of the major historical sights of Beijing together with a tour guide. Our itinerary was very carefully planned out according to our interests and tailored to our needs. First, we went camping on the Great Wall and hiked from Jiankou to Mutianyu, and the next day we got an in-depth tour of the Forbidden City as well as a tour of the Temple of Heaven and a taiji experience in the gardens. Our tour guide, Ivy, was truly wonderful in preparing and organizing our personalized itinerary. She is very friendly and knowledgeable, and she was always able and willing to answer all of our questions. Ivy provided us with a truly amazing first visit to China and I would warmly recommend China Highlights for everyone who wishes to travel to China and I would especially recommend Ivy as a tour guide for your trips!

more

May 2023, Annalina Wheeler

Tom is the BEST tour guide EVER!

Just had the most AMAZING tour with Tom. He was beyond knowledgeable, so generous with his time and made me feel so at ease which was super important as I am travelling by myself. Thank you Tom for the best day-you have totally made my China trip a fabulous experience, one I will never forget!

more

May 2023, SHARRYN HINCHLIFFFE

Superb service and wonderful time in Beijing

Superb service from Jack who were with us for 4 wonderful days in Beijing. Jack was clearly knowledgeable about the history and able to deliver insight information to us about places. He was also kind and accommodating to my mother who has bad knees. Both China Highlights and Jack were flexible about the itinerary to ensure that we enjoy the best of Beijing. We'll definitely use China Highlights' services again for our next trip to China.

more

May 2023, Chani

Amazing Trip

First time booking a trip with China Highlights and was fortunate to have Sunny as my private tour guide. We went to the Jinshanling section of the Great Wall, then arrived and walked around Gubei Water Town, and then visited the Simatai portion of the Great Wall at night. Was a very enjoyable trip as we were able to see a night time drone show in the sky, ride a private boat through the canals of the Gubei Water Town, and eat a delicious lunch at a local restaurant along the way. Sunny is super knowledgeable when it comes to the history of the Great Wall and took the time to explain various interesting facts and stories which made the trip very meaningful. The driver we had was also a very nice man who was always on time and eager to help. Was an unforgettable experience and would highly recommend Sunny and China Highlights :)

more

May 2023, Allen C

Tour to the great wall from the airport

My guide Tom was ver kind and knowlegable, he explained everything to me about the great wall and even went out of his way to help me the next day at Bejings downtown! amazing service!!! thank you so much Tom!

more

May 2023, Fer Villasefior

Great tour, fantastic guide!

This tour was fantastic! I loved hearing about the history of the Forbidden City and admiring the views at the Great Wall. William was a fantastic tour guide. We were a group of families with several young children, and he was very accommodating and flexible with timing and arrangements. I totally recommend this tour and William as a guide!

more

May 2023, Ryan Corless

Four excellent sightseeing days in Beijing

We had wonderful four days in Beijing. The entire trip was tailored exactly to our wishes. From experiencing local food, to exploring the major sites of the city up to hiking the great wall of China. Additionally, we had two amazing guides Ina and Fan taking care of all the tickets and coordination required. Also, they could not only tell us everything about the sights we visited and give us an insight to local customs and traditions, but they did so in perfect German. The chauffeur service from Mr Chang was also excellent, getting us from A to B without any hazzle. The past couple of days were one of the most carefree trips we have had so far.

more

May 2023, Katha

Great tour from William

Great tour organized by China highlights, our tour guide was William - his knowledge was impressive, his English was great and he was always on time. We did the four day tour including the wall and forbidden city - would definitely recommend to anyone looking for an English tour guide.

more

Apr 2023, Lawrence

Beijing 2 day private tour

The tour itself was great, private driver to and from, my guide Ivy was great English speaking guide. She was very knowledgeable and passionate about her country. Was a great time exploring the Great Wall of china and then my second day did a city tour (forbidden city, hutong tour, summer palace). Felt extremely safe, and was confident having an English guide. Thank you china highlights. (Provide them what you want and they'll make it happen). Prices are reasonable as I looked at a few places but for private tour, my own schedule, and confidence of getting around safely you can't go wrong.

more

Apr 2023, Mark

Very enjoyable

Everything was to the vest standard, the history all very well explained by the Tour Guide in Beijing, Ivy. Really enjoyed it, and appreciated the time.

more

Apr 2023, Jonathan

Amazing Beijing Experience

I had an amazing time in Beijing and glad Tom was my tour guide. He went above and beyond and I'm truly grateful. Tom did all that he could to ensure my stay in Beijing for two days was pleasant and thanks to him, I say that it was. The driver was also nice and courteous, I called him Jon. The company is blessed to have a good tour guide like Tom on their team so if you are planning to come down to Beijing, make sure you ask for Tom. Thank you Christy and Kimmy for replying all my emails with questions that I had.

more

Apr 2023, Pedro V

Great experience

We had a great experience with China Highlights and Roger was highly efficient and helpful planning our itinerary exactly how we needed.

more

Apr 2023, Brenda Sarmanho

Excellent service and tour guide!!

Excellent service and communication from the travel agent Roger Li and amazing tour and experience of Great Wall of China from our tour guide Amber. Highly recommended!

more

Apr 2023, Evangelos Athanasopoulos

Maggie was such a tremendous help for…

Maggie was such a tremendous help for our recent Beijing trip. Very prompt and helpful in helping us plan and adjust/amend to our requests.

more

Apr 2023, Hi

HK-Beijing-Wuhan-Guilin-HK

We travelled first to Beijing for a few days before moving on to Wuhan for the wedding and then for a few days in Guilin along with my son and daughter in law. It was a great trip and all went smothly with the help of the guides we had along the way. William in Beijing and Jenny in Guilin were excellent. Chas in HK was also very helpful in getting us to the right place and the right time to fly home.

more

Apr 2023, Alan Harris
Itinerary Quick Look
Here is a suggested itinerary. We are happy to customize a tour according to your interests.
Day 1
Beijing to Luoyang | The Longmen Grottoes
Plan A: Take a bullet train starting at 09:22 from Beijing. Arrival in Luoyang at 13:32. Meet your local guide in Luoyang at the train station. Tour the Longmen Grottoes in the afternoon. Then enjoy a night tour including Lijing Ancient City Gate and Luoyang Old Town..
Plan B: Take a bullet train at 10:45 from Beijing. Arrival in Luoyang at 14:42. Meet your local guide in Luoyang at the train station. Tour the Longmen Grottoes in the afternoon. Stay to enjoy the magnificent view when the grottoes are lit up at sunset
Choose a plan and we'll customize it according to your interests.
Day 2
Luoyang to Beijing | Shaolin Temple or Peony Park
Head for Shaolin Temple, which will take about 1½ hours by car.
Tour Shaolin Temple including the Pagoda Forest and an exciting kung fu show performed by the monks.
Option in April: If you have no interest in Shaolin Temple and you come in April, it is recommended to visit a peony park to enjoy the national flower of China.
You will be transferred to Train Station. Take the bullet train back to Beijing.
Hotel Selection
—the Icing on the Cake
Boutique hotels are recommended to enrich your travel experience.


FromCNY3,110 / USD485p/p
Based on a private tour for 2 people. Price varies depending on program, travel date, number of people and chosen hotel
Price Includes:
Private air-conditioned business car with big windows and ample space
Round-trip train tickets from Beijing
Activities, hotel, and meals listed in the itinerary
24/7 helpline for while you are traveling
Tour code: ly-4
Start planning your tailor-made tour now. Your 1:1 travel consultant will reply within 1 working day.