Yubeng Holy Massif Hikes
4-Day Yubeng Village Hiking Tour
The top hiking route for snowy mountains in Yunnan Province must be the Yubeng Village trek — it's even better than Tiger Leaping Gorge!
Yubeng Village is a paradise hidden in the interior area of the holy Meili Snow Mountains massif. For hundreds of years, villagers have worshiped the 13 virgin (unclimbed) peaks and the holy mountains are believed to protect the village.
How lucky we are that we can visit this place more easily, which could only be accessed by very long treks in the past! And how much respect we should pay when walking this land "chosen by the gods"!
During this 4-day hiking tour, you can enjoy snow-capped peaks, glaciers, forests, lakes, and waterfalls.Explore a holy land "where gods and mortals live together" in seemingly unbreakable harmony.
Tour 'Wow' Points
The Sacred Meili Snow Mountains Will Stir Your Soul
Indulge in incredible views of the 13 holy snowcapped peaks. Let reverence for the icy mountains and white pagodas purify your heart.


Feel Solemn Tranquility at Kawagarbo's Base Camp and Ice Lake
Hike through primitive pine forests to Ice Lake past the base camp where the China-Japan Mountaineering Team stayed before the holy peak claimed all their 17 lives.


Admire Life-Giving Kawagarbo Snowmelt Waterfalls
The snow on top of inviolable Kawagarbo (main peak) remains untouched by humans. But the sparkling waterfalls from Kawagarbo's snow are a source of spiritual strength as well as sustenance supporting the local Tibetans.


Why Choose Us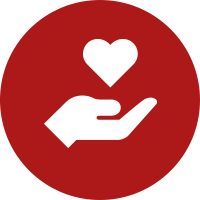 Your Wellbeing is Our Priority.
1-to-1 travel expert
Vaccinated guides
Private Rides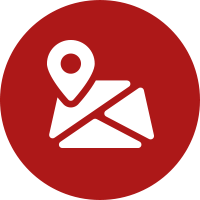 Your Trip is Perfectly Planned.
No crowds
Exclusive Exciting Experiences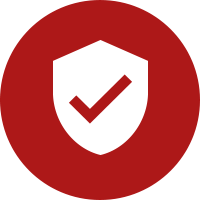 Your Booking is Risk-Free.
No cancellation fee
Free changes
Finish Your Booking in as Quick as 1 Day
1. Tell us your dream travel idea
2. Work out your unique plan with 1 to 1 expert advice
About China Highlights
Since 1998 we've guided everyone ranging from US presidents, Australian Geographic and retired backpackers. Our goal is to create unique trips that take you off-the-beaten path, helping you discover China in a more authentic way. Our motto: "Discovery Your Way!"

We have been travelling around Yunnan…

reviewed Mar 2022, Danielle Toledo
We have been travelling around Yunnan Province for 8 days and it's been amazing. The culture, the food, the people's kindness, all these things made our trip unforgettable. Especially our guide Nancy! The most helpful and friendly guide we could have. We really appreciate her knowledge about the local history and the culture. She's really amazing and we strongly recommend her services. more
Itinerary Quick Look
Here is a suggested itinerary. We are happy to customize a tour according to your interests.
DAY 1
Shangri-La to Yubeng | The Holy Meili Snow Mountains
Drive for about 4 hours from Shangri-La to reach Deqin. Enjoy the Tibetan Plateau scenery along the way.
Stop at a platform for a great view of the Big Bend of the Jinsha River, which is the upper reaches of the Yangtze River. Then continue on to visit the Dongzhulin Monastery, which is located on the side of a mountain.
Go on up to Wunongding Viewing Platform for the classic panoramic view of the Meili Snow Mountains.
Visit Feilai Lamasery, which also faces the peaks of the Meili Snow Mountains.
Drive from Feilai Lamasery to Xidang Village, and then change to a SUV to get to Yubeng Village.
DAY 2
Yubeng | Hiking to Ice Lake
On the first day of the hiking, you will visit Ice Lake at an altitude of 3,800 m (12,000 ft).
Starting from Yubeng Village, you will hike through dense primordial forest to Xiaonong Base Camp, used by the ill-fated China-Japan Mountaineering Team in 1991. Have a rest in the base camp and then continue hiking for another 1½ hours to Ice Lake. The blue lake surrounded by snowy peaks is so pure and peaceful.
Return by the same path to Yubeng. The hiking distance on this day is about 16 km (10 miles) with an ascent of 900 m (3,000 ft).
DAY 3
Yubeng | Hiking to the Holy Waterfall
Hike from upper Yubeng Village to Lower Yubeng in the morning. Then continue through a forest to the holy waterfall. Prayer flags hang in throngs near the waterfall showing the reverence of the local Tibetan people.
Take the same way back to Yubeng Village and stay overnight there.
The hiking distance on this day is about 14 km (9 miles) with an ascent of 560 m (1,800 ft) and a descent of 630 m (2,100 ft)
DAY 4
Yubeng to Shangri-La | Great Ninong Canyon
Say goodbye to Yubeng Village and hike along the spectacular Ninong Canyon to Ninong Village. Your driver will pick you up there and transfer you to Shangri-La.
The hiking distance on this day is about 13 km (8 miles) with a descent of 950 m (3,100 ft).
Hotel Selection
—the Icing on the Cake
Boutique hotels are recommended to enrich your travel experience.


FromCNY6,390/ USD996 p/p
Based on a private tour for 2 people. Price varies depending on program, travel date, number of people and chosen hotel
Price includes:
Private air-conditioned business car with big windows and ample space
Activities, hotels, and meals listed in the itinerary
24/7 helpline for while you are traveling
Tour code: zd-3

Quickly inquire about this tour via our WeChat:
chinahighlightstour
Or submit an inquiry below