When Spring's Pink Blends with Mysterious Tibet
8-Day Lhasa, Nyingchi, and Bome Spring Tour
For many travelers, a Tibet tour is high on the bucket list. If you are planning a Tibet trip in spring, the east of Tibet could be an option besides Lhasa.
Spring on a snow-covered plateau might be something you have never experienced: new life in the pure but harsh landscape is especially stunning...When pink peach blossom in the valley softens the glaciated peaks, when Tibetan people "paint" the barley fields green, when the frozen lakes start to melt, when squirrels play again in the forests, eastern Tibet becomes a fairyland on earth.
Take this 8-day Tibet tour to experience all the cultural highlights of Lhasa and the plateau landscape of east Tibet. (xz-26)
Tour 'Wow' Points
Pilgrimage to the Palace That's 'Closest to Heaven'
Immerse yourself in the exquisite chambers on the Potala Palace. Discover the secrets of building this amazing palace.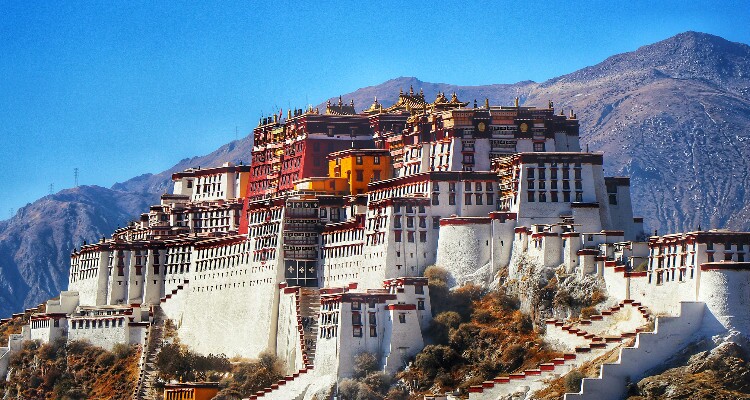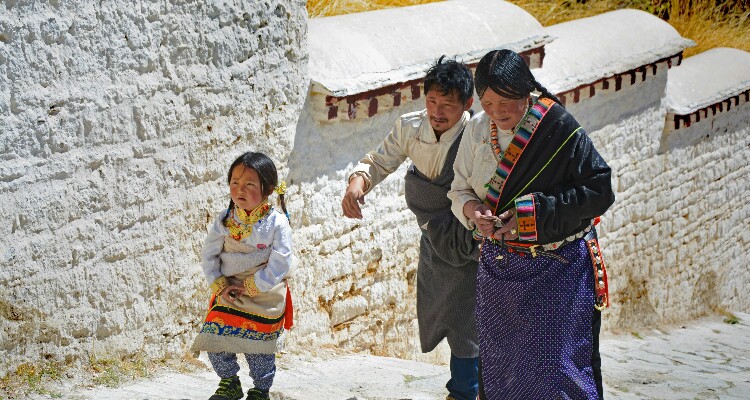 Walk a Local Tibetan Kora (Religious Circuit) on Barkhor Street
Have a city walk to experience the lifestyle and the spiritual world of local Tibetans. And then try a cup of butter tea in a nunnery that is less visited by ordinary tourists.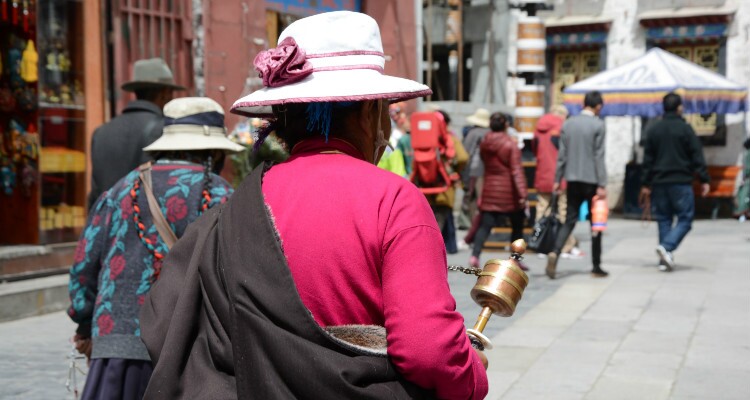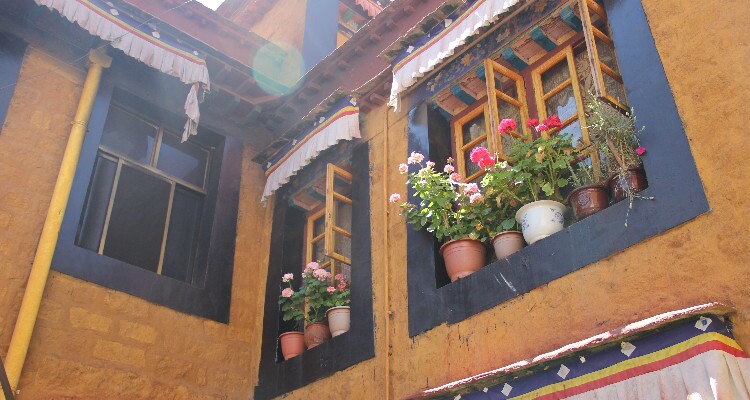 Watch the Exciting Debates between Monks at Sera Monastery
Catch a unique study activity of the Tibetan monks with a timely visit. This is unlikely to be seen in other monasteries.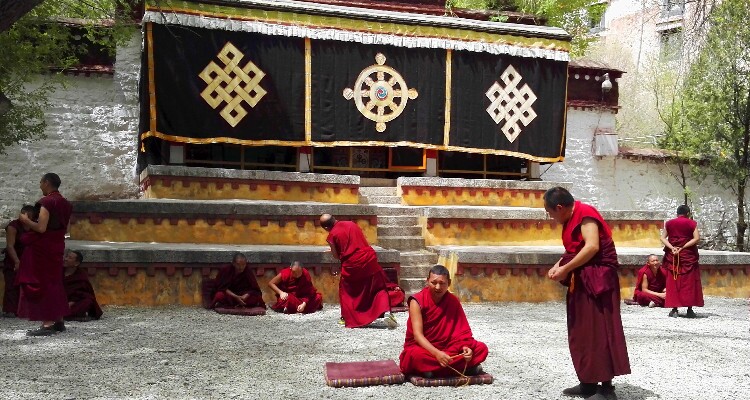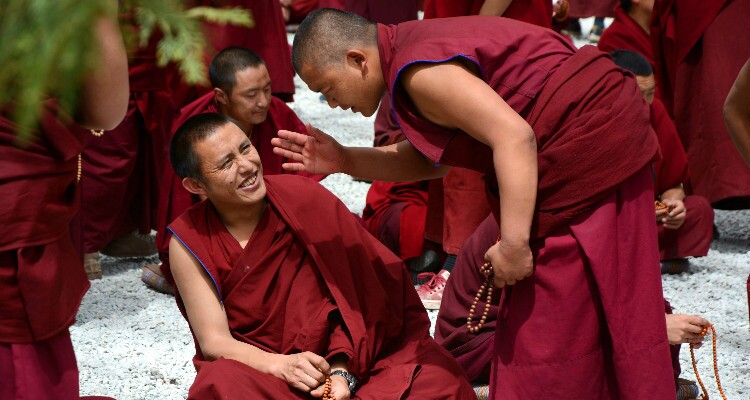 Walk in a Fairyland of White and Pink
Discover eastern Tibet, which might be totally different to your impressions of western Tibet. Snowy mountains and peach blossoms present a deceptively tender and soft Tibet in spring.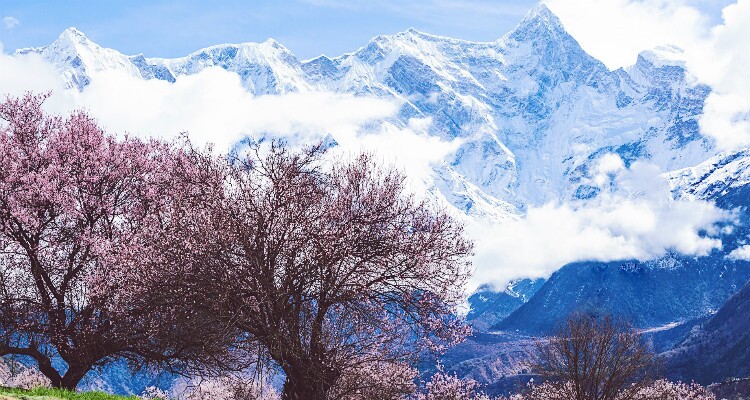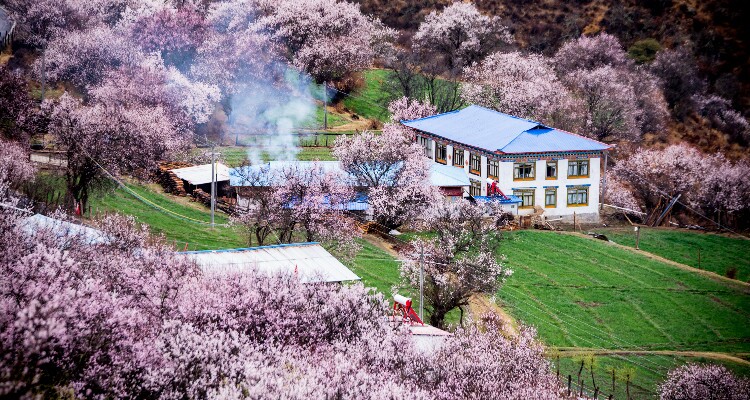 Have a Moderate Hike to See the Biggest Glacier in Tibet
Explore a holy lake, which is usually overlooked by travelers driving along Tibet's most beautiful highway. Marvel at blue ice on the third largest glacier in the world.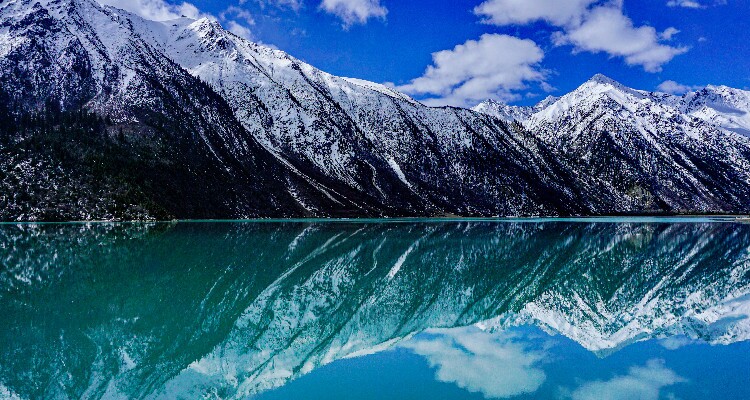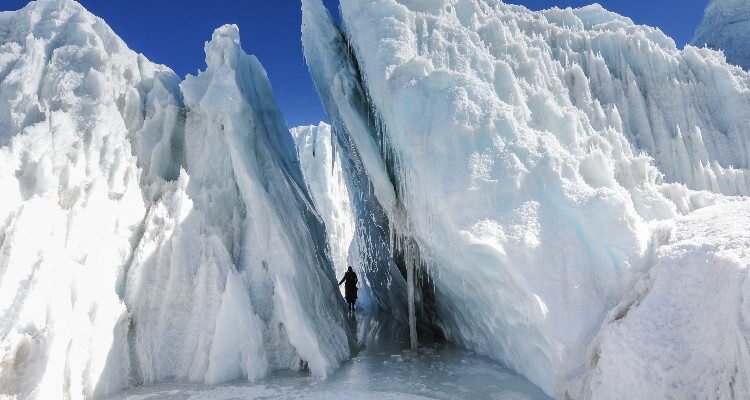 Taste Tibetan Snacks in a Local Family's House
Visit a local Tibetan family's house to experience the Tibetan lifestyle on a plateau pasture. Enjoy some homemade Tibetan snacks and a friendly conversation.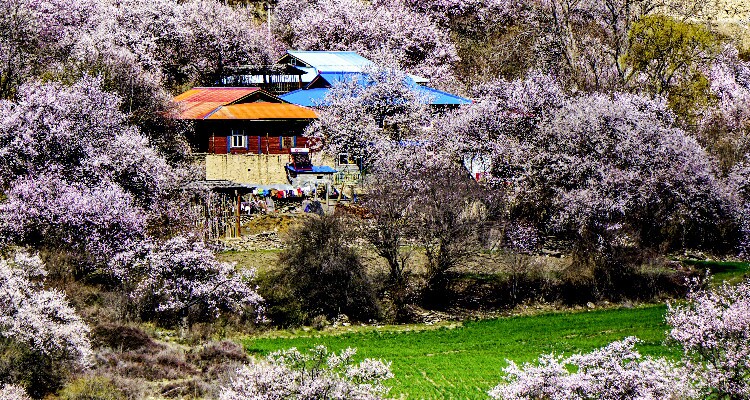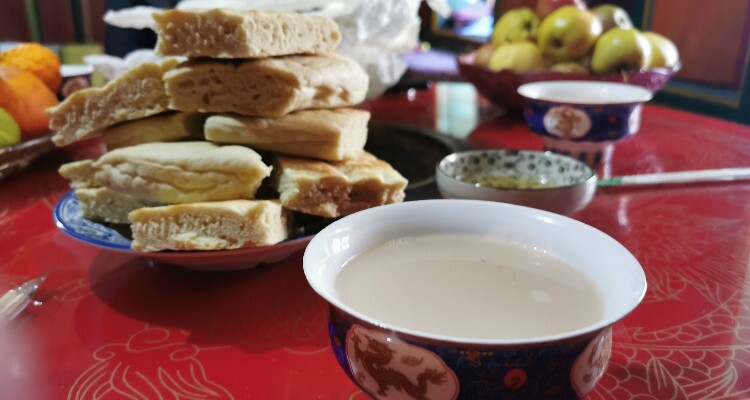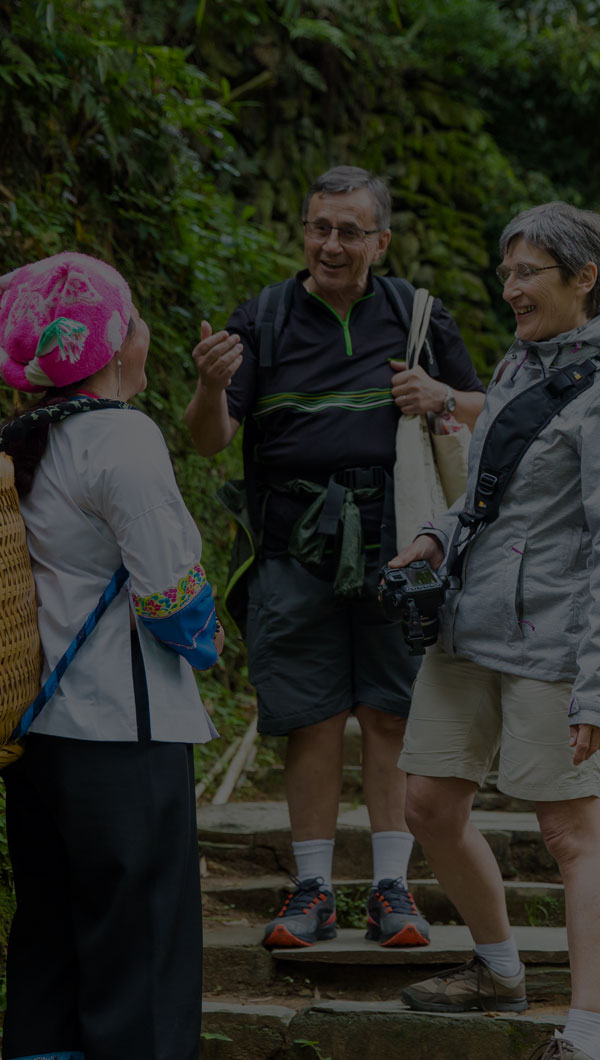 We Fix the Uncertainty & Concern:
Confirm where you can go.
Help guide you to get the required travel documents.
Offer the best options when last minute changes occur.
Promise full refund for any reason when canceling before your arrival day.
Tourist Trap? Never Happens with Us:
You control the pace of the trip and won't be pushed.
No time or money wasted in commission shops.
No no-shows or risky bookings with one-man companies.
Finish Your Booking in as Quick as 1 Day
10000+ Travelers Say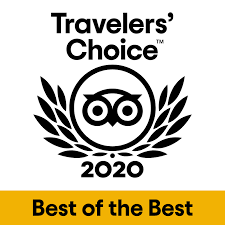 10000+ excellent reviews
Best experience ever!
Our tour guide Mervyn was extremely knowledgeable. We had to change our plans due to a virus closure and she found other activities that we loved! By the end of the trip we felt like we had made a close friend and would enjoy spending time together again.
Angela T from US, July, 2020
Tour Map
Itinerary Quick Look
Here is a suggested itinerary. We are happy to customize a tour according to your interests.
DAY 1
Lhasa | Lhasa Arrival
Welcome to the 'Sun City', Lhasa. Your private guide and driver will meet you at the airport and transfer you to your downtown hotel. Relax for the rest of the day to get used to the altitude.
DAY 2
Lhasa | Potala Palace, Jokhang Temple, and Barkhor Street
Visit Tibet's most famous landmark — the Potala Palace — in the morning. Enter the palace and see exquisite murals, decorated statues, and antiques. Follow the local people walking around the palace and feel their piety.
Watch religious pilgrims prostrating themselves at the front gate of Jokhang Temple and stroll around Barkhor Street.
Explore Ani Tsankhung Nunnery — a quiet but active convent, where females study Buddhism. Have a chat with the nuns and enjoy a cup of butter tea.
DAY 3
Lhasa | Norbulingka, Sera Monastery, Drepung Monastery
Start your tour at Norbulingka. There you can appreciate the beautiful gardens and see local people going about their daily lives. A Tibetan opera might be showing.
Explore history-filled Drepung Monastery, the first and largest monastery in Tibet, which dates back to 1416. It housed Dalai Lamas before the Potala Palace.
In the afternoon, visit Sera Monastery, comprising a great sutra-chanting hall, a college, and 32 dormitories. Watch the monks' debate and enjoy their special "dance".
DAY 4
Lhasa to Nyingchi | Basomtso Lake and Gala Village
Drive from Lhasa to Nyingtri. Enjoy amazing scenery along the highway. Stop at Basomtso — a green lake surrounded by pine trees that is quite different from the austere holy lakes in the west of Tibet.
Encounter the pink and white spring of Tibet in Gala Village.
DAY 5
Nyingchi to Bome | Lulang Forest,Peach Blossom and Villages
Explore Lulang Forest and enjoy the valleys' peach blossom. Forest, grassland, wild flowers, wondering cattle and sheep, Tibetan houses, and the snowy mountains create a picture of paradise.
Dance with local Tibetans around a bonfire in the evening.
DAY 6
Bome | Rawok Lake and Laigu Glacier
Drive from Bome to Rawok Lake. The bright and peaceful lake reflects the snow-capped mountains around it if it is not too windy — a heavenly picture. At the end of the lake, you will explore one of the three largest glaciers in the world and the biggest glacier in Tibet, Laigu Glacier. Have a moderate hike to enjoy the amazing shapes of the ice. The blue ice will impress you a lot if it is sunny.
Find local hospitality in a local Tibet family's house in Laigu village. Enjoy some homemade Tibetan snacks and a friendly conversation.
DAY 7
Bome to Nyingchi | Spruce Forest and Mt. Nnamjagbarwa
Drive back to Nyingchi from Bome. Explore the forest near Gangxiang village, which is one of the ten most beautiful primeval forests in China.
Stop at a platform for a magnificent view of Nnamjagbarwa Mountain. Its main peak is more than 7,700 meters (25,000 ft) above sea level. Hang a prayer flag and make a wish toward the holy mountain if you like.
DAY 8
Nyingchi Departure
Nyingchi Airport transfer
Hotel Selection
—the Icing on the Cake
Boutique hotels are recommended to enrich your travel experience.
FromCNY17,330p/p
Based on a private tour for 2 people. Price varies depending on program, travel date, number of people and chosen hotel
Price includes:
Private air-conditioned business car with big windows and ample space
English speaking local guide
Activities, hotels, and meals listed in the itinerary
24/7 helpline for while you are traveling
Contact us via WeChat or click the red button to start planning.
chinahighlightstour