A Physical and Cultural Adventure in Tibet
7-Day Tibet Tour including Trekking and Camping
This is an exclusive tailor-made Tibet tour subverting the classical ones. It is designed for the people who want to combine the culture experience and light adventures.
It includes the essence of Tibetan culture, but avoids being heavy on monastery visits. It journeys out to the beautiful plateau scenery and gets off the beaten path. It allows you to take an adventure into the undeveloped land of nomads and yaks without multi-day trekking and a heavy pack. It will truly bring you into touch with authentic and quintessential Tibetan life.
This 7-day tour including trekking and camping will be a once-in-a-life experience that will bring the mysterious Tibet in your mind's eye to life.
Tour 'Wow' Points
Trek to Discover the Hermitages and Hillside Views of the Lhasa River Valley
Enjoy a trek on the mountains to find the site where Tibetan characters were created and the incredible view of Lhasa city and its valley. Catch the monks' debates in Sera Monastery at the end of the trek.


Go with a Local Tibetan Back to His Hometown
Visit a Tibetan village hidden in a beautiful valley untouched by travelers, say hello to the villagers, and visit a local Tibetan's house to experience their daily life. Talk with a Tibetan monk from the monastery in the village.


Camp with a Nomadic Family on their Pasture
Have a camping experience on the plateau's upland without carrying all the equipment by yourself. Enjoy a starry night and a delicious hotpot right by your tent.


Experience Working with Tibetan Nomads
Camp with a nomadic family on their pasture. Take part in their daily work. Experience making yogurt cheese or butter, milking the yaks, or even drying yak dung, which is an important fuel.


Pilgrimage to the Palace That's 'Closest to Heaven'
Immerse yourself in the exquisite chambers on the Potala Palace. Discover the secrets of building this amazing palace.


Walk a Local Tibetan Kora (Religious Circuit) on Barkhor Street
Feel the piety of local Tibetans as you see them worship with their whole body touching the ground. Explore a local market to experience Tibetan daily life and sit in a peaceful nunnery for a cup of sweet tea that's loved by locals.


Enjoy a Picnic on the Bank of the Holy Lake
Pilgrimage to the Lake Yamdrok and enjoy a picnic at the loneliest lamasery in Tibet with an exclusive view of the lake.


Why Choose Us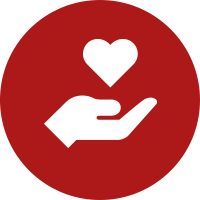 Your Wellbeing is Our Priority.
1-to-1 travel expert
Vaccinated guides
Private Rides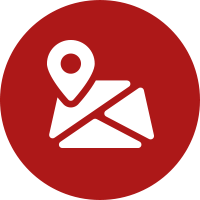 Your Trip is Perfectly Planned.
No crowds
Exclusive Exciting Experiences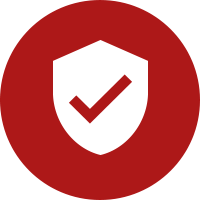 Your Booking is Risk-Free.
No cancellation fee
Free changes
Finish Your Booking in as Quick as 1 Day
1. Tell us your dream travel idea
2. Work out your unique plan with 1 to 1 expert advice
About China Highlights
Since 1998 we've guided everyone ranging from US presidents, Australian Geographic and retired backpackers. Our goal is to create unique trips that take you off-the-beaten path, helping you discover China in a more authentic way. Our motto: "Discovery Your Way!"

Lhasa Tibet Adventure

reviewed Oct 2021, Samantha Jane
Coco helped us plan our ideal trip to recent trip Tibet. She was informative, patient, and helped us tailor the trip to our own needs. She made excellent suggestions and supported us with the permits, travel itinerary, and even flights. She is an incredible asset to the China Highlights Team! Our local guide Tenzin was also excellent and flexible with us each day. I was hit with some altitude sickness and Tenzin helped me get oxygen and medicine needed. He worked with us each day to help us eat local foods and recommended ideal times to visit sites to minimize wait times. We were able to see everything on our list and eat excellent food. Thank you Coco and Tenzin! more
Itinerary Quick Look
Here is a suggested itinerary. We are happy to customize a tour according to your interests.
DAY 1
Arrive in Lhasa (elevation 3,650 meters)
Your private driver and guide will be ready for you when you arrive in Lhasa. Sit back in a comfortable vehicle, leave the hassles to your guide, and enjoy a trouble-free transfer and check-in to your hotel.
DAY 2
Lhasa | The Holy City and Its People
Pilgrimage to the Potala Palace in the morning. Unlock the technological secrets for building the world's highest palace. Enter its white palace and red palace to enjoy exquisite murals, decorated statues and antiquities, and also stories of the famous King of the Tubo Kingdom and the mysterious Dalai Lamas.
Have a walking tour in the afternoon to discover the history of Lhasa and its people's daily life. Visit Jokhang Temple and explore Barkhor Street including its local market, admire traditional Tibetan architecture, and enjoy a peaceful moment with a cup of Tibetan sweet tea in Ani Tsangkhung Nunnery.
DAY 3
Lhasa | See Lhasa from Another Angle
On day 3, you will "jump" out of Lhasa city with a leisurely 6-hour hike into the hills in the northern suburbs of Lhasa. Discover the hillside hermitages to get to know more about Lhasa and Tibetan Buddhism. Admire the magnificent panoramic view of Lhasa city and the whole Lhasa River Valley.
Catch the interesting monks' debates in Sera Monastery at the end of the hike.
DAY 4
Lhasa | Holy Lake Yamdrok (elevation 4,500 m)
In the morning, you will be driven for about 2 hours from Lhasa to Lake Yamdrok. After viewing the lake from the popular platform, you will get off the beaten path with a drive along the lake to a small lamasery on a small island with only one monk. It is regarded as the loneliest lamasery in Tibet.
Enjoy an exclusive view of the lake and a picnic there before returning to Lhasa.
DAY 5
Lhasa to Galie | Back to a Tibetan's Hometown
Day 5 begins with a drive from Lhasa to Galie village, which has never been touched by other tourists. Walk around this beautiful valley, say hello to the villagers, and visit a local Tibetan household to discover the real life of Tibetan people.
Have a chat with a monk in the village's small lamasery. He will be happy to answer your questions if you are curious about a Tibetan Buddhist monk's life and study.
Then hike about 2 hours up to a hillside pasture and visit the nomadic family there. Cook and enjoy a dinner with the Tibetan family. Sleep in your tent right by the nomads'tent.
DAY 6
Galie to Lhasa | Experience Yak Pasture Work
You will take part in the work of the local Tibetan nomads. You might experience making yogurt, cheese, or butter, herding and milking the yaks, or even drying and collecting yak dung fuel! The activities depend on the working schedule of the local Tibetans on the day.
After a picnic lunch, you will say goodbye to the lovely Tibetan people, hike back to the village, and then drive back to Lhasa.
After breakfast, your private guide and driver will take you to the airport for your departure..
Hotel Selection
—the Icing on the Cake
Boutique hotels are recommended to enrich your travel experience.


FromCNY10,950 / USD1,696 p/p
Based on a private tour for 2 people. Price varies depending on program, travel date, number of people and chosen hotel
Price includes:
Tibet Travel Permits
Private air-conditioned business car with big windows and ample space
All the equipment and provisions for camping and transport them during trekking
Activities, hotels, and meals listed in the itinerary
24/7 helpline for while you are traveling
Tour code: xz-38
Start planning your tailor-made tour now. Your 1:1 travel consultant will reply within 1 working day.

Quickly inquire about this tour via our WeChat:
chinahighlightstour