The Past Prosperity of Dali
4-Day Dali and Tea Horse Road Experience Tour
When you heard about Dali for the first time, you might have been attracted by the beautiful scenery of the Cangshan mountains and Erhai Lake. However, the amazing landscape is just one part of the charming Dali. The hardworking and talented Bai people have created an abundant historical and cultural treasure trove in Dali.
In this 4-day Dali tour, you will start from Dali and explore Jiangchuan, Shaxi, and Nuodeng, which are ancient towns on the lost Tea Horse Road. Go beyond the usual tour attractions to find the great things bequeathed by the Bai people's traditions and history.
Tour 'Wow' Points
Recall the Fading Memories of Caravans in Shaxi Ancient Town
Visit the last remaining market town on the ancient Tea Horse Road — Shaxi. The shining wall, the ancient stage, bridge, and grand courtyard still tell stories about the horse caravans.


Take Part in Traditional Salt and Ham Production
Discover a place of product origin on the ancient Tea Horse Road. Experience making salt, one of the important trade goods, and salt and taste the delicious ham preserved by the local salt.


Relax Yourself in an Old and Peaceful Village
Enjoy a big meal of local ham, then try the wonderful foot bath with a herbal infusion made by the local Bai people, which will relax you ready for sweet dreams in the starry night.


Why Choose Us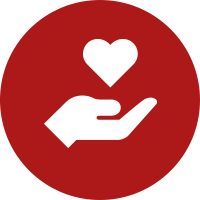 Your Wellbeing is Our Priority.
1-to-1 travel expert
Vaccinated guides
Private Rides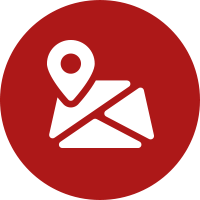 Your Trip is Perfectly Planned.
No crowds
Exclusive Exciting Experiences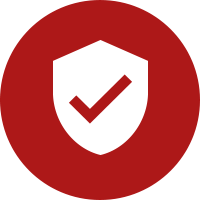 Your Booking is Risk-Free.
No cancellation fee
Free changes
Finish Your Booking in as Quick as 1 Day
1. Tell us your dream travel idea
2. Work out your unique plan with 1 to 1 expert advice
What Our Customers Said

Dali is Delightful with Nancy

A most delightful 3-day trip to Dali was had this past Golden Week thanks to #ChinaHighlights and our most amazing tour guide Nancy! Nancy was able to navigate and keep our travel group of 16 persons on task with a full itinerary including: Shaxi SiDeng Street, Xinjiao Temple, Erhai Lake cruise, a tour of Xizhou (Bai tie-dying and silk art), a cable car ride to Cangshan Mountain, Three Pagodas, and the Ancient City of Dali. Despite several pre-trip COVID-related challenges that included itinerary changes, we were AGAIN in the best of hands with CH, our driver, Mr. He, and Nancy. Dali was absolutely breathtaking and we were so fortunate to have Nancy leading us on a most memorable journey where we met the people of Dali, enjoyed the local fresh foods, along with the most perfect weather - we couldn't imagine anyone taking a trip to Dali without Nancy!

more

Oct 2022, Erin

Bai-curious in Dali

We had a fantastic time in Dali, our host Alice was very knowledgeable and flexible. She enhanced the good times with her positive and laid back attitude. We learned much about the Bai culture and took part in the torch festival celebration. We had an amazing bike ride round the lake and a memorable trip up the mountain in a cable car. China Highlights and Alice made every part of the tour straightforward and gave us great peace of mind when navigating the COVID rules. We can't wait to visit again in future with family and friends.

more

Jul 2022, Michael H

Outstanding days in Dali

We have asked China Highlights to organize our Yunnan vacations. Our experience in Dali was outstanding: the program was good, and our guide Carrie Li was wonderful! She made us feel part of the culture, of the history.

more

Jul 2021, Bruno Duarte Alves

A Day in Dali

We only had one day in Dali. Alice with China Highlights made Dali come alive for us. She explained the clothes, houses and history by taking us to the local market and walking us through the streets of Dali. We visited Dali houses, saw an Embroidery School, an Old Antique Market and the fishing village near the lake. She did a great job showing us Dali and yet keeping us away from crowds and tourist attractions.

more

Jul 2021, 244pattm

Thank you China Highlights

We cannot overstate how fantastic our holiday with China Highlights has been. From the efficient, empathetic and attentive booking of the trip through Monica, to the wonderful guides including Peter (Lijiang), Baima (Shangrila) and the all-knowledgeable and effervescent Nancy in Dali.

more

Jul 2021, joannasQ1065GL

Lovely Time in Dali

Nancy really went above and beyond to let us try delicious foods, experience local culture, teach us about history and art, and adapt the trip to what we wanted! Everywhere we went was worth going to (local market, silk artisans, horse carriage ride, local lunch with a family, etc). I would highly recommend the experience!

more

Jul 2021, Amy Vernon

We are finishing our 1.5 day tour with Nancy today, and we are sad to leave her as we head to a new city! She has shown us around her hometown of Dali and it has been such a beautiful experience. Nancy is so friendly, her English is great, and she has been very helpful and flexible. Super sweet woman and we feel so grateful to have had her as our guide, even for just a short time. Nancy did a great job giving us authentic (non-touristy) experiences.

more

Jul 2021,

Tour Guide Nancy - amazing!!!

Nancy is so friendly, her English is great, and she has been very helpful and flexible. Super sweet woman and we feel so grateful to have had her as our guide, even for just a short time. Nancy did a great job giving us authentic (non-touristy) experiences. Highly recommend her to any future travelers!

more

Jul 2021, acd1520
Tour Map

Itinerary Quick Look
Here is a suggested itinerary. We are happy to customize a tour according to your interests.
DAY 1
Dali to Shaxi | Discover the Real Cultural Center of Bai
Starting from Dali, you will drive to Shanxi and visit the ancient town of Jianchuan on the way. It enjoys the reputation of the real cultural center of the Bai ethnic minority. The residential houses, the city gates, the temples, and the bridge are still in the ancient Bai style.
Visit a workshop where a typical handicraft of Bai people, Buzha, is carried out. It comprises colorful cloth with embroidery and wormwood to keep insects and evil spirits away. A Buzha master will show you this beautiful folk art. It is a great chance to meet people who love and protect the culture of their nationality.
In the afternoon, explore the historical temples and the Buddhist caves hidden in the Mt. Shibaoshan which tell the stories of the ancient kingdom in Dali area.
DAY 2
Shaxi to Nuodeng | The Memory of Horse Caravan
Tour Shaxi Ancient Town in the morning. Visit Xingjiao Temple, Square Street, the ancient stage, and the Yujing bridge. Listen to the stories of horse caravans in a private museum devoted to Tea Horse Road trade caravan paraphernalia.
Before arriving Nuodeng, drive up a mountain for an incredible yin-yang symbol view made by the Nuodeng River, a tributary of the Lancang (Mekong) River.
DAY 3
Nuodeng | The Place of Origin on the Tea Horse Road
Uncover its stories recorded on the old Taoist temple, the old pavilion, the traditional residential houses, the ancient salt well, and the family ham-making workshop. Witness how local people produce salt and preserve ham, which used to be popular goods traded on the Tea Horse Road.
Relax yourself in this old and peaceful village. Enjoy a big meal with ham, try the wonderful foot bath with the herbal soup of the local Bai people, and have a good dream in a starry night.
DAY 4
Nuodeng to Dali and Departure
Drive from Nuodeng to Dali. Your private guide and driver can escort you to your hotel in Dali or to the airport or train station for your next destination.
Hotel Selection
—the Icing on the Cake
Boutique hotels are recommended to enrich your travel experience.



FromCNY4,860 / USD756 p/p
Based on a private tour for 2 people. Price varies depending on program, travel date, number of people and chosen hotel
Price includes:
Private air-conditioned business car with big windows and ample space
Activities, hotels, and meals listed in the itinerary
24/7 helpline for while you are traveling
Tour code: dal-2
Start planning your tailor-made tour now. Your 1:1 travel consultant will reply within 1 working day.

Quickly inquire about this tour via our WeChat:
chinahighlightstour