Sense Spring Vitality in Southwest China
5-Day Kunming, Luoping, and Wanfenglin Tour
Luoping — a place where you're spoiled for spring scenery — attracts people's eyes every February and March. The vast vistas of yellow flowers combine with the toothy or terraced landscape to form views of barely-imaginable beauty. We have the locals to thank for these heart-stirring scenes.
As you travel east from Kunming, you will be impressed by the limestone landforms (karst formations) that China abounds in. Enjoy the hills, terraces, and fields in Luoping. Marvel at the endless peak forest and peak clusters in Wanfenglin. But more than this, be touched by the peaceful rural life and hard-working local people that make the difficult-to-farm countryside burst into life with canola brilliance.
This 5-day Kunming, Luoping, and Wanfenglin tour is the best choice for your China spring outing. It is all about the spring, amazing landscapes, and rural life.
Tour 'Wow' Points
Dive into an Ocean of Yellow Flowers
Enjoy the incredible views created by nature's awesomeness and human beings' hard work. Sense spring as you never have before.

Visit China's largestflower market. Try to buy as many flowers as you can with 10 yuan.

Be Kissed by the Mountain Breeze and Listen to the Singing of Birds
Discover the most classic and beautiful limestone formations in China. Slow down your pace to feel the breath of nature and the pulse of rural life.

Taste authentic local food at a village fair.

Pick some fresh vegetables in the fields and cook them for dinner.

Soak in a hot spring with rice field scenery around you.

Plunge into "the Most Beautiful Scar on Earth" and Witness a Modern Miracle of Man
Hike in a canyon with cliffs curtained by waterfalls, and be impressed by trains running across the bridge high aboveyour head.


Why Choose Us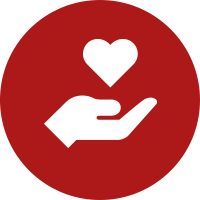 Your Wellbeing is Our Priority.
1-to-1 travel expert
Vaccinated guides
Private Rides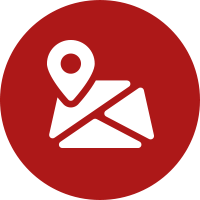 Your Trip is Perfectly Planned.
No crowds
Exclusive Exciting Experiences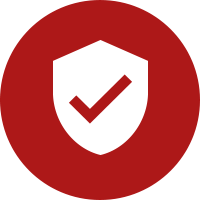 Your Booking is Risk-Free.
No cancellation fee
Free changes
Finish Your Booking in as Quick as 1 Day
1. Tell us your dream travel idea
2. Work out your unique plan with 1 to 1 expert advice
About China Highlights
Since 1998 we've guided everyone ranging from US presidents, Australian Geographic and retired backpackers. Our goal is to create unique trips that take you off-the-beaten path, helping you discover China in a more authentic way. Our motto: "Discovery Your Way!"

We have been travelling around Yunnan…

reviewed Mar 2022, Danielle Toledo
We have been travelling around Yunnan Province for 8 days and it's been amazing. The culture, the food, the people's kindness, all these things made our trip unforgettable. Especially our guide Nancy! The most helpful and friendly guide we could have. We really appreciate her knowledge about the local history and the culture. She's really amazing and we strongly recommend her services. more
Tour Map

Itinerary Quick Look
Here is a suggested itinerary. We are happy to customize a tour according to your interests.
Meet your private local guide in the arrival hall after walking out of the luggage claim area. Our guide will help you check-in and make sure everything at the hotel is satisfactory.
If you arrive during daytime, you can walk to Green Lake Park near your hotel, where you are likely to find local people in traditional dress dancing together. You are welcome to enjoy them.
DAY 2
Kunming to Luoping | The First Sight of Spring Flowers
Visit Dounan Flower Market, the biggest fresh cutting flower market in Asia, in the morning. Drive on eastwards in the afternoon. Enjoy the views of canola flowers growing in the coil-like terraced fields. Let the spring color fill your eyes.
DAY 3
Luoping to Wanfenglin | Peak Forest in Spring
Get up early to catch the pretty view of the peak forest and flower ocean at Jinji Hills with the dawn sunlight and morning mists. Climb up to a platform for a panoramic view, and walk into the fields to get a close look at the lovely yellow flowers.
Stop at Duoyi River on the way to Xingyi(Wanfenglin). Discover the lifestyle of the ethnic minority Buyi people. After checking-in at your hotel in a village of Wanfenglin — '10,000 Peak Forest', treat yourself to the hot spring and a wonderful sunset.
DAY 4
Wanfenglin | Great Landscape and Great People
Skipping the big golf car shared by 20 tourists, you will tour Wanfenglin in your own VIP car in the morning. Stop at the platforms for the amazing views of the peak forest and peak cluster. The landscape is a miracle created by nature. The fields, villages, and people who make their living there could also touch you in a profound way.
Visit Xianahui village to feel the spirit of local life. Walk around the market to find the foods of their daily life. Try some delicious local snacks, or even challenge yourself to their incredible pickles, if you like.
Enjoy some free time in the afternoon. Have a relaxing bike ride or walk around the fields. Or just sit on the balcony of the resort, facing the peaks and fields. Enjoy the breeze and the sound of the wind chimes.
You could also step into the resort's farmland to pick the vegetables you would like to eat and arrange your own dinner in the resort. Your guide can be on hand to help with translations and answering your questions about local farming and produce.
DAY 5
Wanfenglin | Maling River Canyon and Departure
Hike in Maling River Canyon to enjoy the incredible scenery formed by cliffs and waterfalls. Witness a super engineering project of China's, which bridges the deep chasm majestically, while leaving its natural beauty intact. Transfer to the airport in the afternoon.
Hotel Selection
—the Icing on the Cake
Boutique hotels are recommended to enrich your travel experience.



FromCNY6,860 / USD1,067 p/p
Based on a private tour for 2 people. Price varies depending on program, travel date, number of people and chosen hotel
Price includes:
Private air-conditioned business car with big windows and ample space
Activities, hotels, and meals listed in the itinerary
24/7 helpline for while you are traveling
Tour code: km-7
Start planning your tailor-made tour now. Your 1:1 travel consultant will reply within 1 working day.

Quickly inquire about this tour via our WeChat:
chinahighlightstour