Sense Spring Vitality in Southwest China
5-Day Kunming, Luoping, and Wanfenglin Tour
Luoping — a place where you're spoiled for spring scenery — attracts people's eyes every February and March. The vast vistas of yellow flowers combine with the toothy or terraced landscape to form views of barely-imaginable beauty. We have the locals to thank for these heart-stirring scenes.
As you travel east from Kunming, you will be impressed by the limestone landforms (karst formations) that China abounds in. Enjoy the hills, terraces, and fields in Luoping. Marvel at the endless peak forest and peak clusters in Wanfenglin. But more than this, be touched by the peaceful rural life and hard-working local people that make the difficult-to-farm countryside burst into life with canola brilliance.
This 5-day Kunming, Luoping, and Wanfenglin tour is the best choice for your China spring outing. It is all about the spring, amazing landscapes, and rural life.
Tour 'Wow' Points
Dive into an Ocean of Yellow Flowers
Enjoy the incredible views created by nature's awesomeness and human beings' hard work. Sense spring as you never have before.

Visit China's largestflower market. Try to buy as many flowers as you can with 10 yuan.

Be Kissed by the Mountain Breeze and Listen to the Singing of Birds
Discover the most classic and beautiful limestone formations in China. Slow down your pace to feel the breath of nature and the pulse of rural life.

Taste authentic local food at a village fair.

Pick some fresh vegetables in the fields and cook them for dinner.

Soak in a hot spring with rice field scenery around you.

Plunge into "the Most Beautiful Scar on Earth" and Witness a Modern Miracle of Man
Hike in a canyon with cliffs curtained by waterfalls, and be impressed by trains running across the bridge high aboveyour head.


Why Choose Us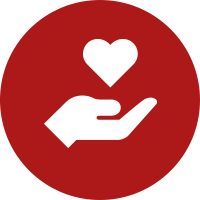 Your Wellbeing is Our Priority.
1-to-1 travel expert
Vaccinated guides
Private Rides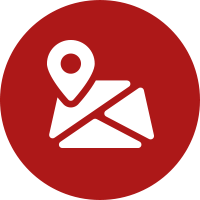 Your Trip is Perfectly Planned.
Less crowded
Exclusive Exciting Experiences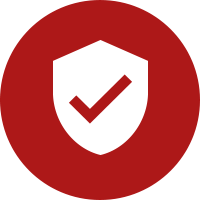 Your Booking is Risk-Free.
No cancellation fee (up to 22 days before departure)
Free changes
Finish Your Booking in as Quick as 1 Day
1. Tell us your dream travel idea
2. Work out your unique plan with 1 to 1 expert advice
98.8% positive customer reviews among 10,000+




98.8% positive customer reviews among 10,000+

Best Decision Engaging China Highlights - Yunnan

Local guide from Kunming @ 程靖淇 is calm , well mannered and accommodated all the ladies whims and fancies ??as we were very overwhelmed with the harsh afternoon.

more

May 2023, Sherwee

Excellent Tour of Yunnan

China Highlights prepared an excellent trip for us in Yunnan. Murphy, Frank, Lily and Daniel were amazing! They were kind, knowledgeable and went above and beyond to make our trip enjoyable! We had the same driver for our time in Dali to Shangri-La and he was fantastic. He was kind, respectful and focused on the safety of his passengers! I would absolutely book another trip with these guides and driver. Thank you for a wonderful trip!

more

Aug 2021, Ashley Meadows

5 stars!

What a memorable and smooth trip with China Highlights! I will most definitely be choosing China Highlights for my next adventure. My friend and I organized two private trips with them back to back, one through Qinghai/Gansu and this one through Yunnan. I give both experiences five stars. As for our Yunnan tour specifically, I believe that this trip is well-worth its value. How awesome is it to just "show up" and have everything organized for you, with friendly guides and drivers to take you where you need to go, explaining all you need to know along the way. The trip was seamless and well-organized, and accommodations were comfortable even when choosing the more economical options. We opted for the 8 day trip (the first and last day of which were arrival and departure, so 6 true days of sightseeing). This included Kunming, Dali, Lijiang, and Shangri-la. If you are okay with a high-paced trip, this is a great option to see the main highlights in a short time.

more

Aug 2021, ruth_charity

Nancy Lee - China Highlights , Professional Guide

I am impressed by Nancy Lee's professionalism. She has high energy , thoughtful , eloquent and resourceful and execute well in all our requests . She is detailed and highly recommend her excellent service to all who visit Yunnan . To add on, Nancy has excellent skills in photo taking! Driver Tang is very helpful , thoughtful and has a great sense of humour . I enjoyed my Dali , Shaxi trip from 17-20April 23 and will definitely engaged Nancy

more

Apr 2023, Beautifoo

Enjoyable and memorable trip

Personally, we are very happy and fortunate to have Nancy been appointed as our dedicated local guide to both, Shaxi and Dali. Nancy is very professional, helpful, resourceful and thoughtful guide which made our ladies' trip a very enjoyable and memorable. We love ? her.

more

Apr 2023, Jane Foo

Unforgettable Yunan trip

We have a wonderful tour guide Ms Nancy Lee who make our trip so memorable. She is so knowledgeable with China History, a great facilitator.and very professional. Nancy is very accommodative and goes all way out to make our trip a fun and interesting. We will also want to express our gratitude to Mr Tang, our driver who is so attentive, makes us laugh and entertain us with great songs and jokes. They looked after us on a five days trip to Shaxi and Dali. We will definitely engage their services again when we are back. Fantastic experience! Highly recommend to use China Highlights.

more

Apr 2023, Patricia T

Thanks for the memorable experience! I love Dali!

With Nancy as our tour guide, we really get to see a lot of authentic local attractions and taste local cuisine in Shaxi and Dali. She is knowledgeable and provided good advice. We really appreciate her as our tour guide. The driver Mr Tang is a very safe and patient driver. He has also given us a lot of laughter along the way. Very humorous.

more

Apr 2023, Hazel Tan

A great tour of Dali, a beautiful city!

Our China Highlights tour guide, Grace, was very knowledgeable about the local sites, culture, history, and mythology. She was also very helpful in providing information about transportation between the airport and the hotel, and communicating with the hotel staff in Mandarin when we needed help with that. The activities China Highlights arranged were really fun and worthwhile and the car that took us around made it possible to see the key sites but not waste time trying to figure out how to get to the sites by ourselves. A great tour of a beautiful city! We were highly satisfied.

more

Jan 2023, Nadav Katz

Stunning nature and beautiful culture

We had a fantastic time traveling with China Highlights to Lijiang, Shaxi and Dali. The dry winter season was perfect without the crowds and with beautiful blue skies most of the time. The first part of the tour we enjoyed with our great guide Lee and for the second part the amazing Daisy took over.

more

Dec 2022, Elizabeth H

Dali is Delightful with Nancy

A most delightful 3-day trip to Dali was had this past Golden Week thanks to #ChinaHighlights and our most amazing tour guide Nancy! Nancy was able to navigate and keep our travel group of 16 persons on task with a full itinerary including: Shaxi SiDeng Street, Xinjiao Temple, Erhai Lake cruise, a tour of Xizhou (Bai tie-dying and silk art), a cable car ride to Cangshan Mountain, Three Pagodas, and the Ancient City of Dali. Despite several pre-trip COVID-related challenges that included itinerary changes, we were AGAIN in the best of hands with CH, our driver, Mr. He, and Nancy. Dali was absolutely breathtaking and we were so fortunate to have Nancy leading us on a most memorable journey where we met the people of Dali, enjoyed the local fresh foods, along with the most perfect weather - we couldn't imagine anyone taking a trip to Dali without Nancy!

more

Oct 2022, Erin

Bai-curious in Dali

We had a fantastic time in Dali, our host Alice was very knowledgeable and flexible. She enhanced the good times with her positive and laid back attitude. We learned much about the Bai culture and took part in the torch festival celebration. We had an amazing bike ride round the lake and a memorable trip up the mountain in a cable car. China Highlights and Alice made every part of the tour straightforward and gave us great peace of mind when navigating the COVID rules. We can't wait to visit again in future with family and friends.

more

Jul 2022, Michael H

Outstanding days in Dali

We have asked China Highlights to organize our Yunnan vacations. Our experience in Dali was outstanding: the program was good, and our guide Carrie Li was wonderful! She made us feel part of the culture, of the history.

more

Jul 2021, Bruno Duarte Alves

A Day in Dali

We only had one day in Dali. Alice with China Highlights made Dali come alive for us. She explained the clothes, houses and history by taking us to the local market and walking us through the streets of Dali. We visited Dali houses, saw an Embroidery School, an Old Antique Market and the fishing village near the lake. She did a great job showing us Dali and yet keeping us away from crowds and tourist attractions.

more

Jul 2021, 244pattm

Thank you China Highlights

to the wonderful guides including Peter (Lijiang), Baima (Shangrila) and the all-knowledgeable and effervescent Nancy in Dali. It has been a holiday we will remember forever. Thank you China Highlights- we already look forward to booking our next holiday with you. Best wishes, Jo, Brett, Mia (16 years) and Tom (14 years)

more

Jul 2021, joannasQ1065GL

Lovely Time in Dali

Nancy really went above and beyond to let us try delicious foods, experience local culture, teach us about history and art, and adapt the trip to what we wanted! Everywhere we went was worth going to (local market, silk artisans, horse carriage ride, local lunch with a family, etc). I would highly recommend the experience!

more

Jul 2021, Amy Vernon

Tour Guide Nancy - amazing!!!

We are finishing our 1.5 day tour with Nancy today, and we are sad to leave her as we head to a new city! She has shown us around her hometown of Dali and it has been such a beautiful experience. Nancy is so friendly, her English is great, and she has been very helpful and flexible. Super sweet woman and we feel so grateful to have had her as our guide, even for just a short time. Nancy did a great job giving us authentic (non-touristy) experiences.

more

Jul 2021, acd1520

In my recent visit to China, I had the chance to explore Dali and its surroundings. The city of Dali in the South West of China in Yunnan province is a beautiful place. There is nature in abundance and the interesting culture of the Bai and Yi minority people to discover. The highlights for me were the "Three Pagodas", and walking on the Cangshan mountain after taking the chair lift. After a long day of sightseeing, the delectable flower pastries of the old town added the sweet finish to my day. While the sights were lovely, what made my visit truly special was my guide Daisy in Dali. She was not only knowledgeable, funny and an absolute pleasure to be with but what really set her apart was her very caring nature. For instance as the weather was pretty cold, she advised to visit the mountain in the afternoon which turned out to be a wise decision; to make for a comfortable drive to Shaaxi which is a longish drive, she bought snacks and by many such acts of caring made the trip a wonderful experience for me. I cannot praise her enough and hope that other travelers to Dali are lucky enough to have Daisy as their guide! I am looking forward to going back to Dali one day and hopefully discover more of it with Daisy again! ---36debim

more

Nov 2019,
Tour Map

Itinerary Quick Look
Here is a suggested itinerary. We are happy to customize a tour according to your interests.
Meet your private local guide in the arrival hall after walking out of the luggage claim area. Our guide will help you check-in and make sure everything at the hotel is satisfactory.
If you arrive during daytime, you can walk to Green Lake Park near your hotel, where you are likely to find local people in traditional dress dancing together. You are welcome to enjoy them.
DAY 2
Kunming to Luoping | The First Sight of Spring Flowers
Visit Dounan Flower Market, the biggest fresh cutting flower market in Asia, in the morning. Drive on eastwards in the afternoon. Enjoy the views of canola flowers growing in the coil-like terraced fields. Let the spring color fill your eyes.
DAY 3
Luoping to Wanfenglin | Peak Forest in Spring
Get up early to catch the pretty view of the peak forest and flower ocean at Jinji Hills with the dawn sunlight and morning mists. Climb up to a platform for a panoramic view, and walk into the fields to get a close look at the lovely yellow flowers.
Stop at Duoyi River on the way to Xingyi(Wanfenglin). Discover the lifestyle of the ethnic minority Buyi people. After checking-in at your hotel in a village of Wanfenglin — '10,000 Peak Forest', treat yourself to the hot spring and a wonderful sunset.
DAY 4
Wanfenglin | Great Landscape and Great People
Skipping the big golf car shared by 20 tourists, you will tour Wanfenglin in your own VIP car in the morning. Stop at the platforms for the amazing views of the peak forest and peak cluster. The landscape is a miracle created by nature. The fields, villages, and people who make their living there could also touch you in a profound way.
Visit Xianahui village to feel the spirit of local life. Walk around the market to find the foods of their daily life. Try some delicious local snacks, or even challenge yourself to their incredible pickles, if you like.
Enjoy some free time in the afternoon. Have a relaxing bike ride or walk around the fields. Or just sit on the balcony of the resort, facing the peaks and fields. Enjoy the breeze and the sound of the wind chimes.
You could also step into the resort's farmland to pick the vegetables you would like to eat and arrange your own dinner in the resort. Your guide can be on hand to help with translations and answering your questions about local farming and produce.
DAY 5
Wanfenglin | Maling River Canyon and Departure
Hike in Maling River Canyon to enjoy the incredible scenery formed by cliffs and waterfalls. Witness a super engineering project of China's, which bridges the deep chasm majestically, while leaving its natural beauty intact. Transfer to the airport in the afternoon.
Hotel Selection
—the Icing on the Cake
Boutique hotels are recommended to enrich your travel experience.



FromCNY6,860 / USD1,067 p/p
Based on a private tour for 2 people. Price varies depending on program, travel date, number of people and chosen hotel
Price includes:
Private air-conditioned business car with big windows and ample space
Activities, hotels, and meals listed in the itinerary
24/7 helpline for while you are traveling
Tour code: km-7
Start planning your tailor-made tour now. Your 1:1 travel consultant will reply within 1 working day.