Pilgrimage to Joseph Rock's Favorite Mountain
1-Day Jade Dragon Snow Mountain Hiking Tour
—"I want to die among those beautiful mountains rather than in a bleak hospital bed all alone."
America explorer Joseph Rock said this in a letter to his friend to express his endless love for Jade Dragon Snow Mountain.
In this one-day Jade Dragon Snow Mountain hiking tour, you will skip the cable car and find yourself walking in Rock's footsteps in the embrace of his favorite mountain. Feel Yulong Mountain with your feet and see its beauty with you own eyes. There are several hiking routes up to the mountain. We are happy to recommend the right one according to your interests.
Tour 'Wow' Points
Discover the Hidden Valley of the 'Milk River' and 'Snow Sea'
Skipping the cable car and tourist crowd, you will hike through the bushes, wade across a little stream, lie down on an alpine meadow, and enjoy the exclusive views of Jade Dragon Snow Mountain that only hikers can.


Hear the Adventure Stories of Joseph Rock in Context
Visit ground-breaking explorer Joseph Rock's former residence in Yuhu Village. Listen to stories about him and the Naxi people who he studied. Time-travel back to Yunnan of the 1920s as you see the pictures taken by Rock.


Why Choose Us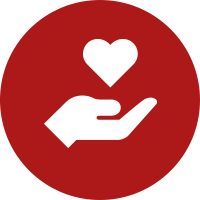 Your Wellbeing is Our Priority.
1-to-1 travel expert
Vaccinated guides
Private Rides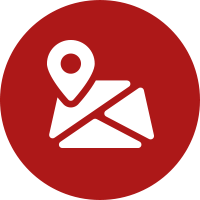 Your Trip is Perfectly Planned.
No crowds
Exclusive Exciting Experiences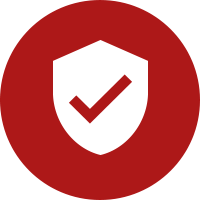 Your Booking is Risk-Free.
No cancellation fee
Free changes
Finish Your Booking in as Quick as 1 Day
1. Tell us your dream travel idea
2. Work out your unique plan with 1 to 1 expert advice
About China Highlights
Since 1998 we've guided everyone ranging from US presidents, Australian Geographic and retired backpackers. Our goal is to create unique trips that take you off-the-beaten path, helping you discover China in a more authentic way. Our motto: "Discovery Your Way!"

We have been travelling around Yunnan…

reviewed Mar 2022, Danielle Toledo
We have been travelling around Yunnan Province for 8 days and it's been amazing. The culture, the food, the people's kindness, all these things made our trip unforgettable. Especially our guide Nancy! The most helpful and friendly guide we could have. We really appreciate her knowledge about the local history and the culture. She's really amazing and we strongly recommend her services. more
Tour Map

Itinerary Quick Look
Here is a suggested itinerary. We are happy to customize a tour according to your interests.
8:00–8:30am
Drive from your hotel in Lijiang Ancient Town to Yuhu Village.
8:30–9:00am
Starting from Yuhu Village where Rock lived for 27 years, you will see typical stone houses of the Naxi people and villagers in their traditional dress on their way to their farms or fields. You will visit Rock's former residence and listen to his adventure stories.
9:00–9:50am
From Yuhu Lake, you will walk uphill for about 40 minutes to Sansi River. In the rainy season (July to October), the water level could get up to your knees. The clean river water comes down from the snow mountain and flows down the valley to Lijiang Ancient Town.
9:50–10:30am
After another 40 minutes' hiking, you will get to Bahe ('Frog's Pool' in Naxi). It is a pool in rainy season and a small patch of meadow at other times.
10:30–11:30am
In the next hour, you will hike up the slopes of the mountain between the bushes and rocks. And then you will get to a big piece of meadow at Ganheba (干河坝 'Dry River Embankment'). There is no water in the stream there in spring, autumn, and winter. The pleasant breeze blowing over the grassland will make you want to lie down to look at the blue sky.
Ganheba is formed from scree washed down and out by the snowmelt. As you go west, the river bed gets more and more narrow. The peaks on both sides are covered by snow in winter and spring.
11:30–1:00pm
Hike on the Ganheba plain to Milk River. The white limestone makes the river look like milk. Relax and have some snacks or a simple packed lunch.
1:00–2:30pm
Hike uphill to a view point for the magnificent view of the snow-capped mountain range. Overlook the vast Ganheba and then go across 'Snow Sea'. It is at the end of the Milk River. The white rocks and sand make it look like a sea of snow. There is only water there in the rainy season. Then the color is a lovely blue.
2:30–4:00pm
Hike downhill and enjoy some free time for pictures at the meadow. And then transfer back to your hotel in Lijiang Ancient Town
1. The hike is about 12.5 km (7.7 miles). There is about 600 meters (2,000 feet) of ascent, and normally people need about 5½ hours. This time frame is just for your reference. On our private tours, you can adjust timings flexibly according to your pace and interests.
2. This hiking tour to Ganheba is not available from April 1st to June 15th, 2022, due to local government fire prevention requirements. Your travel advisor will suggest other hiking routes according to your interests.
FromCNY870/USD139 p/p
Based on a private tour for 2 people. Price varies depending on program, travel date, and number of people
Price includes:
Private air-conditioned business car with big windows and ample space
Activities and meals listed in the itinerary
24/7 helpline for while you are traveling
Tour code: lj-5

Quickly inquire about this tour via our WeChat:
chinahighlightstour
Or submit an inquiry below