Gannan: An Earthly Pure Land
6-Day Xiahe, Langmusi and Zhagana Tour
Located in southwestern Gansu Province and the northeast of the Qinghai-Tibetan Plateau, Gannan Tibetan Autonomous Prefecture has both Tibetan culture and stunning plateau landscape.
This area is famous for having a similar feel to Tibet but doesn't require a Travel Permit. With the average altitude of 3000 meters above sea level, you can experience Tibetan culture and enjoy the plateau scenery in comfort and without the risk of altitude sickness.
Here you will see grand prairies, scattered lakes, monasteries, Tibetan villages, unique mountain peaks, and hidden wonderlands. This is a trip you will not want to miss.
Tour 'Wow' Points
Get A True Taste of Tibetan Culture Outside Tibet
Visit the Labrang Monastery to see the monks studying and debating Buddhism and pass by the longest corridor of prayer wheels in the world. Experience the spectacular religious atmosphere in the tranquil pure land of Langmusi.


Walk Through a Stunning Plateau
Explore the serene Zhagana region that has a unique cultural and natural landscape featuring Tibetan-style villages, primitive forests, and mountains formed by ancient glaciers.


Enjoy the Breathtaking Views of Nuoergai Grand Prairie
Stand by the First Bend of Yellow River and look out at the endless wetland dotted with beautiful lakes. Watch the water birds fly over the rose willows and appreciate the sunset views of the Yellow River surrounded by vast prairie.


Why Choose Us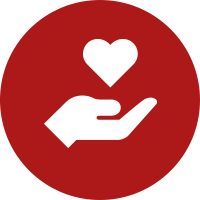 Your Wellbeing is Our Priority.
1-to-1 travel expert
Vaccinated guides
Private Rides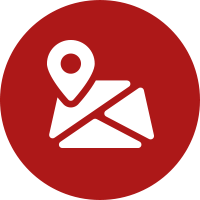 Your Trip is Perfectly Planned.
No crowds
Exclusive Exciting Experiences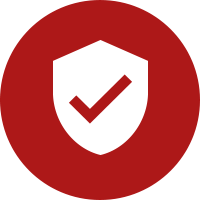 Your Booking is Risk-Free.
No cancellation fee
Free changes
Finish Your Booking in as Quick as 1 Day
1. Tell us your dream travel idea
2. Work out your unique plan with 1 to 1 expert advice
What Our Customers Said

Xian 3 day tour

A real cultural&historical impressive 3 day trip to Xi'an, despite the shortening of the actual trip by some days to Covid!However, even with all the challenges, which laid ahead before and during the trip, the flexibility of everyone involved (especially my guide Jenny & my agent Zac) was the key to a memorable journey.This wasn't my first good experience with China Highlights and won't be definitely my last one as you can really take your mind off from the daily grind during those days and just enjoy the scenic spots!

more

Oct 2022, Karl Kirchheimer

Hua Shan Hike

Mervyn took me from Xi'anbei Station to the top of Hua Shan east peak, where I stayed overnight to watch the sunrise.It's a magnificent place, best appreciated on days like this without too much crowd, and Mervyn was a fantastic guide.It's not easy being a foreigner travelling around China in these days of covid, but Mervyn made all of that seem easy. And she was a helpful and encouraging presence on the way up, pointing out places of interest and pulling out cans of red bull for when the going got tough!Highly recommended!

more

Sep 2022, Paul R

Xian 2022 Trip

Went on a family vacation to Xian and thanks to #chinahighlights my kids and I had a truly enjoyable time. #Christy arranged our tour and #Helen was our tour guide. #Helen did a great job of leading us around the Muslim Quarter, the Terra-cotta Warriors, walking up the Big Wild Goose Pagoda, bell and drum towers, riding on the Xian city wall, visiting the Shaanxi History Museum and watching the Legend of the Silk Road show. She was especially knowledgeable of the areas history. The kids and I enjoyed the paper cutting and making terra-cotta warriors out of clay activities as well as watching the Shadow Puppet Show. Despite the COVID restrictions and excessive bureaucracy that now exists for foreigners traveling in China, #Helen did a great job meeting the unique needs of my family and I highly recommend her services.

more

Jul 2022, Bryan Stanfield

Xi'an Bliss

We highly enjoyed our trip to Xi'an organised by China Highlights and with fantastic support from our guide Helen. Helen stitched together thousands of years of Chinese history throughout our visits to the terracotta warriors, the Xi'an museum and the ancient city walls. Helen gave us many superb food recommendations, in particular Xi'an's thick spinach noodles and the famous Muslim street. The trip was made very straightforward and we were supported at every step of the journey which gave us great peace of mind, even with COVID restrictions. The tour around the city walls by bike was a particular highlight. Helen also recommended the Nearwall bar which is a fantastic place for coffee and craft beer enthusiasts. China Highlights have been very flexible and responsive. We look forward to visiting again with family and friends in future.

more

Jul 2022, Michael H

2.5 days in Xian

Helen helped with a quickly arranged Covid test at a local centre to smooth future travel. Next day was the Terracotta Warriors, Big Wild Goose Pagoda and Mosque. Amazing history and not too crowded with plenty of time to explore with excellent local restaurant for dumpling lunch . Helen went through loads of background info at each site adding to the experience and assisted with bartering at the markets. The final day required a late switch of museum and to the little wild goose pagoda which Helen organized efficiently and also played museum guide, I'm not sure what she doesn't know about Chinese history. Helen was also helpful with our individual onward travel plan changes and our obsession with coffee.

more

Dec 2021, David P

The best Xi'an experience I could only recommend

Susan (绒绒), my guide for 2 days, explained everything very pleasant in very good English. She has a huge historical know-how and could introduce me into all cultural and historical events connected to the visited places. To complete this journey, always accompanied with a delicious local food. Many thanks to Susan (绒绒), her driver and Chinahighlights for this fantastic experience

more

Oct 2021, luismK2514FG

Our tour guides were Ann (Zhangjiajie), Ivy (Beijing), Lily (Xi'an) and Cecile (Chengdu). Each one of them was fantastic - attentive to our needs, organized, and made sure all of the details were taken care of. Each one of them adapted to our family's needs as things came up and also adapted to changing conditions -(weather, illness, unexpected closures, delays, etc) so we maximized our time and got the most out of every day. Every guide was knowledgeable and personable.

more

Jul 2021, christinajeanne

Fabulous Xi'an.

The support from Christy before the trip was superb. The itinerary was perfectly designed to meet my wishes. I loved every single bit of it. Mervyn, my guide was knowledgeable, kind and friendly and brought an added something to the trip that you just don't get when you do it all yourself. This was my third itinerary with China Highlights and it didn't disappoint.

more

May 2021, CSA100
Tour Map

Itinerary Quick Look
Here is a suggested itinerary. We are happy to customize a tour according to your interests.
DAY 2
Lanzhou to Xiahe (250 km, 3½ hrs)
Liujiaxia Reservoir Speedboat Ride and Bingling Temple
DAY 3
Xiahe To Langmusi (220 km, 4 hrs; highest altitude: 10990ft)
Labrang Monastery, Ganjia Prairie and Bajiao City Ruins
DAY 4
Langmusi to Tangke (115 km, 2 hrs)
Langmusi Monastery (Setri Compa), The First Bend of Yellow River at sunset
DAY 5
Zhagana (97 km, 2½ hrs; highest altitude: 11154ft)
Huahu Lake in Ruoergai Grand Prairie, Zhagana Scenic Area
DAY 6
Langmusi to Lanzhou for departure (391 km, 5½ hrs)
Hotel Selection
—the Icing on the Cake
Boutique hotels are recommended to enrich your travel experience.


FromCNY 8080p/p
Based on a private tour for 2 people. price varies depending on program, travel date, number of people and chosen hotel
Price includes:
Private air-conditioned business car with big windows and ample space
Activities, hotels, and meals listed in the itinerary
24/7 helpline for while you are traveling
Tour code: gs-3
Start planning your tailor-made tour now. Your 1:1 travel consultant will reply within 1 working day.

Quickly inquire about this tour via our WeChat:
chinahighlightstour