Starting Point of the Maritime Silk Road
3-Day Quanzhou Tour with Anxi Oolong Tea Experience
Starting from the southeast coast of China and ending in East Africa and Europe, the Maritime Silk Road was a sea route enabling economic and cultural exchange between medieval China and the rest of the world.
It took its initial shape in the Qin and Han dynasties (221 BC – 220 AD), flourished in the Tang and Song dynasties (618–1279), and reached its heyday in the Yuan Dynasty (1279–1368).
Quanzhou was designated as the starting point of the Maritime Silk Road by UNESCO in 1991. It was the largest oriental port in the middle ages. Marco Polo called Quanzhou's port "one of the two greatest havens in the world for commerce" and "the Alexandria of the East".
Our 3-day trip to Quanzhou and Anxi will enable you to learn about the splendid history of the Maritime Silk Road and the adventurous spirit of mankind in conquering the sea, experience traditional Minnan (southern Fujian) culture, and enjoy the special Fujian flavors, which include the original and best oolong tea.
Tour 'Wow' Points
Witness an oceangoing vessel of the Song Dynasty (960-1279) unearthed in Quanzhou
Visit Quanzhou Overseas Communication Museum to see the medieval ocean vessel and learn about its unique Chinese watertight compartment technology. Appreciate technologies of shipbuilding and navigation that reached the most advanced level in the world in China in the Middle Ages.


Listen to the Stories of the Ancient Maritime Silk Road
Explore Quanzhou's historical and cultural relics, many over a thousand years old, to learn about a splendid oceanside civilization that witnessed huge cultural exchanges between countries and continents.


Experience the Unique Minnan (Southern Fujian) Folk Culture
Visit two different local fishing villages to learn about the stories of Xunpu women, who have amazing "garden" hairdos, and the industrious Hui'an women, who have eye-catching clothes, as well as their unique traditions.


Explore an Exclusive Tea Farm and Taste the Best Oolong Tea
Visit the hometown of oolong tea — Anxi, which boasts the cultivation of more than 60 superior varieties of oolong tea, with Tieguanyin tea top among them. Spring and fall are the best seasons to take this experience.


Have a Bite of Quanzhou — a True Taste of Minnan
Quanzhou has been selected as a 'famous Chinese gourmet city'. With fresh materials, a delicious and light taste, and rich nutrition, Quanzhou food is rated as the real taste of China by the "A Bite of China" TV series.


Why Choose Us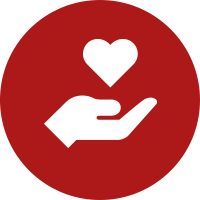 Your Wellbeing is Our Priority.
1-to-1 travel expert
Vaccinated guides
Private Rides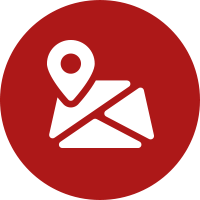 Your Trip is Perfectly Planned.
No crowds
Exclusive Exciting Experiences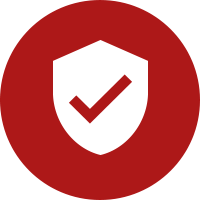 Your Booking is Risk-Free.
No cancellation fee
Free changes
Finish Your Booking in as Quick as 1 Day
1. Tell us your dream travel idea
2. Work out your unique plan with 1 to 1 expert advice
What Our Customers Said

Amazing Beijing

The tour was scheduled perfectly, we had the opportunity to know many places and enjoy local food. Our guide Ivy exceed our expectations. She took care of every detail, taking care of us. I can say that she loves her job.

more

Jan 2023, Claudia

Wonderful Experience

Very professional and knowledgeable. Our tour guide, Lily, went the extra mile on everything. Could not of asked for better planning. The explanations were detailed and interesting. The local restaurant choices were delicious.

more

Dec 2022, Robin C

GREAT Forbidden City tour!

We took a guided tour with Ivy through the Forbidden City. She had everything perfectly organised, knew all the amenities and explained the most important facts around history and design of the palace in an enticing manner. Can absolutely recommend her as a guide, we had a great day!

more

Oct 2022, Adam A

Beautiful Day at Great Wall in Mutianyu

We had a wonderful day visiting the Great Wall together with our guide, Ivy. The organisation - from the pick up to the return - was excellent, we had nothing to worry about. So It was a lovely and relaxed day profiting from the experience to the fullest without having to trouble about transport or tickets. Ivy explained well the history and knew about all nice parts of the part of the wall that we visited. She is very nice company. We had a very good experience.

more

Oct 2022, Nina

Excellent time in Beijing

Ivy was a true professional who spoke excellent English and engaged us with stories of the very rich Chinese cultural heritage and history. We went away with so much more knowledge with her as our guide giving us a live commentary as we walked around. She brought us to the off the beaten track spots, less crowded corners of the attractions and very importantly, knew which toilets were clean and more foreigner friendly. Highly recommend Ivy to any future visitors to Beijin

more

Oct 2022, JCCEBJ

Excellent time in Beijing

Zac from China Highlights organised a 3 day Beijing trip for my family during the Golden Week in China.

more

Oct 2022, JCCEBJ

Excellent service

Our travel planner Monica is kind, very attentive, and there is no pressure or "hard sale". Great service and highly recommended!

more

Sep 2022, Julia

A great tour

Our trip to Beijing was brilliantly organised and stress free. As usual with China Highlights our guide Ivy was really well prepared, knowledgeable and dealt with all the security, covid checks and tests etc. It made the trip really easy.

more

Aug 2022, Peter F
Tour Map

Itinerary Quick Look
Here is a suggested itinerary. We are happy to customize a tour according to your interests.
DAY 1
Xiamen to Anxi | Visit the Hometown of Oolong Tea
We'll pick you up in downtown Xiamen and travel to Anxi County — China's 'tea capital' in about 2 hours.
Visit an exclusive tea farm, learn about the process of making Tieguanyin tea — the best oolong tea,make real Tieguanyin tea with your own hands in a hundred-year-old house, talk with local tea farmers, and have lunch in their home.
Then we travel to Quanzhou City in about one and a half hours, where we'll hunt for delicious Quanzhou food in West Street in the late afternoon, and stay overnight in Quanzhou.
DAY 2
Quanzhou | Discover Ancient Maritime Silk Road Culture
Visit Quanzhou Overseas Transportation History Museum to learn about the glorious ocean culture of the city.
At Kaiyuan Temple and Qingjing Mosque witness the cultural exchange between China and other Asian countries.
Appreciate the exquisite art of oyster shell houses and Xunpu women's elaborate hairdos in Xunpu Fishing Village. Xunpu was part of the Maritime Silk Road in ancient times.
Visit Luoyang Bridge — China's earliest stone bridge built in the seaport. It's construction stimulated the flourishing of Maritime Silk Road trade in Quanzhou. Stay overnight in Quanzhou.
DAY 3
Quanzhou Departure | Experience Local Fujian Folk Culture
In the morning, visit Chongwu Ancient Town, which is "the most intact" seaside granite town still preserved in China.
Then explore Hui'an Dazha Fishing Village, which is the birthplace and home to the famous Hui'an women. 'Covered head, exposed belly; thrifty shirt, wasteful trousers' — this pithy saying sums up the special dress of Hui'an women and their hard-working and virtuous morality. You will have a chance to wear their traditional clothes and take pictures.
We can transfer you to a Quanzhou Railway Station or Quanzhou Jinjiang International Airport for your departure, or even back to downtown Xiamen. The choice is yours.
Hotel Selection
—the Icing on the Cake
Boutique hotels are recommended to enrich your travel experience.


FromCNY4800 / USD685  p/p
Based on a private tour for 2 people. Price varies depending on program, travel date, number of people and chosen hotel
Price includes:
Private air-conditioned business car with big windows and ample space
Activities, hotels, and meals listed in the itinerary
24/7 helpline for while you are traveling
Tour code: qz-1
Start planning your tailor-made tour now. Your 1:1 travel consultant will reply within 1 working day.