A Trip with Memorable Family Moments
9-Day Yunnan Family Tour
What are your expectations for a family trip? Relaxation, learning, adventure, experiencing, or simply having fun? There is a destination in China that offers all the above… Journey to Yunnan!
In this 9-day Yunnan family tour including Kunming, Dali, Lijiang and Shangri-La, you can have fun when biking in the idyllic countryside, learn about distinctive minority culture when interacting with local people, walk into an authentic ethnic village and experience its beauties and warm hospitality, go on an adventure to discover a best-kept secret of the snow-capped mountain, and relax and enjoy your stay on a Tibetan plateau pasture.
Tour 'Wow' Points
Have an interesting maze adventure game with your children.
Walk through the labyrinthine Naigu Stone Forest, and engage your imagination with your guide's black stone stories.

Explore an ancient town, find the tallest building, and see if you can find the big wooden waterwheel.

Have a leisurely outdoor family time in the sunshine and fresh air.
Bike along Erhai Lake accompanied by its refreshing breezes. Enjoy the flowery meadows and rice fields, and see the clouds floating above the majestic Cangshan mountains.

Take a cable car up Jade Dragon Snow Mountain. You may be lucky enough to meet a cute animal like a squirrel before you enter the high snow-capped world.


Leave the car and take in the magnificent scenery by foot.
Have a short hike on Haba Snow Mountain's hidden route. Run around or lie down on the alpine meadow and enjoy breathtaking views that take in both Haba Snow Mountain and Jade Dragon Snow Mountain at the same time!


For a longer hiking challenge you could descend into the deep and marvelous Tiger Leaping Gorge (our private transport is ready to help get you there). You will be awed be the roaring water resounding through the gorge.

Have a happy family time by making delicious local cakes together.
Learn to make Yunnan's famous flower cake at a flower farm.


Learn to make Naxi pancake in a local restaurant.

China Highlights' Special Discovery Experiences
Discover the secrets of Bai minority tie-dye and learn to make your own ethnic handkerchief at a family workshop.

Taste home-cooked cuisine in a Bai lady's home, and experience the amazing beverage that Bai people treat important guests to.

Visit a Naxi shaman and start to understand their unique minority culture. Learn some Naxi characters and enjoy a piece of old Naxi music.

Stay in a Tibetan tent on a highland pasture and experience the Tibetan lifestyle. Work with the locals to experience ploughing or seeding in spring, harvesting highland barley in summer, picking matsutake mushrooms in autumn, or collecting firewood in winter.

Discover Tibetan Buddhism. Tie your prayer flag to a pagoda and pray toward Songzanlin Monastery. Learn stories about the beautiful Thangka (huge religious paintings) and try to paint one by following a master.

Why Choose Us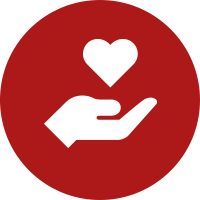 Your Wellbeing is Our Priority.
1-to-1 travel expert
Vaccinated guides
Private Rides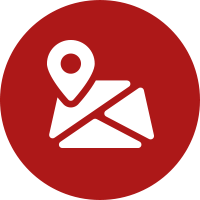 Your Trip is Perfectly Planned.
No crowds
Exclusive Exciting Experiences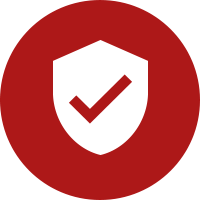 Your Booking is Risk-Free.
No cancellation fee
Free changes
Finish Your Booking in as Quick as 1 Day
1. Tell us your dream travel idea
2. Work out your unique plan with 1 to 1 expert advice
About China Highlights
Since 1998 we've guided everyone ranging from US presidents, Australian Geographic and retired backpackers. Our goal is to create unique trips that take you off-the-beaten path, helping you discover China in a more authentic way. Our motto: "Discovery Your Way!"

Outstanding days in Dali

reviewed Jul 2021, Bruno Duarte Alves
We have asked China Highlights to organize our Yunnan vacations. Our experience in Dali was outstanding: the program was good, and our guide Carrie Li was wonderful! She made us feel part of the culture, of the history. more
Tour Map

Itinerary Quick Look
Here is a suggested itinerary. We are happy to customize a tour according to your interests.
Meet your private local guide in the arrival hall and transfer to your hotel. Your guide will help you check in and make sure everything at the hotel is satisfactory.
DAY 2
Kunming to Dali | Discover a Landscape like Another Planet
Skip the touristy spots loved by Chinese people. Visit a less crowded area — the Naigu Stone Forest. You will feel that you are walking in a national geological park, but not a tourist attraction. Play at science fiction or "name the rock" with your children in this amazing landscape.
Take a bullet train to Dali in the late afternoon.
DAY 3
Dali | Have Fun in the Idyllic Countryside
Have a bike ride along Erhai Lake in the morning. Feel the wind, enjoy the flowery meadows and rice fields, and see the clouds floating above the majestic Cangshan mountians.
Stop at a small square and take pictures of the landmark of Dali — The Three Pagodas.
Have a baking class in a flower farm. Learn to make the famous Yunnan snack — flower cakes. Enjoy the cake you have made with a cup of flower tea and play on a swing in the garden, while facing the great Cangshan ('Deep Green Mountains').
DAY 4
Dali to Lijiang | Experience Bai Beauties and Warm Hospitality
Visit Zhoucheng Village, located at the foot of Cangshan, in the morning to catch the daily life of Bai people at the market. Discover the beauties created by Bai people in their architecture, traditional dress, and a family tie-dyeing workshop. Dye a handkerchief for yourself in the traditional way.
Be entertained by a local Bai family. Taste the hostess's cooking in her beautiful courtyard and feel her warm hospitality through the home-cooked cuisine.
Head to Lijiang in the afternoon in your private car. Explore the charming kingdom of the Naxi people in Lijiang Ancient Town.
DAY 5
Lijiang | Homeland of the Mysterious Naxi
Pilgrimage to holy Jade Dragon Snow Mountain in the morning. The mountain massif is believed to guard and bless the Naxi, and so they in turn protect it.
Take a cable car to Spruce Meadow at an altitude of 3,240 meters (10,630 feet). Besides appreciating the awesome natural landscape and views of Jade Dragon Snow Mountain, you will unlock its romantic legends with the help of your guide.
Enjoy lunch in a local restaurant run by a Naxi family. You will also have the chance to learn to make Naxi pancakes (Naxi baba) as a dish of your lunch.
Understand more about the mysterious Naxi culture by visiting a shaman's house in the village. Learn some Naxi characters and enjoy a piece of old Naxi music. You will be impressed by the local people's passion for their culture and homeland.
DAY 6
Lijiang to Shangri-La | Go on a Small Adventure Together
You will drive from Lijiang to Shangri-La in the morning. On the way, you will stop at the magnificent Tiger Leaping Gorge. Listen to the roar of the Jinsha River (upper Yangtze River).
After lunch, discover a best-kept secret of Haba Snow Mountain. Have an easy 2-hour hike on an alpine meadow as you enjoy exclusive views of Haba Snow Mountain and share this meadow with no-one but the yaks.
Continue to Shangri-La by a brand-new highway. Be impressed by the amazing scenery along the way and yet another super project of China. Check in to your hotel on the Tibetan plateau pasture.
DAY 7
Shangri-La | Feel the Spirit of Shangri-La
Visit the largest Tibetan Buddhist Lamasery in Yunnan Province — Songzanlin Lamasery. Be impressed by the splendid architecture as you ascend to the entrance. Then be embraced by the holy atmosphere of Tibetan Buddhism as you enter the hall with huge Buddhas and colorful murals. Feel the piety of Tibetan people who are praying and listen to the chants of the lamas.
Experience a Tibetan ceremony of blessing behind the Songzanlin Monastery, which is not seen by ordinary tourists. Tie your own prayer flag to the pagoda and pray toward the sacred Songzanlin.
Explore Shangri-La Old Town in the afternoon. Learn to paint a thangka ('sacred tapestry') and bring the self-made souvenir and the good luck back home.
Note: If you would rather not take part in religious activities, you could always just watch, and there are many other Tibetan cultural experiences that you and your family could enjoy in Shangri-La.
DAY 8
Shangri-La | Be Like a Tibetan Family Living on a Pasture
Enjoy a beautiful sunrise while having breakfast.
Stop at a small square and take pictures of the landmark of Dali — The Three Pagodas.
Visit a local Tibetan family in a nearby village. Take part in their work on the day to experience ploughing or seeding, harvesting highland barley, picking matsutake mushrooms, or collecting firewood. The farmwork experience will be according to the season. It will not be arranged in advance. We will just follow the real working schedule of the local family on the day, because we don't want to disturb their daily life, and we would love for you to see and experience their authentic lifestyle.
In your free time in the afternoon, you could try on traditional Tibetan dress and have a family picture in the Tibetan manor. Or Walk to the quiet Dabao Lamasery near the hotel
Enjoy a starry night with a bonfire on the grassland.
DAY 9
Shangri-La Departure
Private transfer to Deqen Shangri-La Airport
Hotel Selection
—the Icing on the Cake
Boutique hotels are recommended to enrich your travel experience.



FromCNY13,570 / USD2110  p/p
Based on a private tour for 2 people. Price varies depending on program, travel date, number of people and chosen hotel
Price includes:
Private air-conditioned business car with big windows and ample space
Activities, hotels, and meals listed in the itinerary
24/7 helpline for while you are traveling
Tour code: km-3a

Quickly inquire about this tour via our WeChat:
chinahighlightstour
Or submit an inquiry below