Beijing Weather
Beijing has a temperate and continental monsoon climate, with four distinct seasons and big differences in temperature between day and night.
The Seasons: Summer in Beijing is hot and humid, while winter is cold and dry. Spring and autumn are short and cool. 75% of the annual precipitation is concentrated in summer from June to August, with frequent showers in July and August. The coldest month is January at an average of -4 °C (25 °F), and the hottest month is July at an average of 26 °C (79 °F).
Beijing is suitable for travel all year round. In terms of season, autumn (September to November) is the best season to visit Beijing. Throughout the year, there are many festivals which provide great opportunities for getting to know about local life and customs.
Have a look at our Beijing Tour Packages and choose your time of travel.
Spring
Weather: Spring is from March to May, with frequent intervals of rising and lowering of temperatures. There is much wind and dust in spring, and sometimes sandstorms.
Things to do: Spring is the season when flowers bloom. See places to see flowers in Beijing. May is a good time for spring outings and many shows and performances are concentrated in this month.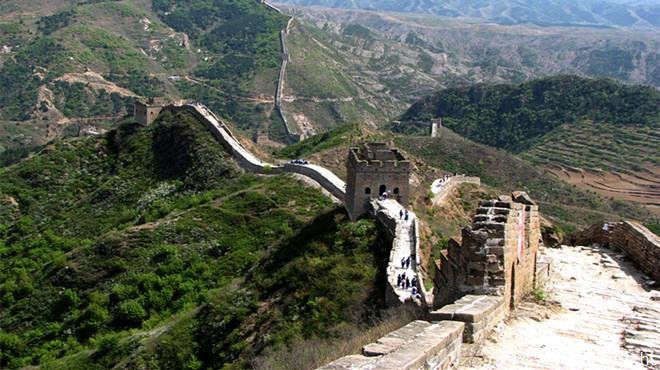 Summer
Weather: Summer is from June to August, usually scorching with sizzling temperatures at noon. There are occasional downpours.
Clothing: Umbrella, sunglasses and sun screen are recommended. Wear any summer clothes, such as T-shirts, shorts and skirts.
Be aware: Summer is considered peak season, when hotels typically raise their rates and the Great Wall nearly collapses under the weight of marching tourists.
Things to do: Mountainous areas such as Jingdong Grand Canyon and Chuandixia Village near Beijing's suburbs offer much coolness to escape the summer heat. Leisurely boating on Kunming Lake at the Summer Palace, or riding a rickshaw to visit Hutongs (traditional neighborhoods), is also very pleasant.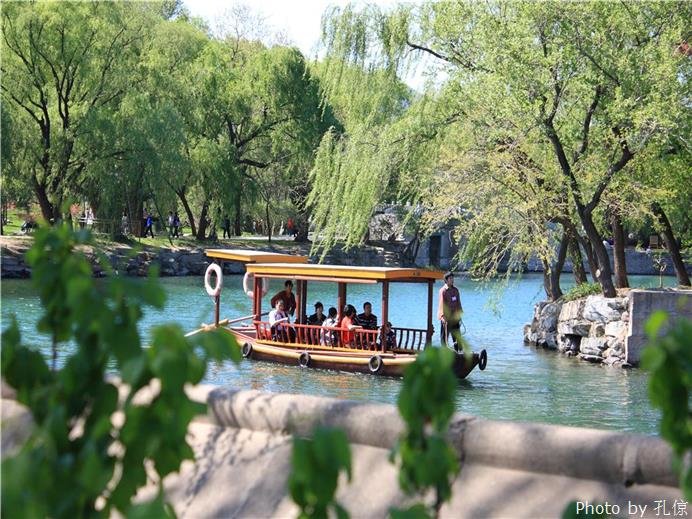 Autumn
Weather: Autumn (September to November) is the most beautiful and pleasant season in Beijing. Though there are intervals of weather changes, it is generally comfortable.
Things to do: Climbing the Great Wall or seeing the red leaves at Fragrant Hill is recommended for this season. There are many places that you can go to see fall foilage in this season.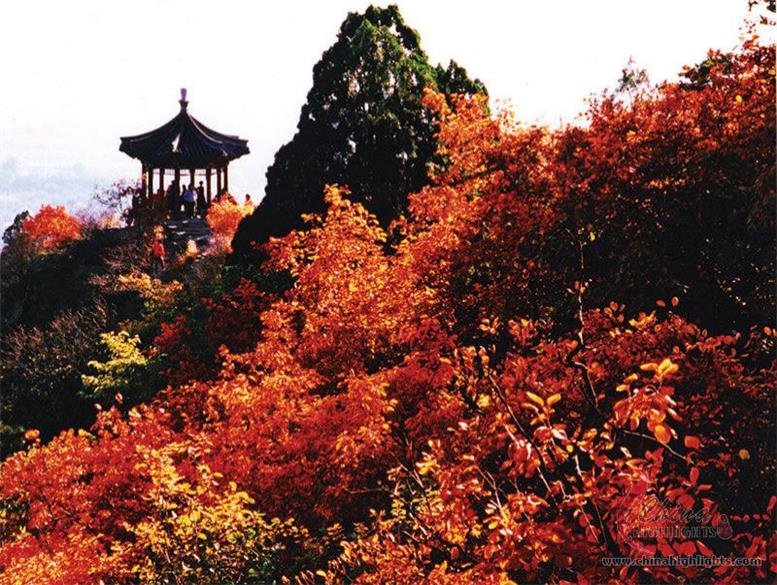 Winter
Weather: Winter is from December to February. It is cold and dry with occasional snow. The temperature is usually well below zero.
Clothing: Prepare down jackets, thick jeans and long johns, sweaters, hats and gloves. You might also need a mask to protect your nose on windy days.
Things to do: Eating steaming Mongolian hotpot can warm you up in winter. Celebrating a traditional Chinese New Year in the Hutongs, attending bustling temple fairs, and learning to make dumplings will surely give you an authentic experience of local people's life.
In addition you can enjoy skiing at Nanshan Ski Resort (see our Nanshan Skiing Day Tour), Huaibei Ski Resort, and the Bird's Nest (the National Stadium, main venue for the 2008 Olympics Beijing). Also check out Top Ski Resorts in China.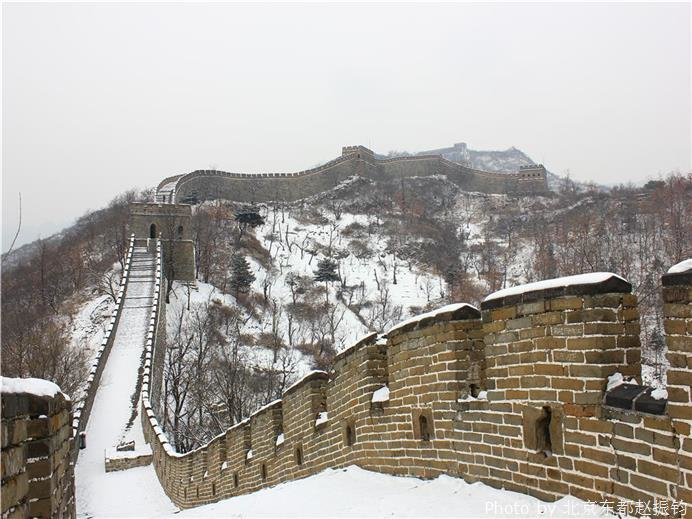 Popular Beijing Tours
Beijing Weather and Tourism Info by Month
Beijing Average Climate by Month
| | Jan | Feb | Mar | Apr | May | Jun | Jul | Aug | Sep | Oct | Nov | Dec |
| --- | --- | --- | --- | --- | --- | --- | --- | --- | --- | --- | --- | --- |
| High (ºC) | 2 | 4 | 12 | 20 | 27 | 30 | 31 | 30 | 26 | 19 | 10 | 3 |
| Low (ºC) | -9 | -7 | -1 | 8 | 13 | 18 | 22 | 20 | 14 | 8 | -0 | -7 |
| Rain (mm) | 2.54 | 5.08 | 10.16 | 25.4 | 27.94 | 71.12 | 175.26 | 182.88 | 48.26 | 17.78 | 5.08 | 2.54 |
| High (ºF) | 34 | 39 | 52 | 67 | 79 | 86 | 87 | 85 | 78 | 66 | 50 | 37 |
| Low (ºF) | 15 | 19 | 30 | 45 | 55 | 64 | 70 | 68 | 57 | 45 | 31 | 19 |
| Rain (in) | 0.1 | 0.2 | 0.4 | 1 | 1.1 | 2.8 | 6.9 | 7.2 | 1.9 | 0.7 | 0.2 | 0.1 |
Beijing Average Monthly Temperatures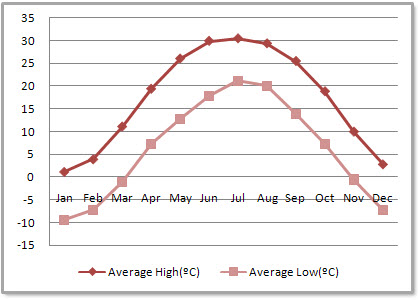 Beijing Average Monthly Precipitation (inches)
Questions and Answers About Beijing Weather
courtney mellinger
2014-02-26
Show Answer
where is it warm and a nic warm place to saty for a week and pay not that much money and with a nice viwe
Hi Courtney, I recommend the Emperor Kangxi's Summer Mountain Resort in Chengde to you. It is about 3hrs drive from Beijing. Whitney Liao replied on 2014-02-26
Fizah
2013-12-02
Show Answer
Hi,i want to ask you if i go to beijing at 10 Disember until 16 Disember 2013 .is it already snowing at that time?
I have checked the weather forcast, it will be nice sunny day during that period, no snow . please feel free to let us know if you need any tourservice in Beijing. guest replied on 2013-12-03
joni
2013-10-30
Show Answer
Hi,i want to ask you if i go to beijing at 6 Desember .is it already snowing at that time?
It has the chance to be snowing in beginning of Dec, and you could keep an eye on weather page that available for forecasting a-week before you come to China.
Delia Xie replied on 2013-10-30
Normadiah Jusoh
2013-09-21
Show Answer
My family is going to beijing on 21st-26november 2013. is it snowing at the time?
In November Beijing slowly begins to turn wintery, and the first snow usually falls in this month, but otherwise it is very dry. The average low and high temperatures are -1 °C (31 °F) and 10 °C (50 °F). Do you want me to arrange a tour for your family?
Simon Huang replied on 2013-09-21
RAJA NAHAR RAJA YAACOB
2012-12-05
Show Answer
Hi,My son wants to see the snow for the first time. I am planning to take him to Beijing in February for that purpose. Will there be snow in Beijing at that time?
Hi RAJA, yes, there are snows in Feb. in Beijing. The average temperature during this month is from -4°C to 7°C. Early Feb. is more likely to see the snow. If you can come a litter earlier, then Jan. would be the best month.
Whitney Liao replied on 2012-12-06
April Offer $25 Coupon
Send your inquiry before Apr. 30, 2014, and we will email you a $25 coupon.
The coupon is valid till Dec. 31, 2014, for paying tour packages worth $250 or up.
The coupon cannot be used for paying flight tickets, train tickets, hotel rooms and day trips.
Travel Advice or Question? Ask us here

China Highlights
Beijing Travel Guide