The Sparkle and Colors of Spring
5-Day Jiuzhaigou Journey from Chengdu
Jiuzhaigou is well-known for its colorful autumns, but few travelers notice its glamour in spring! When the snow melts and flowers bloom, how about having a visit during your spring holiday?
Just grab your luggage and jump on a private vehicle with us! Let's enjoy a refreshing spring with untouched loveliness, walk into the history of an ancient town, and reward yourself with a personal meeting with the cute pandas!
Tour 'Wow' Points
Catch a kaleidoscopic spring in Jiuzhaigou!
Spring in Jiuzhaigou is always pleasing and stunning. Get ready for a visual feast, and let the colors fill your eyes and camera!


Have a close encounter with the cute pandas
Never met a panda close up? Then get ready… you may even have the chance to feed them in person (the policy on this varies)!


Touch the ancient bricks of Songzhou Town
To break up the drive between Chengdu and Jiuzhaigou, take a break at Songpan (once Songzhou). Founded over 14 centuries ago, Songzhou was an important garrison in the Tang Dynasty era (619–907). Experiencing its rich history and listening to its stories can be great fun!


Witness different terrains and ecosystems in Huanglong
After having your fill of spring colors in Jiuzhaigou, discover some different spectacles in Huanglong, such as waterfalls, terraced pools, and diverse forest ecosystems. Prepare to open your eyes wider!


Why Choose Us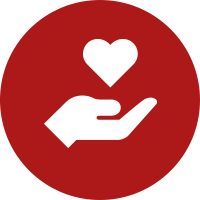 Your Wellbeing is Our Priority.
1-to-1 travel expert
Vaccinated guides
Private Rides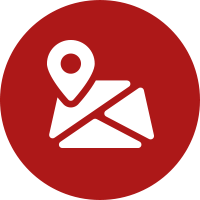 Your Trip is Perfectly Planned.
Less crowded
Exclusive Exciting Experiences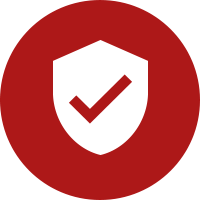 Your Booking is Risk-Free.
No cancellation fee (up to 22 days before departure)
Free changes
Finish Your Booking in as Quick as 1 Day
1. Tell us your dream travel idea
2. Work out your unique plan with 1 to 1 expert advice
98.8% positive customer reviews among 10,000+




98.8% positive customer reviews among 10,000+

"The Mysterious and Gorgeous Peaks Make Yellow Mountain a MUST Visit"

My girlfriend and I went to Yellow Mountain during the Labor Day Holiday in China, and honestly were amazed by the actual beauty of it all. Our tour guide Sunny (thank you so much for your exquisite work) made our trip even better. The hotels that were chosen by the China Highlights agency were perfect, the Shanshui Boutique in the heart of the Huangshan city was so convenient to walk from, and the Xihai Hotel on the mountains was a perfect stop for the hiking we did for two days. The tour that we did was not enough to see everything of course so we shall be returning in the near future. We were so lucky about the weather and the crowds (holiday) that the perfect visit was even more marvelous as I proposed to my girlfriend on the Flying Rock peak during a breathtaking sunset. This will always be our rock and for that I am very grateful since Sunny the tour guide made it perfect for us.

more

May 2023, High F

Absolutely Stunning Yellow Mountains

In April 23 China Highlights organised a 3 day, 2 night trip for us from Shanghai to Huangshan. From the Bullet Train to the scenery at the World Heritage Yellow Mountains to the Tea ceremony - It's a must visit for anyone visiting China, however, not often on Western Tourist Programs.

more

May 2023, Megan S

Stunning Yellow Mountains - Huangshan

In April 23 China Highlights organised a 3 day, 2 night trip for us from Shanghai to Huangshan in the Anhui Province. From the Bullet Train to the scenery at the World Heritage Yellow Mountains, the meals and the Tea ceremony - It's a must visit for anyone visiting China, however, not often on Western Tourist Programs. Liberman who arranged the trip, and Tony who was our guide were always available to assist us. 10/10 - Thanks very much. Adam Liaws, "Destination Flavour China"(S1 Episode2 visits the Anhui province - worth a watch to see how beautiful the region is.

more

May 2023, Leonie Megan

Mystical misty mountain tour

We three ladies took a three-day trip away from our families to enjoy the peace of the countryside and the inspiring beauty of Huangshan. China Highlights and our tour guide, Jack Fan, made the trip everything we had hoped for an even more. We started the first day with bicycle and foot tours in Bishan Village- absolutely charming! We then moved to Huangshan and… wow! It's easy to see what artists and poets have been inspired throughout the centuries. Jack has spent years on the mountain and knows every corner of it. He made sure to take us to the best places in the limited time we had and made it all extra special by sharing the history and stories. He also knew exactly how long every path would take and planned to maximize our time with a steady pace. Early rain quickly passed and left us with the views of the moving "sea of clouds" that everyone talks about. We are all so glad we didn't miss Huangshan- there's a reason everyone says it's the most beautiful mountain in China. Thanks, Jack, for a wonderful tour!

more

Apr 2023, christinajeanne

4 Day Yellow Mountain Trip

Tony was an enthusiastic and knowledgeable guide, who skillfully dealt with any issues as they arose to make sure the days passed seamlessly and enjoyably.

more

Sep 2022, Paul

5-Day Dynamic Huangshan Tour is a must!

My husband and I were in awe of the natural beauty of the Yellow Mountain. Our guide Phillip Tong, with China Highlights, gave us an exceptional experience at our pace. (As an older couple this was greatly appreciated.) He shared his vast knowledge of history and cultural significance as we trekked over and around the mountain, touring Bishan, and Hongcun. We concluded our trip by making fish lanterns. China Highlights has once again provided us with great memories.

more

Aug 2022, Catherine C

I did a 4 day trekking in the Yellow…

I did a 4 day trekking in the Yellow Mountains with China Highlights and it was even more stunning than I thought it would be. Spend two nights in the mountains and one in Huangshan, totally worth is. This is a place you must visit and according to my guide every season had it's own beauty. I will definitely come back! Coco planned the whole trip according to my wishes and Tony was a perfect guide being very knowledgeable and supportive. If you don't have 4 days I'm sure a three, or even two, day trip will be very nice as well!

more

Aug 2022, Elizabeth

We had a memorable experience hiking

We had a memorable experience hiking the Yellow Mountain in Huangshan. Our trip was complicated by the typhoon that hit the area and we had to have a flexible itinerary, China Highlights helped with this. Once we arrived, Tony was very helpful & was able to tailor the experience for the different fitness levels in the group.

more

Sep 2021, Leigh Smith

Fantastic tour and guide

Our guide for the 3 days was Tony, who was very knowledgeable, friendly, polite and spoke good english. Tony even went out of his was last minute to organize a birthday cake for my wife. He was a terrific guide. --Travel 73002

more

Dec 2019, Travel 73002

Fantastic and memorable trip to Xi'an with Rocky as our guide

--

more

Dec 2019, jaimitra

Beautiful Yellow Mountains/Tunxi/Hongcun tour with our guide April Yao

Great tour arrangement by Coco Yang. We had a fabulous time with April Yao. She is courteous, knowledgeable about Huangshan and spoken excellent English. She is very caring and very patient especially during our hike to ensure we enjoy the scenery with no rush at all. She goes beyond her duty and is always helpful to take group photos of us including short video clips of the amazing scenery. THANK YOU April Yao for an amazing and unforgettable trip with you. Would definitely recommend China Highlights for a customized private tour. Money well spent! Make sure you ask for April Yao as your guide in Yellow Mountains. -----fongsherina Sydney, Australia

more

Nov 2019, fongsherina

Three days on Mt Huangshan

I recently visited the much fabled Huangshan aka Yellow mountain in my second visit to China. I had seen pictures when I was researching my trip but the place simply took my breath away. Amazing rock formations and trees growing out of granite create a surreal landscape! The place is simply a natural wonder. We first visited Tunxi (Huangshan city) which is pretty special in itself as it has merely 100,000 people and offers a little old town with fabulous handicrafts (wood carvings, bags etc.) and local eats (try hairy tofu!....it may look daunting but it tastes delicious!) Next day we started our exploration of Huangshan mountain. Huangshan offers many many hiking trails in the different scenic areas. The hiking path is man-made steps and based on one's ability and appetite there are many to choose from. One can take a comfortable cable car ride up to the mountain that offers stunning vistas so be ready to snap some amazing scenery. Then one starts hiking down the mountain. There is a monorail to take you back up the mountain should you be staying in one of the hotels on the mountain. We ourselves did various hikes with our fantastic guide Tony who is very knowledgeable and really took care of us starting from preparing snacks for the day and showing us the most spectacular views. We spent about 2.5 days exploring the mountain and if I had an extra pair of legs I would have done more! ;-) We stayed two nights on top of the mountain. While the accommodations offered all the basic creature comforts, the mountain itself retains an unspoilt aura which makes the experience just perfect. So one gets to enjoy almost unadulterated nature without sacrificing on the essentials. Finally, in our China trip, we visited four other mountains and my personal recommendation is that if one had to choose one mountain to visit in China, then it should be Huangshan! It is less than 2 hours from Shanghai by bullet train and there is no other place like it! I for sure would love to visit again and this time for longer! ---36debim

more

Nov 2019, 36debim

We booked a 2 day trip Huangshan / Yellow Mountains with China Highlights. April Yao was our guide and she reallly could read our wishes and feelings.... Before I start: "Hiking" in the Yellow Mountains means walking on a paved path and "climbing" up and down steps. The main routes are very, very crowded. There is no "wild" or natural path hiking like Europeans use to do... She guided us quickly away from the chinese tourist masses to some spectacular "lonley" points (you will never be alone in China). The late afternoon hike with breathtaking views and a beautiful sunset on the eastern side of the park was a highlight. Especially after 4pm most of the tourists go back down and the place becomes calmer. However, there are still many people on the mountain in the various hotels. We were in the Xihai Hotel 5*- very comfortable, quite a good level. Be aware: go for dinner early, we collected the food left after 7.30 pm and at 8 they started to clean (officially open till 8.30 pm). Next Morning: watch the sunrise - our one was not as spectacular as sunset. After breakfast we did a tour to the highest point, some more spectacular views and headed back for an excellent lunch to the valley. On the way back we visited a village close by (forgot the name) and in the evening we took a massage in Haungshan City - I felt like a cooked noodle afterwards... but great program. What would I do different? Next time I would ask for an extended tour including the cable train on the backside of the mountain. This seemed to be quite spectacular but would probably require 2 -3 more hours of hiking. And I would probably not go up there on a weekend or in highseason. --Patrick.Teufen

more

Nov 2019,

Six wonderful days in the Anhui Province

I had the pleasure of staying in the most wonderful 10-bedroom hotel called the Pig's Inn in Bishan and Bishan itself is a lovely village to explore and to go cycling. The Huangshan Mountains are spectacular and I would definitely recommend to spend the better part of three days or more hiking there and not just a day trip as you will miss so much if limited to one day. I have also been hiking in the Huashan Mountains with China Highlights and they are also spectacular too, but if you have been to Huashan do not think it is more of the same in Huangshan.

more

Nov 2019, jameslP6516B
Tour Map

Itinerary Quick Look
Here is a suggested itinerary. We are happy to customize a tour according to your interests.
DAY 1
Chengdu Arrival | Pick-Up, Free and Easy Afternoon
Your driver will pick you up from Chengdu the Airport (be aware that there are two airports in Chengdu!) and you will be transferred to your hotel in Chengdu. The afternoon is left free to allow you to discover the city on your own and relax your way.
DAY 2
Head to Jiuzhaigou with a Short Break in Songpan
Depart for Jiuzhaigou in the morning, have a rest in Songpan for a short visit to an interesting medieval town, and arrive at Jiuzhaigou at about 7 p.m.
DAY 3
Day Trip to Jiuzhaigou National Park
Embrace colorful Jiuzhaigou for a whole day (6 to 8 hours, your passport is required for entry).
DAY 4
Visit Huanglong, Head to Dujiangyan
Enter the only well-protected plateau wetland national reserve in China, and enjoy breathtaking scenery. We'll then drive you to Dujiangyan.
DAY 5
Dujiangyan Panda Base, "Until Next Time..."
On the final day you will visit the Dujiangyan Panda Base and have a close entounter with the cute pandas.
We'll finish the tour by driving you to the airport (CTU or TFU) in the afternoon for your flight home.
Hotel Selection
—the Icing on the Cake
Boutique hotels are recommended to enrich your travel experience.



FromCNY6,950 / USD1,104p/p
Based on a private tour for 2 people. Price varies depending on program, travel date, number of people and chosen hotel.
Price includes:
Private air-conditioned business car with big windows and ample space
Activities, hotels, and meals listed in the itinerary
24/7 helpline for while you are traveling
Tour code: cd-88
Start planning your tailor-made tour now. Your 1:1 travel consultant will reply within 1 working day.