A Bite of Chaoshan
3-Day Chaozhou and Shantou Tour
"If you have not been to the Chaoshan region, you can't claim to be a real gourmet. From the fresh fish to the rice wine, this area had inherited a food culture dating back to the Qin and Song dynasties."
— Chen Xiaoqing, directed of the famous documentary A Bite of China.
Chaoshan (the Chaozhou and Shantou region) is worthy of a visit if only for a food hunt, but there is much more to recommend: it's brilliant history, distinctive folk customs, pleasant climate…
Our 3-day trip to Chaozhou and Shantou will help you discover the unique and distinctive features of Chaoshan culture, especially the food culture and folk customs.
Tour 'Wow' Points
Enjoy amazing Chaozhou cuisine
Taste dishes made the ancient way, some dating back to Qin times (2,000 years ago), some the Song era (1,000 year ago). Fresh fish slices and marinated crab predate Japanese sashimi.


Taste real Chaozhou kung fu tea and experience leisurely local life
Chinese tea culture is best preserved in Chaoshan. Kung fu tea, the "espresso" of Chinese teas, has a formidable kick. First created in the Song Dynasty, it is still flourishing and remains an important part of social etiquette and hosting in Chaozhou.


Take in the history and culture of the Chaozhou "time capsule"
Explore the well-preserved historical residences and medieval architecture built in the Tang, Song, Yuan, Ming, and Qing dynasties, as you travel through over 1,000 years of Chaozhou history.


Appreciate exquisite Chinese craft arts
Chaozhou traditional handicrafts have a long history. Embroidery, wood engravings, hand-drawn pots, colored porcelain, and wheat straw paintings from Chaozhou are known across the globe


Why Choose Us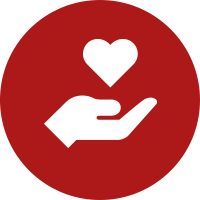 Your Wellbeing is Our Priority.
1-to-1 travel expert
Vaccinated guides
Private Rides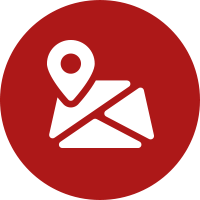 Your Trip is Perfectly Planned.
No crowds
Exclusive Exciting Experiences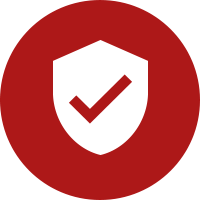 Your Booking is Risk-Free.
No cancellation fee
Free changes
Finish Your Booking in as Quick as 1 Day
1. Tell us your dream travel idea
2. Work out your unique plan with 1 to 1 expert advice
What Our Customers Said

Fantastic Beijing Tour with Tour Guide - Angela

Had a great time visiting Beijing over Chinese New Year! The city was quiet, but that made it easier to see everything that we wanted to. Our tour guide, Angela, was very knowledgeable and friendly. We found a local brewery, Slow Boat, that we went to twice it was so good. Amazing beer and best burger of my life! We can't wait to book another trip with China Highlights.

more

Feb 2023, Kate P

Beautiful experience in Beijing

The Forbidden City was a highlight of the tour. With Christina's knowledgeable and engaging commentary, we learned about the history of the imperial palace and its role as the center of Chinese politics for over 500 years. The complex is massive, and it was impressive to see the intricate details of the architecture and gardens.

more

Feb 2023, Valeria RP

Amazing 2 day trip to Beijing

Our guide Lily and driver Leo were amazing and super conscious that we were traveling with a toddler. Lily was knowledgeable about all of our stops and was very conscious of our time. She even took special time to relate and connect with our daughter which made the trip even more enjoyable for all of us.

more

Jan 2023, Jessica T

Amazing 2 day trip to Beijing

Maggie was so helpful in making sure we logistically could see what we wanted to see in a short time. We only had 2 days. Maggie also took into consideration that we were two adults and a 2.5 year old, the cable cars to the wall was the perfect suggestion.

more

Jan 2023, Jessica T

Mutianyu Great Wall of China

We booked a Chinahighlights guide who drove us from our hotel door in Beijing to the Great Wall of China. The guide explained everything very well in perfect English.The guide then took us to lunch at a spectacular restaurant where we tried the most varied typical dishes of Beijing.Thanks for everything Yuan Yuan and Chinahighlights!!

more

Jan 2023, Artur Benitez

Great Wall, Great Beijing, Great experience

As a foreigner that doesn't speak Chinese, our guide Christina was immensely helpful. She knew a lot of history about Beijing, and was very flexible with our wishes/schedule. In general, China Highlights is very flexible with the custom tours. The tours allow you a lot flexibility, this is very important to actually enjoy the tours. The restaurants recommended by our guide Christina were also very good, where we tried Peking duck, a traditional dish of Beijing.

more

Jan 2023, Francesco Ciappina

Customized 7-day Trip to Beijing

The tour guide, Jenny, was friendly and helpful. She and my 3-year old daughter made an instant connection. I don't know how I would have managed my daughter on my own without Jenny's help. She picked her up and carried her part of the way on our tours and when she wouldn't allow anyone else to hold her hand, Jenny was happy to keep her safe as we climbed the Great Wall. I had a great time. I'd use China Highlights again next time. Definitely recommend them for efficiency and peace of mind.

more

Jan 2023, Shaneka

Customized 7-day Trip to Beijing

Maggie was patient with me the whole time. She sent new itineraries every time I changed my mind about what I wanted to do and where I wanted to go. It was great that the tours were flexible so that I could create a trip to suit my taste and budget. I found out during this trip that I was a very picky person with a special taste for luxury and high expectations generally ????. Because of that, I got a chance to see how professional and dependable my agent was as she helped me smooth out any problems I encountered along the way. The highlights for me were when I complained about my room and she immediately called the hotel to change it, and when I changed my return flight details at the last minute and she quickly made new arrangements for me to be picked up on the new date.

more

Jan 2023, Shaneka
Tour Map

Itinerary Quick Look
Here is a suggested itinerary. We are happy to customize a tour according to your interests.
DAY 1
Chaozhou Arrival | Kung Fu Tea Experience and Food Hunt
We'll pick you up at Chaoshan Railway Station or Jieyang Chaoshan Airport and transfer you to downtown Chaozhou in about an hour.
Taste authentic Chaozhou kung fu tea in a local teahouse and listen to Chaozhou opera.
Then hunt for delicious Chaozhou food in Memorial Arches Street, while experiencing leisurely local life.
Stay overnight in Chaozhou.
DAY 2
Chaozhou | Discover a Thousand Years of Chaozhou
Take a walking tour of Chaozhou old town, visiting Guangji Bridge and Guangji Gate Tower, Kaiyuan Temple, Jilue Huang Ancestral Hall, and Xu Mansion Hall.
Visit Chaozhou Masters Park to witness Chaozhou's exquisite Chinese folk craft arts and learn about the distinctive features of Chaozhou culture.
Stay overnight in Chaozhou.
DAY 3
Shantou Departure | Explore a Hundred Years of Shantou
Travel to Shantou in the morning (about 1½ hours by private vehicle).
Walk through Shantou Ancient Town, visiting Little Garden Park and Laoma Gong, Shantou Intangible Cultural Heritage Exhibition Hall. Learn how to make a traditional local snack — heart rice cakes — in a time-honored local restaurant.
Take the Shantou local ferry from People's Square to Queshi Park to witness the beautiful inner bay scenery and feel the rapid transformation of Shantou from an ancient fishing village to a big trade city.
We'll transfer you to Chaoshan Railway Station or Jieyang Chaoshan Airport for your departure.
Hotel Selection
—the Icing on the Cake
Boutique hotels are recommended to enrich your travel experience.


FromCNY3400 / USD485  p/p
Based on a private tour for 2 people. Price varies depending on program, travel date, number of people and chosen hotel
Price includes:
Private air-conditioned business car with big windows and ample space
Activities, hotels, and meals listed in the itinerary
24/7 helpline for while you are traveling
Tour code: gd-2
Start planning your tailor-made tour now. Your 1:1 travel consultant will reply within 1 working day.