Mongolian Grassland Life
4-Day Xilingol Inner Mongolia Grassland Life Tour
If you are looking for an authentic Mongolian nomad experience and a window into the herdsman's way of life, this tour is recommended for you.
On this 4-day trip, you will stay with a herdsman's family on their summer pasture, live life like locals, admire the fantastic views of a pristine grassland, and experience Mongolian traditions and culture.
This tour is only available from mid-June to early September because the herdsman's family move to a downtown area when the weather cools down and upland grazing is no longer suitable for their livestock.
Tour 'Wow' Points
Live Life Like a Mongolian Local
You will stay with a real herdsman's family in your own traditional yurt. Milk one of their cows (or watch), do diary product DIY, and taste homemade Mongolian food.

Explore the Pristine Grassland by Horseback and Hiking
Journey deep into Jinlianchuan Grassland, summer resort of Liao, Jin and Yuan emperors (907–1368). Enjoy a horse ride and a light walk to sample its picturesque vastness the local way.


Do Some Fun Activities with the Herdsman's Family
Try Mongolian archery on the grassland and have a sand slide experience on the wild sandy land nearby,build a Mongolian yurt.


Taste Homemade Mongolian Food
During your stay with the herdsman's family, you will eat together with them, and try a variety of homemade Mongolian food.


Why Choose Us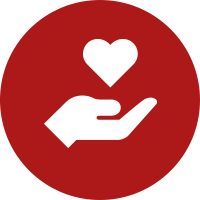 Your Wellbeing is Our Priority.
1-to-1 travel expert
Vaccinated guides
Private Rides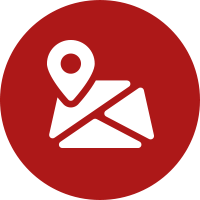 Your Trip is Perfectly Planned.
No crowds
Exclusive Exciting Experiences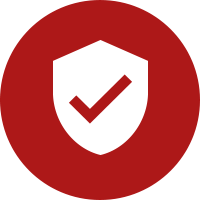 Your Booking is Risk-Free.
No cancellation fee
Free changes
Finish Your Booking in as Quick as 1 Day
1. Tell us your dream travel idea
2. Work out your unique plan with 1 to 1 expert advice
What Our Customers Said

GREAT Forbidden City tour!

We took a guided tour with Ivy through the Forbidden City. She had everything perfectly organised, knew all the amenities and explained the most important facts around history and design of the palace in an enticing manner. Can absolutely recommend her as a guide, we had a great day!

more

Oct 2022, Adam A

Beautiful Day at Great Wall in Mutianyu

We had a wonderful day visiting the Great Wall together with our guide, Ivy. The organisation - from the pick up to the return - was excellent, we had nothing to worry about. So It was a lovely and relaxed day profiting from the experience to the fullest without having to trouble about transport or tickets. Ivy explained well the history and knew about all nice parts of the part of the wall that we visited. She is very nice company. We had a very good experience.

more

Oct 2022, Nina

Excellent time in Beijing

Ivy was a true professional who spoke excellent English and engaged us with stories of the very rich Chinese cultural heritage and history. We went away with so much more knowledge with her as our guide giving us a live commentary as we walked around. She brought us to the off the beaten track spots, less crowded corners of the attractions and very importantly, knew which toilets were clean and more foreigner friendly. Highly recommend Ivy to any future visitors to Beijin

more

Oct 2022, JCCEBJ

Excellent service

Our travel planner Monica is kind, very attentive, and there is no pressure or "hard sale". Great service and highly recommended!

more

Sep 2022, Julia

A great tour

Our trip to Beijing was brilliantly organised and stress free. As usual with China Highlights our guide Ivy was really well prepared, knowledgeable and dealt with all the security, covid checks and tests etc. It made the trip really easy.

more

Aug 2022, Peter F

Trip to Beijing

I spent a couple of excellent days in Beijing thank to this agency and my private guide Ivy! An adorable journey, I swear! If you want to immerse yourself in the atmosphere of historical Beijing, here's the place to address! I can't recommend it enough. Ivy was just adorable, she woke up my curiosity with her methods of leading me through the historical time line by challenging my imagination and rationality at the same time. All the facts were given in the context which I especially appreciate, she had the answers to all of my questions, and moreover she knew what made me ask them! The service was 10/10. The driver and the guide were both very patient, resourceful and attentive to their clients problems and little suggestions. It literally took them 1 day to organize everything for me as I decided to go to Beijing at the very last moment; every single member of the China highlights team was attentive to my needs and wishes.

more

Aug 2022, Take_the_money

Trip to Beijing

Zac is helpful and very professional。

more

Aug 2022, Take_the_money

Successful Trip to Beijing from Shanghai Shortly after Lockdown

As always, Monica has helped us with all the travel arrangements, planned our trip and followed up with us during the whole travel. It was challenging coming from Shanghai to Beijing shortly after the massive lockdown so we appreciated this attention a lot. It was too hot, so first day in the Forbidden City was a challenge but Ivy was helping us find as much shade as possible. We also visited Mutianyu Great Wall section, Temple of Heaven, Universal Studios, Summer Palace, Olympic Site and went on Hutong tour. Even though it might seem a lot, our small children managed well and loved everything about this trip. Ivy was very flexible with the length of explanations and rerouting our travel depending on temperate and tiredness. Overall, it was a success and we will for sure travel again with China Highlights.

more

Jul 2022, ondrej1980
Itinerary Quick Look
Here is a suggested itinerary. We are happy to customize a tour according to your interests.
Day 1
Xanadu Arrival | Stay with a Local Herdsman's Family
From Beijing, we suggest you take the high-speed train to Zhangjiakou. Your private driver would pick you up from Zhangjiakou Railway Station and transfer you directly to your private summer pasture in Xanadu of Zhenglan Banner in Xilingol League (3½ hours' driving).
From Shanghai or other cities, we recommend flying to Xilinhot. Your private driver would pick you up from Xilinhot Airport and transfer you directly to your private summer pasture in Xanadu of Zhenglan Banner in Xilingol League (2 hours' driving).
Enjoy a Mongolian home-cooked dinner, and make yourself at home in your own traditional Mongolian yurt.
Day 2
Xanadu Summer Pasture| Experience the Nomadic Life
In the morning, see cow milking and taste fresh milk and local dairy products.
Have a light walk in the peaceful hinterland of Jinlianchuan Grassland to measure some of the vastness of the picturesque grassland with your feet.
After lunch, go to a sandy land nearby and have a sand slide experience.
Enjoy a BBQ dinner and Mongolian traditional music with overtone singing and long songs. Then retire to your traditional Mongolian yurt.
Day 3
Xanadu Summer Pasture| Experience the Nomadic Life
In the morning, you will have another chance to experience cow milking and fresh local dairy.
Enjoy a horse ride to seek out the best view of the grassland. Then try your hand at archery.
After lunch, do some dairy product DIY and taste authentic Mongolian snacks.
Reflect on your Mongolian life experience over a home-cooked dinner with your hosts and during your final night in your yurt.
Day 4
Xanadu Departure | Build a Mongolian Yurt
Today you will experience Mongolian culture by building a real yurt with the herdsman's family.
Your private driver will transfer you to Xilinhot Airport or Zhangjiakou Railway Station to catch your flight/train home or to your next destination.
Hotel Selection
—the Icing on the Cake
Boutique hotels are recommended to enrich your travel experience.


FromCNY4700 / USD738 p/p
Based on a private tour for 2 people. Price varies depending on program, travel date, number of people and chosen hotel
Price Includes:
Private air-conditioned business car with big windows and ample space
Activities, hotels, and meals listed in the itinerary
24/7 helpline for while you are traveling
Tour code: nm-4
Start planning your tailor-made tour now. Your 1:1 travel consultant will reply within 1 working day.

Quickly inquire about this tour via our WeChat:
chinahighlightstour