Dance with Santa's Reindeers
6-Day Hulunbuir Winter Tour with Reindeer Experience
Yearning for the ultimate ice and snow experience, but resent the China crowds? Why not cross the vast ice fields and retreat to the forests with China's reclusive reindeers?
Let's journey into the forests of the Greater Khingan Mountains, hug the reindeers, have fun with snow to your heart's content, stay with the families of the coldest village in China, and feel their enthusiasm for a simple but harsh life.
Tour 'Wow' Points
Get Close to Reindeers Like Santa's
Walk with the reindeers in the deep forest of the Greater Khingan Mountains and feed them with fresh moss. Listen to the stories of the last reindeer herders' tribe in China.

Have Winter Fun on the Grasslands
Experience horse riding, snowmobile riding,snow sliding in a dinghy,and enjoy the tranquility of vast ice fields and snowscapes. .

Make Fresh Wilderness Tracks and Have a BBQ in the Snowy Forest
Walk into the fairytale world of the Greater Khingan Mountains, and capture the stunning primitive forest views of trees laden with rime. With the help of your guide, collect the firewood, and build a fire with your own hands that will light in the coldest of conditions.


Step into the Real Lives of Local People in China's Coldest Village
Eat the locals' homemade food, try an outdoor hotpot on an ice table, sleep on a traditionally heated brick bed. Appreciate the wisdom and spirit of Lengji Village's remaining six families in their daily fight against the extreme cold, which has reached -58°C (-72°F).


Have fun with ice and snow to your heart's content
 Go skiing and play activities the traditional way as local people do in Lengji Village .


Feel the International Charm of Northeast China
Visit a local Russian family, dress up in their clothes, learn about their life and customs, taste Russian snacks, and listen to traditional Russian musical instrument being played live.


Why Choose Us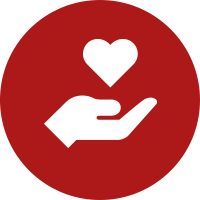 Your Wellbeing is Our Priority.
1-to-1 travel expert
Vaccinated guides
Private Rides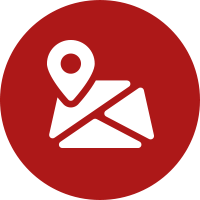 Your Trip is Perfectly Planned.
No crowds
Exclusive Exciting Experiences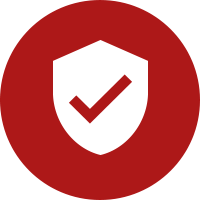 Your Booking is Risk-Free.
No cancellation fee
Free changes
Finish Your Booking in as Quick as 1 Day
1. Tell us your dream travel idea
2. Work out your unique plan with 1 to 1 expert advice
What Our Customers Said

Amazing 2 day trip to Beijing

Our guide Lily and driver Leo were amazing and super conscious that we were traveling with a toddler. Lily was knowledgeable about all of our stops and was very conscious of our time. She even took special time to relate and connect with our daughter which made the trip even more enjoyable for all of us.

more

Jan 2023, Jessica T

Amazing 2 day trip to Beijing

Maggie was so helpful in making sure we logistically could see what we wanted to see in a short time. We only had 2 days. Maggie also took into consideration that we were two adults and a 2.5 year old, the cable cars to the wall was the perfect suggestion.

more

Jan 2023, Jessica T

Mutianyu Great Wall of China

We booked a Chinahighlights guide who drove us from our hotel door in Beijing to the Great Wall of China. The guide explained everything very well in perfect English.The guide then took us to lunch at a spectacular restaurant where we tried the most varied typical dishes of Beijing.Thanks for everything Yuan Yuan and Chinahighlights!!

more

Jan 2023, Artur Benitez

Great Wall, Great Beijing, Great experience

As a foreigner that doesn't speak Chinese, our guide Christina was immensely helpful. She knew a lot of history about Beijing, and was very flexible with our wishes/schedule. In general, China Highlights is very flexible with the custom tours. The tours allow you a lot flexibility, this is very important to actually enjoy the tours. The restaurants recommended by our guide Christina were also very good, where we tried Peking duck, a traditional dish of Beijing.

more

Jan 2023, Francesco Ciappina

Customized 7-day Trip to Beijing

The tour guide, Jenny, was friendly and helpful. She and my 3-year old daughter made an instant connection. I don't know how I would have managed my daughter on my own without Jenny's help. She picked her up and carried her part of the way on our tours and when she wouldn't allow anyone else to hold her hand, Jenny was happy to keep her safe as we climbed the Great Wall. I had a great time. I'd use China Highlights again next time. Definitely recommend them for efficiency and peace of mind.

more

Jan 2023, Shaneka

Customized 7-day Trip to Beijing

Maggie was patient with me the whole time. She sent new itineraries every time I changed my mind about what I wanted to do and where I wanted to go. It was great that the tours were flexible so that I could create a trip to suit my taste and budget. I found out during this trip that I was a very picky person with a special taste for luxury and high expectations generally ????. Because of that, I got a chance to see how professional and dependable my agent was as she helped me smooth out any problems I encountered along the way. The highlights for me were when I complained about my room and she immediately called the hotel to change it, and when I changed my return flight details at the last minute and she quickly made new arrangements for me to be picked up on the new date.

more

Jan 2023, Shaneka

Great Experience with China Highlights

During the tour, our tour guide, Ms Ivy, was full of so many facts and fun anecdotes and she delivered them in an easy to understand manner. Her energy was fantastic! Such excellent customer service skills; very easy to talk to, and very helpful, she was also available for assistance outside of set tour times when I had any questions.

more

Jan 2023, Crystal

Great Experience with China Highlights

Firstly, the company responded very quickly to my email, which I sent through their website. After that, I went back and forth with the agent, Ms Carol, quite a few times before we settled on an itinerary which maximized time and scenic touring, without breaking my pocket.

more

Jan 2023, Crystal
Itinerary Quick Look
Here is a suggested itinerary. We are happy to customize a tour according to your interests.
Flights from Beijing or Shanghai to Hailar are available. After our airport pickup, the rest of the day is your own to explore.
Day 2
Hailar to E'erguna — 138 km (86 miles), 2 hours
Take part in fun snow activities on the grasslands, including snowmobile riding, a snow slide, and snow sliding in a dinghy.
Enjoy beautiful snowscapes at E'erguna Wetland, visit the Wetland Museum, and taste Tieshan ice cream.  
Stay overnight in E'erguna City.
Day 3
E'erguna to Genhe — 127 km (79 miles), 2 hours
Experience horse riding on a vast grassland. Walk into E'erguna's primitive birch forest to immerse yourself in its scenic winter wonderland.
Visit a local Russian family, learn about their life and customs, taste Russian snacks, and listen to them lay their traditional musical instruments.
Stay overnight in Genhe City.
Day 4
Genhe to Lengji Village — 56 km (35 miles), 1½ hours
You will have a chance to meet China's reindeer and walk with them in the deep forest of the Greater Khingan Mountains.
Then, listen to the stories of the Ewenki — China's last reindeer tribe. Apart from being Santa's helpers, in Mongolian folklore, reindeers are mystical creatures believed to carry the spirit of past loved ones. With a basket of fresh moss, you can get up close to the gentle reindeers to pet and feed them.
After the reindeer experience, you will head to the coldest village in China. Take the challenge of eating a hotpot outdoors on an ice table. Bake sweet potatoes and make dumplings on a traditional heated brick bed. Enjoy local ice and snow activities.
Stay overnight in a local villagers' house in Lengji Village.
Day 5
Lengji Village to Genhe — 56 km (35 miles), 1½ hours
Lead by a local and your English-speaking guide, make fresh tracks into the forested hinterland of the Greater Khingan Mountains to appreciate the scenery of primitive trees hung with rime. Then, have a unique BBQ in the snowy forest.
Stay overnight in Genhe City again.
Day 6
Genhe to Hailar for the Departure — 250 km (155 miles), 3½ hours
After breakfast, your guide and driver will accompany you to Hailar Airport for your departure. We suggest you book an afternoon or evening flight. If there is only a morning flight available, we suggest you stay the previous night in Hailar.
Hotel Selection
—the Icing on the Cake
Boutique hotels are recommended to enrich your travel experience.


FromCNY 9990/ USD 1570p/p
Based on a private tour for 2 people. Price varies depending on program, travel date, number of people and chosen hotel

Price Includes:
Private air-conditioned business car with big windows and ample space
Activities, hotels, and meals listed in the itinerary
24/7 helpline for while you are traveling
Tour code: nm-5
Start planning your tailor-made tour now. Your 1:1 travel consultant will reply within 1 working day.