When Silk Road Culture Meets Fabulous Fall Colors
7-Day Dunhuang, Zhangye, and Ejina Qi Photography Tour
Start from the mysterious city of Dunhuang, pass by historical Jiayuguan, and then go to Ejina Qi, which is famous for its golden poplar trees, and end the trip in Zhangye with its unique Danxia (red sandstone) landforms. Usually the poplar trees' leaves take on their gold color from mid-September to late October, so this tour is only available in this autumnal period each year. With perfect weather conditions and picturesque wild beauty, we will give you an unforgettable experience.
Tour 'Wow' Points
Admire the Splendid Golden Euphrates Poplar Forests
Visit Ejina Qi National Nature Reserve of Poplar Trees, which is one of the three remaining Poplar Tree reserves in the world. The famous movie "Hero", directed by Zhang Yimou, was shot there. It is a paradise for photographers in fall.


Capture Spectacular Views of Wild China
Visit Zhangye Danxia Geological Park and take stunning photos of the rainbow mountain and Binggou ('ice valley') Danxia landforms. Stroll beside Echoing Sand Mountain and witness the desert wonder — Crescent Lake. Shoot the marvelous desert sunset in Dunhuang.


Discover Unique Historical Sites along the Hexi Corridor
Appreciate amazing murals, sculptures, and grottoes in the renowned Mogao Caves. Visit "the First and Greatest Pass under Heaven", also the westernmost starting point of the Great Wall in the Ming Dynasty — Jiayuguan.


Why Choose Us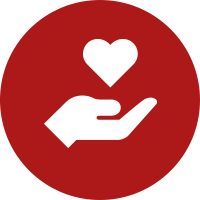 Your Wellbeing is Our Priority.
1-to-1 travel expert
Vaccinated guides
Private Rides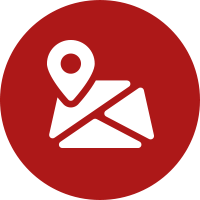 Your Trip is Perfectly Planned.
Less crowded
Exclusive Exciting Experiences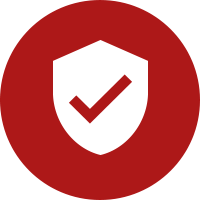 Your Booking is Risk-Free.
No cancellation fee (up to 22 days before departure)
Free changes
Finish Your Booking in as Quick as 1 Day
1. Tell us your dream travel idea
2. Work out your unique plan with 1 to 1 expert advice
98.8% positive customer reviews among 10,000+




98.8% positive customer reviews among 10,000+

Mervyn was an awesome tour guide

Mervyn was an awesome tour guide! Very well educated on the history of Xi'an and all the places we went with her. She brought us to local restaurants to enjoy the wonderful varieties of Chinese food of the region. She was sure we were all taken care of, and was kind and even made sure we got on our connecting plane flight out of town. mount, Hua was great and she helped us to go up to the highest peak on the north first by cable car and walk down and exit by the other Cablecar on the south end. She took Many pictures of our group, and she was a true professional, as well as a caring person!!

more

May 2023, Roger R

Unforgettable

Booked a three day trip in Xi'an with China Highlights and met the the wonderful Jenny who is a local. On the first day we went to visit the Terracotta Warriors and she expertly helped to navigate me to the best spots to take photos all while explaining the fascinating history and story behind this 8th wonder of the world. Jenny is a wealth of knowledge and also has an ability to sort of 'bring history to life' with her innate ability to explain things in a very engaging way while intersplicing cultural tidbits throughout which helped me to really understand and appreciate several aspects of Chinese history, culture, and thought on a much deeper and more profound level. We also went to a local factory that actually makes many of the replica Terracotta Warriors where I was able to meet the owner, a very kind man. He showed me the facility and then we sat down and showed the molding process involved in creating these replica warrior pieces from clay and then proceeded to demonstrate in making one. Was then handed a piece of unformed clay and was somehow able to make a small one myself (with a little help from him at the end) and keep this as a souvenir. So cool :) The remaining two days were spent visiting the Big Wild Goose Pagoda, Shaanxi History Museum, the Hanyang Tomb, the Forest of Stele Museum, and the Muslim Quarter, all which were super interesting, especially the Shaanxi History Museum where Jenny explained the story and other fascinating facts behind many of the major artifacts/pieces/exhibits there. On the last day I asked if we could, instead of visiting a couple additional sites that were left remaining on the official itinerary, go to a good restaurant that served local/traditional Xi'an dishes that were popular with locals. We ended up going to a restaurant where we ate an absolutely delicious bowl Paomo (crumbled flatbread in mutton stew with lamb or beef) which turned out to be the most delicious meal of my entire trip there. What made it even more special was us sitting down together (Jenny, the driver, and me) and using our hands in the local traditional way to break apart the flatbread into small pieces before putting it into our respective soup bowls) before it was brought to the back to be cooked/seasoned in the meat stew/soup. It was the perfect ending to the three day tour :) Before departing, Jenny ended up recommending other places that I could check out on my own such as the Datang Everbright City at night (which turned out to be one of the most spectacular places I've ever visited in China, people so full of excitement and joy, very nice energy there). She is also quite 'dialed in' to the local culture, trends, and thoughts of the people in Xi'an and also China as a whole which made the entire trip very educational and illuminating.

more

May 2023, Allen C

Planning a trip to China (Beijing to Xi'an)

In preparing a plan to visit China (from Beijing to Xi'an), Carol, my trip advisor, has been very helpful in designing a customized tour for me. The plan includes all the details of the locations and activities reflecting the preferences I specified. Best of all, the cost is very reasonable. I highly recommend to contact Carol to discuss your trip to China.

more

Apr 2023, Joseph K S Lai

China Highlights Xian

We booked a booked through China Highlights. Jacob was our guide. He gave us a good informative history overview, and answered our questions about other historical questions. We enjoyed seeing the terracotta warriors, despite lot of people, Jacob prepared us for the crowd and didn't loose us. He was flexible with our family's needs and even recommended us where to go visit and eat the next day. Super helpful - wish he could have gone cycling with us on the ancient city wall.

more

Apr 2023, TW

Awesome time in Xian

Our guide in Xian was Jenny and she took care of us throughout the trip. We had to make some last minute adjustments to the itinerary as one of us wasn't feeling well and Jenny happily obliged and replanned on the go. Jenny brought us to all the key tourist attractions like the terracotta warriors and city wall, and provided a wealth of history and insight into them. We also had some cool experiences like making our own terracotta warriors in an old cave as well as making some puppets that were used for puppet shows in the time before TV and movies. Overall we had an awesome time in Xian and we were extremely happy to have Jenny as our guide. We would recommend her highly to anyone.

more

Apr 2023, JC

Great Tour of Xi'an

This review is for our tour booked through China Highlights. Our tour guide was a gentleman named Rocky (幸福一生). He took wonderful care of my family (two kids, aged 7 and 10). He was flexible with our family's needs and picked great spots to eat lunch. He had loads of information on the best routes and places to take photos or just relax. I would highly recommend him. We enjoyed seeing the terracotta warriors and learning about their history. Seeing the colors that used to be on them and the process the preservationists are using to repair the damage were especially interesting. Our family's favorite part of the visit was the trip to Huashan mountain. What a beautiful place! There are a lot of steps, so beware. Nevertheless, even I was able to climb part of the way with my leg still recovering from a bad injury. The City Wall and seeing the Bell Tower were nice, but wouldn't be on my must-do list, especially if you've already been to the Great Wall. It's still an interesting piece of history and Rocky went out of his way to make it fun for us. The alley market in the Muslim quarter was fun for souvenir shopping, delicious snacks, and learning about the role Xi'an played in the silk road. It was raining during our visit to the Great Mosque, but it is such a beautiful, peaceful place. I wish we had planned more days in Xi'an to learn more.

more

Apr 2023, Mike

Xi'an trip / Susan guide

We spent the last three days in Xi'an and we had a wonderful time here. Susan, our guide, made a huge difference, as she was very knowledgeable about the history of the place, provided a lot of information and historical facts, nice stories and she made it very exciting. On top of the normal attractions (Terracotta Warriors, Big Wild Goose Pagoda, The Big Mosque and the Muslim Quarter) she also recommended a very nice show that we attended next to the Ancient Wall of Xi'an. I full recommend that show to all then people coming to Xi'an. I also fully recommend Susan as a guide, as she is very knowledgeable about everything related to Xi'an and to the Chinese history. Thank you Susan for providing us such a great experience! Adrian Iancu

more

Apr 2023, Adrian Iancu

Family Memories in Xi'an

Our recent trip to Xi'an with China Highlights and our amazing guide Susan was an excursion to remember. Susan is an incredible source of knowledge for the area and made every location come alive with her stories and information. Our trip to the Terracotta Warriors was a highlight of our time in the city but there was so much more to see and enjoy. So many great memories for our family in this dynamic city. Thank you Susan and China Highlights for another adventure in China.

more

Apr 2023, Allan M

Trip to Xi'an- First China Adventure of Many More to Come

Our trip to Xi'an was AMAZING. We moved to China in October of 2020 and this was the first trip we have taken outside of Beijing. Our guide, Mervyn, was incredibly knowledgeable and her English was excellent. She was so kind and thoughtful in every way- she had the foresight to adjust our tour events so we could take full advantage of all experiences- most notably moving our visit to the City Wall to our first day when we actually had no tours scheduled to take advantage of the sunny weather as it was forecasted to rain for the rest of our visit. We had an amazing time learning about the history of China and Xi'an in particular, as well as the facts regarding the specific sites we visited. Mervyn also guided us through our lunches to try the best typical food on offer and even went as far to allow us to contact her in the evenings for suggestions for food and locations for our dinners. She was so thoughtful and always checked in with us to make sure we were happy with everything.

more

Apr 2023, Shauna M

Unforgettable trip to Xian

My husband and I spent three full days in Xian. We are Aussies living in China for work, and this was our first holiday exploring China. The tour itinerary prepared by China highlights was excellent, and covered some great sites/activities including Shaanxi history museum, big wild goose pagoda, Muslim quarter, Terracotta warriors, the city wall, Forrest Stone tablets, shadow play at the Gao courtyard and Hanyang tomb . Our local guide Helen was extremely knowledgeable about Xian and all the sites we visited. There wasn't a question she couldn't answer. Helen went the extra mile to ensure that we had an unforgettable trip, including shuffling the itinerary to avoid the rain for our ride on the city wall, ordering excellent dishes at the local restaurants, and recommending other restaurants to try for dinner. We feel very lucky to have had such a wonderful and friendly guide to show us around Xian.

more

Apr 2023, Rhiannon E

Fantastic Tour of Xi'an

China Highlights created an amazing trip to Xi'an for us! We learned a lot from our tour guide, Mervyn, and enjoyed her company as she showed us all of the highlights. Our favorite art of the trip was eating our way through the Muslim Quarter. We returned to that area for dinner every night. China Highlights was easy to work with and Mervyn had more knowledge than we could even absorb. We can't wait to book another trip through China Highlights!

more

Feb 2023, Kate P

Marvellous Mervyn and eXcellent Xi'an

Beyond the history, which is my personal bread and butter, was the actual bread and butter of the local restaurants and of course Xi'an's famous snack street/Muslim Quarter! Delicious dumplings, locally sourced pomegranates and persimmons and unique persimmon cakes hot of the pan and noodles and more noodles - it is worth a visit for the food alone and I certainly hope I get to return soon! As always, China Highlights has done a stellar job and I wish whoever is considering this a memorable adventure and safe travels!

more

Jan 2023, Apis N

Xian 3 day tour

A real cultural&historical impressive 3 day trip to Xi'an, despite the shortening of the actual trip by some days to Covid!However, even with all the challenges, which laid ahead before and during the trip, the flexibility of everyone involved (especially my guide Jenny & my agent Zac) was the key to a memorable journey.This wasn't my first good experience with China Highlights and won't be definitely my last one as you can really take your mind off from the daily grind during those days and just enjoy the scenic spots!

more

Oct 2022, Karl Kirchheimer

Hua Shan Hike

Mervyn took me from Xi'anbei Station to the top of Hua Shan east peak, where I stayed overnight to watch the sunrise.It's a magnificent place, best appreciated on days like this without too much crowd, and Mervyn was a fantastic guide.It's not easy being a foreigner travelling around China in these days of covid, but Mervyn made all of that seem easy. And she was a helpful and encouraging presence on the way up, pointing out places of interest and pulling out cans of red bull for when the going got tough!Highly recommended!

more

Sep 2022, Paul R

Xian 2022 Trip

Went on a family vacation to Xian and thanks to #chinahighlights my kids and I had a truly enjoyable time. #Christy arranged our tour and #Helen was our tour guide. #Helen did a great job of leading us around the Muslim Quarter, the Terra-cotta Warriors, walking up the Big Wild Goose Pagoda, bell and drum towers, riding on the Xian city wall, visiting the Shaanxi History Museum and watching the Legend of the Silk Road show. She was especially knowledgeable of the areas history. The kids and I enjoyed the paper cutting and making terra-cotta warriors out of clay activities as well as watching the Shadow Puppet Show. Despite the COVID restrictions and excessive bureaucracy that now exists for foreigners traveling in China, #Helen did a great job meeting the unique needs of my family and I highly recommend her services.

more

Jul 2022, Bryan Stanfield

Xi'an Bliss

We highly enjoyed our trip to Xi'an organised by China Highlights and with fantastic support from our guide Helen. Helen stitched together thousands of years of Chinese history throughout our visits to the terracotta warriors, the Xi'an museum and the ancient city walls. Helen gave us many superb food recommendations, in particular Xi'an's thick spinach noodles and the famous Muslim street. The trip was made very straightforward and we were supported at every step of the journey which gave us great peace of mind, even with COVID restrictions. The tour around the city walls by bike was a particular highlight. Helen also recommended the Nearwall bar which is a fantastic place for coffee and craft beer enthusiasts. China Highlights have been very flexible and responsive. We look forward to visiting again with family and friends in future.

more

Jul 2022, Michael H

2.5 days in Xian

Helen helped with a quickly arranged Covid test at a local centre to smooth future travel. Next day was the Terracotta Warriors, Big Wild Goose Pagoda and Mosque. Amazing history and not too crowded with plenty of time to explore with excellent local restaurant for dumpling lunch . Helen went through loads of background info at each site adding to the experience and assisted with bartering at the markets. The final day required a late switch of museum and to the little wild goose pagoda which Helen organized efficiently and also played museum guide, I'm not sure what she doesn't know about Chinese history. Helen was also helpful with our individual onward travel plan changes and our obsession with coffee.

more

Dec 2021, David P

The best Xi'an experience I could only recommend

Susan (绒绒), my guide for 2 days, explained everything very pleasant in very good English. She has a huge historical know-how and could introduce me into all cultural and historical events connected to the visited places. To complete this journey, always accompanied with a delicious local food. Many thanks to Susan (绒绒), her driver and Chinahighlights for this fantastic experience

more

Oct 2021, luismK2514FG

Our tour guides were Ann (Zhangjiajie), Ivy (Beijing), Lily (Xi'an) and Cecile (Chengdu). Each one of them was fantastic - attentive to our needs, organized, and made sure all of the details were taken care of. Each one of them adapted to our family's needs as things came up and also adapted to changing conditions -(weather, illness, unexpected closures, delays, etc) so we maximized our time and got the most out of every day. Every guide was knowledgeable and personable.

more

Jul 2021, christinajeanne

Fabulous Xi'an.

The support from Christy before the trip was superb. The itinerary was perfectly designed to meet my wishes. I loved every single bit of it. Mervyn, my guide was knowledgeable, kind and friendly and brought an added something to the trip that you just don't get when you do it all yourself. This was my third itinerary with China Highlights and it didn't disappoint.

more

May 2021, CSA100
Tour Map

Itinerary Quick Look
Here is a suggested itinerary. We are happy to customize a tour according to your interests.
Railway station or airport transfer. Saty overnight at Dunhuang.
DAY 2
Dunhuang Highlights Discovery
Mogao Caves, Singing Sand Mountains, Crescent Moon Spring, and camel riding. Stay over night at Dunhuang.
DAY 3
Dunhuang to Jiayuguan
Great Wall Museum, Jiayuguan Fort. Stay overnight at Jiayuguan.
DAY 4
Jiayuguan to Ejina Qi
The Black City, Strange Forest sunset shoot.Stay overnight at Ejina Qi.
DAY 5
Lost in the Beautiful Ejina Poplar Forest
Visit Poplar Forest National Nature Reserve, immerse yourself in the fabulous fall views.Stay overnight at Ejina Qi.
DAY 6
Ejina Qi to Zhangye
Juyan Lake sunrise shoot. The Rainbow Mountains sunset shoot.Stay overnight at Zhangye.
Zhangye Giant Buddha Temple.Zhangye Railway station or Zhangye Airport transfer.
Hotel Selection
—the Icing on the Cake
Boutique hotels are recommended to enrich your travel experience.


FromCNY 12850p/p
Based on a private tour for 2 people. price varies depending on program, travel date, number of people and chosen hotel
Price includes:
Private air-conditioned business car with big windows and ample space
Activities, hotels, and meals listed in the itinerary
24/7 helpline for while you are traveling
Tour code: gs-2
Start planning your tailor-made tour now. Your 1:1 travel consultant will reply within 1 working day.