Kashgar In-Depth Exploration
5-Day Kashgar Tour
Kashgar, the westernmost city of China, used to be a very important commodity trading and distribution center on the ancient Silk Road. In the eyes of China's central plains civilizations, it was a distant place in the exotic and mysterious western region. To Central Asia civilizations, it was a gateway to the oriental world..
From Kashgar, you can enjoy the snow on the Pamirs and feel the sands of the Taklimakan Desert. There, you can listen to Uyghur music, see Kirgiz yurts, and watch Tajiks herd cattle.
During this 5-day Kashgar tour, you will experience its exotic charm, learn more about the splendid history of the Silk Road, meet the friendly ethnic people, and explore the hidden natural beauty nearby.
Tour 'Wow' Points
Experience Exotic Charm in the Westernmost City of China
Enjoy a relaxing walk in Kashgar Old Town. Taste flavor of the Central Asia in the decorations of the houses. Experience the region's religion in Xinjiang's biggest mosque.


Enjoy a Xinjiang Afternoon Tea with Some Locals
Experience the typical social life of the town as you listen to folk music played by the Uyghur seniors.


Catch a Glimpse of the Great Pamirs
Drive along the China-Pakistan Highway. View the impressive Baisha ('White Sand') Lake and Karakul. Snow-capped Muztag Ata and other very tall mountains look like a row of strong guards protecting this land.


Walk to the 'Sky Gate'
Discover Shipton's Arch, which is probably the tallest arch in the world at 460 meters (1,500 feet) high. It was named after mountaineer Eric Shipton, who failed to get to it, but you can.

"Steal" the Business Secrets of a Livestock Merchant
Experience a bazaar that has existed for centuries on the Silk Road — the Kashgar Livestock Market. Learn how to do successful business the Xinjiang way.


Enjoy a Family Feast with Uyghur People
Visit a Uyghur family in Kashgar old town. Enjoy a tradition meal with them and learn folk dancing with the hostess.


Why Choose Us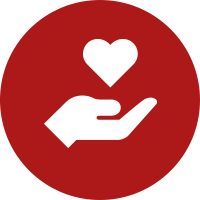 Your Wellbeing is Our Priority.
1-to-1 travel expert
Vaccinated guides
Private Rides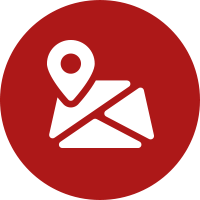 Your Trip is Perfectly Planned.
No crowds
Exclusive Exciting Experiences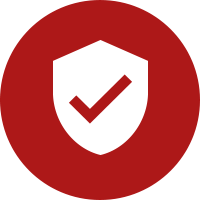 Your Booking is Risk-Free.
No cancellation fee
Free changes
Finish Your Booking in as Quick as 1 Day
1. Tell us your dream travel idea
2. Work out your unique plan with 1 to 1 expert advice
What Our Customers Said

Amazing Beijing

The tour was scheduled perfectly, we had the opportunity to know many places and enjoy local food. Our guide Ivy exceed our expectations. She took care of every detail, taking care of us. I can say that she loves her job.

more

Jan 2023, Claudia

Wonderful Experience

Very professional and knowledgeable. Our tour guide, Lily, went the extra mile on everything. Could not of asked for better planning. The explanations were detailed and interesting. The local restaurant choices were delicious.

more

Dec 2022, Robin C

GREAT Forbidden City tour!

We took a guided tour with Ivy through the Forbidden City. She had everything perfectly organised, knew all the amenities and explained the most important facts around history and design of the palace in an enticing manner. Can absolutely recommend her as a guide, we had a great day!

more

Oct 2022, Adam A

Beautiful Day at Great Wall in Mutianyu

We had a wonderful day visiting the Great Wall together with our guide, Ivy. The organisation - from the pick up to the return - was excellent, we had nothing to worry about. So It was a lovely and relaxed day profiting from the experience to the fullest without having to trouble about transport or tickets. Ivy explained well the history and knew about all nice parts of the part of the wall that we visited. She is very nice company. We had a very good experience.

more

Oct 2022, Nina

Excellent time in Beijing

Ivy was a true professional who spoke excellent English and engaged us with stories of the very rich Chinese cultural heritage and history. We went away with so much more knowledge with her as our guide giving us a live commentary as we walked around. She brought us to the off the beaten track spots, less crowded corners of the attractions and very importantly, knew which toilets were clean and more foreigner friendly. Highly recommend Ivy to any future visitors to Beijin

more

Oct 2022, JCCEBJ

Excellent time in Beijing

Zac from China Highlights organised a 3 day Beijing trip for my family during the Golden Week in China.

more

Oct 2022, JCCEBJ

Excellent service

Our travel planner Monica is kind, very attentive, and there is no pressure or "hard sale". Great service and highly recommended!

more

Sep 2022, Julia

A great tour

Our trip to Beijing was brilliantly organised and stress free. As usual with China Highlights our guide Ivy was really well prepared, knowledgeable and dealt with all the security, covid checks and tests etc. It made the trip really easy.

more

Aug 2022, Peter F
Itinerary Quick Look
Here is a suggested itinerary. We are happy to customize a tour according to your interests.
Meet your local personal guide at Kashgar's airport who will escort you to your Kashgar hotel. Your guide will help you check-in and offer tips on exploring Kashgar according to your interests.
Day 2
Kashgar | A Key City on the Silk Road
Explore Kashgar Old Town in the morning. Visit the biggest mosque in Xinjiang. Feel the spirit of the local religion. Appreciate the beauty of Islamic architecture in a quiet tomb of a great Uyghur poet and enjoy a quiet moment there.
Visit a Uyghur family in the old town. Learn about their lifestyle and enjoy some traditional Xinjiang food with them. Listen to a piece of Xinjiang music that comes with a dance.
Walk to Handicrafts Street in the afternoon. Go into the shops, touch the semi-finished handicrafts, and test the timbre of exotic musical instruments. Have a break at the ancient teahouse, which has a history of over 100 years.
Kashgar Grand Bazaar is famous throughout Asia. This ancient market attracts locals and merchants from all over Xinjiang and nearby countries, such as Pakistan and Kyrgyzstan. If you go there on a Sunday, you will have the opportunity to see the livestock market, which is where people take their livestock for trade and shearing.
Day 3
Kashgar | The Great Pamirs
Drive along the China-Pakistan Highway. Enjoy the seldom-seen scenery of the westernmost point of China.
You will reach Baisha ('White Sand') Lake before Karalul — 'Black Lake'. Sands from the Taklimakan Desert have deposited on the mountains of the lake shore for thousands of years. The white sand dunes and blue lake create a dreamlike picture.
Then, see one of the best-kept secrets in China: Karakul, a sparkling glacial lake. The scenery and lake will draw out your inner photographer. Snow-capped Muztag Ata and other very tall mountains look like a row of strong guards protecting this land.
Day 4
Kashgar | Hidden Wonder — Shipton's Arch
On day 4, journey out again to explore a hidden wonder in the mountains on the edge of the Pamirs range. This awesome naturally-formed arch is named after an English explorer who introduced it to the Western world.
Hike in the rocky valley. Enjoy the peaks on the both sides with strange marks formed by the wind eroding the cliffs.
When you get to the arch, the view you will see on the other side of this "heavenly gate" looks like another world.
Alternative: If you are not so interested in Shipton's Arch, you could replace it with a day tour to a desert park in the Taklimakan Desert. There you can enjoy fun activities in the desert, such as camel riding, sand dune slides, and off-road vehicles.
Say goodbye to Kashgar. Your guide and driver will escort you to the airport and help you check in.
Hotel Selection
—the Icing on the Cake
Boutique hotels are recommended to enrich your travel experience.


FromCNY5,350 / USD835 p/p
Based on a private tour for 2 people. Price varies depending on program, travel date, number of people and chosen hotel
Price Includes:
Private air-conditioned business car with big windows and ample space
Activities, hotels, and meals listed in the itinerary
24/7 helpline for while you are traveling
Tour code: xj-10
Start planning your tailor-made tour now. Your 1:1 travel consultant will reply within 1 working day.