Xinjiang Surreal Summer
8-Day Xinjiang Tour with Ili River Valley
If you visit Xinjiang in summer, the Ili River Valley must be the top destination for enjoying the natural beauty of Xinjiang.
West of Urumqi, cradled between the "two arms" of the Heavenly Mountains, the Ili River Valley embraces extremely beautiful scenery: flowers, grasslands, snowy mountains, and forests. There you will find picture-perfect landscapes that surpass even your dreams and imagination. It is also the homeland of many ethnic minorities, who you can meet: Uyghur, Kazakh, Mongolian, Kyrgyz…
During this 8-day Xinjiang tour, starting from Urumqi, you will drive forward the west and revel in the dreamlike Ili River Valley.
Tour 'Wow' Points
Find the Best-Kept Secret of the Heavenly Mountains on an Ancient Path
Enjoy a short hike on the ancient trail connecting the south and north of the Tianshan ('Heavenly Mountains') Range. Journey into an oil painting landscape of snow-topped peaks, grasslands, and forests.


Enjoy the Blue of "the Atlantic's Last Tears"
Have a relaxing walk on the banks of Sayram Lake. Warm moist air from the Atlantic Ocean travels more than 5,000 km (3,000 miles), but no further, to leave this beautiful sapphire-like lake.


Ride a Horse on the "3D Grassland"
Experience the lifestyle of Kazakh nomads. Visit a herdsman's yurt and enjoy a traditional meal.


Encounter the Romantic Purple in Ili River Valley
Visit the biggest lavender plantation in China. Dive in the 'ocean' of purple flowers

Meet Friendly People in a Lovely Town
Take a horse-drawn carriage to tour a traditional district where the Uyghur people live. Have a chat with local people under the grape terraces in their garden.


Why Choose Us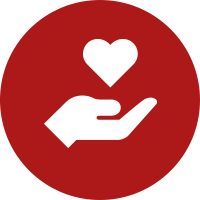 Your Wellbeing is Our Priority.
1-to-1 travel expert
Vaccinated guides
Private Rides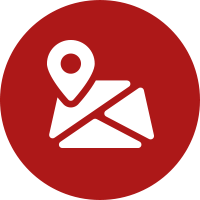 Your Trip is Perfectly Planned.
No crowds
Exclusive Exciting Experiences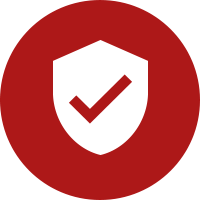 Your Booking is Risk-Free.
No cancellation fee
Free changes
Finish Your Booking in as Quick as 1 Day
1. Tell us your dream travel idea
2. Work out your unique plan with 1 to 1 expert advice
What Our Customers Said

Amazing Beijing

The tour was scheduled perfectly, we had the opportunity to know many places and enjoy local food. Our guide Ivy exceed our expectations. She took care of every detail, taking care of us. I can say that she loves her job.

more

Jan 2023, Claudia

Wonderful Experience

Very professional and knowledgeable. Our tour guide, Lily, went the extra mile on everything. Could not of asked for better planning. The explanations were detailed and interesting. The local restaurant choices were delicious.

more

Dec 2022, Robin C

GREAT Forbidden City tour!

We took a guided tour with Ivy through the Forbidden City. She had everything perfectly organised, knew all the amenities and explained the most important facts around history and design of the palace in an enticing manner. Can absolutely recommend her as a guide, we had a great day!

more

Oct 2022, Adam A

Beautiful Day at Great Wall in Mutianyu

We had a wonderful day visiting the Great Wall together with our guide, Ivy. The organisation - from the pick up to the return - was excellent, we had nothing to worry about. So It was a lovely and relaxed day profiting from the experience to the fullest without having to trouble about transport or tickets. Ivy explained well the history and knew about all nice parts of the part of the wall that we visited. She is very nice company. We had a very good experience.

more

Oct 2022, Nina

Excellent time in Beijing

Ivy was a true professional who spoke excellent English and engaged us with stories of the very rich Chinese cultural heritage and history. We went away with so much more knowledge with her as our guide giving us a live commentary as we walked around. She brought us to the off the beaten track spots, less crowded corners of the attractions and very importantly, knew which toilets were clean and more foreigner friendly. Highly recommend Ivy to any future visitors to Beijin

more

Oct 2022, JCCEBJ

Excellent time in Beijing

Zac from China Highlights organised a 3 day Beijing trip for my family during the Golden Week in China.

more

Oct 2022, JCCEBJ

Excellent service

Our travel planner Monica is kind, very attentive, and there is no pressure or "hard sale". Great service and highly recommended!

more

Sep 2022, Julia

A great tour

Our trip to Beijing was brilliantly organised and stress free. As usual with China Highlights our guide Ivy was really well prepared, knowledgeable and dealt with all the security, covid checks and tests etc. It made the trip really easy.

more

Aug 2022, Peter F
Itinerary Quick Look
Here is a suggested itinerary. We are happy to customize a tour according to your interests.
When you land in Urumqi, your personal tour guide will be waiting for you in the arrivals area and will be ready to transfer you to your hotel. Explore the Urumqi International Bazaar during the rest of the day to get your first impression of Xinjiang's ethnic culture.
Day 2
Urumqi to Sayram Lake | Sayram Lake
Drive from Urumqi to Sayram Lake. Enjoy a nice walk along the plank path on the bank of the lake and sit on the glassy land dotted by little wildflowers. Feel the breeze, perhaps carrying some of the "last tears" from the Atlantic Ocean.
Day 3
Sayram Lake to Tekes | Guozi Valley and Lavender Oceans
Admire the spectacular scenery of Guozigou — 'Fruit Valley'. The great highway project and towering Guozigou Bridge traverse the deep gorge and add to the magnificence of the valley views.
Drive from Sayram to Tekes via Huocheng. Stop at Huocheng for the romantic lavender vistas.
Day 4
Tekes | Kalajun Grassland
Visit the most beautiful grassland in the Ili River Valley — Kalajun. Enjoy strolling on the "green blanket" with colorful flowers. The dark green forest and snowy peaks may make you feel like you are walking in an oil painting. Ride a horse to experience the life of Kazakh herdsmen, if you like.
Explore Tekes Town in the late afternoon, which is built according to the shape of a bagua (an Eight Trigrams grid). A city with excellent fengshui and concentric octagons of roads, you will be surprised that this is a town without traffic lights. Walk around the Lijie Street. Take some interesting pictures in front of old walls painted with classical Xinjiang artwork.
Day 5
Tekes to Zhaosu | Kuokesu Canyon
Explore Kuokesu Canyon to enjoy the quirks of nature. Crocodile Bend (the big bend of the Kuokesu River whose promontory looks like a big crocodile) and Body Grassland (a mountain grassland with graceful hilly curves like a human body's) are the highlights that you should not miss.
Head west to Zhaosu Town, just south of a central ridge of the Heavenly Mountains, at the end of the day to be in prime position for Day 7's hike.
Day 6
Zhaosu | Xiata Ancient Path Hiking
You will explore a best-kept secret of the Heavenly Mountains on day 6. Enjoy a hike on an excellent section of the ancient path connecting the south and north zones of the Tianshan Range for centuries.
Climb to a meadow where little wild flowers decorate the green grassland and dark green cypress trees grow on the surrounding slopes. Snowy summits will face you like a huge screen that the trail somehow penetrates. Lose yourself in the beauty of summer mountain dreamscapes.
If you want, you can go 4 km (2½ miles) further to get closer to a glacier.
Day 7
Zhaosu to Yining | Yining City Discovery
Head north through the Heavenly Mountains to Yining, capital of Ili Kazakh Autonomous Prefecture.
Explore the Kazanqi District of Yining City, an area rich in Uyghur culture, where the residential houses are painted blue or green and have other traditional Uyghur ethnic features. Visit an old private museum where you can see more than 800 accordions. The owner of the museum will be happy to play a folk song for you.
If you are interested in some local snacks, the ice cream and the roast dumplings are recommended.
Your guide and driver will escort you to Yining Airport to catch your flight to your next destination.
Hotel Selection
—the Icing on the Cake
Boutique hotels are recommended to enrich your travel experience.



FromCNY14,100 / USD 2,200p/p
Based on a private tour for 2 people. Price varies depending on program, travel date, number of people and chosen hotel
Price Includes:
Private air-conditioned business car with big windows and ample space
Activities, hotels, and meals listed in the itinerary
24/7 helpline for while you are traveling
Tour code: xj-13
Start planning your tailor-made tour now. Your 1:1 travel consultant will reply within 1 working day.