North Xinjiang Fairylands
8-Day North Xinjiang Tour with Kanas
"Protected" by two great mountain ranges — the Tianshan Mountains and Altai Mountains — while neighboring Kazakhstan, Russia, and Mongolia, north Xinjiang has very different landscapes and cultures to south Xinjiang.
Snowy mountains, forest, grassland, lakes, desert, Yardang landforms, and canyons will not disappoint nature lovers, while nomad culture gives this land a free-living feel and romantic temperament.
During this 8-day north Xinjiang tour, you will travel from the Tianshan Mountains to the Altai Mountains, explore diverse landscapes, and discover the charms of mysterious Kanas Lake fairylands and the peoples living nearby.
Tour 'Wow' Points
Discover the Emerald Set in Yellow Forests
Admire beautiful and mysterious Kanas Lake where the legendary water sprites live.


Lost in a Fairy-Story Village
Visit Hemu Village, which looks like a fairytale forest scene. Enjoy the peaceful village, blue stream, colorful forest, and snowy mountains in the distance. Meet the local ethnic people and their cattle.


Visit a House of Genghis Khan's Descendants
Walk into a house of the Tuvas people, who are regarded as the descendants of a mysterious old tribe from Mongolia. Discover their lifestyle and culture.


Listen to the Sound of the Wind in the "Ghost City"
Explore the biggest Yardang landform area in China. Feel the desolation and the power of the forces of nature amongst the wild-sculpted rocks.


Witness One of China's "Top-Secret" Mines
Descend into a mine, where a staggering 86 kinds of mineral are mined (there are only about 140 kinds of mine in the world). Recognize the raw materials of many essential products.


Why Choose Us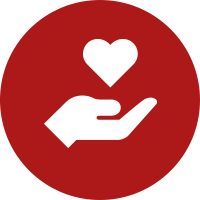 Your Wellbeing is Our Priority.
1-to-1 travel expert
Vaccinated guides
Private Rides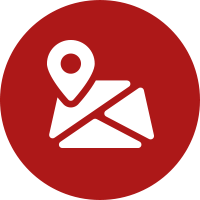 Your Trip is Perfectly Planned.
No crowds
Exclusive Exciting Experiences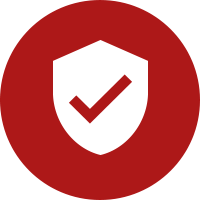 Your Booking is Risk-Free.
No cancellation fee
Free changes
Finish Your Booking in as Quick as 1 Day
1. Tell us your dream travel idea
2. Work out your unique plan with 1 to 1 expert advice
About China Highlights
Since 1998 we've guided everyone ranging from US presidents, Australian Geographic and retired backpackers. Our goal is to create unique trips that take you off-the-beaten path, helping you discover China in a more authentic way. Our motto: "Discovery Your Way!"

A great tour

reviewed Aug 2022, Peter F
Our trip to Beijing was brilliantly organised and stress free. As usual with China Highlights our guide Ivy was really well prepared, knowledgeable and dealt with all the security, covid checks and tests etc. It made the trip really easy. more
Itinerary Quick Look
Here is a suggested itinerary. We are happy to customize a tour according to your interests.
When you land in Urumqi in north Xinjiang, your personal tour guide will be waiting for you in the arrivals area and will be ready to transfer you to your hotel.
Day 2
Urumqi to Fuyun | Heaven Lake
Visit Heavenly Lake in the Tianshan Mountains ('Heavenly Mountains'). The mountain lake lies at 1,980 meters (6,500 feet) above sea level and features picturesque scenery that includes snowcapped peaks. It is very pleasurable to have a boat ride on Heavenly Lake. See the magical colors reflected on the surface of the lake.
After the mountain tour, drive north to Fuyun County Town.
Day 3
Fuyun to Burqin | Koktokay (Keketuohai) National Geopark
Explore Keketuohai National Geopark. You will tour a beautiful canyon with granitic mountains, colorful forests, and green Hu'erci River
Visit strong>the biggest mining pit in China. It used to be a top secret of China and the "Jerusalem" of geologists. Discover the raw materials from which essential minerals are extracted. Get to know the mine's contribution to China during the 1960s.
Drive to Burqin town, gateway to Kanas, in the afternoon.
Day 4
Burqin to Kanas | Kanas Lake and Tuvas Family Visit
Head for Kanas Lake in the morning. View the beautiful lake from Fish Pavilion. And then skip the touristy shuttle bus, taking an 8-km (5-mile) hike to enjoy the three beautiful bays of Kanas River.
Visit a wooden house of a Tuva family in Kanas Village. Chat with them to learn about their daily life.
Day 5
Kanas to Hemu | Hemu Village
Drive from Kanas to Hemu village. Visit a small Tuvas museum in a wooden house. The pictures, the traditional clothes, and the articles of daily use will show you the history and the traditional lifestyle of the Tuvas people. You will also have a chance to enjoy a performance given by a local Tuvas band.
Enjoy a 3-km (2-mile) hike along the Hemu River. Cows might be wandering around. Children may be playing with the sheep in the courtyard in front of their wooden houses.
Day 6
Hemu to Burqin | Wucaitan ('Colorful Shore')
Enjoy fairytale-like Hemu Village in the early morning when the mist is floating in the valley.
Then drive from Hemu to Burqin. Stop at Wucaitan ('Five-Color Shore'). Enjoy the different landscapes on the banks of the Hu'erci River. One side has rich vegetation and the other is desert with Yardang landforms.
In the evening, enjoy your free time in Burqin town, which is full of Russian flavor.
Day 7
Burqin to Karamay | Ghost City
Drive from Burqin to Karamay. Visit the "Ghost City" on the way, which is the No. 1 Yardang landform area in China. Feel the wind from Siberia. The "baby's cry, women's screams, vendor's hawking, and ghost's yelling in anger" when wind hits the rocks and sands are what give Ghost City its name.
The oil field pumpjacks along the way to Karamay will tell you that mother nature has given this land riches below the desolation and loneliness.
Day 8
Karamay to Urumqi and Departure
Your personal guide and driver will escort you from Karamay to Urumqi Airport directly to catch your flight home or to your next destination.
Hotel Selection
—the Icing on the Cake
Boutique hotels are recommended to enrich your travel experience.



FromCNY14,890 / USD2,340p/p
Based on a private tour for 2 people. Price varies depending on program, travel date, number of people and chosen hotel
Price Includes:
Private air-conditioned business car with big windows and ample space
Activities, hotels, and meals listed in the itinerary
24/7 helpline for while you are traveling
Tour code: xj-4
Start planning your tailor-made tour now. Your 1:1 travel consultant will reply within 1 working day.

Quickly inquire about this tour via our WeChat:
chinahighlightstour